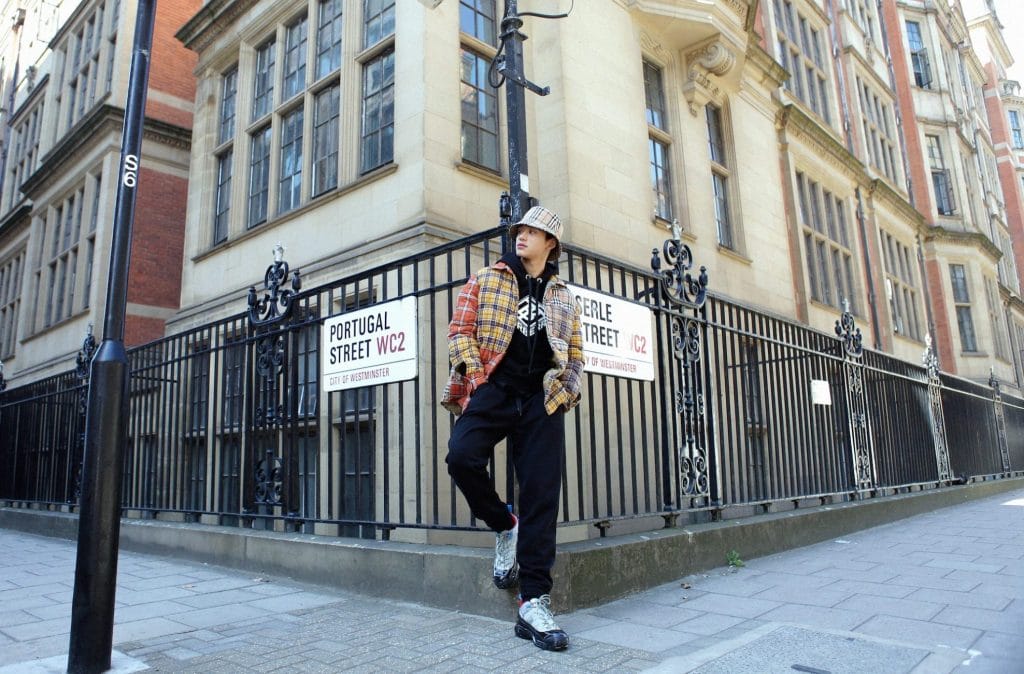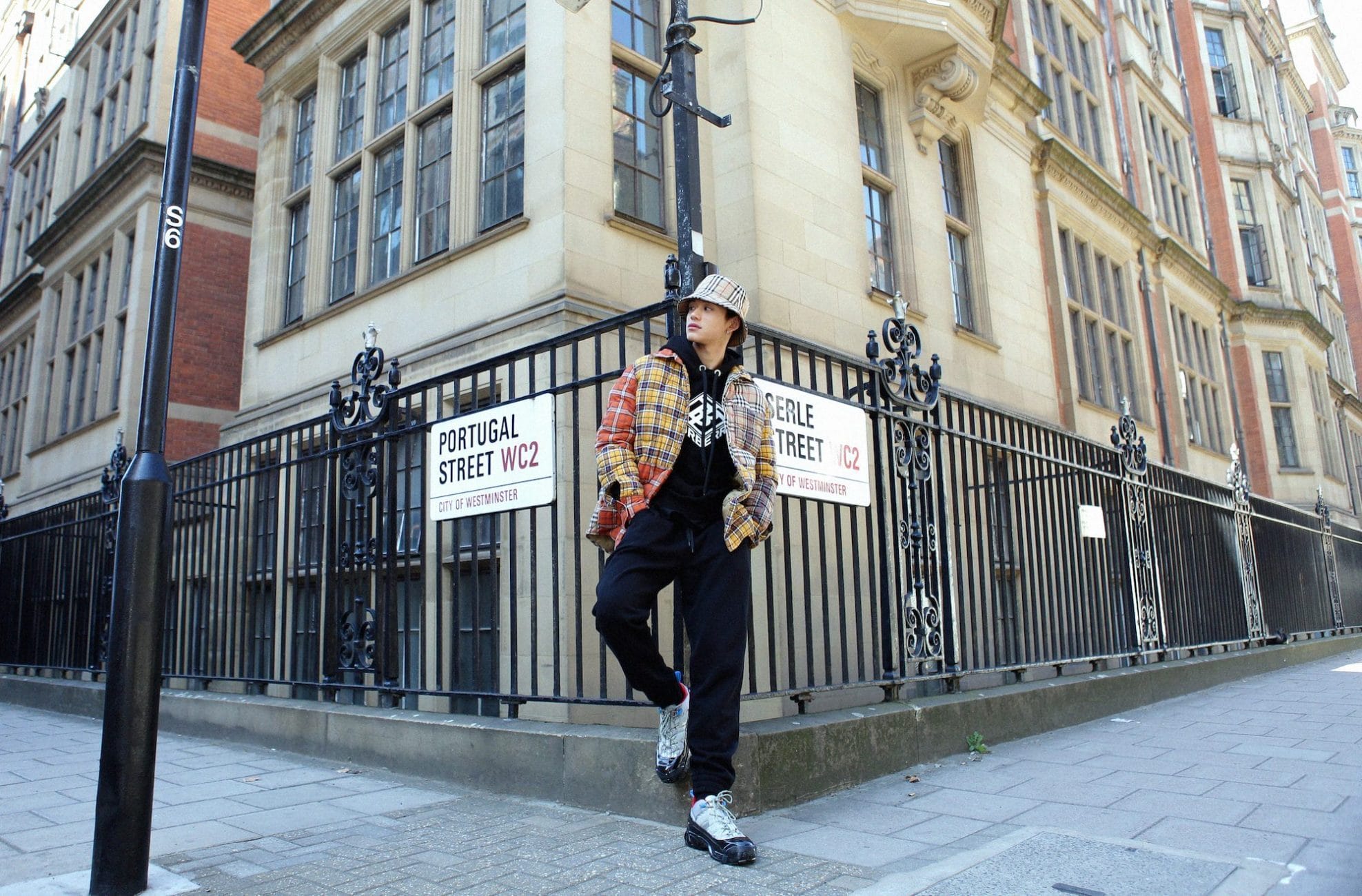 If Men's Folio is being truthful here, we don't know much about Lucas Wong (the 1.83 Hong Kong lad from NCT. No? How about WayV? Still does not ring a bell? What about SuperM then?). He does not seem to be interviewed much for other titles and after a cursory search on YouTube, four out of five are videos of him eating or hamming it up for the camera.
As it turns out, we really can state that K-pop stars are just like us except that they paid to sing, rap and dance. When we do it, it's called public harassment.
If these photos of Lucas can tell us one thing — it'd be that despite us living a paparazzi-free life and averaging less than 50 likes on the 'gram, there is a formula to wearing Burberry head to toe.
Pictured above: Zoom past Wong's iconic Burberry bucket hat and down to his feet — Burberry's latest Arthur sneakers are the new robocop meets dad meets curb-clomping footwear of the season. 
—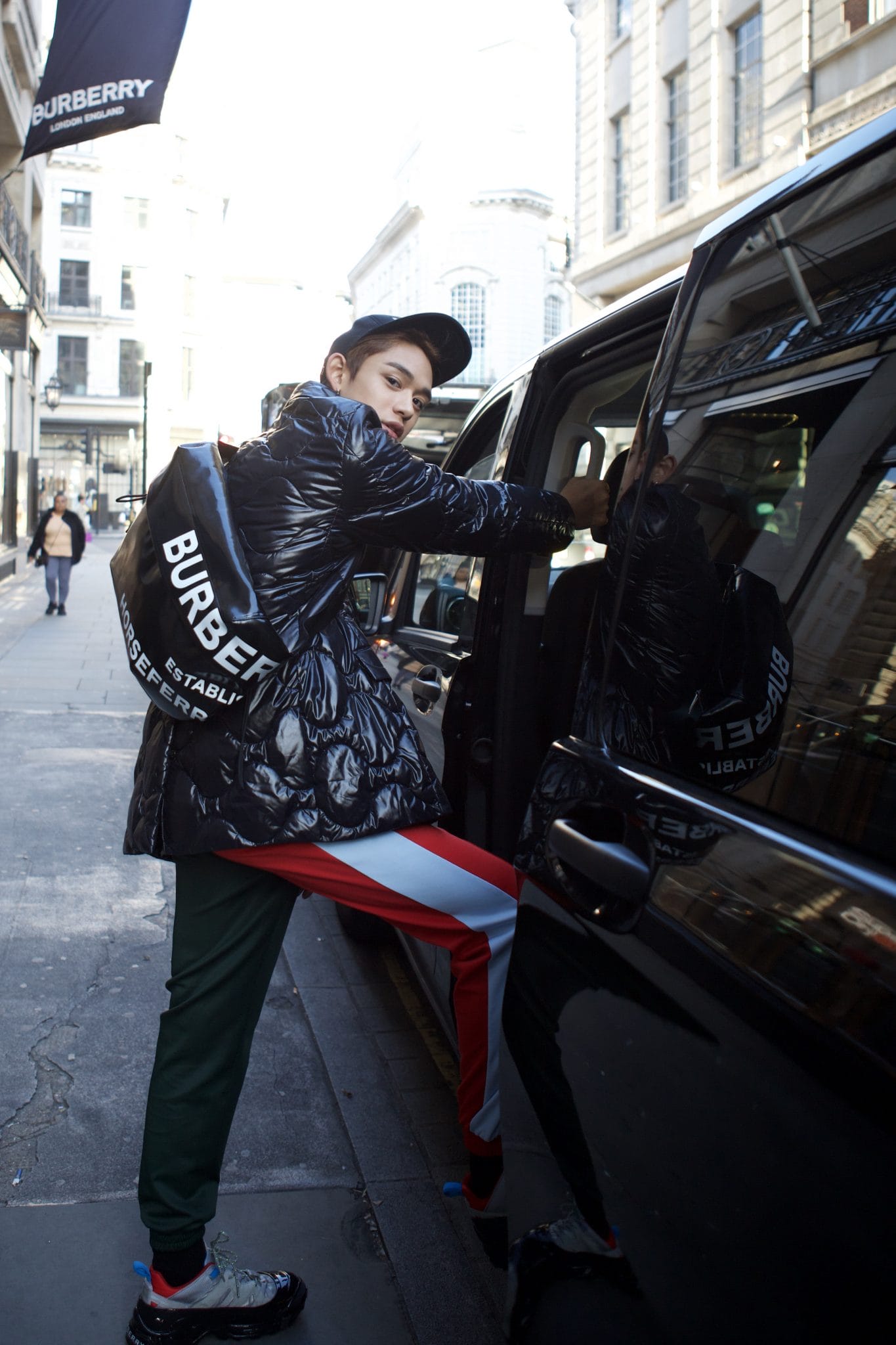 The second fit, which Wong wore while casually being snapped in London (Editor: Is it?) is built on a foundation of basics. The puffer jacket is a classic mainstay of the Fall/Winter season: this one is black, it's heat-insulating, and it also happens to be double-breasted. What then do you pile on to dial up the swagger?
A gold chain necklace and a contrasting set of separates of course, but because Wong is a K-pop star, he needs a bag that is as flashy as the music he produces — Burberry's Medium Horseferry Print Bum Bag that contains everything you need to live your best Seoulite life.
—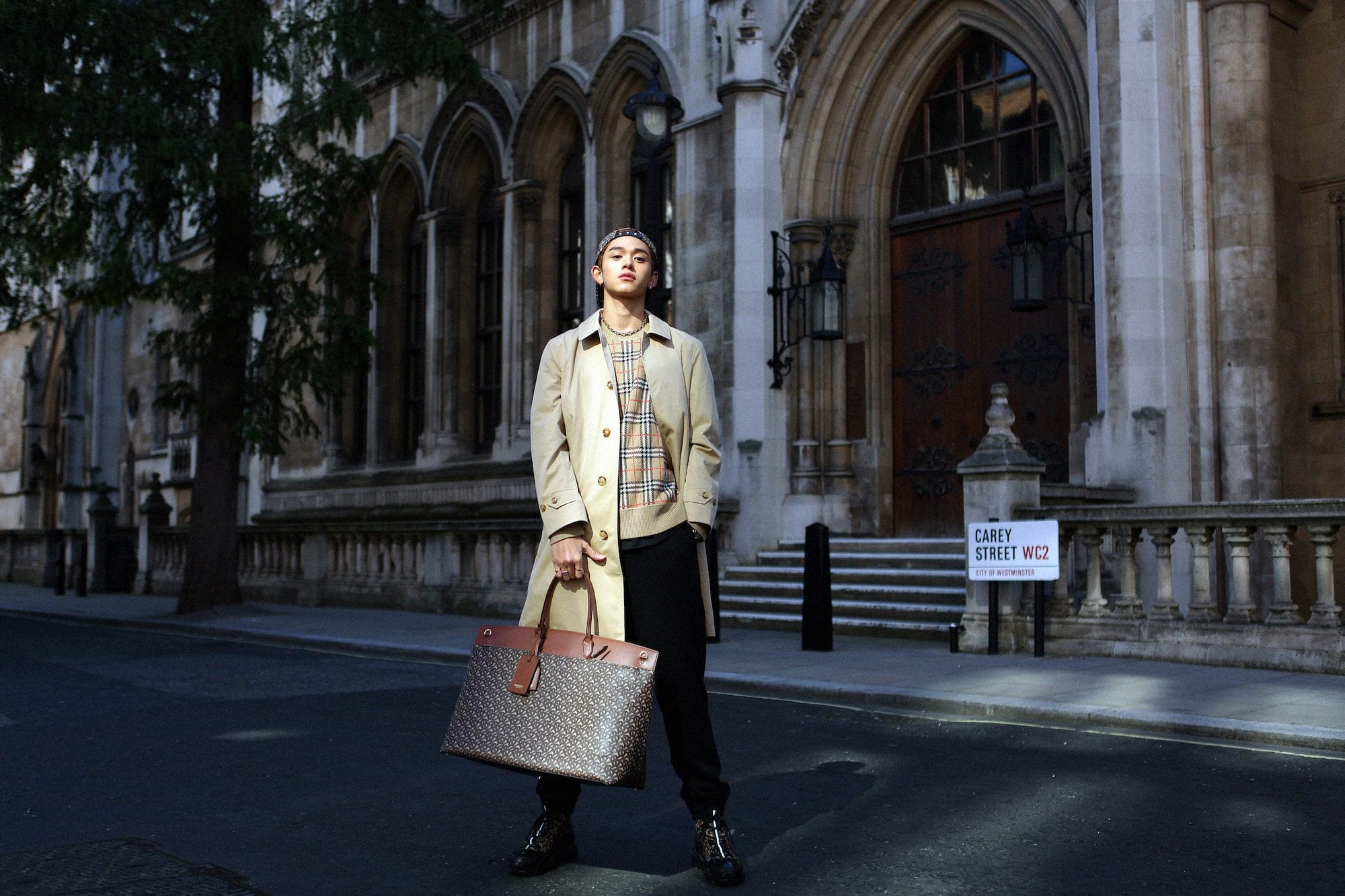 We saved the best for last because it's proof that Wong isn't a one-trick pony. He has aced the streetwear god-look — the I'm-walking-to-buy-groceries-but-looking-fly look — and now, he's making a case for classics.
That's what Men's Folio thinks is the definition of someone with true personal style: whether you're dripping in $20,000 worth of clothing that will cause a frenzy amongst Grailed enthusiasts or in a simple trench + sweater + wool pants combo, you're pulling off either with ease.
For the latter though, make sure it's the supersized Monogram E-canvas Society bag — it's made of an environmentally conscious e-canvas that uses less water while generating less C02. Al Gore called, he says "that certainly took you a while."
---