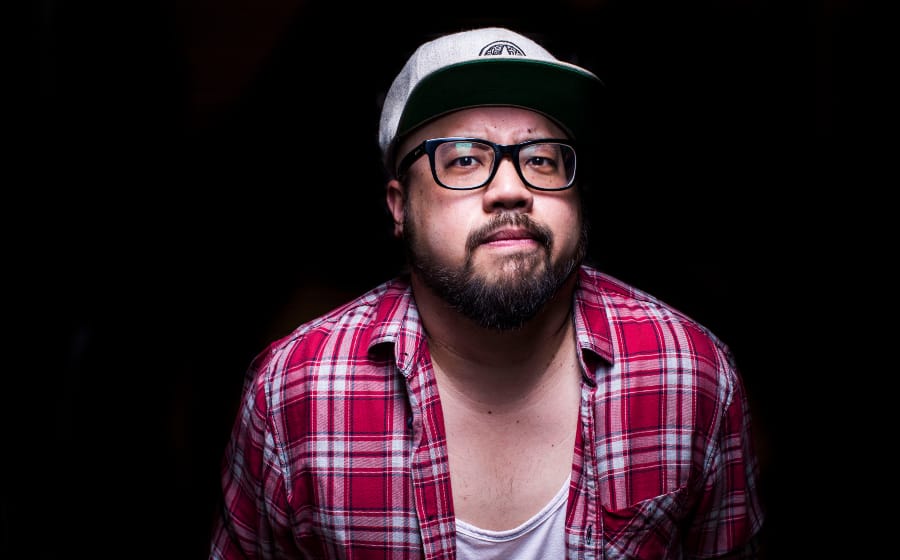 In the third instalment of #MensFolioMeets — a weekly column where we interview who's who and who's in the know — we speak to Bjorn Shen, owner of funky Middle Eastern Restaurant, Artichoke.
Men's Folio has had the honour of interviewing several chefs with Michelin stars or Asian-parent-pleasing achievements. But, once in a while, we want to shake them by the shoulders and go "WHO IS THE REAL YOU?" because once the media pleasantries and forced smiles grow tiresome, we want them to tell us something hilarious. Even something that shows us that hey, chefs are like us too. They mess up in their lives, they like to eat cup noodles at 2a.m. or, they enjoy swilling Tiger beer just like the rest of us.
Enter Bjorn Shen. If one is unfamiliar with him, he is the #DudeBro of the culinary world. He is a champ in the kitchen, he dishes out dirty jokes that'll make one blush, and he has some pretty lush facial hair. Don't assume that all he eats is frat boy food like pizza, tacos, burgers, ribs or junky nonsense though because Artichoke, his baby since 2010 is solid — cuttlefish shawarma, "malabi"-style avocado pudding with passionfruit ice and if you want to go hard, bacon chops on toast. 
To celebrate Artichoke's latest menu, we sat down (ok fine, we did it over email) with the main man himself to find out what's new and Gucci with him. As it turns out, he's just like us — only with better facial hair and culinary skills.
—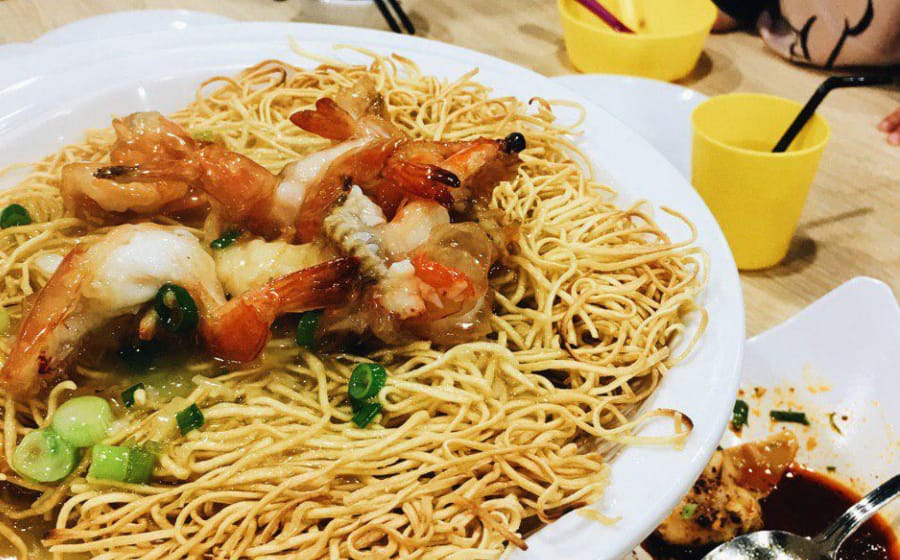 —
Yo Bjorn! What was the last great meal you ate?
The king prawn crispy noodles at East Bistro in myVillage — the best crispy noodles I've ever had. Disclaimer: You must ask them not to put the sauce on the noodles, and instead leave them separate for you to combine yourself.
—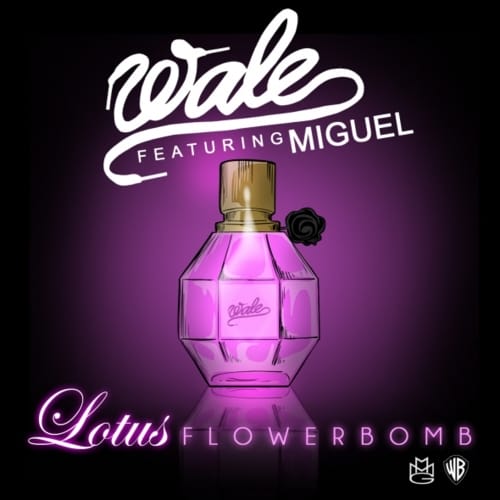 —
What is the number one song on your Spotify playlist right now?
It is, and always has been Lotus Flower Bomb by Wale feat. Miguel.
—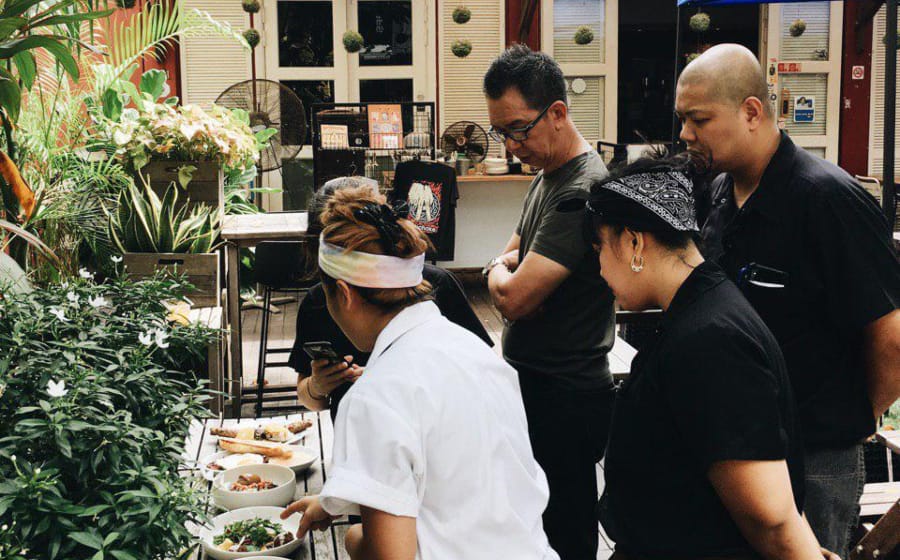 —
Can you share a BTS picture of the Artichoke menu revamp and tell us what was going on?
Here we have our sous chef, Nadine, conducting a tasting & photoshoot session for our new brunch menu with the Front of House team. It is necessary that everyone selling these dishes are aware of what goes into them, especially in the case of assisting guests with food restrictions.
We do this for every new dish or menu that we launch, and we make sure that we repeat this for any staff who were absent that day.
—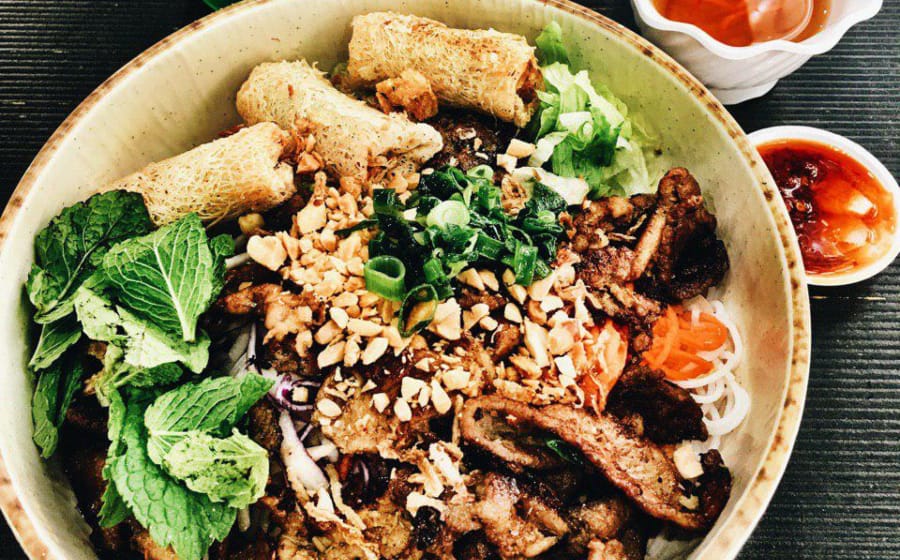 —
What was the last country you've visited and what did you like about it?
I'm in Sydney right now, and it has some of the best Asian food outside of Asia. Especially Thai and Chinese food.
—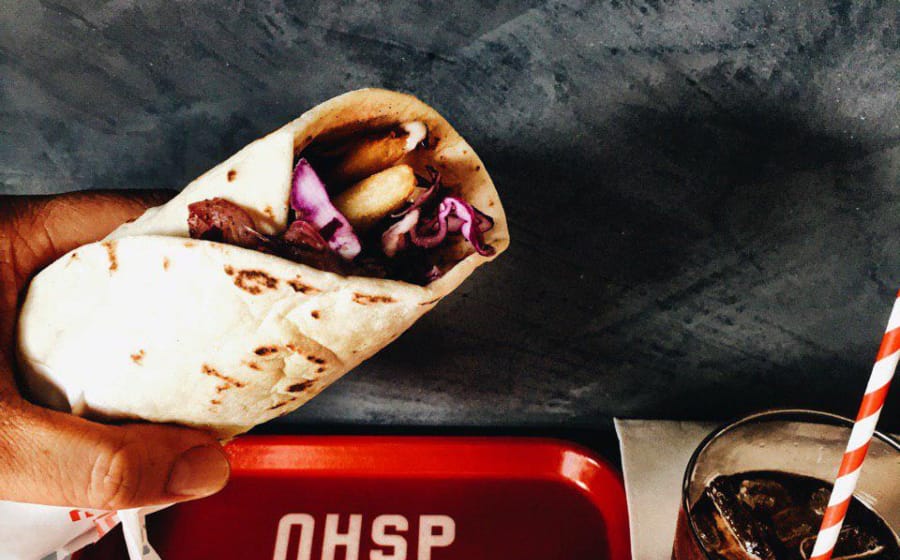 —
What is your hangover meal?
A dirty doner kebab, with extra garlic sauce.
—
What is a celebrity chef recipe that our readers, who are non-celebrities chef, can pull off?
I don't know, I don't keep myself updated on this sort of thing. What the hell is a "celebrity chef" anyway?
—
What do you wish the Singapore dining scene can improve on?
The willingness to pay for local food. I'm not jumping on any bandwagons or anything, but it's been a pet peeve of mine for years as to why we are so unwilling to pay a little more for the continuation of our own food culture. Locals who repress the price of local food is what's stopping the next generation of local chefs from wanting to enter the trade, or wanting to do anything innovative and risky while at it.
—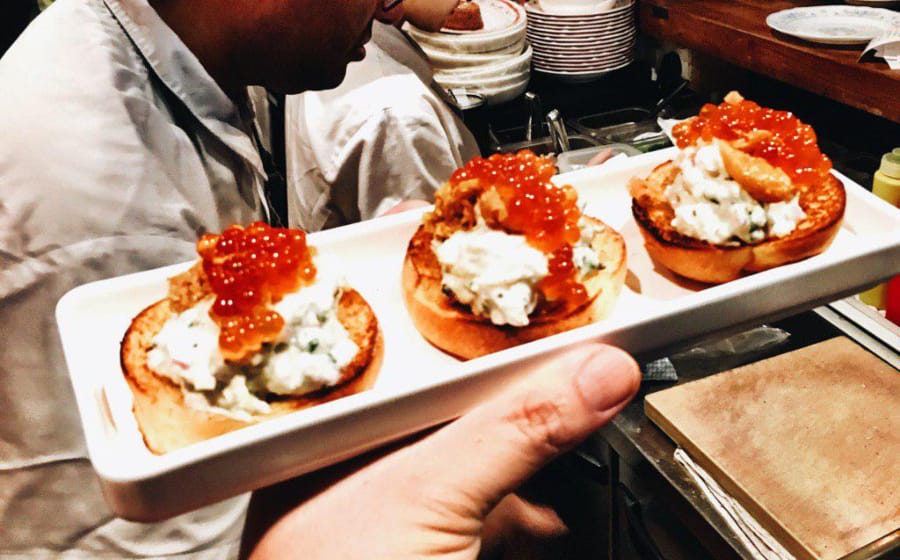 Can you send us a photo of your favourite dish from Artichoke's latest menu and tell us why?
Here is a picture of the crab toast. It's crab tzatziki, crispy chicken skin and ikura on a toasty slice of housemade brioche. Most people would have heard of tzatziki, a Greek cucumber and yoghurt dip or sauce; in Turkey, it's known as cacik. Here we've done it with the same ingredients, but with the addition of a load of crab.
This dish is all about contrasts. The crab is sweet and soft, the chicken skin bits are crispy, and the ikura pops with saltiness. The toppings are cold and creamy while the toast is hot and crispy. When you eat it as soon as it arrives, you get a flavour and texture explosion in your mouth. You just have to try it for yourself.
—
What has one got to do to get luscious facial hair like you?
If you're over 16 years of age, too late. I was rubbing my grandfather's old brandy on my face every day when I was in Secondary four, trying to get more facial hair. I'm not 100% sure that's what made it happen, but that's my working theory for now. Alternatively, genes. My dad has facial hair too.
—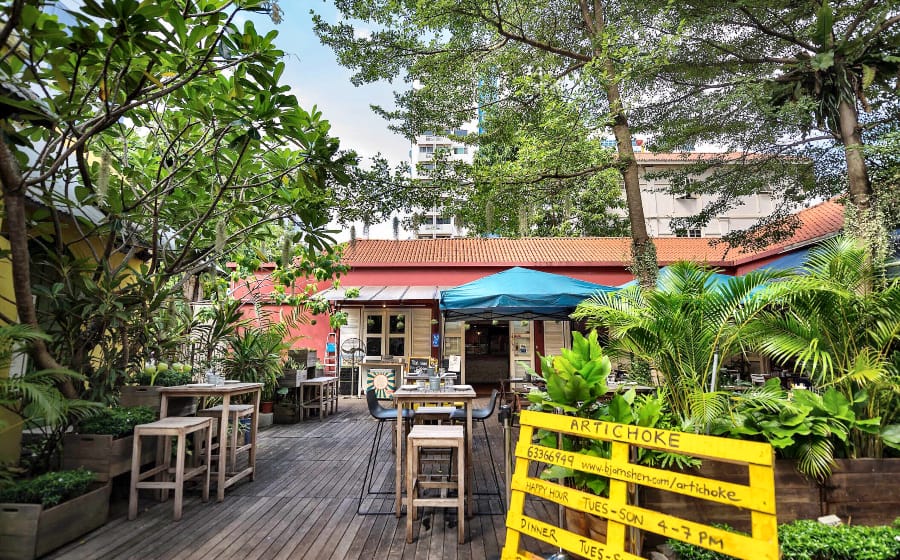 Lastly, any plans for Artichoke in 2020?
I'm glad you asked. I am opening, wait for it… the smallest pizza bar in the world. It'll be in a small, private room on-premises at Artichoke, two meters by two meters (as small as some toilets), and it'll seat only four persons at a time.
It'll be a one-man-show of just myself making pizzas, pouring drinks and cracking dirty jokes for four lucky (or unlucky) people. I plan to run it only three nights a week, and to cop a slice of the action, you'll have to round up a few mates and book out all four seats at once. Good times ahead.
---