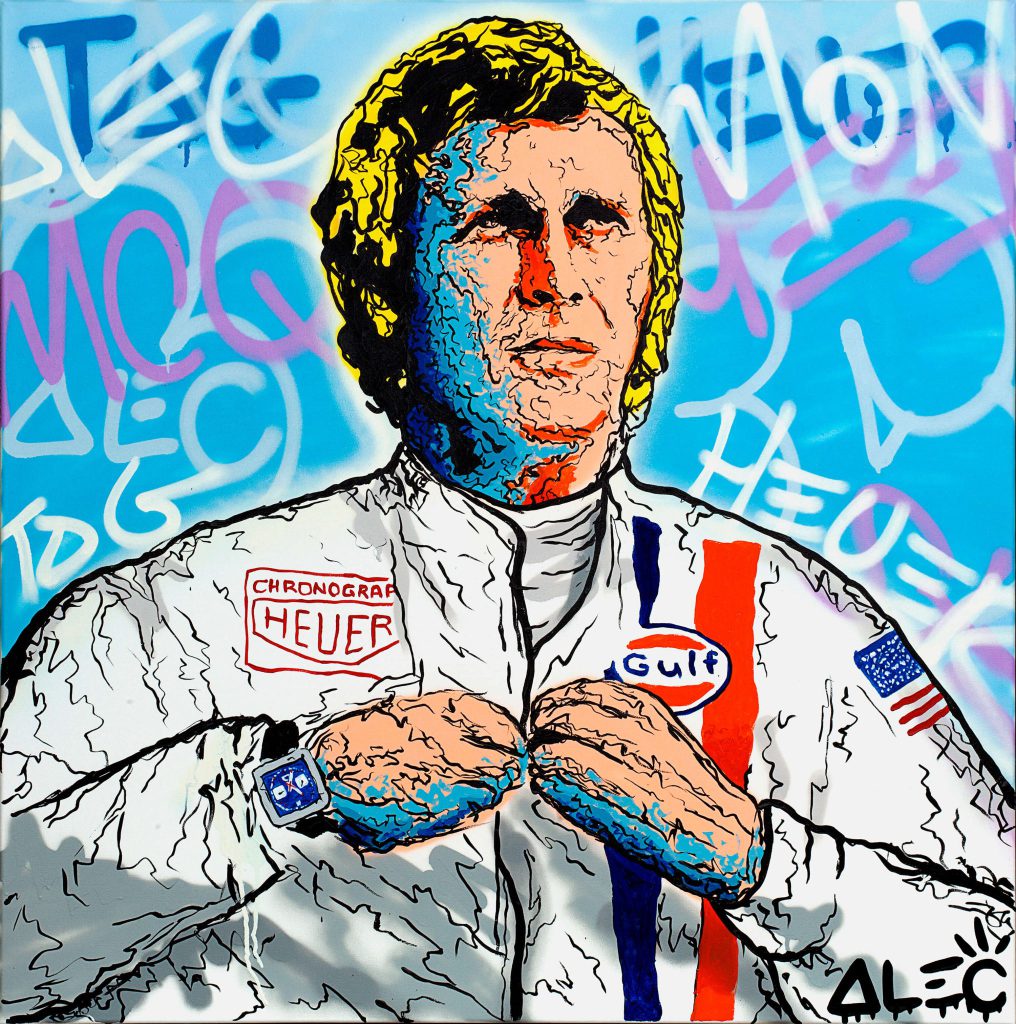 With rumours of a Rolex x Supreme collaboration dropping in 2018 (how sick would that be?), we take a look at the freshness of horology colluding with street culture.
WORLDS COLLIDE
Thriving on the "art of fusion", Hublot has made its way around the block amassing a company of creative bedfellows from music, fashion and design. One of its high profile hook-ups is with Swiss tattoo artist Maxime Büchi, founder of famed multidisciplinary studio Sang Bleu. Unlike other so-called "tattoo timepieces", Büchi audaciously carved his signature geometric forms onto the Big Bang Sang Bleu, completely disrupting the iconic look of the Big Bang. In 2018, the Big Bang Sang Bleu continues with a series of new colours (all-white and titanium/blue), pavé diamonds and reduced 39mm case, with a second original design slated to come later in the year.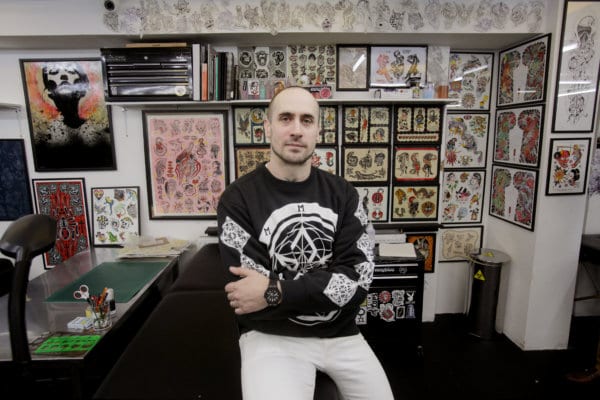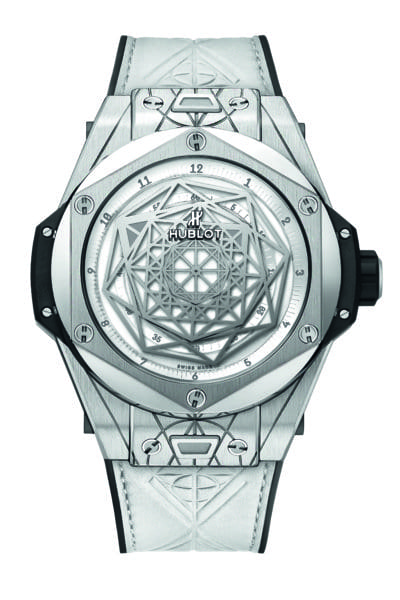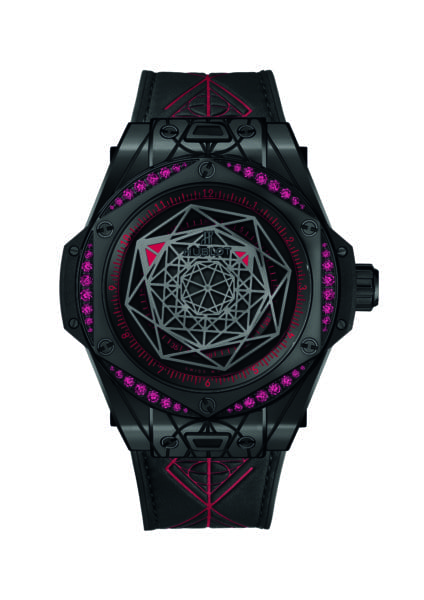 Another recent "fusion" brought together prominent street artists Hush and Tristan Eaton for the limited edition art-timepiece concept "Fame vs. Fortune". Representing "Fame", Hush — whose frescoes are splashed across Los Angeles — designed the Spirit of Big Bang West Coast Ceramic Black and White with a Hollywood portrait on the caseback, an image symbolising "fame, individuality and strength of the iconic personality". Eaton, who previously worked with Hublot on the world's first concrete timepiece, now represents "Fortune" with the Classic Fusion Bronze, using the same material as the famous Charging Bull sculpture on New York City's financial district. The unique set of two timepieces is part of the ongoing "Hublot Loves Art" initiative, which merges the creativities of the watchmaker and the art world.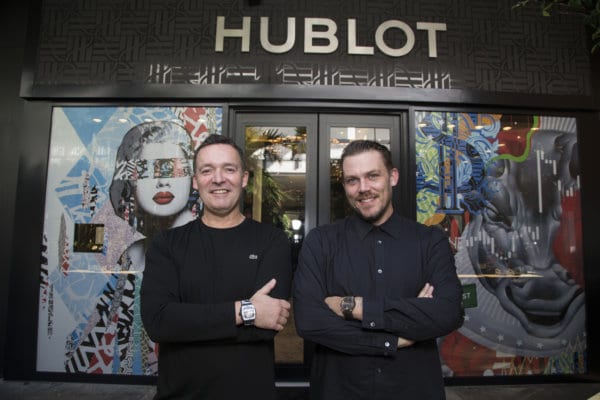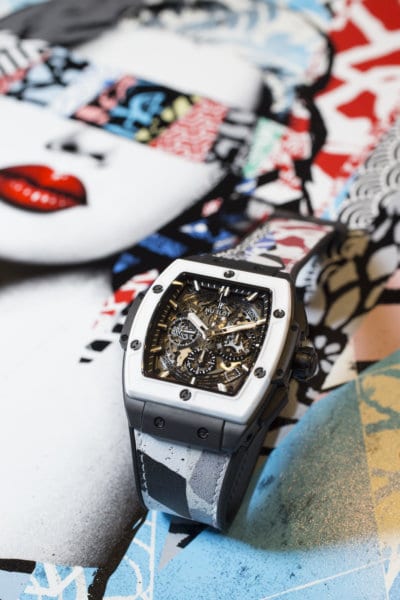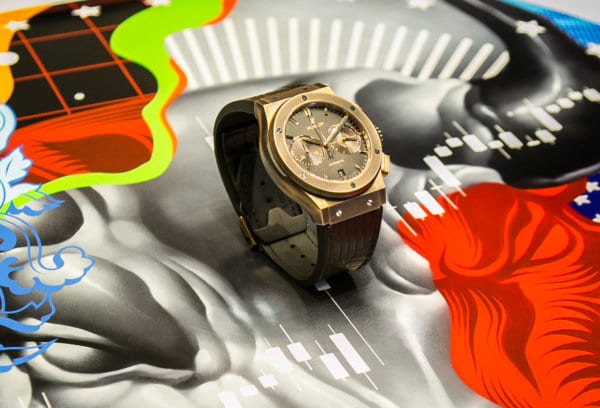 TAG TEAM
It makes sense for a rebel like TAG Heuer to have its own art provocateur. In 2016, the Swiss avant-garde watchmaker brought on Los Angeles-based American street artist Alec Monopoly to oversee its artistic creations. In addition to advising on the visual identities of products, displays, advertisements and boutiques, Monopoly will have his own atelier at the La Chaux-de-Fonds manufacture to create paintings for the brand.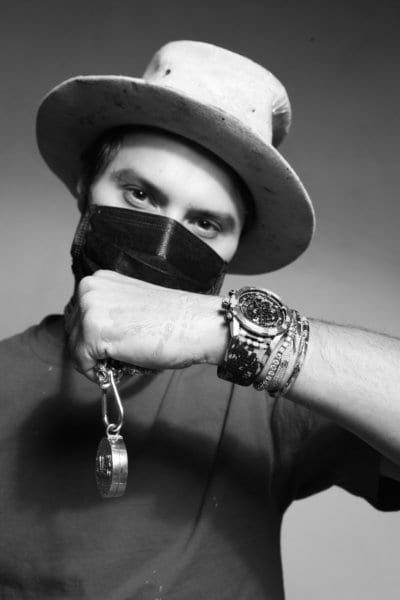 His works feature other wealthy cartoon characters like Richie Rich and Scrooge McDuck, as well as colourful interpretations of pop-culture personalities that now includes TAG Heuer icons Steve McQueen and CEO Jean-Claude Biver. Since his appointment, Monopoly has also tagged special editions pieces of the Formula 1 watch, Carrera Connected Modular 45 watch and sporty Aquaracer — the latter was recently showcased at the URBANArts exhibition at Paragon in partnership with Watches of Switzerland.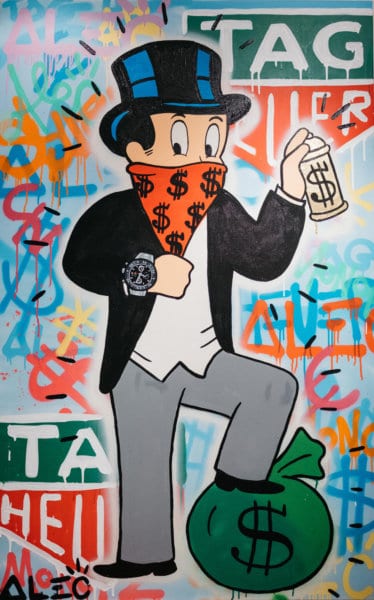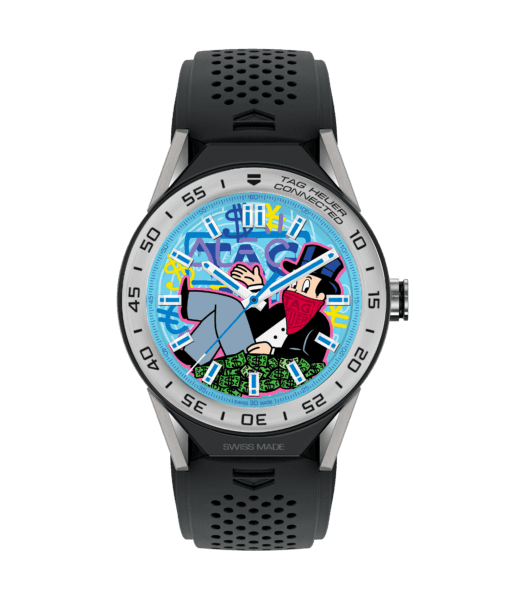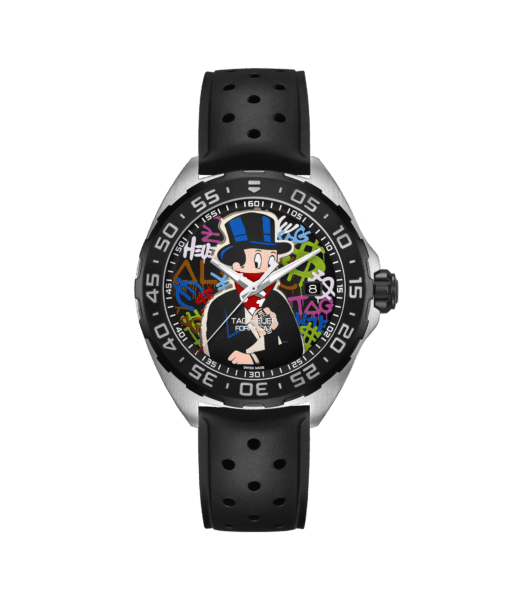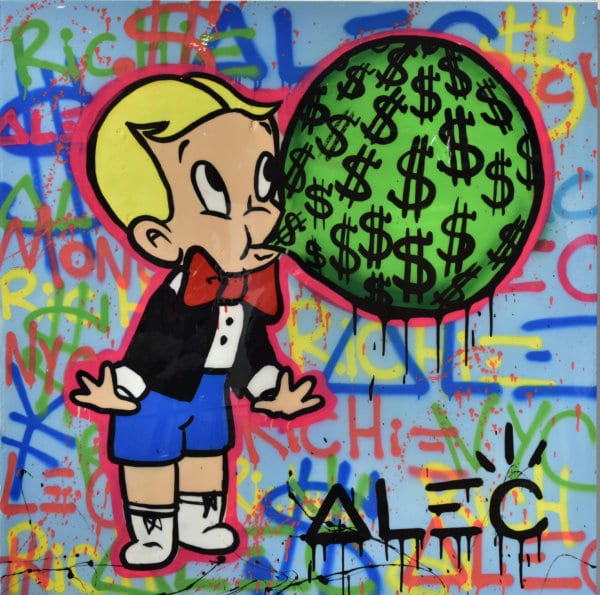 CULTURE SHOCK
The indestructible G-Shock has become an iconic fixture of street culture thanks to its ability to survive a pavement pounding. This year, the watch celebrates its 35th anniversary with a series of commemorative collections, each highlighting specific aspects that contributed to its prominence. One such release sees the joint effort between Kikuo Ibe, father of G-Shock, and Nigo, famed music producer and creator of urban clothing line A Bathing Ape. The G-Shock x Nigo watches' vividly saturated cases are a throwback to the fluorescent years of street clothing during the 1980s and 1990s, when G-Shock was fast becoming a fashion icon.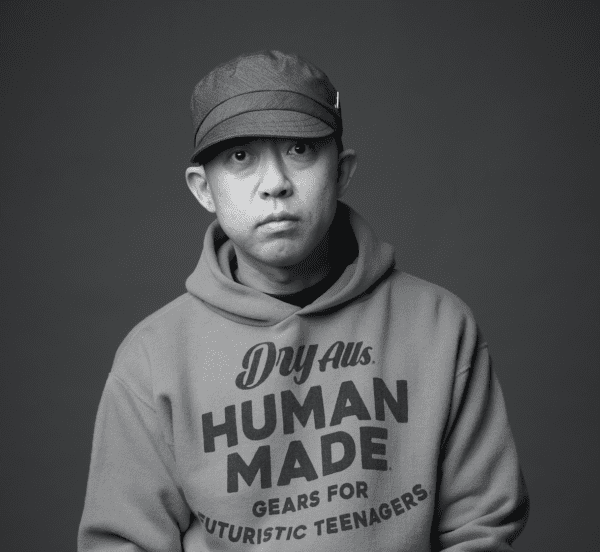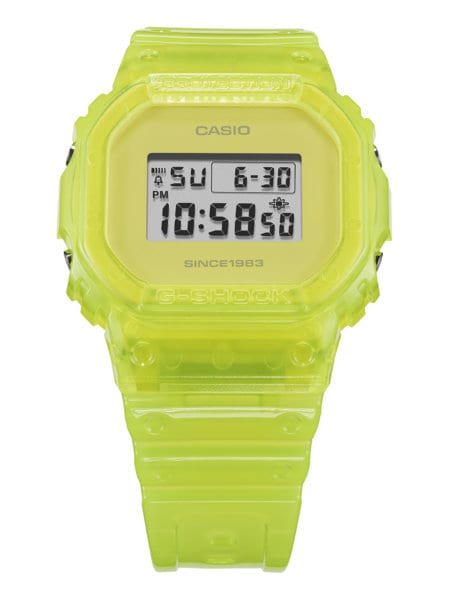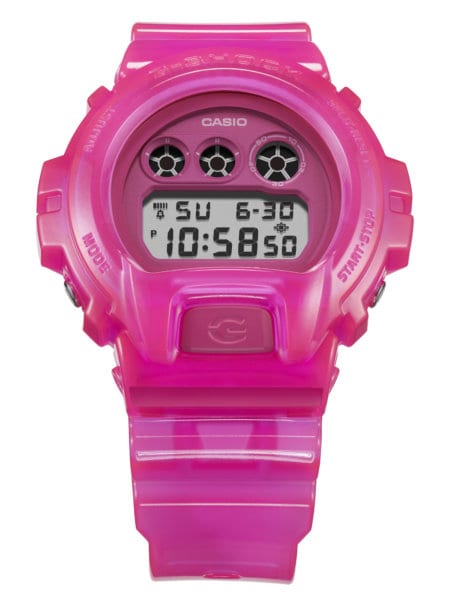 The watch teamed up with French street fashion label Pigalle to release two special editions in their signature off-white and black colourways. Founded in 2008 by Stephane Ashpool, Pigalle's selection of sneakers, streetwear and hard-to-find Japanese brands is synonymous with Parisian cool, and their involvement in street-sports culture mirrors G-Shock's activities in the area. The G-Shock X Pigalle watches feature a streetwear staple — the box logo — which appears as a subtle detail on the strap, stamped on the caseback, and on the dial interface when the backlight is activated.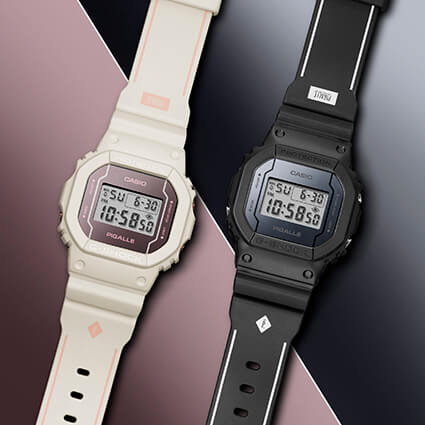 Yet another street collab is with Singaporean cult sneaker customiser Sabotage (SBTG). The brainchild of Mark Ong, SBTG started 15 years ago as a one-man customisation workshop known for its military-inspired designs, so it's only natural for the G-Shock x SBTG watch to be decked out in matte army green, with Ong's signature leopard camouflage around the LCD display. The display itself is protected by "bull bar" wire frames — a nod to old-school G-Shock aesthetics and another military reference — and activating the backlight reveals SBTG's motto: "Destroy To Create". The special edition is also available as part of a capsule collection that includes a shirt, cap and skateboard deck.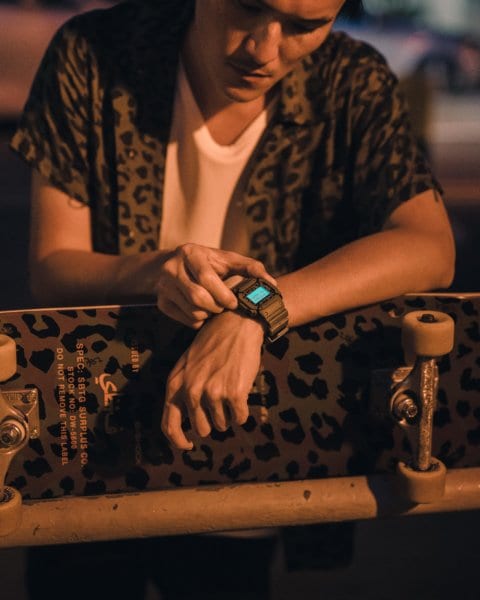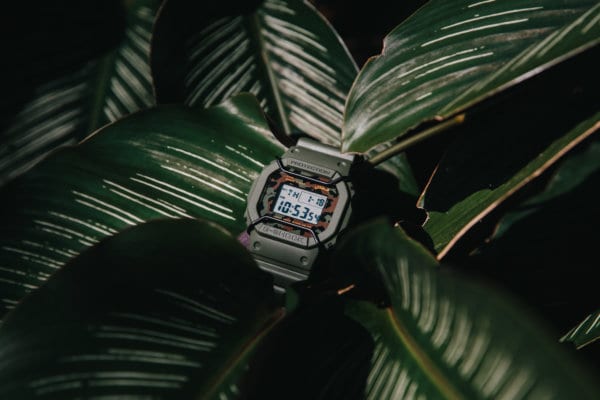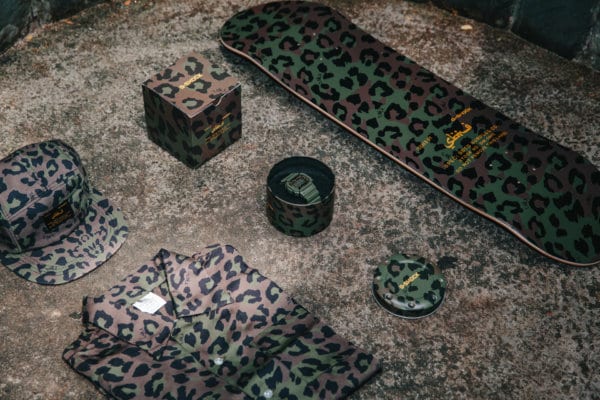 SPLATTER ART
French graffiti artist Cyril Phan (a.k.a. Kongo) brings his colourful street murals to the heart of a watch movement. The Richard Mille RM 68-01 Tourbillon Cyril Kongo features an explosion of airbrushed rainbow hues on its skeletonised dial and calibre, as bridges on the front arc in different directions like wild brushstrokes, while the baseplate on the back radiates outwards like a splash of paint physically thrown against a wall. The hand-painted graffiti treatment is never-before-seen in watchmaking, combining specially-developed miniature spray painting tools, Kongo's three-decade expertise and techniques from haute horlogerie specialists Renaud & Papi to colour the minuscule canvas (the slightest imprecision in coating would seize the mechanical movement).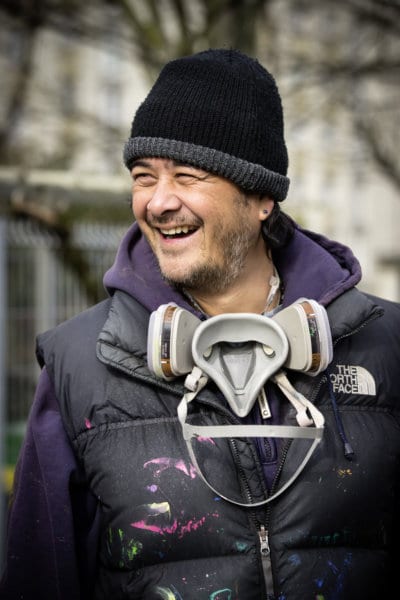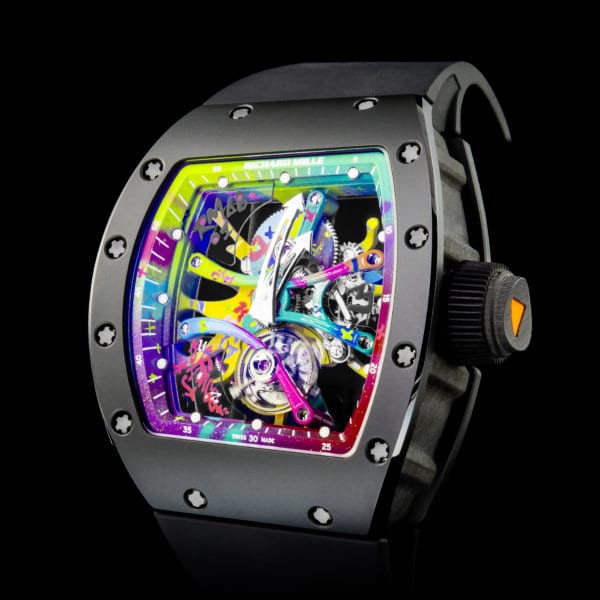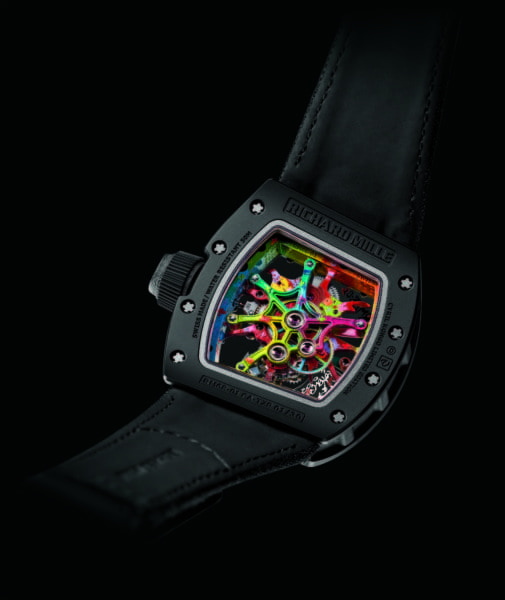 ---