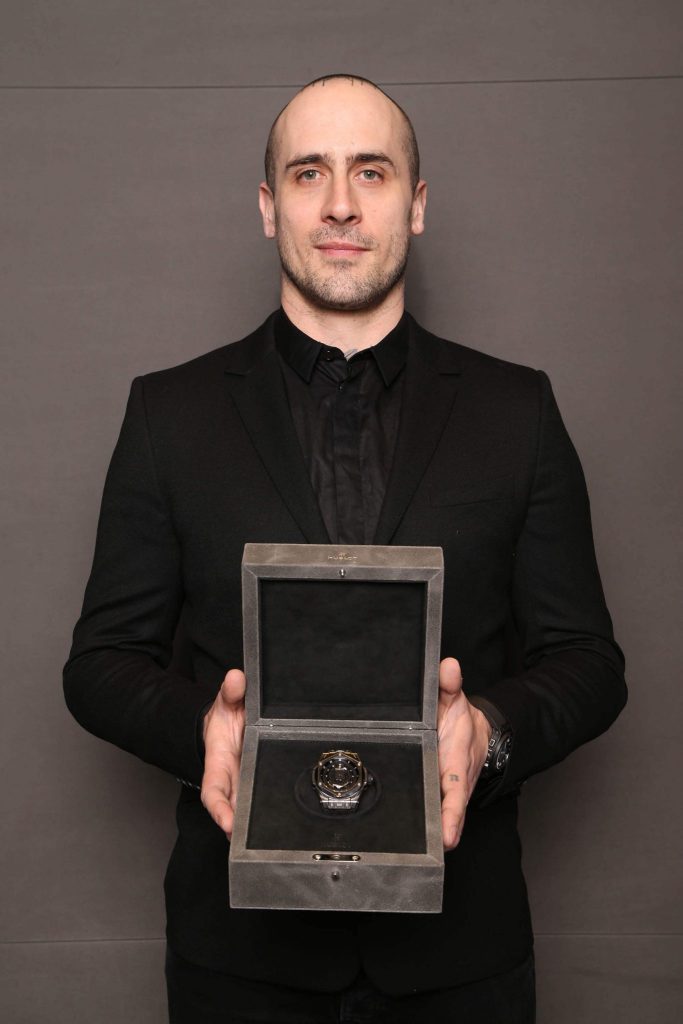 Sang Bleu's founder and multidisciplinary tattooist Maxime Büchi now counts Hublot among his prestigious clientele as he makes his mark on the iconic Big Bang.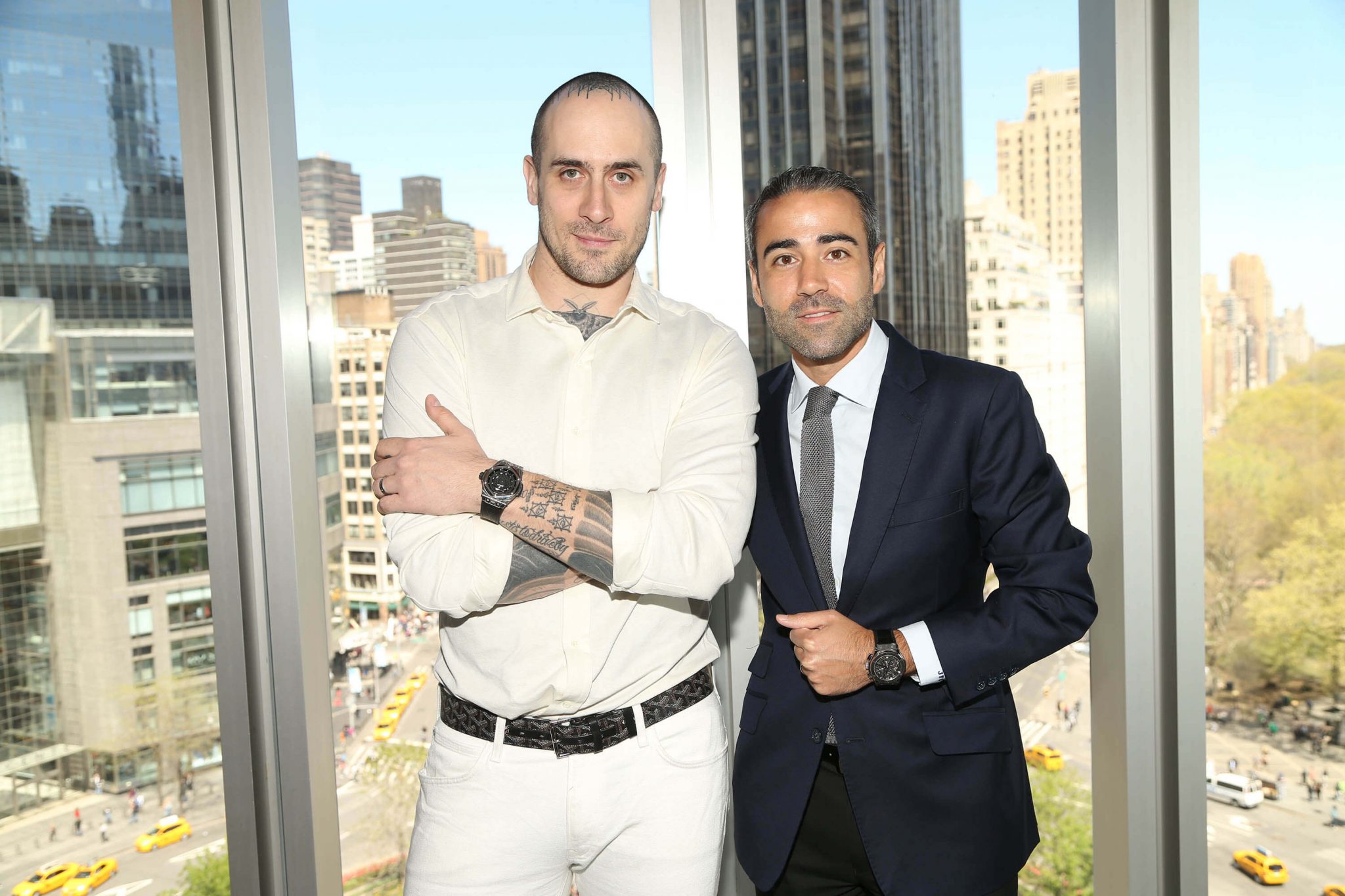 Hublot must've trusted you to have allowed you to redesign their iconic Big Bang.
Maxime Büchi: Hublot's different from the rest of the watch industry in spirit, and this spirit is very much Jean-Claude Biver's. Even though he's not involved as such anymore, he's present in the way he set up the company: how quick and dynamic it is, and how people are excited to do extreme stuff. Look at the Ferrari or more experimental timepieces — they just go for it, that's the vibe they're in. The first time I met them was interesting; they wanted to do a tattoo watch, and I felt they got the wrong person because if you take my designs out of their context, they no longer look like tattoos. But they assured me right away that what they wanted was to work with me, so I did a range of designs, some more tattoo-y and on the face [of the watch], and a few that were more geometric and structural, and they were interested in the latter. From there, I brought the idea of intervening on everything but the crucial elements that tell time — because I didn't want to just add a layer of decoration — and they kept going for it. They were genuinely excited to try things, and that's refreshing compared to the rest of what you see, which is a bit boring sometimes.
"Sang Bleu" literally means "blue blood" in French — what's the idea behind that?
It's related to culture. Not so much the social context in which I grew up, but the superficial or even performative aspects of culture: growing up as a kid in the 1980s, then as a teenager in the 1990s, and being very much influenced by and obsessed with Anglo-Saxon culture, in particular American culture with skateboarding and hip-hop. My family was openminded, so I had these values of embracing things socially or culturally — I grew up seeing punks and goths, while still having a deep appreciation for classical stuff like science, politics and poetry, and progressively got interested in fashion, luxury and fine arts. At some point I started feeling frustrated with the antagonism towards subcultures, or at least at a polarised world with noble perceptions of culture and stigma surrounding subcultures. That fashion and fine arts love to borrow from subcultures, but when they're actually confronted by it, all of a sudden it's too weird for them. But when I moved to London, I realised that a lot of people actually brought them together in their daily lives; people who worked in fashion and the arts also like tattoos, rave culture and the whole lifestyle. I'm like that too — I'm an educated person who went to university, at the same time I did graffiti and all kinds of things, more or less legal, that were frowned upon. So I wanted to create a magazine that represented a non-dogmatic approach to contemporary culture, with the only criteria of it being good rather than "noble" or socially accepted. Calling it "blue blood" was my way of saying all of this, including subcultures, is noble. There's also a semantic play with ink and tattooing, but it's really a statement of what is good without the separation between high and sub-cultures. That's what I represent and stand up for.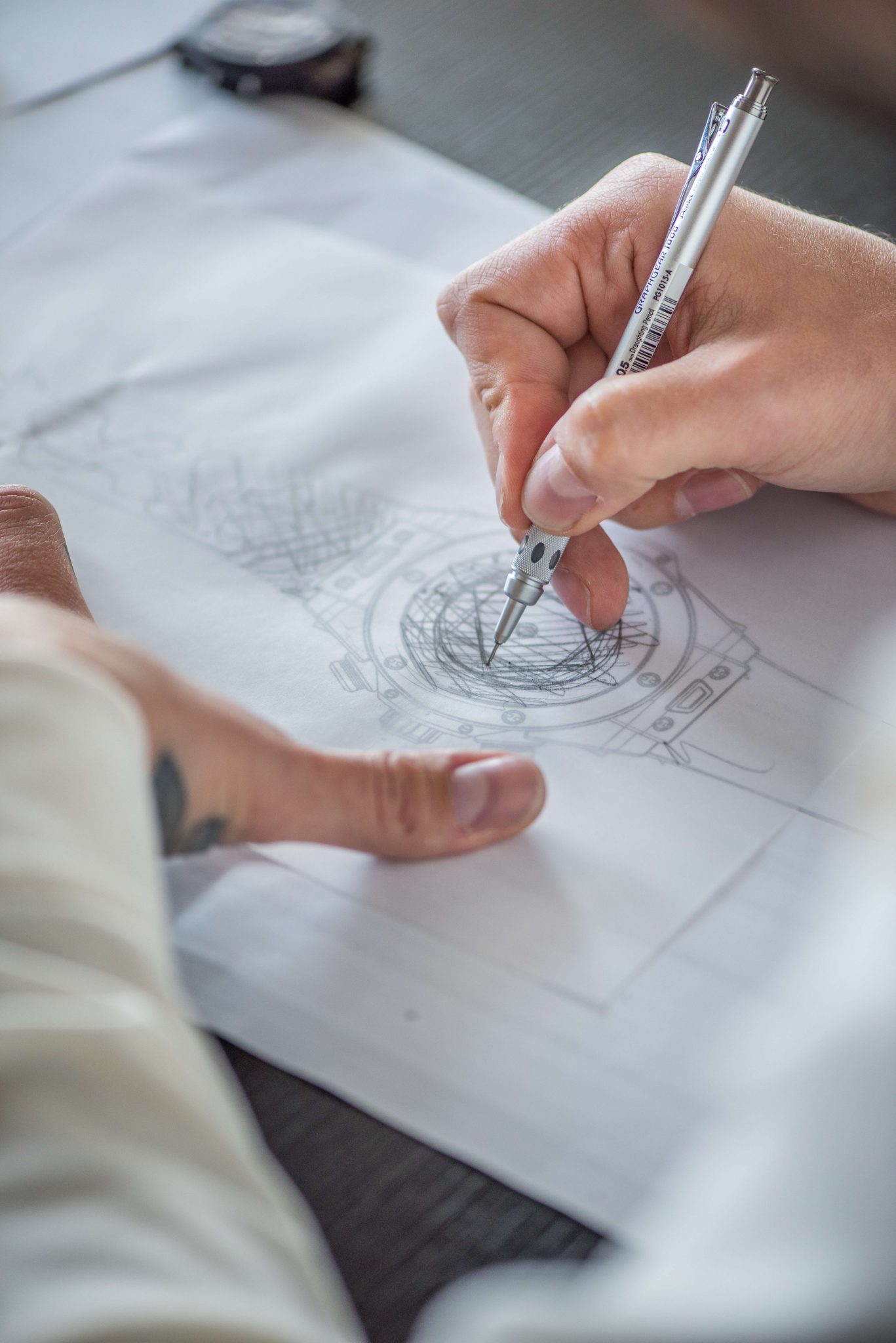 What about luxury timepieces appeals to you?
I'm Swiss first of all, and in Switzerland the watch industry isn't about luxury. It's about tradition. It's something that surrounds you, that you see the back stage of, that families are involved in — it becomes part of your culture and heritage. So I wouldn't say that luxury timepieces are meaningful to me, but watches in general. Then it became relevant to me as someone who was getting involved in the arts and design, who has an appeal for fashion, luxury and beautiful things — watches are also a part of that. And I was into hip-hop, so I heard rappers talking about the brands and that became culturally relevant on a superficial level, an interest I had beyond the culture of my country. Since there aren't many things a man can wear that's similar to jewellery, it became something I was attracted to and could afford in my mid-twenties; I went out and bought a watch the day I got my first pay check, and I've been collecting for almost 10 years since.
Read the full interview in our June/ July issue. 
---