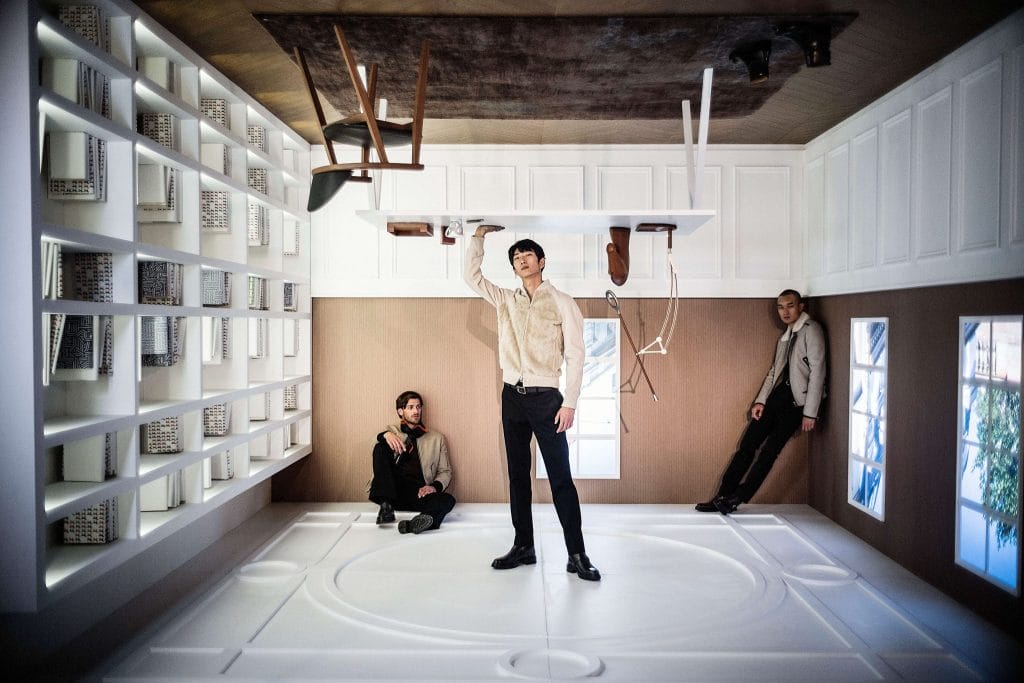 On 23 September 2017, Hermès synthesized an interactive exhibition titled "Men Upside Down", staging their menswear Autumn/Winter 2017 show. Located at the old Kai Tak airport, the French Maison roused our senses through an interplay of illusions, contrasts, and not to forget, a "Let's Play" theatrical room featuring old-school arcade games. 
These spaces translated an expression of Nichanian's artistic direction for Hermès; each display was a nod to her interpretation of masculinity in the modern age. The subtlety, fluidity and endless possibilities of menswear were characterized throughout the space. Nichanian's contrast of angles, depth and volume, and her play on proportions were a response to Hermès' A/W 17 collection: wide-legged pants and wide shoulder fits (nothing too deliberate). 
Those who were invited to the exhibition experienced the space in a playful and humorous way, photographing themselves hanging upside down as they interacted and documented the space. The "Let's Play" display was set against Daisuke Nomura's 'Flamboyant Web' design, also found on an Hermès' A/W 17 silk scarf, blown up as a wallpaper — Véronique Nichanian's witty approach for her audience to interact with her products.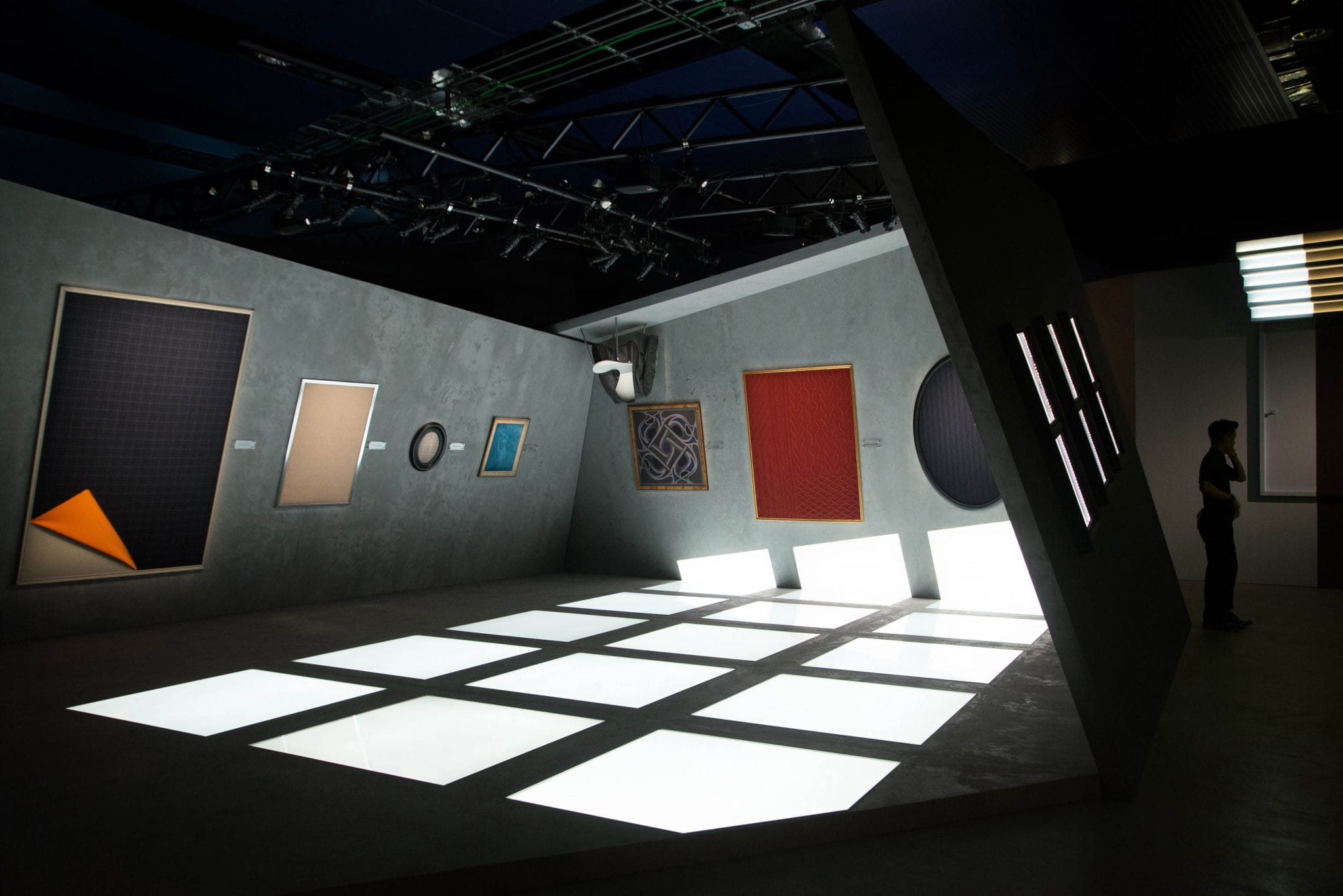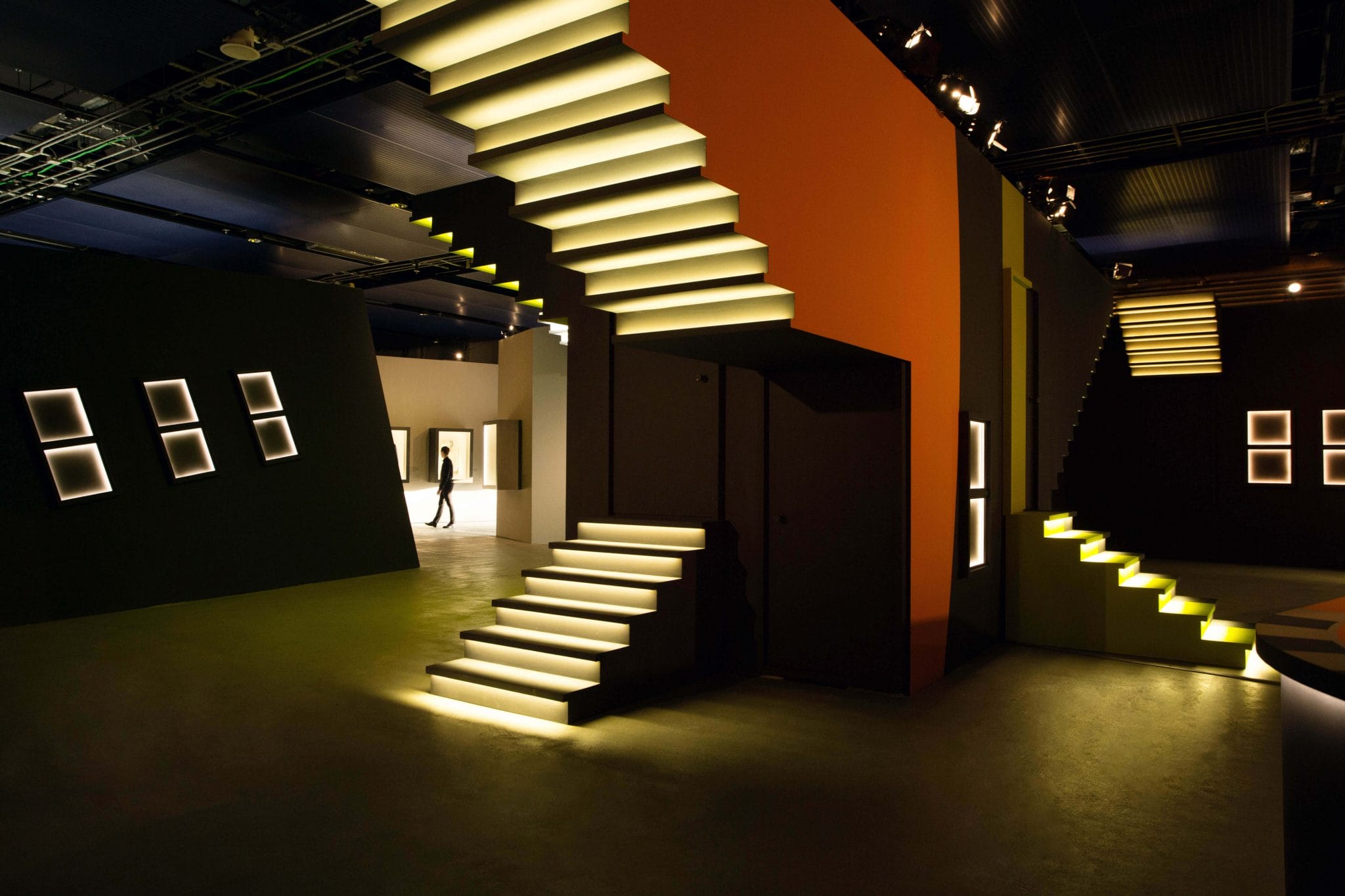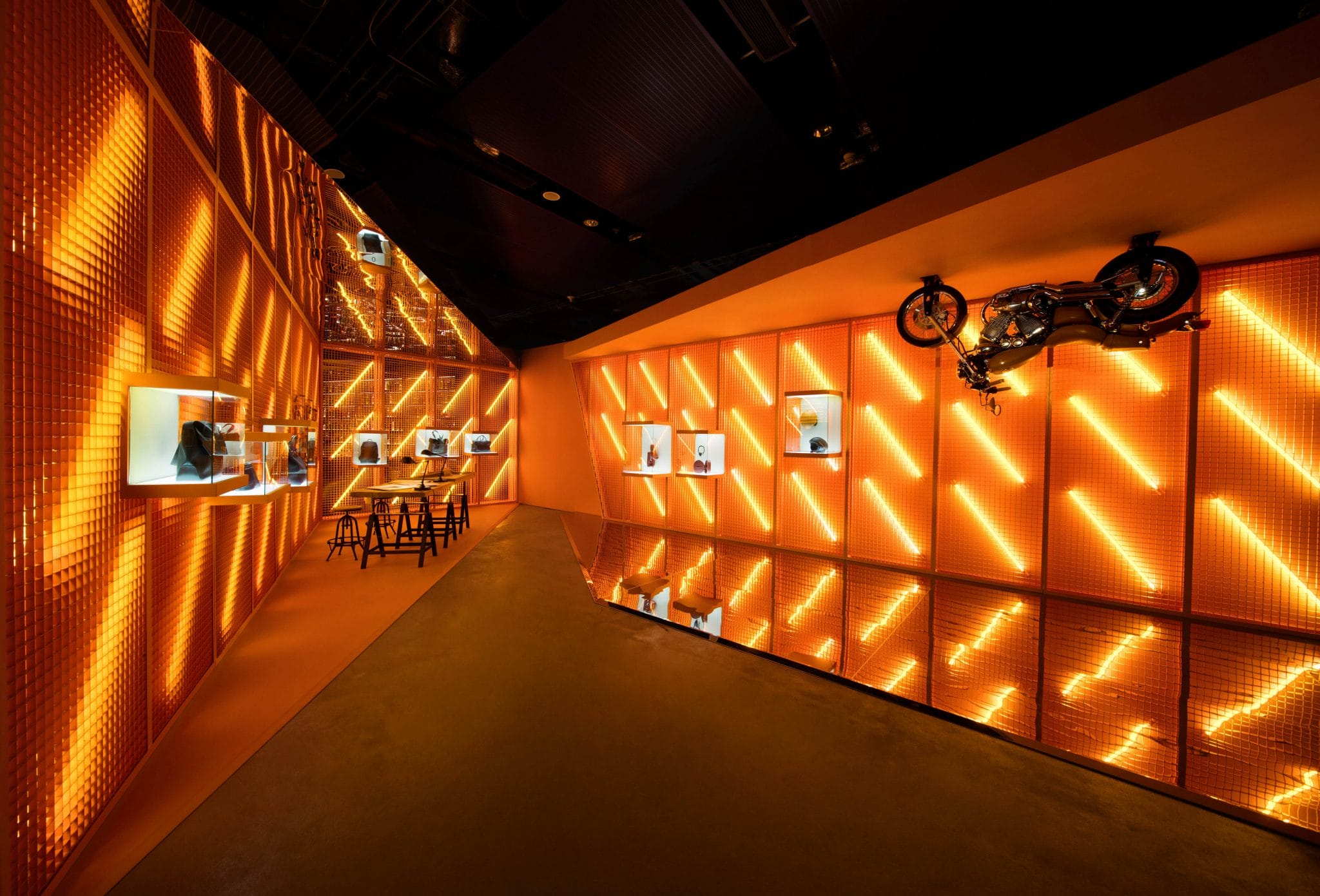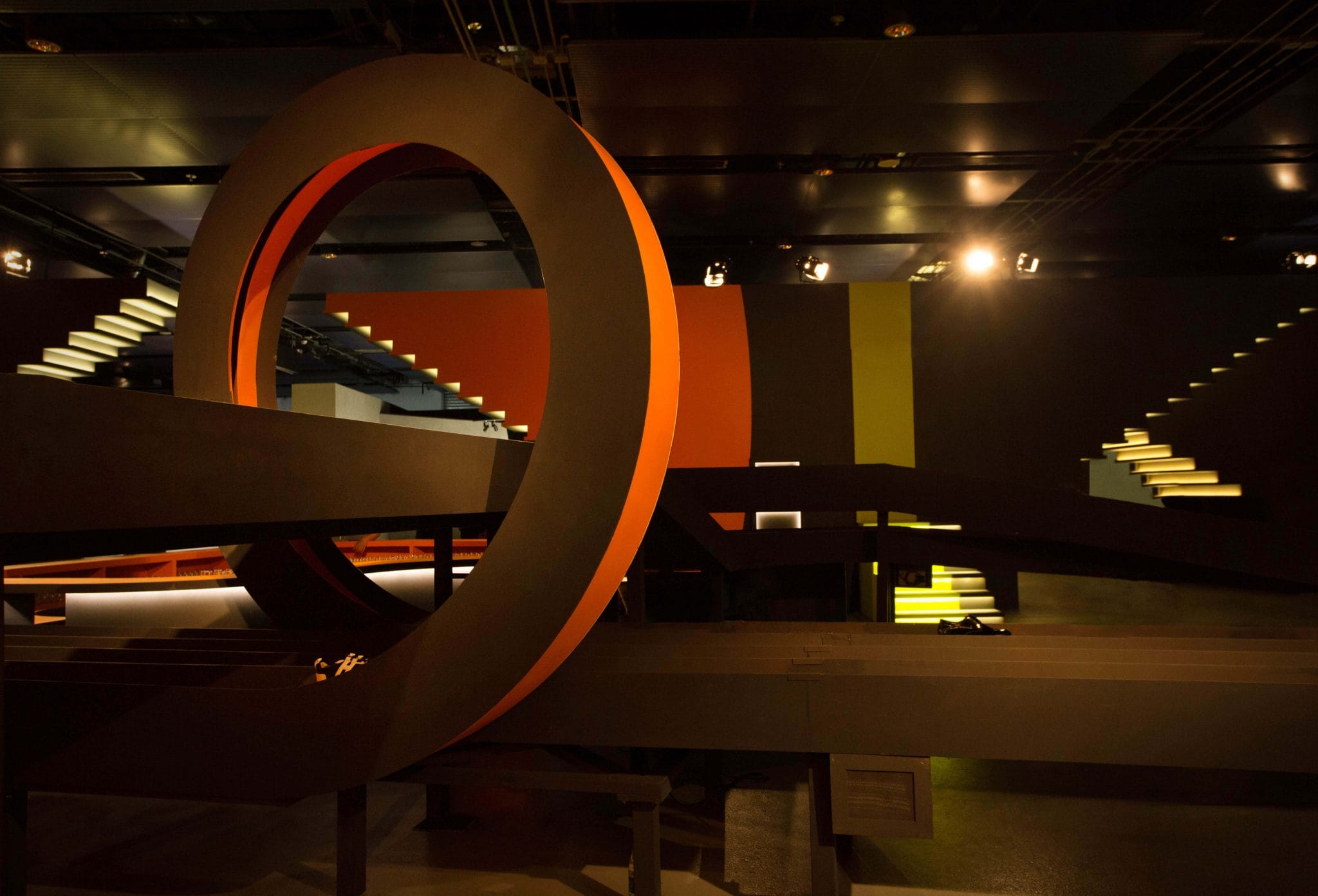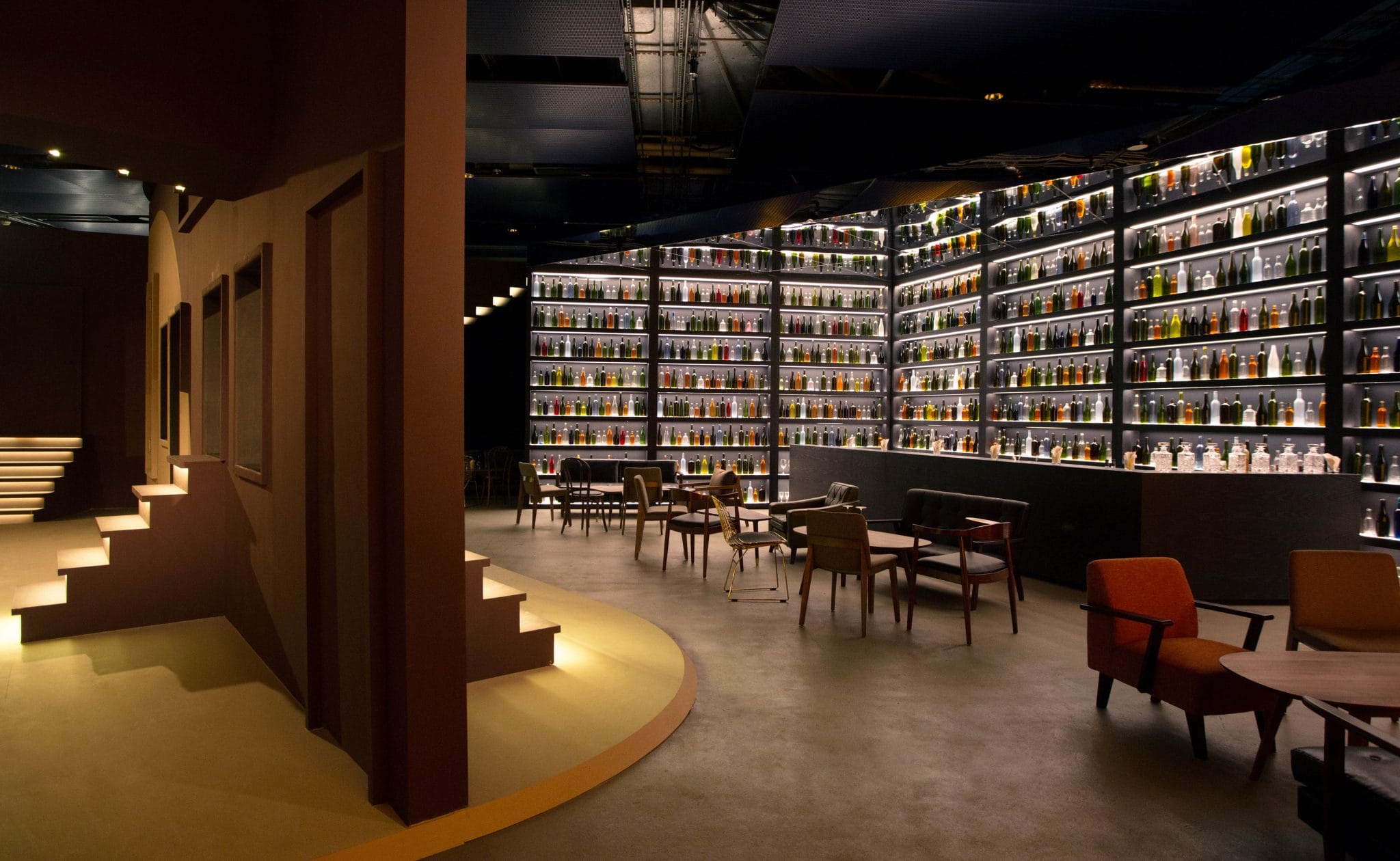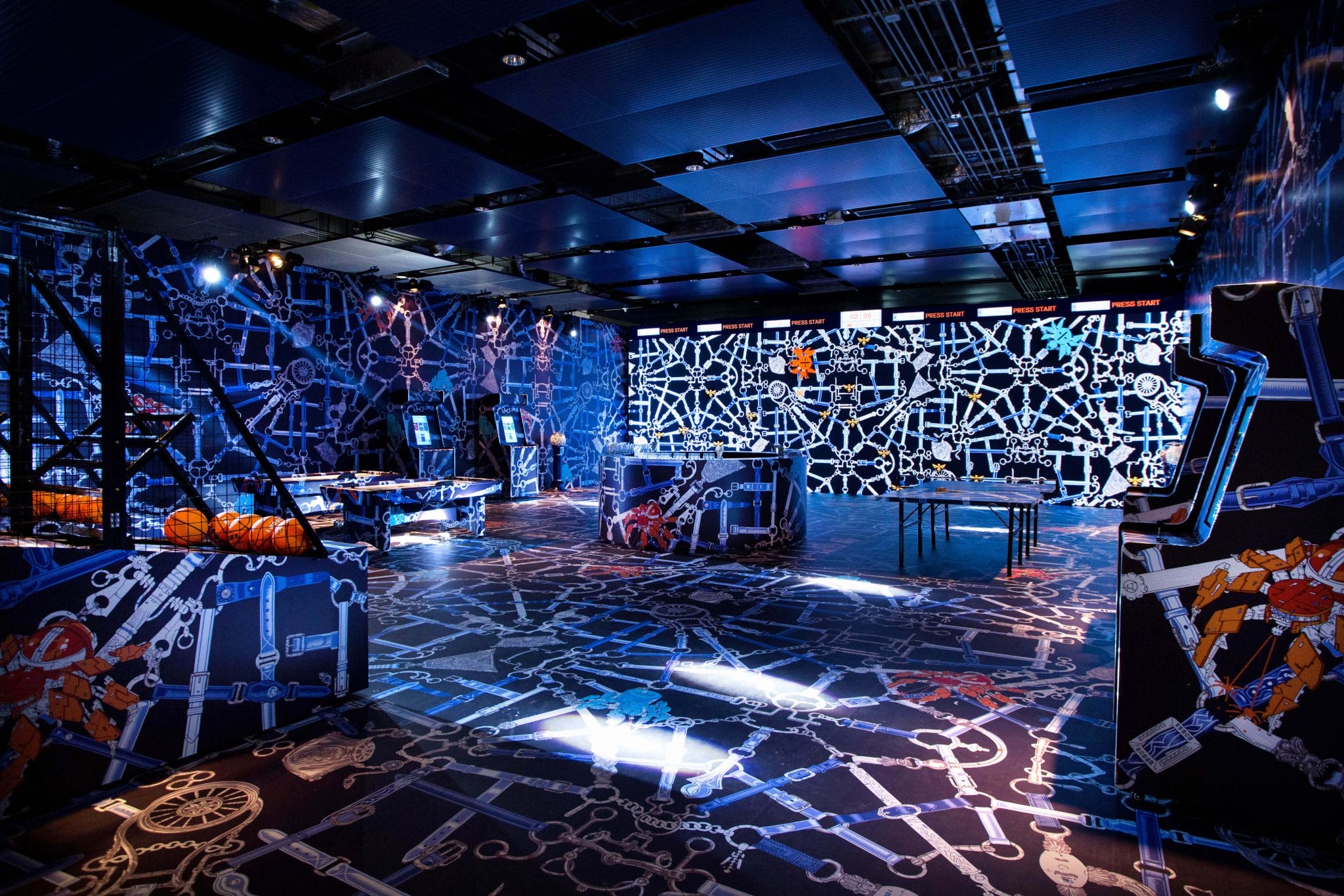 A display titled "Full Mental Jackets" tells a story about fashion transcending time, adopting jackets as an example. Varying in materials and designs, framed jackets were arranged in a series to represent a timeline of companionship preserved in a pristine condition.
Other rooms like "Stay in Touch", "On the Road", and "Men at work" were annotations of Nichanian's ethos for the brand. "Men Upside Down" served as a manifestation of the future of Hermès, taking lead to further push the boundaries of traditional menswear tailoring in the industry — an upside down concept in the ways of seeing things.
---