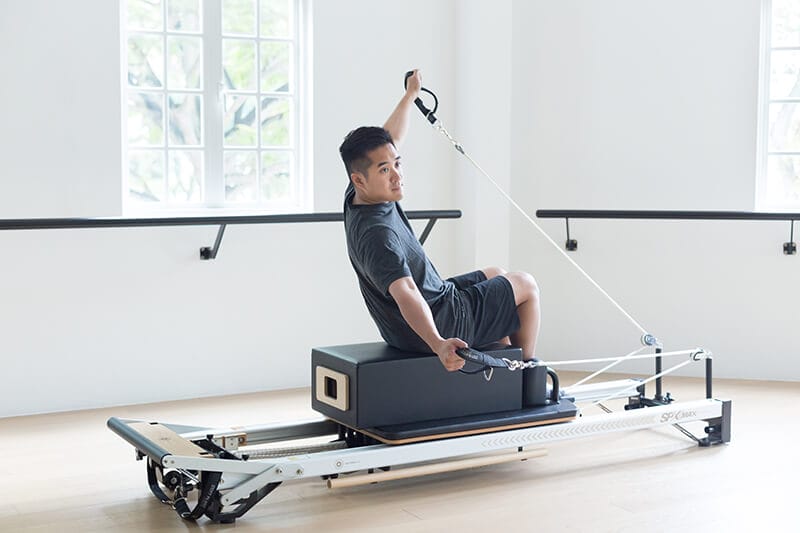 If the monotonous routine of lifting weights and doing bench presses is getting to you, swerve away from your usual routines and head down to one of these fitness gyms that introduces new programmes that might refresh your outlook on fitness and help advanced weightlifters to breakthrough their plateaus.
Singapore Calisthenics Academy If you have always dreamed of achieving a planche or a muscle up, you might want to delve into the world of calisthenics. It is a series of bodyweight training intended to improve your strength and flexibility, providing muscular and aerobic conditioning as well as improving your psychomotor skills such as balance, agility, and coordination. A great place to start picking up the sport would be at Singapore Calisthenics Academy, the only Calisthenics studio in Singapore. The Academy's roots could be traced back to 2014, founded by a group of calisthenics aficionados and garnered traction due to the rising popularity of street fitness. Shortly within a year, the group moved into a proper training space in CT Hub2 at Lavender and now has over fifty active members. Beginners could easily drop in for an introductory class to master the proper push and pull exercises before progressing to more advanced classes, ultimately to the handstand classes. Going to a class with the SCA is akin to attending a hands-on lecture, sessions guided by trainers, with years of experience under their belt. Expect to be assigned 'homework' due to the spontaneous nature of the training. Given the rigour and intensity of the sport, achieving a summer bod is as easy as ABC.
Upside Motion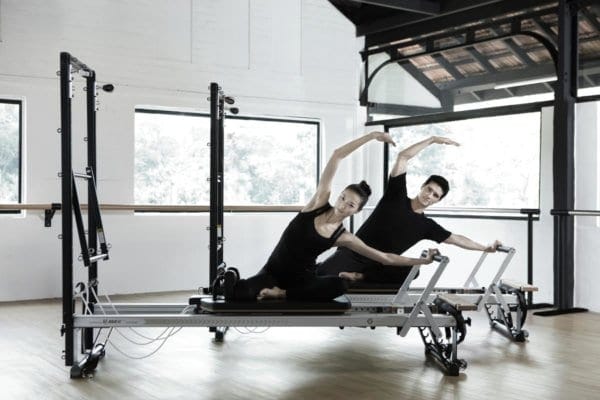 If you have ever hesitated to try Pilates (it's puh-lah-teez), we recommend you to considering and start your journey with Upside Motion, a posh and cozy hybrid-pilates boutique. Drawing aspects of yoga, the workout focuses on strengthening the core, building proper posture, coordination and balance, making it the perfect go-to for men to develop their often-neglected muscle groups. It also helps improve flexibility which many men struggle with. This award-winning studio offers a range of Pilates classes (Mat or the Reformer) and Barre classes to keep you on your tippy toes.  If you're feeling gutsy, try out their Aerial classes for an even more intense workout and deeper stretch. Aerial Pilates helps by decompressing the spine, which is great for people with chronic back issues who wants minimal impact workouts for the body. The sensation of being suspended upside down might sound daunting but trust us when we say it's almost an exhilarating experience when you feel the blood rush to the head. It's almost guaranteed that you'll be leaving the studio spent yet oddly invigorated.  
Anthem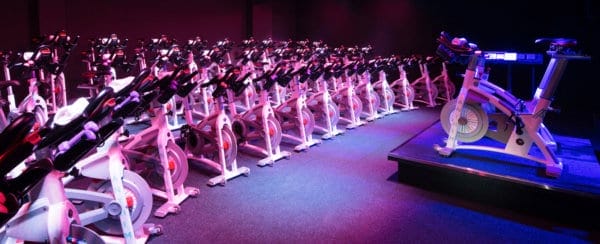 Spinning, or as I would call it, "stationary cycling" is a cardio-intensive workout for those looking to shed some pounds. You would think that an activity like indoor biking would be mundane and easy, you'd be wrong. Imagine having heart pumping music blasting in the background, zealous instructors shouting instructions in a war cry fashion. Spinning works out major muscle groups like quads, hamstrings, glutes, calves, and core while minimising the impact on your joints. If you're looking for a spinning studio, Anthem would make a great option. The uber-hip studio situated at 28 Hong Kong Street is equipped with spacious lounging space and shower amenities so you could zip in and out seamlessly for a lunch time workout while at work, without looking like you've been cycling up an arduous hill. (You did in fact, but indoors.) Cycling shoes and towels are provided as well, just turn up in comfortable, fitted workout apparel.
Pole fitness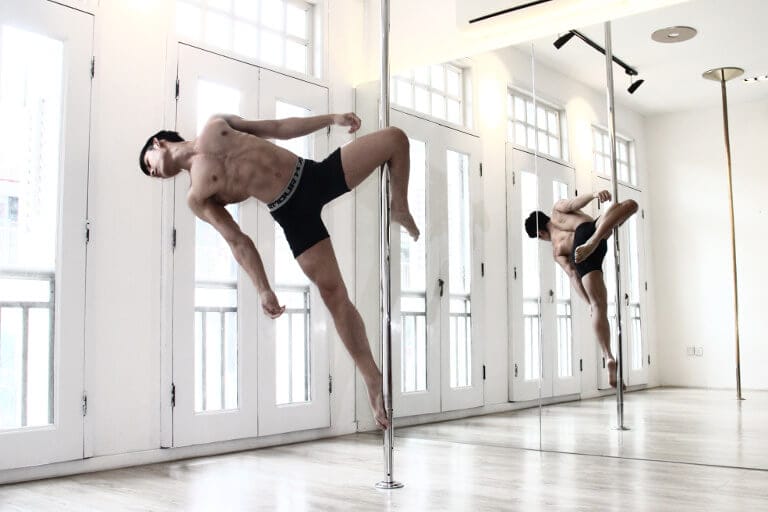 Halt any dirty grindin' thoughts, pole fitness is completely different from pole dancing. The sport even has its own World Cup for men and women and is even pushing for its inclusivity in the Olympics. Pole fitness combines aspects of acrobatics, gymnastics and pole dancing (of course) to help you achieve stunts that require insane amounts of endurance and strength. Pole dancing might have been negatively associated with nightclubs but masculinity has lost its totalitarian grasp on this gender-biased fitness program over the years, leading to the highly athletic art being picked up by men to improve body strength. You might want to check out PoleLAB, a one-stop destination for all your fitness needs. The pole dance studio hosts a range of workshops for everyone from beginners to seasoned pros to improve their flexibility and strength—there is even a workshop dedicated to "man-styled" pole tricks led by a male instructor. But that's not all: the studio also houses gym equipment, saving you the hassle of travelling to different places to resume your training after pole practise.  
BodyTree GST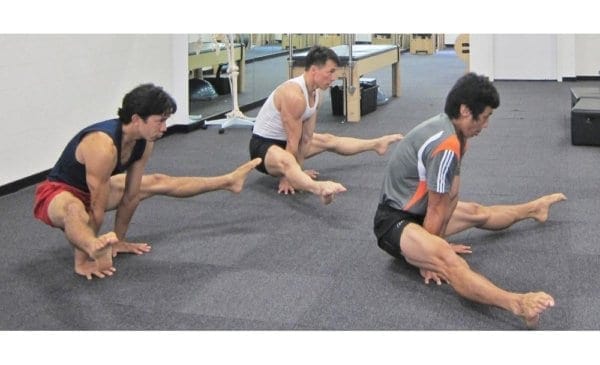 Unfortunately for us, we are a tad too grown up to pick up gymnastics. But we could always look to some aspects of the Olympic sport to condition the body and mind. At BodyTree GST, their programme is designed to help increase strength and mobility using bodyweight training. Open from Monday to Sunday (except certain Public Holidays), the spacious training box along Amoy Street is home to a hundred over students and a handful of certified and award-winning gymnast coaches with various backgrounds such as martial arts, Pilates, and yoga. Gymnastics training is not a walk-in-a-park for the faint-hearted beginner for it requires a degree of tenacity, mental endurance and finesse to finish the workout till the end. But with consistent and diligent training, you could achieve a chiselled body and perform acrobatic feats in no time.
---