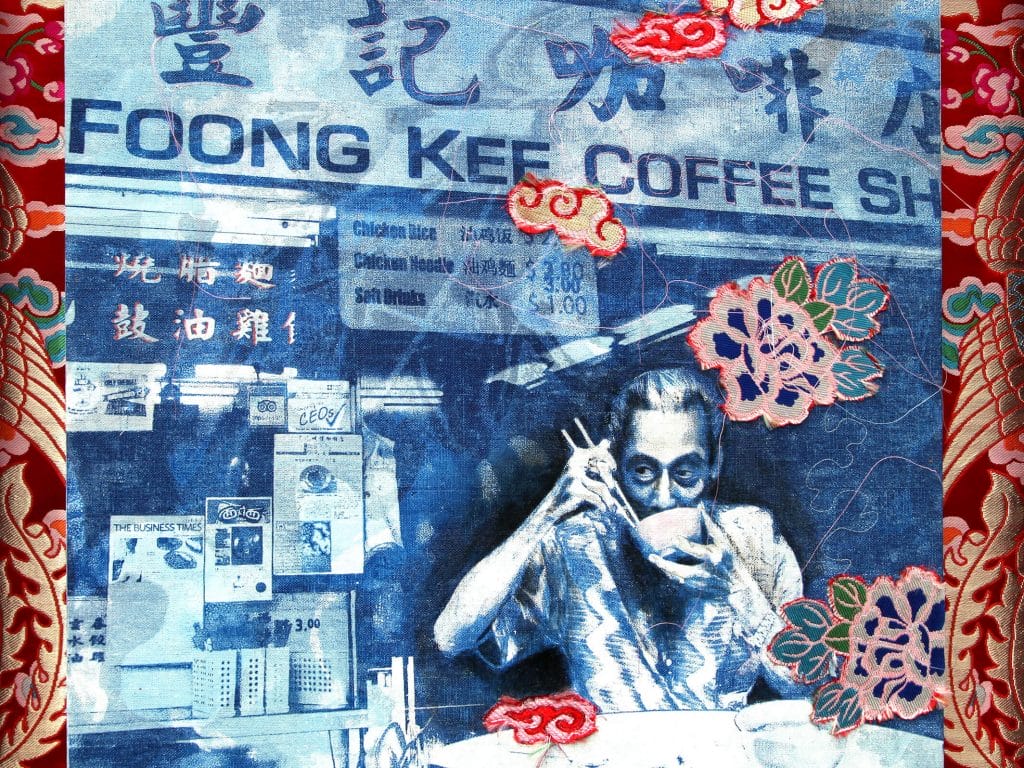 As Singapore's birthday approaches, what better time is there to marvel at our nation's idiosyncrasies than now? It's a feat, when you think about it: for over half a century, Singapore has been a melting pot where cultures collide, languages intertwine and different tastes are strung together to create something both old and new. In short, Singapore is a paradox — and one that South African artist Deborah McKellar has attempted to explore in her latest exhibition at SPRMRKT.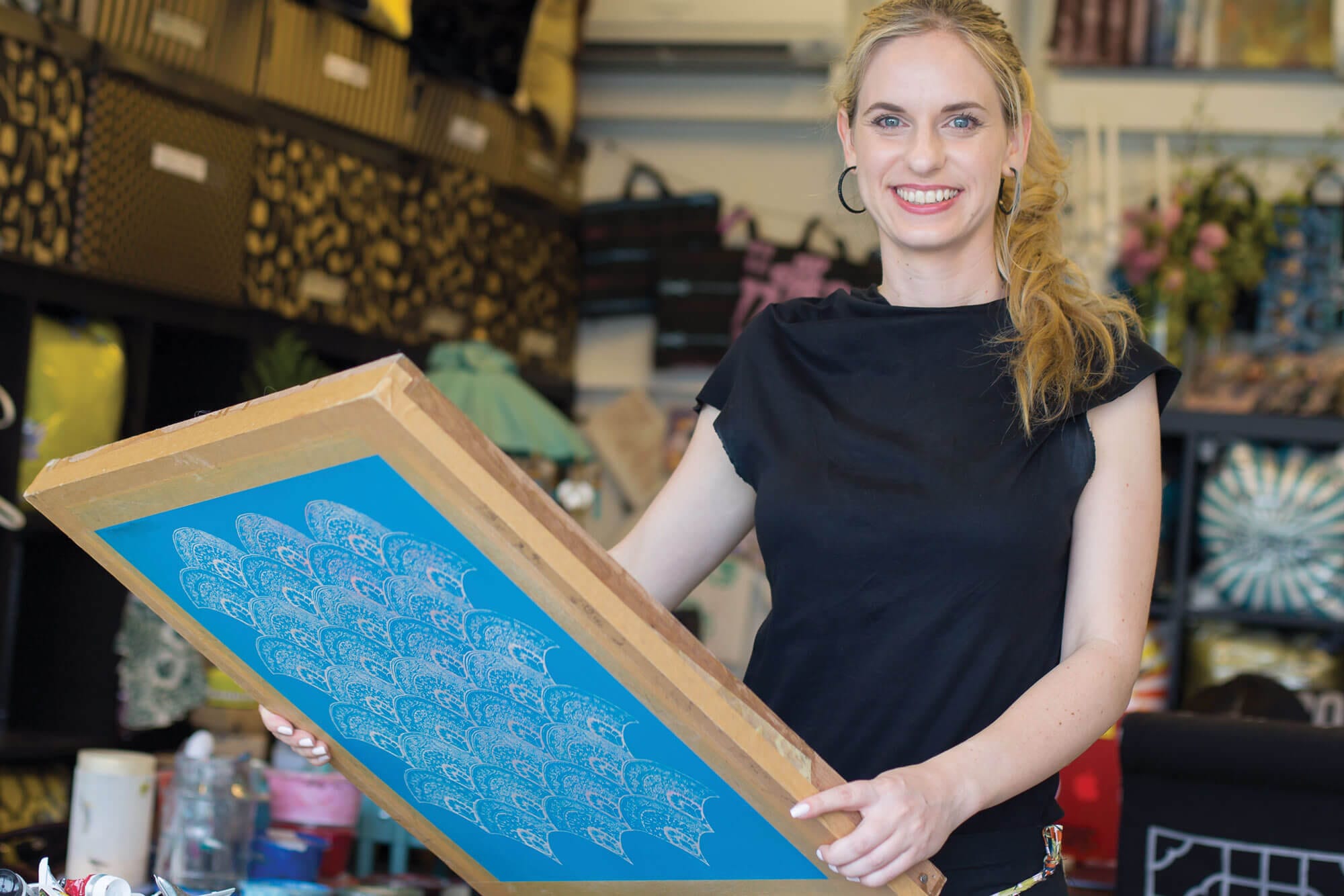 "Noodles, Rice, Spice & Potatoes" is a series of 13 silk-screened canvases capturing the elements of Singapore's unique roots — Indian, Chinese, Peranakan and European — that are deeply embedded into our local landscape. The subjects of McKellar's canvases range from the ordinary scenes of old men playing Chinese chess to the intricate architectural features of Peranakan shophouses. 
Just like the country it portrays, the canvases are a mishmash of materials: McKellar makes the most of her textile design knowledge by weaving her canvases with rich Chinese silks and Peranakan beaded slippers, resulting in highly-textured artworks.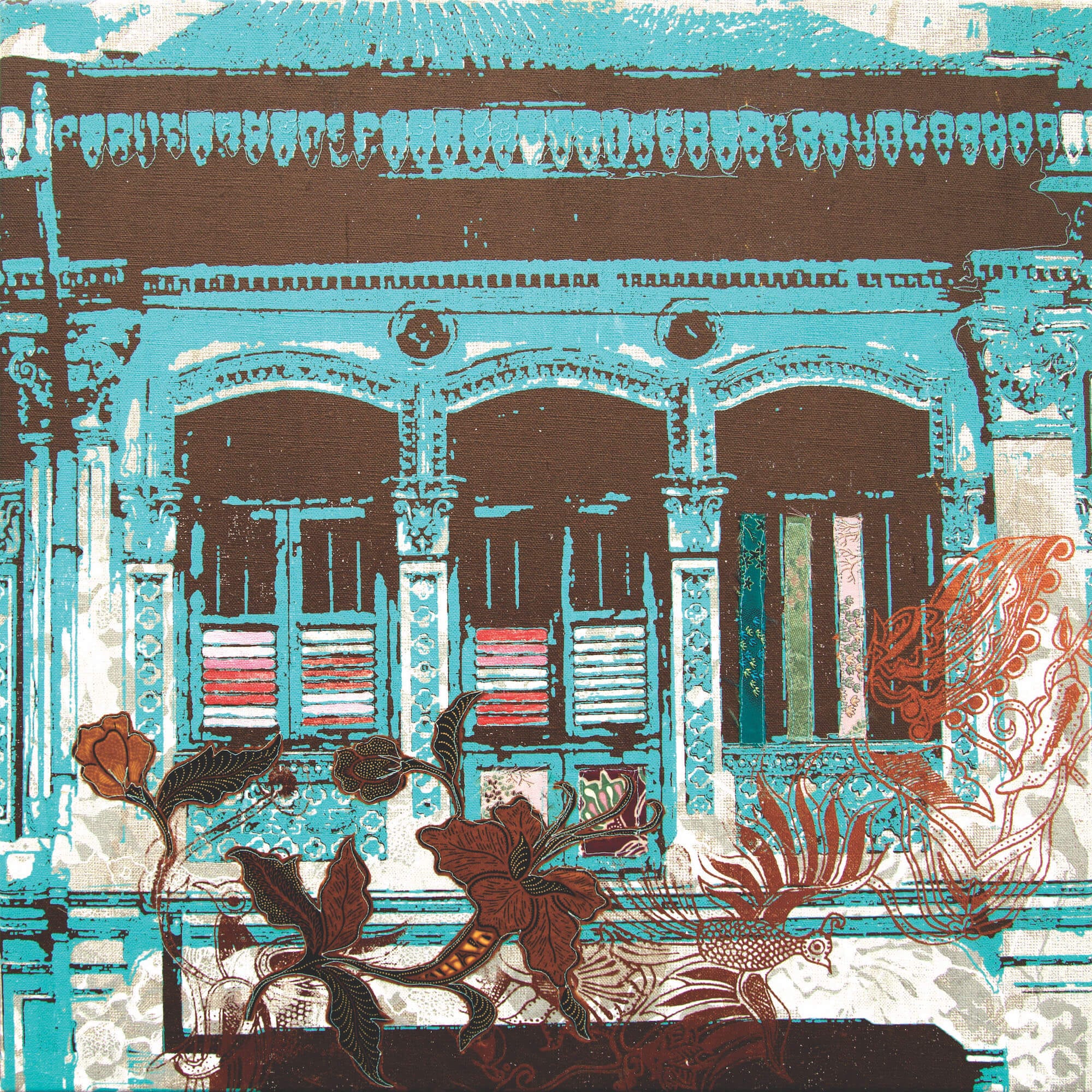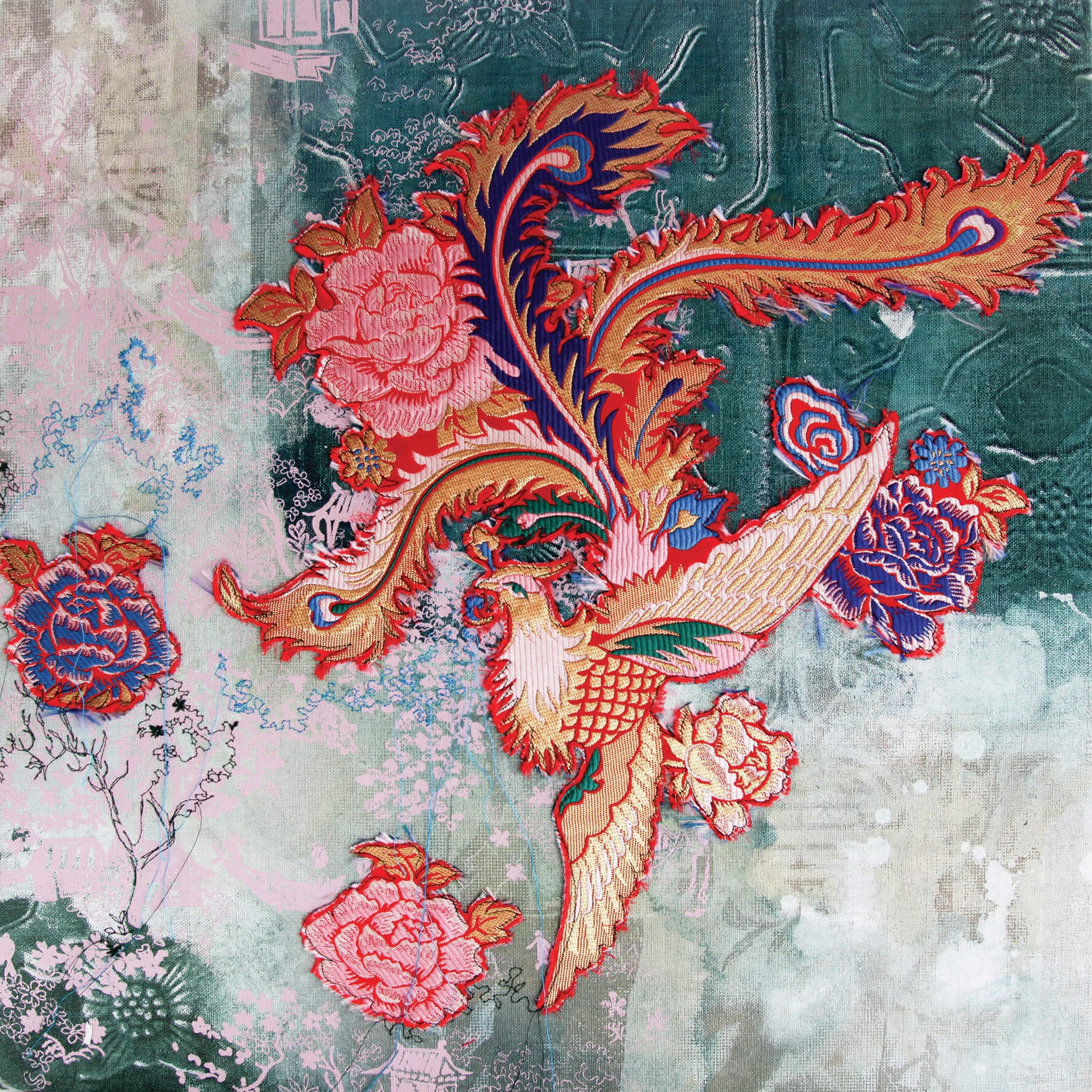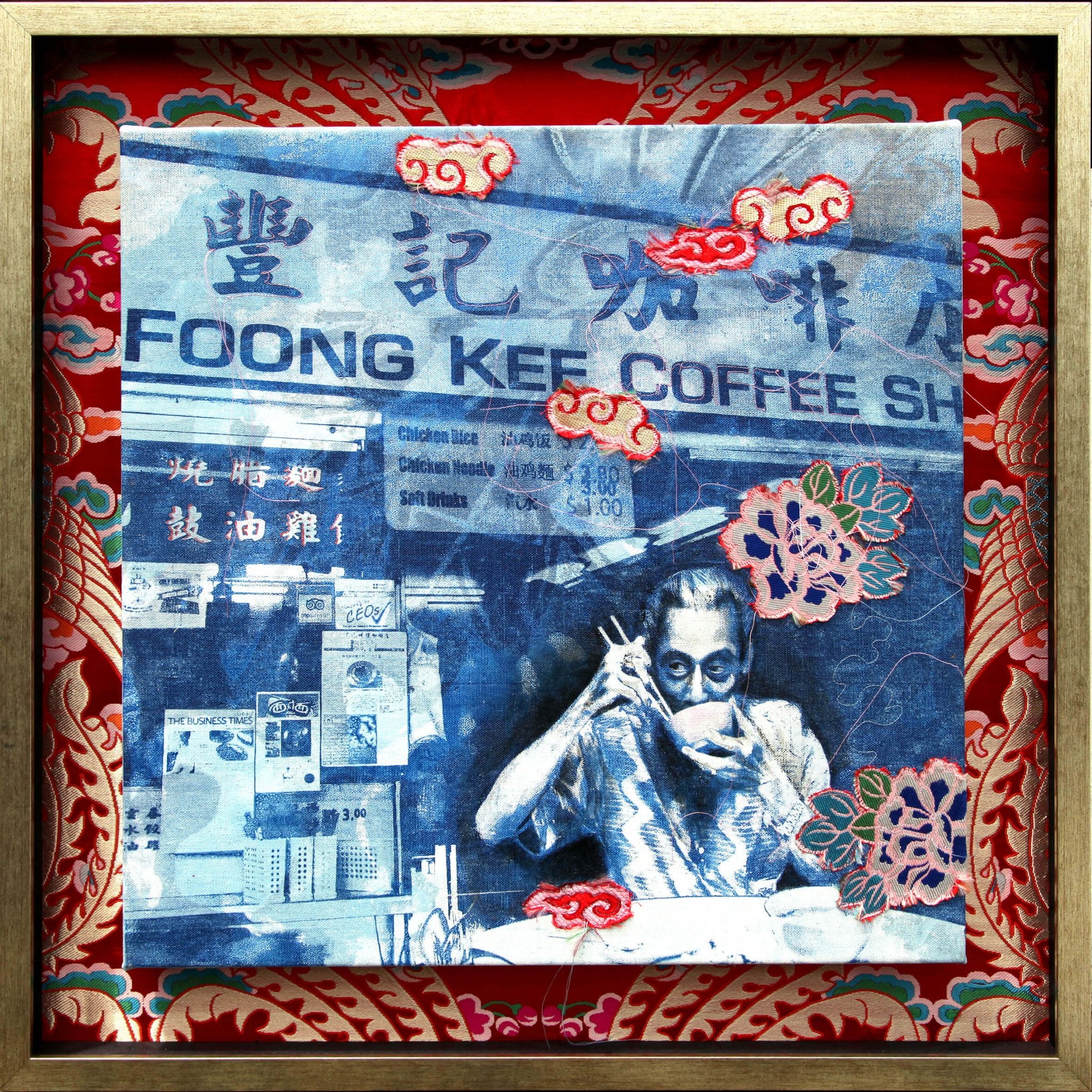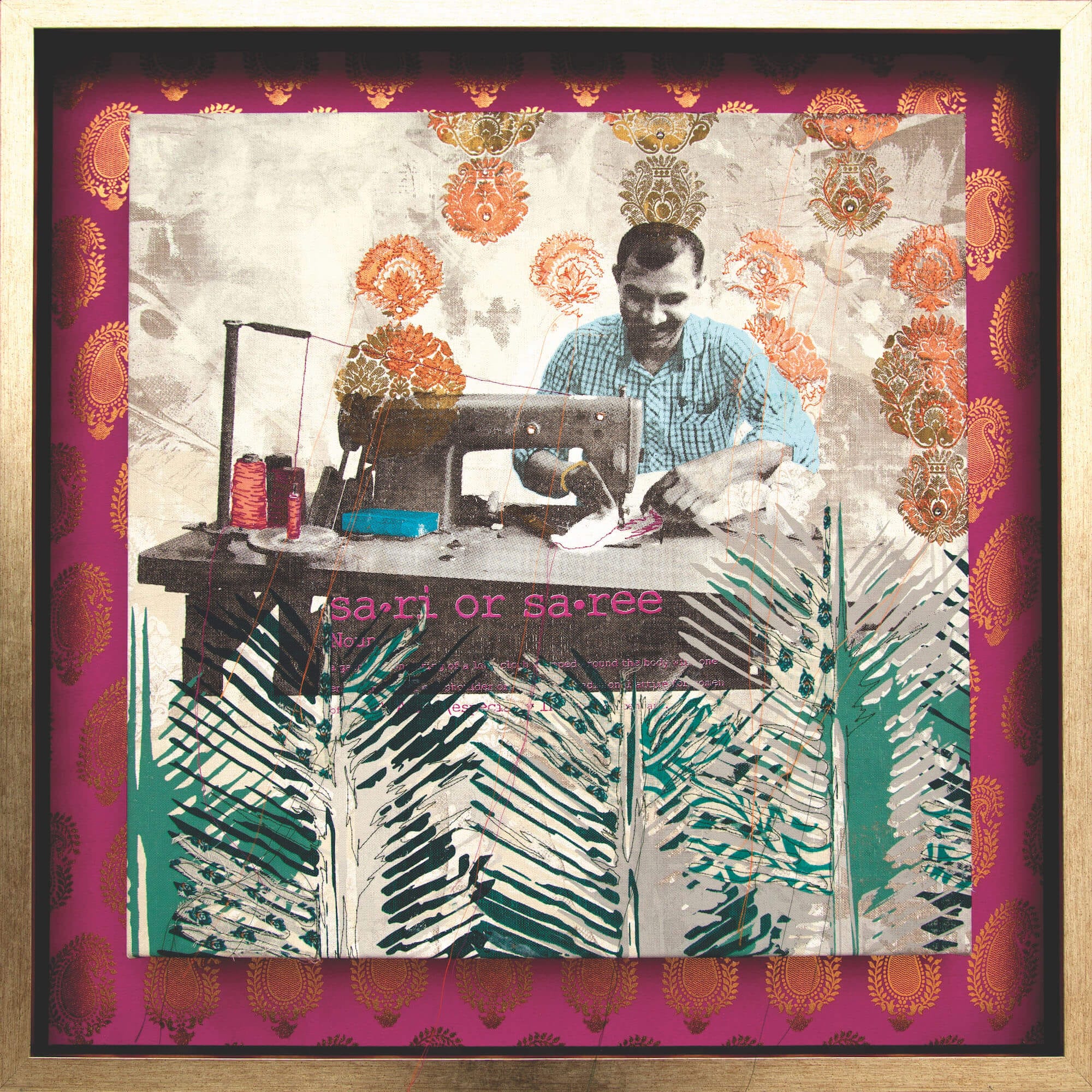 You'd be tempted to take a closer look at the details, and you can do just that at the "Noodles, Rice, Spice & Potatoes" exhibition at SPRMRKT, running from now til 26 September. McKellar herself will be dropping by on Thursday, 17 August for SPRMRKT's "Celebrate Diversity!" soiree, where you can expect a feast of local favourites with a contemporary twist. Conceptualized by SPRMRKT's Chef-Owner Joseph Yeo, the evening's menu will mirror the artwork on display, taking inspiration from the cuisines of the four aforementioned cultural groups. 
"Noodles, Rice, Spice & Potatoes" will run until 26 September, 2017 at SPRMRKT (2 Mccallum Street, Singapore 069043). "Celebrate Diversity!" is invite-only; write in to [email protected] or head over to SPRMRKT's Facebook event page to indicate your interest. 
---