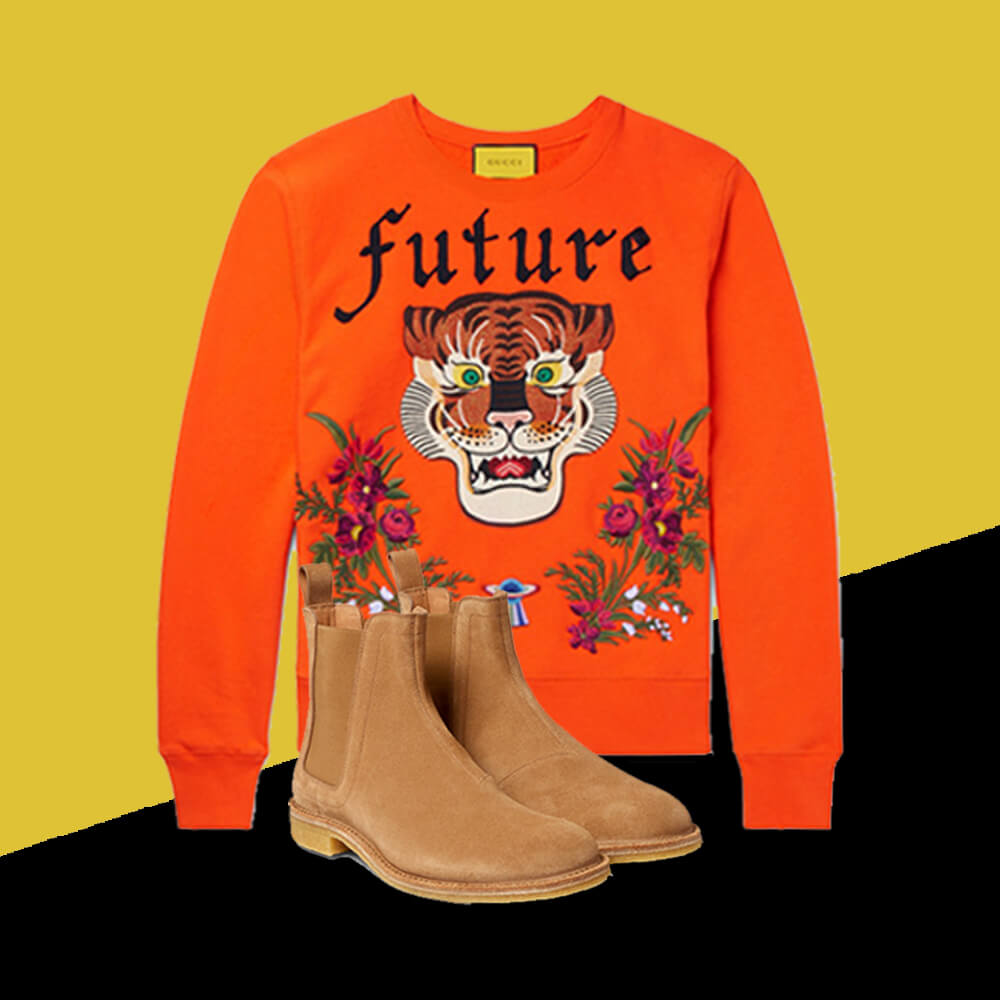 Living in an age of instant gratification, the growth of fast-fashion brands and retailers have left some consumers feeling 'out of trend' within weeks. Let's get real, when a new season is fast approaching, being ahead of the game is no longer easy or economical. Trans-seasonal shopping plays an important role for both our wallets and wardrobes. Below are five statement pieces that'll let you transit your looks from Pre-Fall to Fall/Winter 2017.
 The 'Abberton' raincoat features a military-inspired design adapted from a classic, elegant silhouette. Constructed without an inner lining, the cotton-twill outerwear makes a practical choice for warmer days, yet is tailored for an unpredictable wet weather condition. 
Pre-Fall 2017's maximalist trend spills over to Gucci's Fall 2017 collection in a form of a multicoloured beaded tiger motif sweater, exclusively designed for Mr Porter. The cotton-jersey sweatshirt doubles up as a layering option for winter and pre-fall seasons.
Known for its luxurious craftsmanship, Prada's slim-fit blazer creates a flattering form when paired with a T-shirt or shirt underneath. The storm-blue and white stitching details create a formal yet relaxed look. 
With the geek chic, vintage-inspired style fronting the runways this Fall, it is OK to look trendy and dorky all at once. London-based brands Kingsman and Cutler and Gross partnered up to create these versatile tortoiseshell acetate split-frames, suitable for a formal and casual look.
Wear gloves on your feet this Fall season. Crafted in Italy, the Bottega Veneta Chelsea boots are designed from plush camel suede, lined in spongy leather and set on crepe soles, without compromising on style. Pair them with a pair of cropped trousers or a pair of raw denim jeans.
---