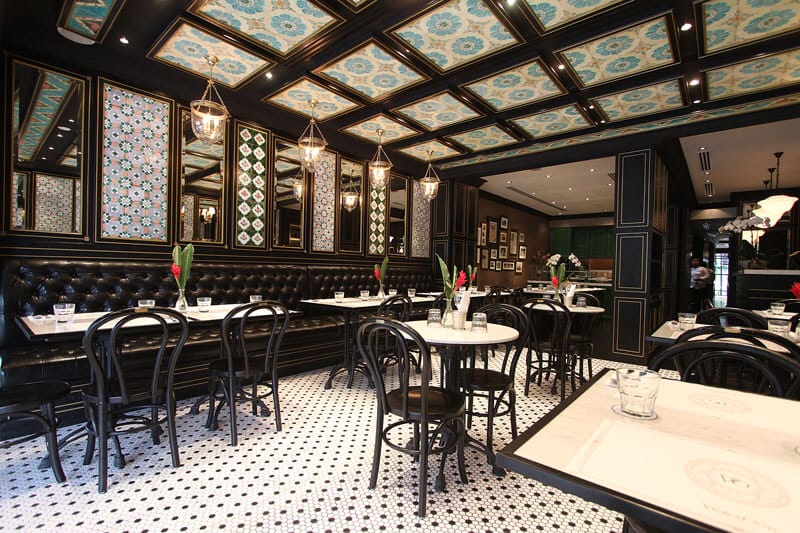 "Singaporean cuisine" may call to mind a plethora of dishes, each unique in taste and appearance, bearing influences of a culture vastly different from the next. In recent years, a new wave of local cuisine has shown up around the island that's just as hard to pin down: Mod-Sin.
Mod-Sin (derived from "Modern Singaporean") refers to the contemporary reinvention of local cuisine where local flavours are harmoniously fused with foreign (mostly Western) techniques – or vice versa. Like we said, it's a blurry term. Despite how their interpretations differ, the following local restaurants are tied together with a common thread: their innovations successfully unite two different concepts to create something both new and familiar at the same time.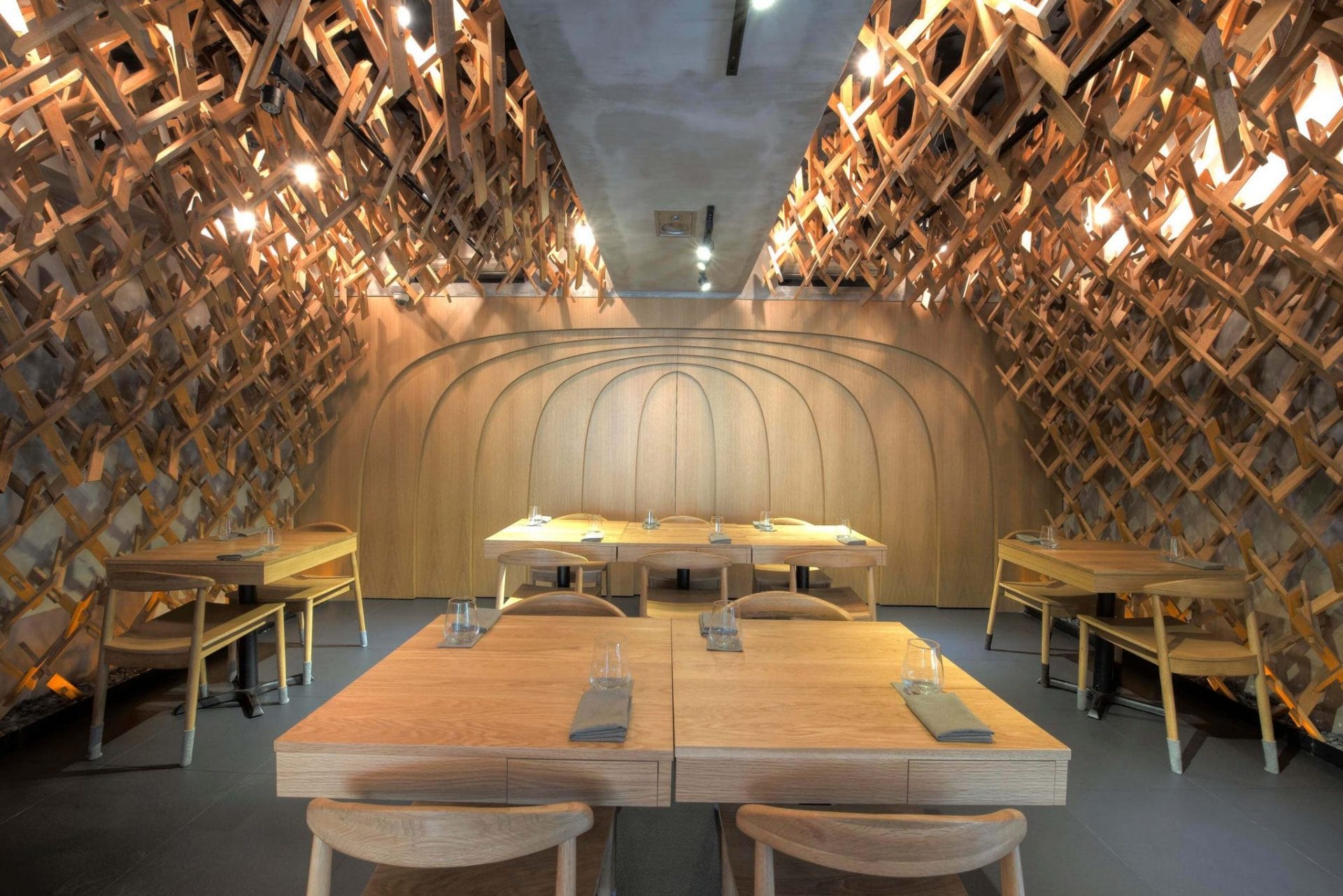 Wild Rocket
Contrary to its name, Wild Rocket is a quaint restaurant that sits within the peaceful enclave of Mount Emily Park. Wild Rocket is helmed by Willin Low, the face of the reinvention of traditional Singaporean cuisine, which he famously coined as "Mod-Sin". Wild Rocket's omakase menu showcases updated hawker centre classics, such as laksa and rojak, into which Low has wholeheartedly poured his passion for local cuisine and childhood nostalgia. And it's not just their food that boasts a Singaporean flavour – Wild Rocket boasts an interior proudly designed and furnished by local companies.
Wild Rocket, 10A Upper Wilkie Rd, Singapore 228119, 6339 9448.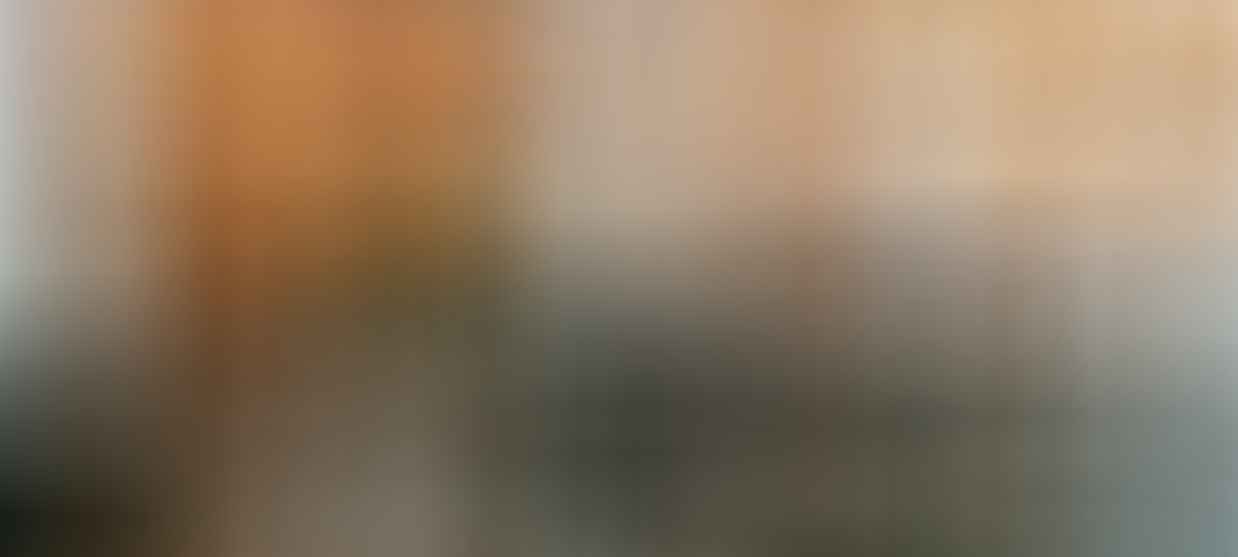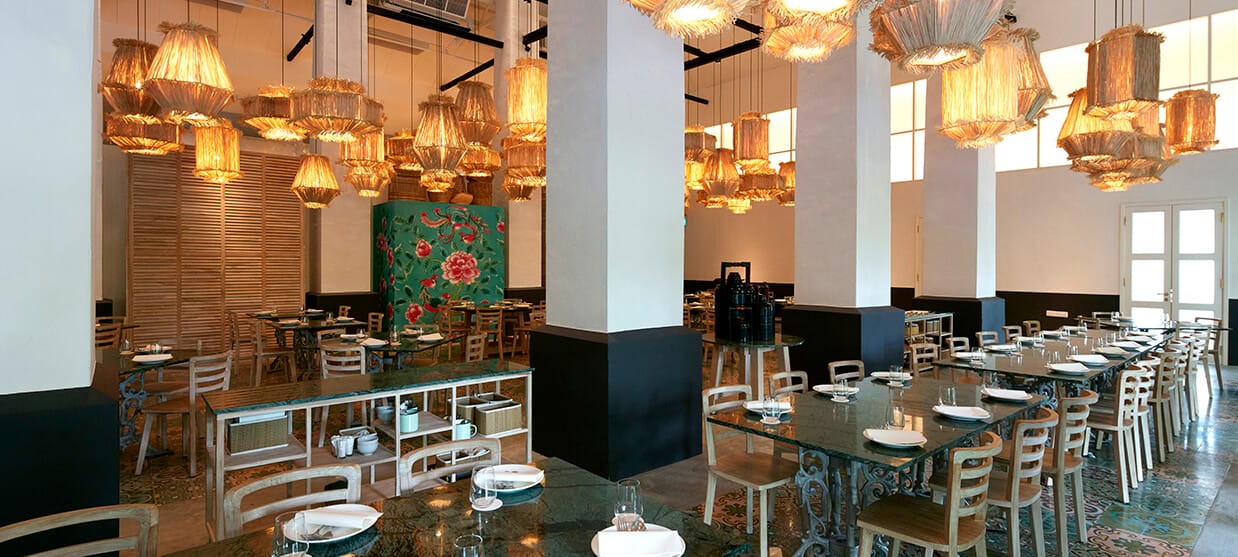 Candlenut
At Candlenut, beloved Peranakan classics are refined and elevated for the palates of modern diners. Chef Malcolm Lee is dedicated to preserving the laborious techniques that he had been taught by his mother: only the freshest produce – no MSG or preservatives – are used in dishes, some of which have been attentively prepared over a few days. The posh interior of the Michelin-starred establishment is decked in large straw lanterns and woven baskets that add a sense of warmth and homeliness – perfect for family dinners.
Candlenut, 17A Dempsey Rd, Singapore 249676, 8121 4107.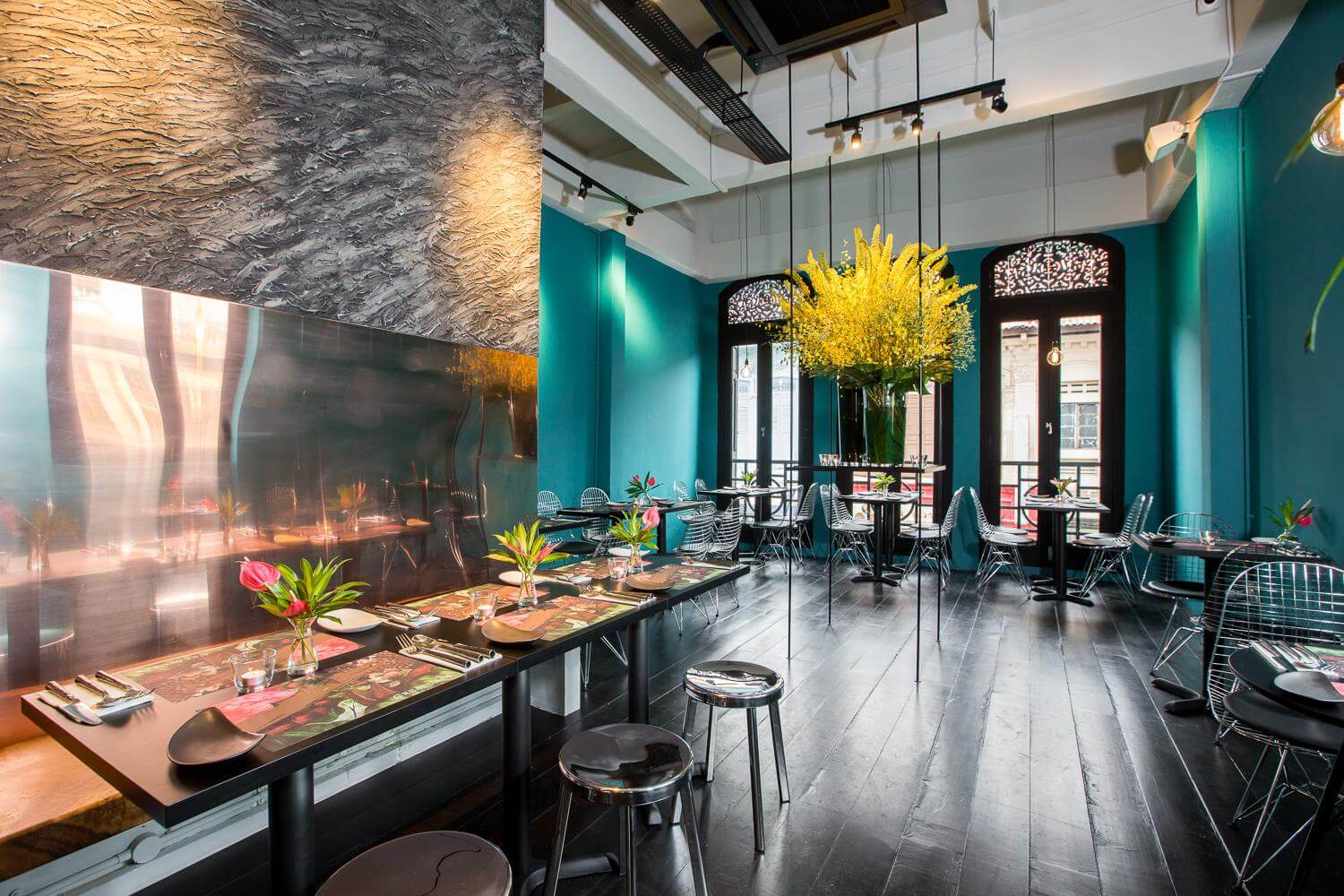 CreatureS
Western styles collide with Eastern flavours at CreatureS. CreatureS offers a plethora of choices of MSG-free comfort food (the establishment's name is taken from the phrase "creatures of comfort"); each dish is whipped up from chef Chong Kok Keong's memories of growing up in a Peranakan household. Dim ambient lighting lend an intimate atmosphere to CreatureS' industrial-chic interior, with floral bouquets and pots of leafy plants adding a distinctive character. The two-storied restored terrace house also has a charming al fresco dining area to accommodate as many of its eager patrons as it can.
CreatureS, 120 Desker Rd, Singapore 209639, 6291 6996.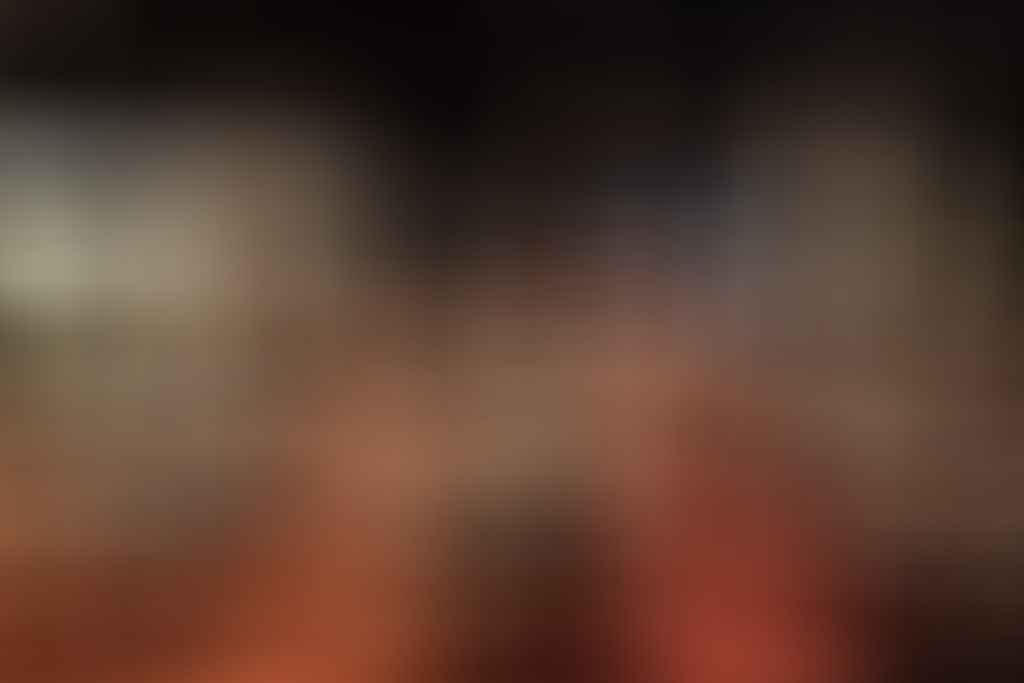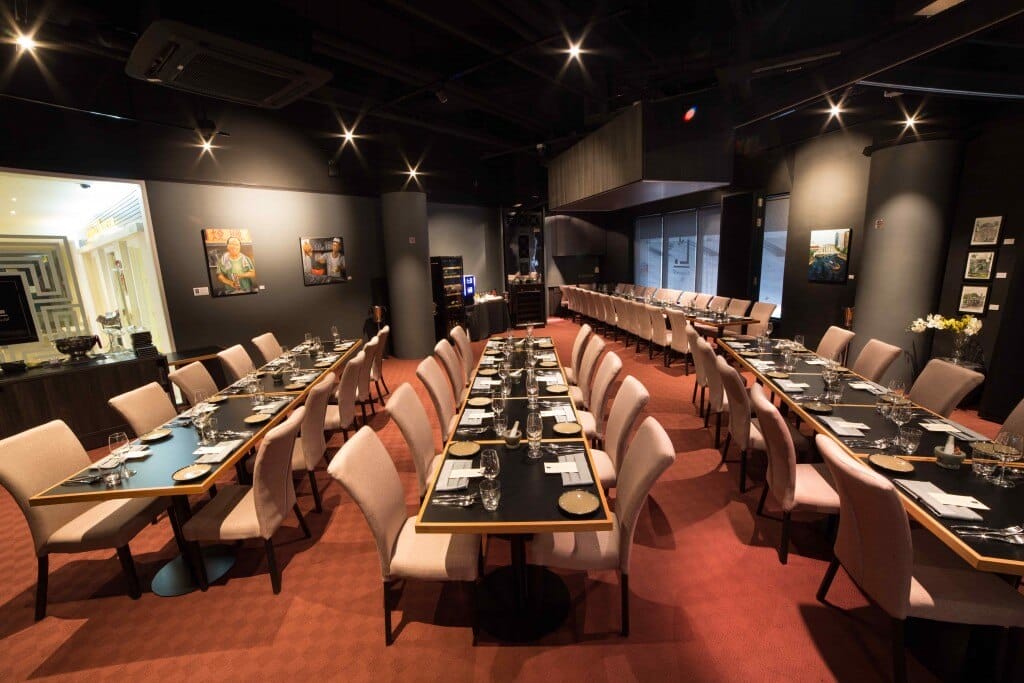 Labyrinth
For Labyrinth's chef-owner Han Li Guang, redefining local dishes is a serious craft rooted in protecting the integrity of the original dishes: only upon understanding the essence of a dish does he painstakingly rebuild it with traditional techniques. The resulting inventions, seamlessly woven with familiar flavours, are a delightful surprise to both the tastebuds and the eyes. Case in point: Labyrinth's signature chilli crab features a tempura soft shell crab, perched atop sprinkles of mantou crumbs resembling a beach, with a dollop of frozen and spicy chilli crab ice cream (you read that right) on the side.
Restaurant Labyrinth, 8 Raffles Ave, #02-23 Esplanade Mall, Singapore 039802, 6223 4098.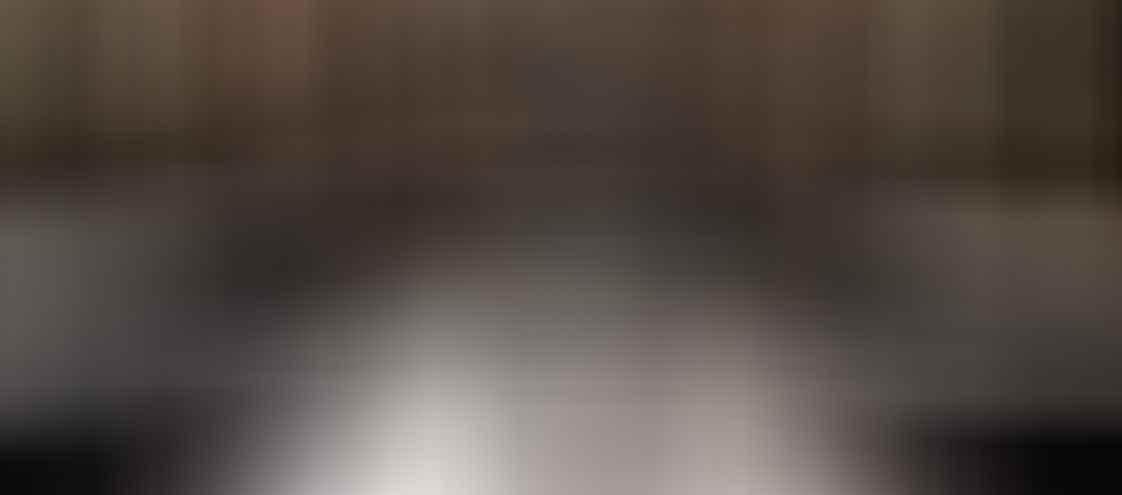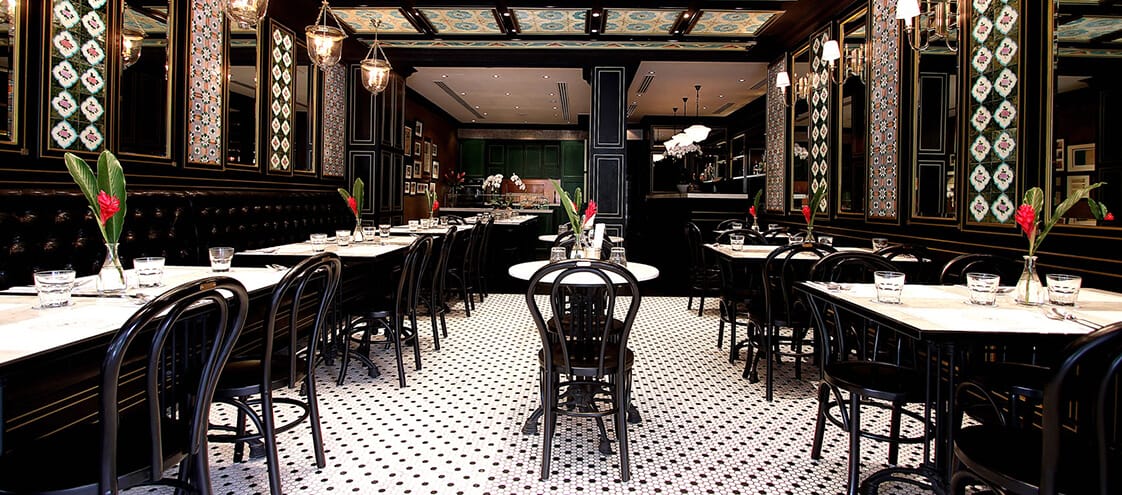 Violet Oon Singapore
The eponymous owner of Violet Oon Singapore is no stranger to foodies here; she is, after all, our beloved food ambassador. At her restaurant in Bukit Timah, Oon demonstrates her flair for Nyonya cooking, infused with a variety of influences: from Hokkien to Malay, Hainanese, Indian and Eurasian. The restaurant's decor is as much a feast for the eyes as its food: the arresting contrast of the sleek black-and-white furnishings are a visual delight with grids of beautiful Peranakan tiles – a touch of Oon's heritage – gracing the walls. One wall in particular, showcases framed paraphernalia of Oon's life, a testament to the rich history and experience that influenced her cooking.
Violet Oon Singapore, 881 Bukit Timah Rd, Singapore 279893, 6468 5430.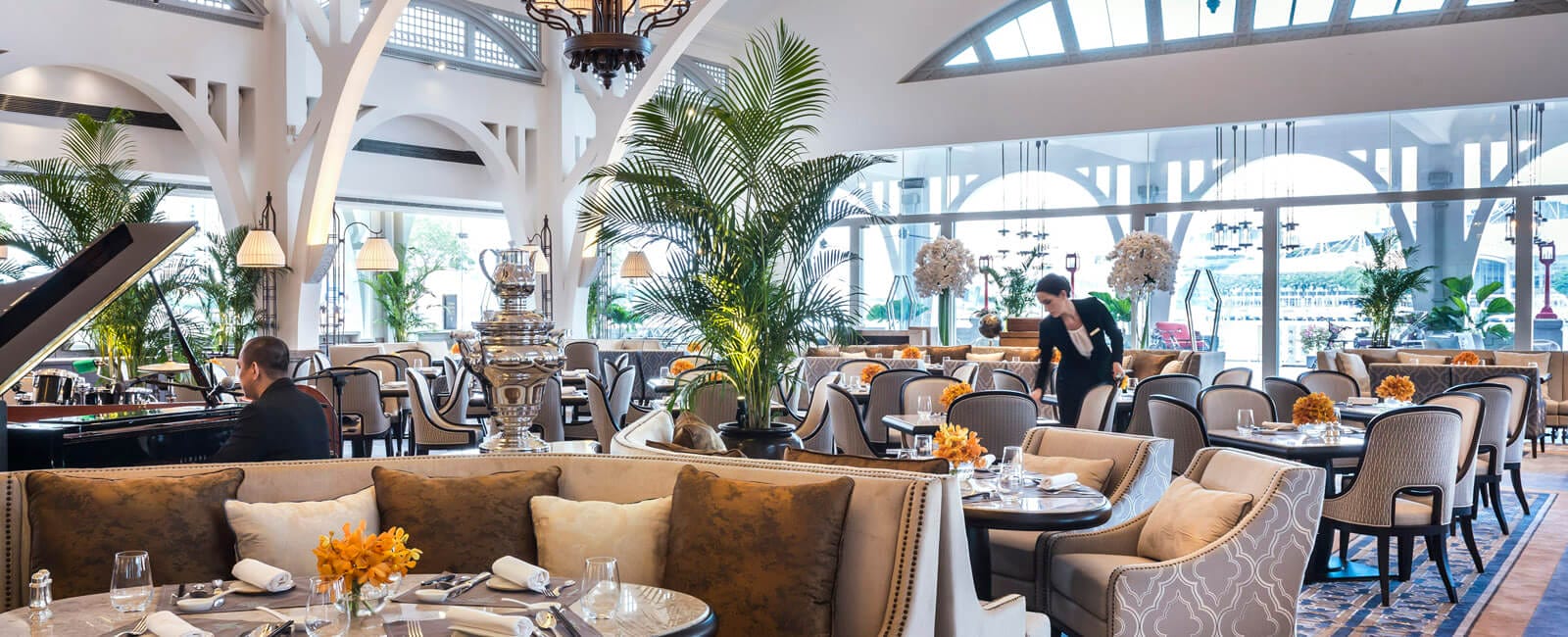 The Clifford Pier
The Clifford Pier takes its name from what used to be a bustling port where, upon arrival, our forefathers were treated to delicious hawker food. To honour the tradition and the history of the space that it occupies, The Clifford Pier at the Fullerton Hotel serves its own glamorous renditions of local culinary delicacies alongside Western cuisine. Expect classics like laksa, wagyu rendang and soup kambing, renewed with a dash of sophistication. The Clifford Pier gives "fine dining" a whole new meaning with its grand chandeliers, high arches, spotless white surfaces and an al fresco dining area that offers gorgeous views of the Singapore River.
The Clifford Pier, 80 Collyer Quay, The Fullerton Bay Hotel, Singapore 049326, 6333 8388.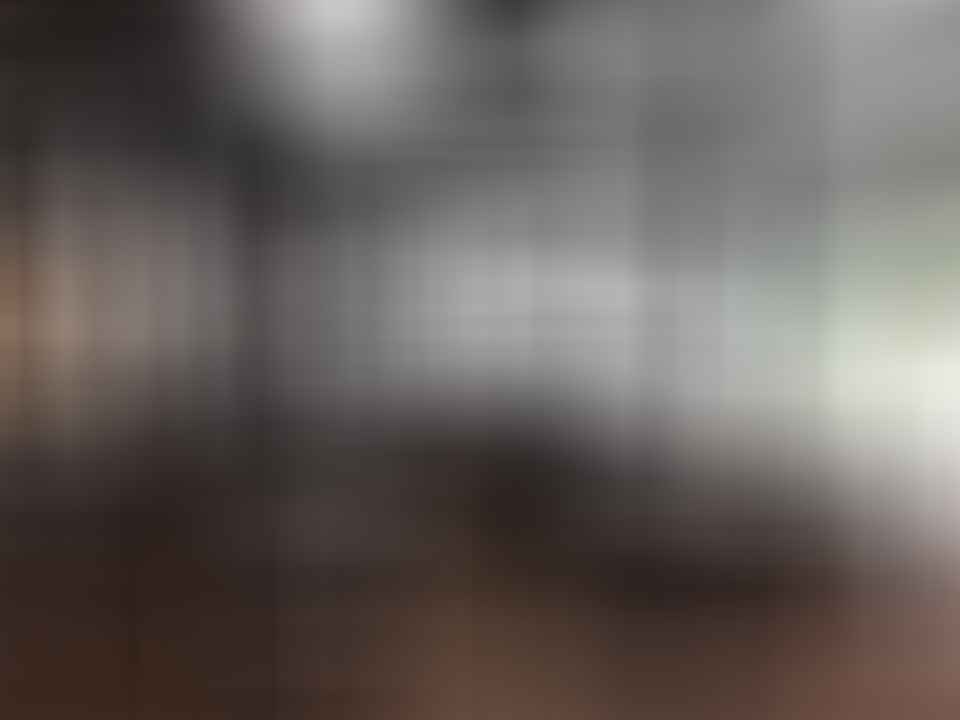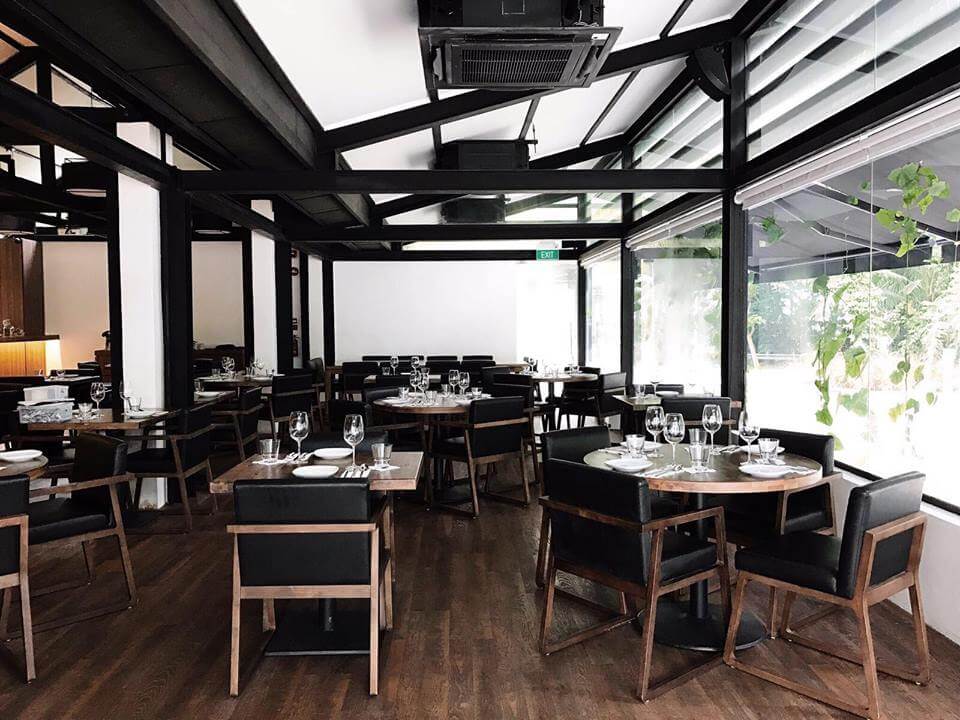 The Naked Finn
Quietly hidden among the art galleries of Gillman Barracks, The Naked Finn may be a little bit out of the way, but getting there is well worth the trip – especially for their specialty Hae Mee Tng alone. The noodles are comprised of three varieties of fresh prawns and shrimps, whose shells are fried Penang-style beforehand. The natural flavours of the ingredients do all the work in bringing out the exquisite taste of the dish – no seasoning required. The other meals at the seafood restaurant are likewise made simply, but with an emphasis on premium and sustainable crustaceans and fish, resulting in a perfectly balanced dish that doesn't overwhelm your tastebuds.
The Naked Finn, 39 Malan Rd, Gillman Barracks, Singapore 109442, 6694 0807.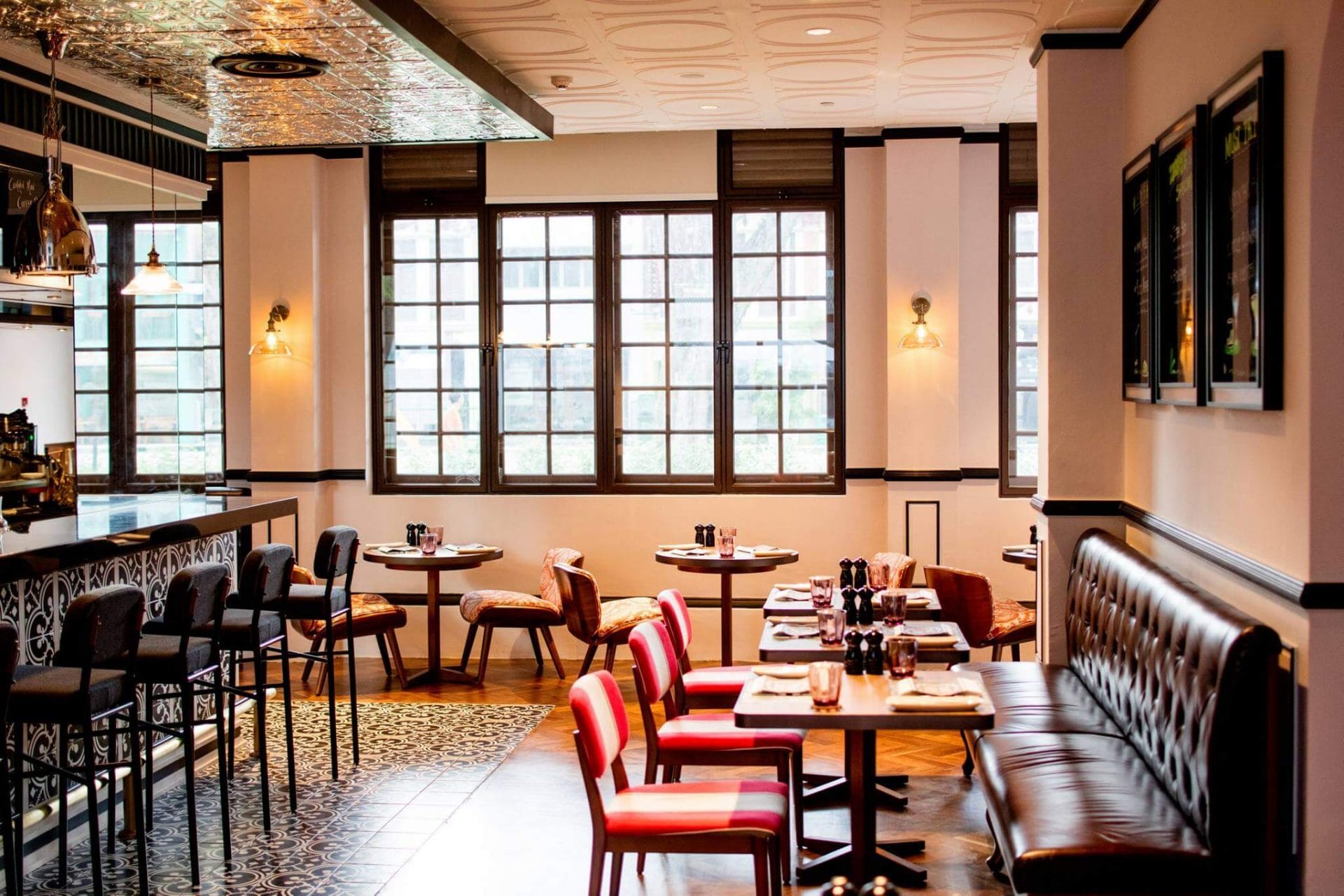 Baba Chews Band and Eatery
Residing in the former Joo Chiat Police Station, Baba Chews Bar and Eatery serves traditional cuisine from the vibrant Straits of Malacca. Their all-day dining menu features local and international favourites like Hainanese chicken rice and char kway teow; the dinner menu focuses on Peranakan dishes fit for families. The restaurant also showcases its own creative interpretations of classic dishes, such as the delicious Chilli Crab Cake and Foie Gras Tau Kwa Pau. Baba Chews exudes a cosy, old-world charm with its beautiful motif-bearing monochromatic tiles and plush seats. 
Baba Chews, 86 East Coast Rd, #01-01 Katong Square, Singapore 428788, 6723 2025.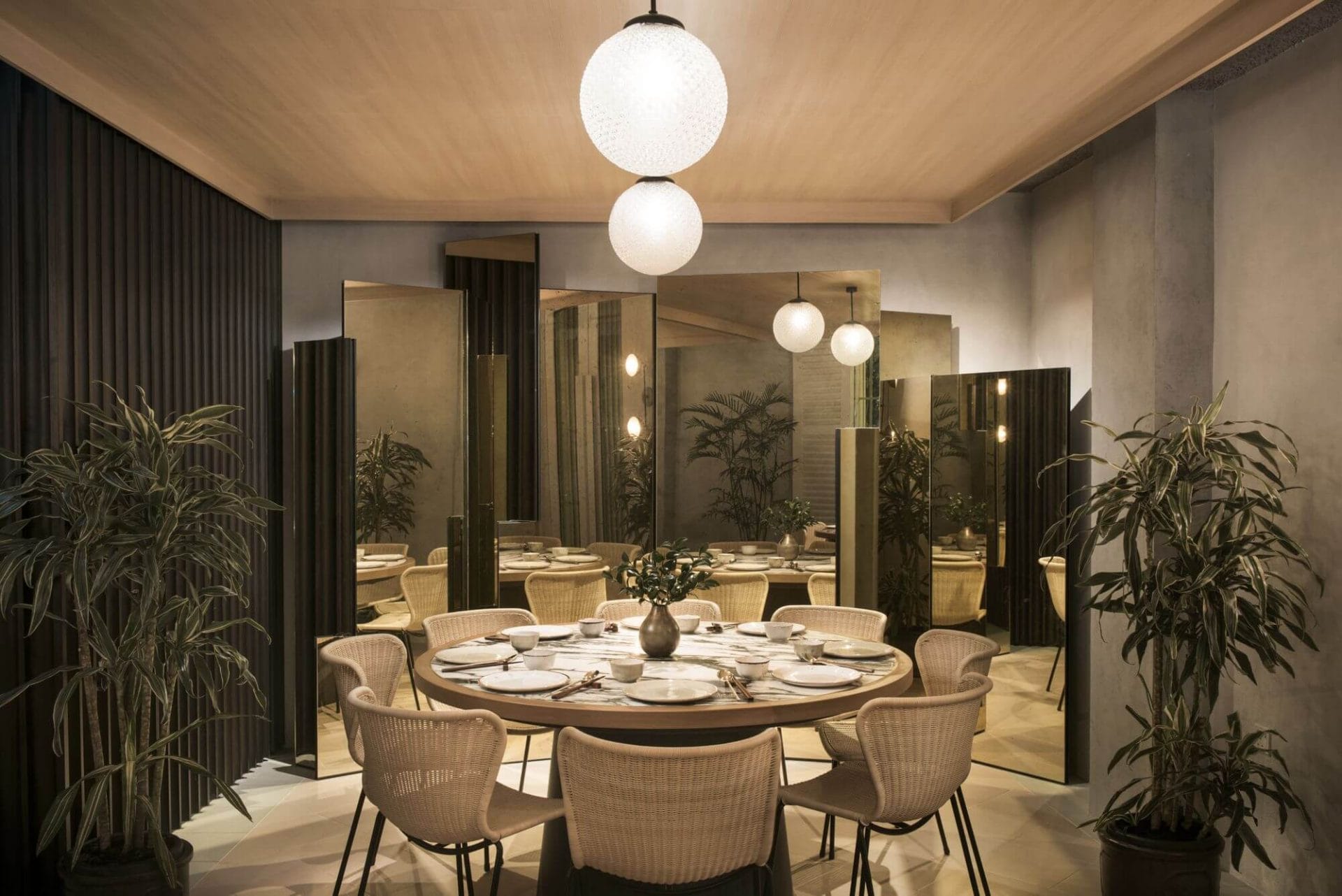 Po
Relive the days of savouring your favourite comfort food, lovingly whipped up by the skilled hands of your popo, at Po. The newly opened flagship restaurant at The Warehouse Hotel is helmed by the aforementioned pioneer of Mod-Sin cuisine, Willin Low, and pays tribute to its signature dish – the humble popiah. Po's popiah, along with other menu items such as satay and Kurobuta char siew, are made with dedication and quality ingredients, where local classics are transformed into sophisticated dining options. Po extends its contemporary touch to its interior as well; the spacious restaurant is decorated with rattan chairs, potted plants, and a neutral colour palette that creates a homey vibe, apt for enjoying Po's offerings.
Po, 320 Havelock Rd, The Warehouse Hotel, Singapore 169628, 6828 0007.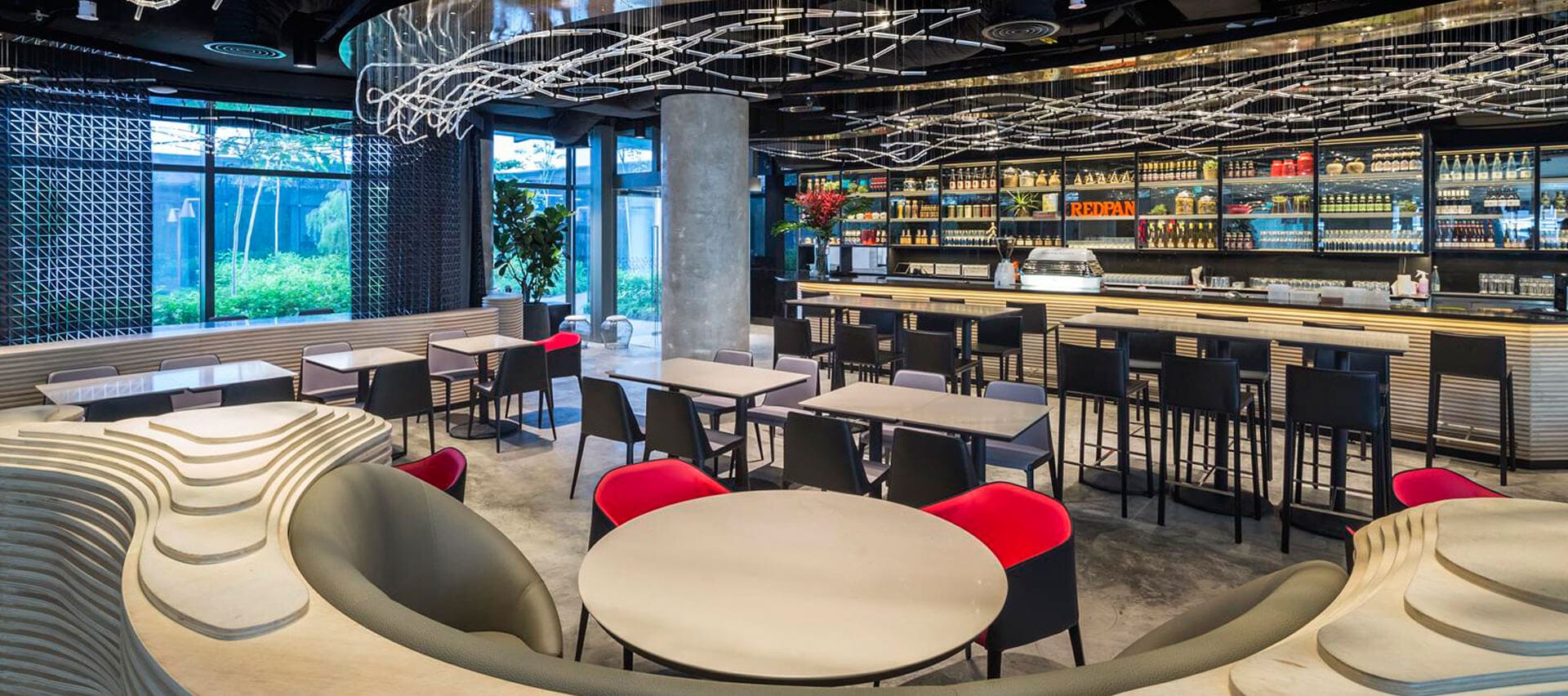 redpan
At redpan, design and food go hand in hand in creating a unique and wholly Singaporean dining experience. redpan's inventive takes on modern Western dishes revolve around highlighting local ingredients and flavours, as evident in dishes like Char Siew Chilli Fries and Bak Chor Foie Gras Pasta. The bistro's stunning interior designed by founder DP Architects (the team behind the iconic Esplanade) features one-of-a-kind furniture and gorgeous sculptured surfaces. 
redpan, 6 Raffles Boulevard, #02-03/04 Marina Square, Singapore 039594, 6255 5850.
---