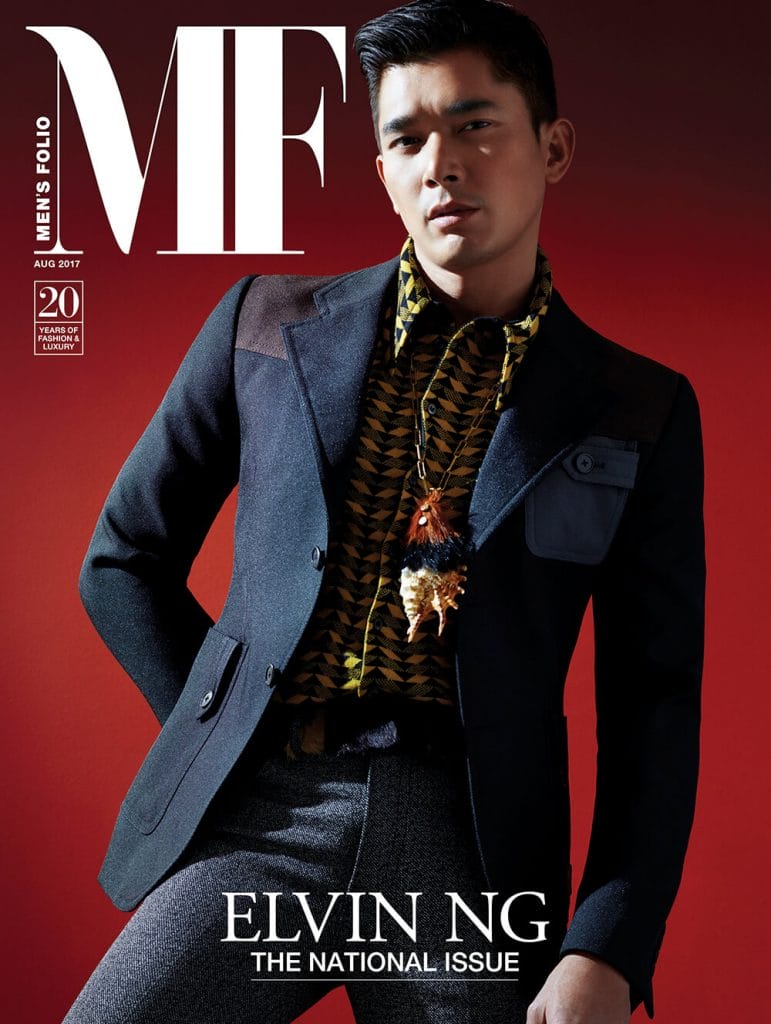 As the nation is soon to celebrate its 52nd birthday, the Men's Folio team has spent the last two gearing up for The National Issue: shooting stunning visuals featuring fetching all-red ensembles as well as fragrance bottles, conceptualising the inspired Ties That Bind watch spread, and executing a fashion special that sees haute looks in the heartlands. Fronting the cover is another veritable Singapore icon: this year's All-Time Favourite Artiste award winner Elvin Ng, donning Prada's latest.
"One of our most popular and decorated local actors, Elvin has grown with Men's Folio over his more than decade-long television career, and was a very natural choice for The National Issue," says Editor Ian Lee.
Ahead of Men's Folio's 20th anniversary festivities coming in October, the August issue also marks the start of the style bible's fall/winter 2017 coverage. In this month's Trending section, read up on how Singapore will be one city where you can find K-Pop icon Tae Yang's hotly anticipated tie-up with Fendi, and the only place in South East Asia to carry Prada's much talked-about first jewellery collection, Prada Talisman. Art fanatics can look to the Lifestyle section, which features a story on exclusive Yayoi Kusama accessories that are available at The National Gallery Singapore.
Other than indulging in reliable retail therapy, Men's Folio readers can also get in on all the SG52 excitement by catching some of the films that the magazine has spotlighted this month – Dick Lee and Benjamin Kheng's local production Wonder Boy, as well as the hotly anticipated Dries Van Noten documentary that will headline A Design Film Festival Singapore 2017.
---