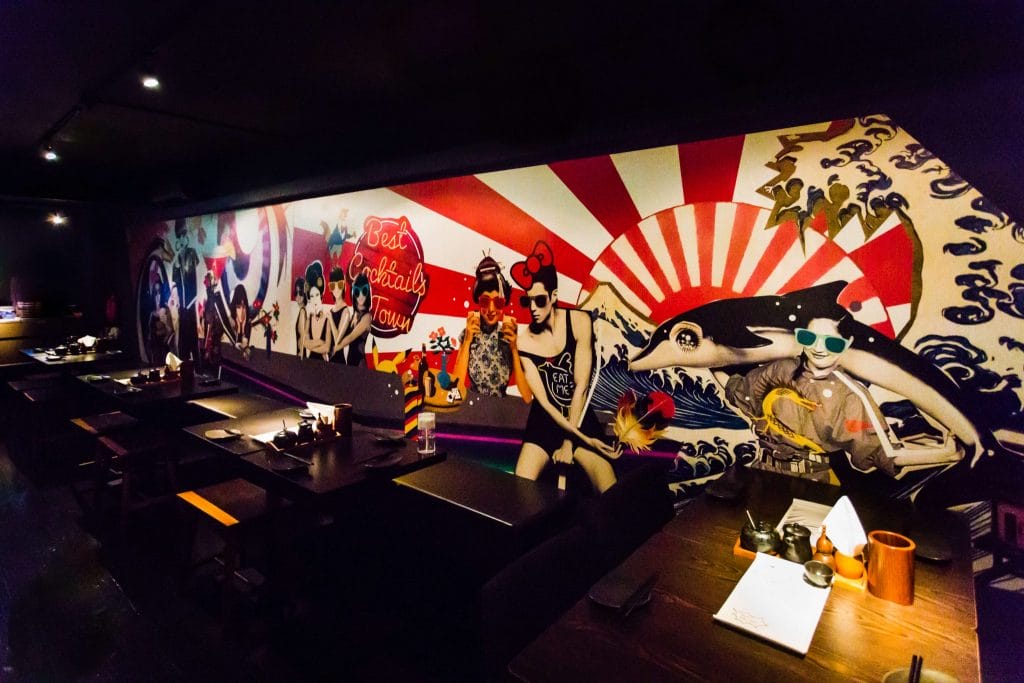 As an aficiando of culture and the nightlife scene, perpetually looking for new places to wine and dine might pose a challenge, especially if you're  based locally. But fret not! The countless hours spent club-hunting and pub-hopping in search of the ideal off-duty ambient haunt can be put to a halt. On 13 July, the blooming heart of Chinatown, Bukit Pasoh Road, saw an exciting addition to it's night-life scene. Opening its doors along the neighbouring shophouses for the first time is a new-age, three-storey Yakitori bar: Chikin
Kawaii from ground to third floor, Chikin's heavily instagrammable interior is a bespoke playground for adults. Customers are greeted by a wave of nostalgia in the form of familiar Japanese plushies, like Kaws and Doraemon, adorned on windows and bar tops. Stepping into Chikin will never feel like a dull moment with its neon pop-art lighting accompanying elements of 80s tongue-in-cheek collage artworks and wall-to-ceiling murals decorating the hallways and placed above leather sofa seats amongst diners. The bar's sophisticated intimate setting adds a jab of whimsicality and fun — a light-hearted atmosphere for spending quality time in groups or pairs.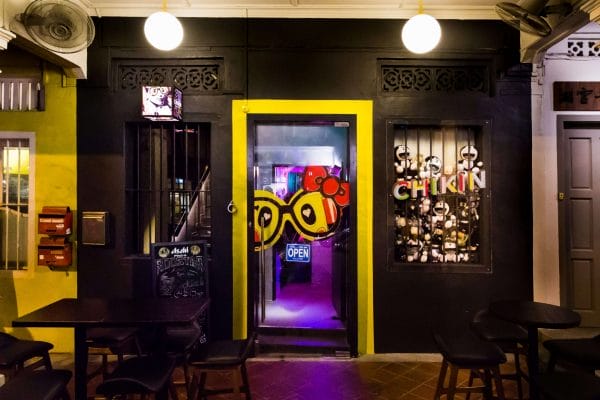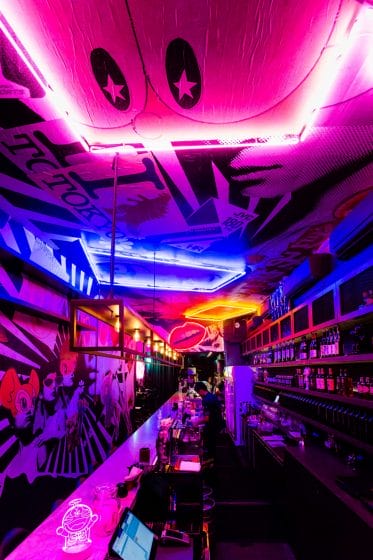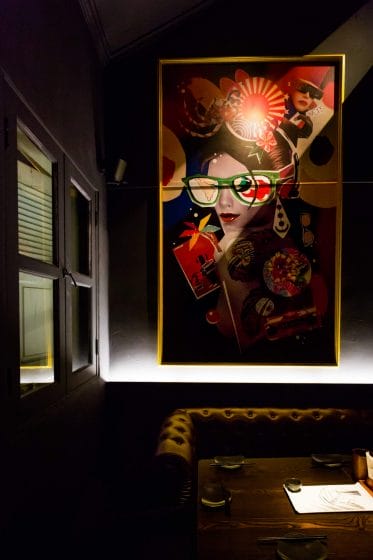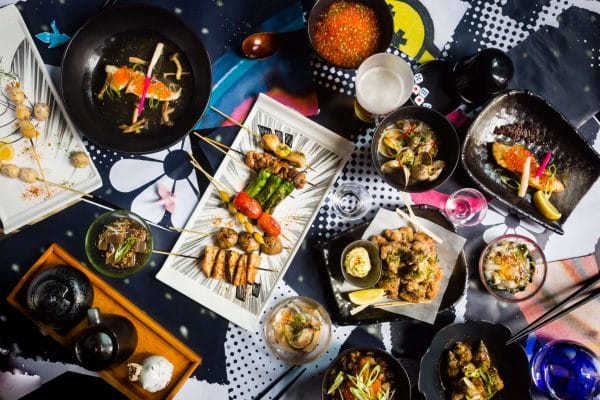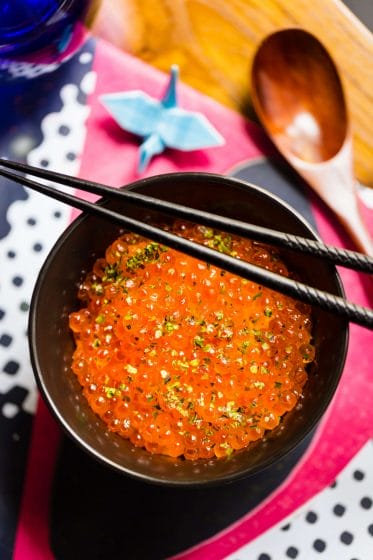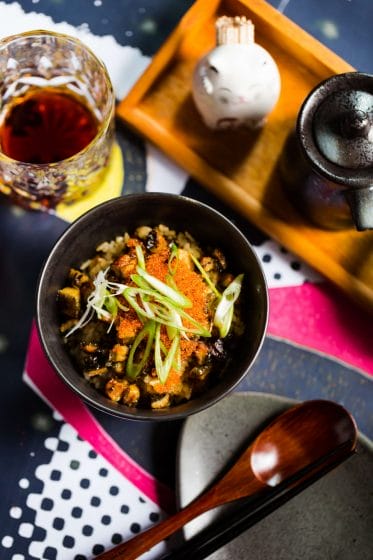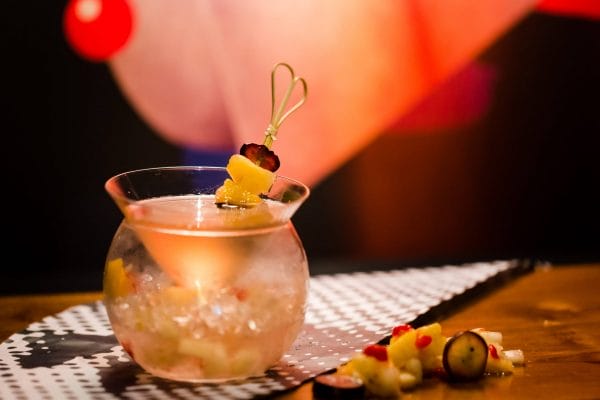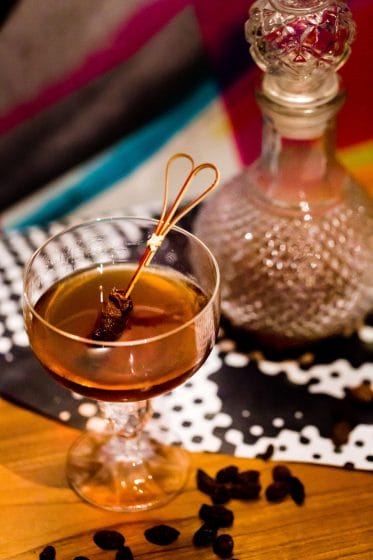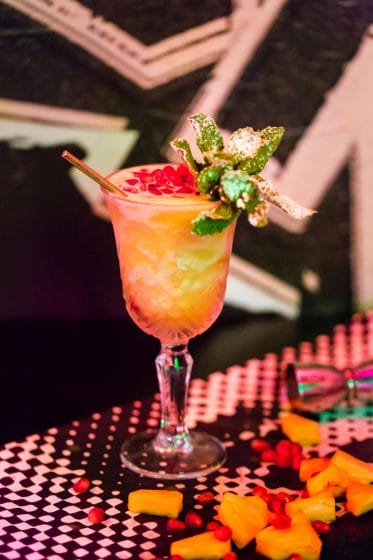 A highlight of the menu is its affordability. Priced from $3 per skewer, Chikin serves up to 13 types of delectable chicken skewers and small plates: thigh, wing, tail, neck –  you name it, they have it. Grilled to a smoky perfection over Binchotan (a highly regarded charcoal commonly used in Japanese cuisine), consumers can opt for an "Original" or "Ma-La" marinate – infusing an authentic taste of traditional Szechuan Shao Kao (street barbeque) into modern cooking. They even serve a five-level Szechuan Bloody Mary cocktail challenge!
For those in want of a hearty option, we recommend kick-starting the night with Chikin's must-try Simple Burdock Chips to share ($9), followed by a classic bowl of Unagi Garlic Fried Rice with Fish Roe or Roasted Cauliflower & Melted Cheese – both priced at $12 nett.
Chikin has nailed its dinner offerings and value-for-money cocktails as well. Developed by award-winning bartender Sam Wong, Chikin's drinks menu boasts a vibrant range of up to 20 different cocktails, with 15 of them being their signature bespoke infusions, all priced at $15 nett. To balance up a savoury night, we recommend the Dozo Mango, a light sake and gin infusion concocted with fresh mangoes and pineapples for a refreshing, tropical hit. For more fruity and botanical flavours, we advise sippin' on two of the bar's best novel tipples – Sumoki Raison and Sake Sangria. For those who prefer the classic Japanese flavours, bartenders serve up on-the-spot mojitos to accompany an immersive night of Yakitori dining. 
Chikin, 6 Bukit Pasoh Road, Singapore 089820.
---