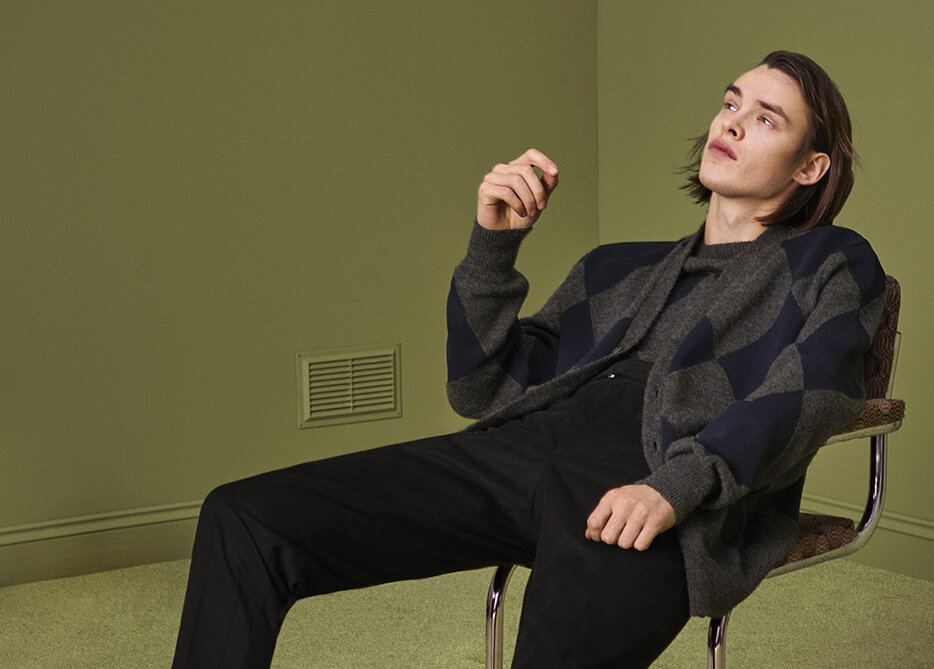 While the preceding collection had drawn influences from a mishmash of subcultures across different eras, Stella McCartney looked a little closer to home for Fall/Winter 2017 and focused her attention on the fine art of British tailoring.
The collection—the second from the brand's menswear line—showcases McCartney's flair for Savile Row techniques in the form of impeccably sculpted shirts and high-waisted trousers, while her English heritage shines through the fabrics of the soft wool sweaters and tartan coats.
But it's not an entirely traditional affair. McCartney kept things fresh with layers of relaxed, sporty silhouettes like oversized parkas and recycled nylon puffas. Embroidered hybrid animals and playful graphic prints declaring "No Smile No Service" inject a dose of British humour to the collection, giving it the effortlessly cool factor that has long been the brand's signature.
To accompany the collection, Stella McCartney has released a mysterious short film directed by Sean Ellis that exudes some serious Twin Peaks vibes. The film, which stars Irish actor Cillian Murphy, features a haunting score composed by the designer's father, Paul McCartney. Check it out below. 
---