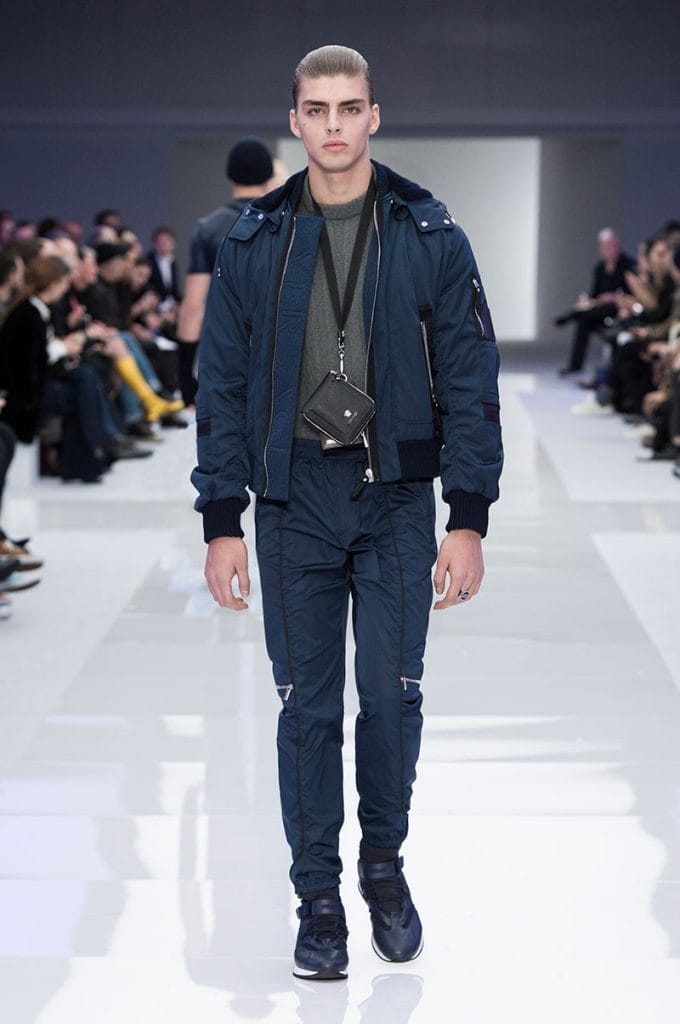 Today we examine sports luxe, the "trend" that never goes away. Despite the obvious links with athleticism, most have come to think of sports luxe as their new contemporary look. It sticks around again, but what defines it for Fall/Winter '16? 
Versace 
Versace goes way, way beyond the track and the pool – into space. And we don't see why not. After all, flexibility, lightness and comfort are bound to come to mind when you consider a space suit. The way we see it, bomber jackets with metallic accents and functional zipper pockets, fitted navy track pants, and hybrid sneakers that meld straps and laces are pieces for now and the future. 
Puma
Sneakers are a huge part of the sports luxe look, and no one said they have to be black and white. Quite on the contrary, a funky pair – like Puma's duplex olympics – make your look all the more cooler and unexpected.   
3.1 Philip Lim
Then there's the designer that truly breathes the concept of sports luxe – so naturally, the looks he's putting out are worth their weight in gold. This season, he's giving us wool track pants, embroidered and quilted bombers, mesh field jackets and zipped flight suits – all with good ol' NY baseball caps. 
---