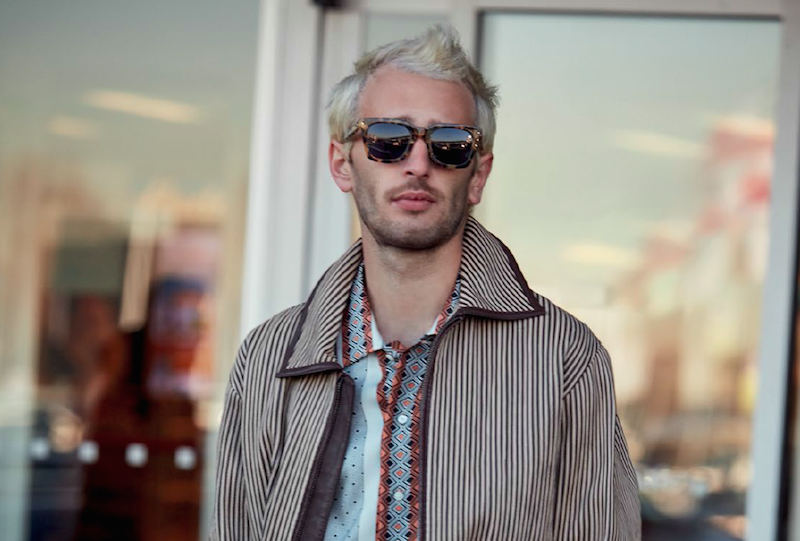 Hopper Penn, actor and son of Sean Penn, is the face of Fendi's Spring/Summer 2017 sunglasses campaign. The rising star speaks exclusively to Men's Folio about the new collection.
What do you think of the new Fendi eyewear collection?
I love the new glasses. They are super cool. The weird thing is that I did not used to see my face with a pair of glasses on. But I feel very confident and cool with all the glasses.
What do your must-have sunglasses look like?
They should be very simple. Best if they're black like the Sun Fun sunglasses. They are classic and feature stitching details on the temples. I love them.
You also had a special photo shoot for the eyewear collection in Milan. How did that go?
When I arrived in Milan, I knew that I would go directly from the airport to the photo set. Then I discovered that we would take photos in my room, at the hotel. I had the opportunity to lie down in bed even before checking in. It was a wonderful way to treat jet lag.
You also got to meet Silvia Venturini Fendi. How was that?
Right after the Fendi Men's Show, I went backstage and I saw her. She is cool and creative, and everything she does is captivating.
Cinema or fashion?
I would say both. Acting is my passion now, even if I was very shy in the beginning. I also really like fashion, it fascinates me. It is a very different universe. I did not know anything about it when I was younger. After getting in touch with it, I fell in love with the fashion world.
Check out Hopper Penn in Fendi's promotional video for its Spring/Summer eyewear collection.
---