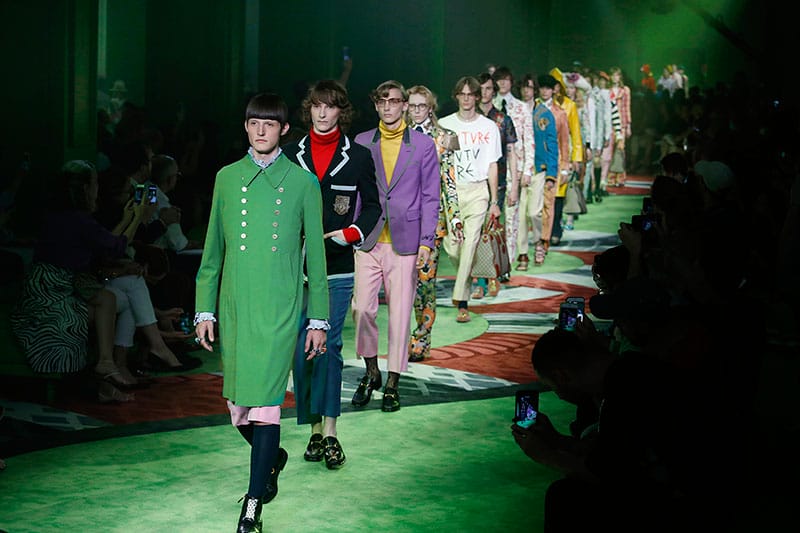 We're fresh off the busiest time of the year again – the weeks where fashion professionals gather and clock in to view (and harshly critique!) the latest runway trends. But here at Men's Folio, we've curated eight of our fave collections (in a two part series) and our top three looks from each. 
Moncler Gamme Bleu
Hands down, Thom Browne has got to be the trendiest designer for any gentleman right now, thanks to his knack for unexpected proportions and fits. Here, he's sharply divided the collection into three capsules: there's the classic-but-cool khaki series, fresh checked greens and deep forest shades. Better still, he drew inspiration from the boy scout uniform, so you'll find a whimsical tinge, and the revival of shorts and capes (yes!) for guys. 
Emporio Armani 
The idea of identity was the main starting point for this collection, and yes, there are some key visual elements that represent individualism in the collection. Case in point: a blown-up fingerprint was used across various numbers. Minimal pieces and classic silhouettes were also used to anchor the collection – making pieces here good for keeps. 
Gucci

Want to experience a magical journey and relive all your favorite childhood fantasies, like "Alice In Wonderland" or "Peter Pan"? We're in! Just follow Gucci's newest collection that's chock full of these kaleidoscopic wonders. Keep your eyes peeled and you'll spot subtle cartoon elements like Donald Duck and even traditional Chinese mystical creatures. 
Salvatore Ferragamo 
It's a painter's world, says Salvatore Ferragamo. The brand's latest collection was inspired by Russian painter Nicolas de Staël. Expect abstract painterly splashes, trench coats with high-waisted belts (like what a painter would wear), and pants with XL pockets. 
---