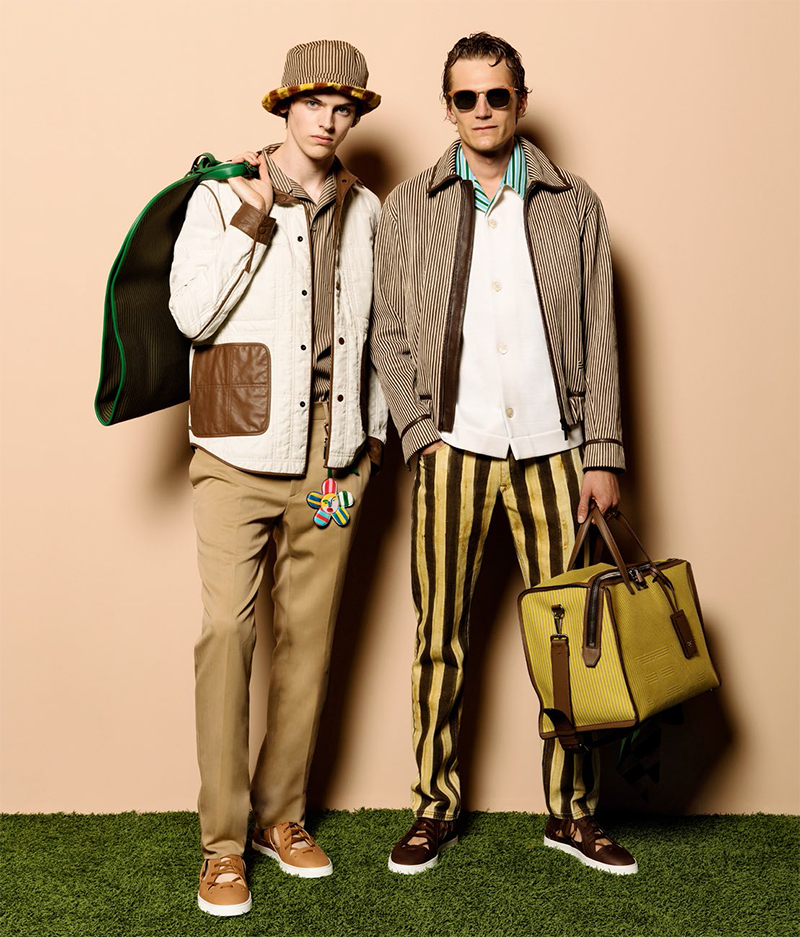 So serious was Silvia Venturini Fendi about creating a collection about "fun and sun", that she had 52 easy, breezy looks — replete with beach robes, striped tees, terry cloth shorts, cut-out sneakers, and pool slides — against the backdrop of summery green grass and a seemingly endless pool of azure water.
Which men inspired this collection?
I was very much inspired by people who have been breaking rules and the conventional way of dressing, like Pablo Picasso and Salvador Dalí — artists who have been dressing themselves with very personal clothes.
What kinds of materials were used?
The collection is made up of simple clothes, with very light and fluid fabrics to give an attitude of ease. The fluid, washed silks and viscose are used to stress the concept of freedom.
Tell us more about the new take on Fendi's classic Pequin stripes.
[Because of the artists that inspired the collection,] I called an artist to work on our iconic stripe, the Pequin, which was very popular in the 1980s and 1990s, and used it in our travel line. We did a beautiful watercolour version of the stripe.
---