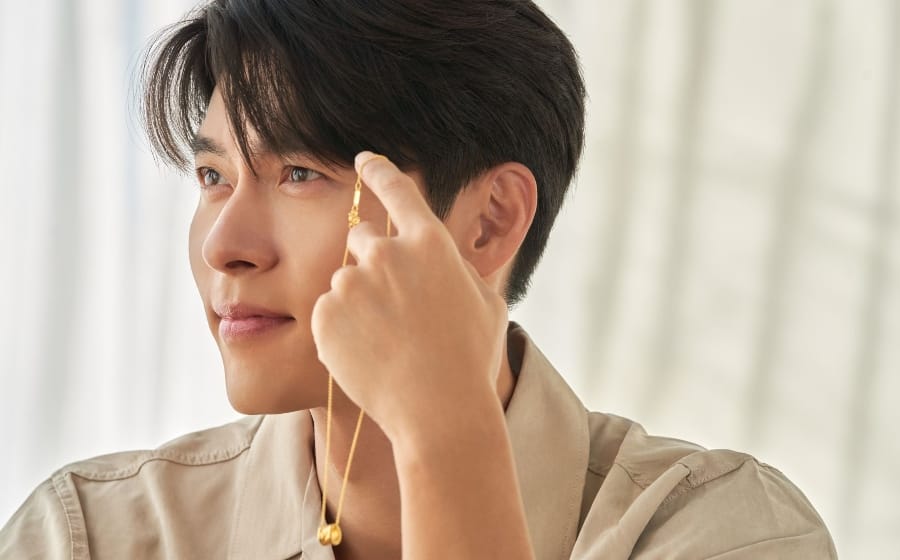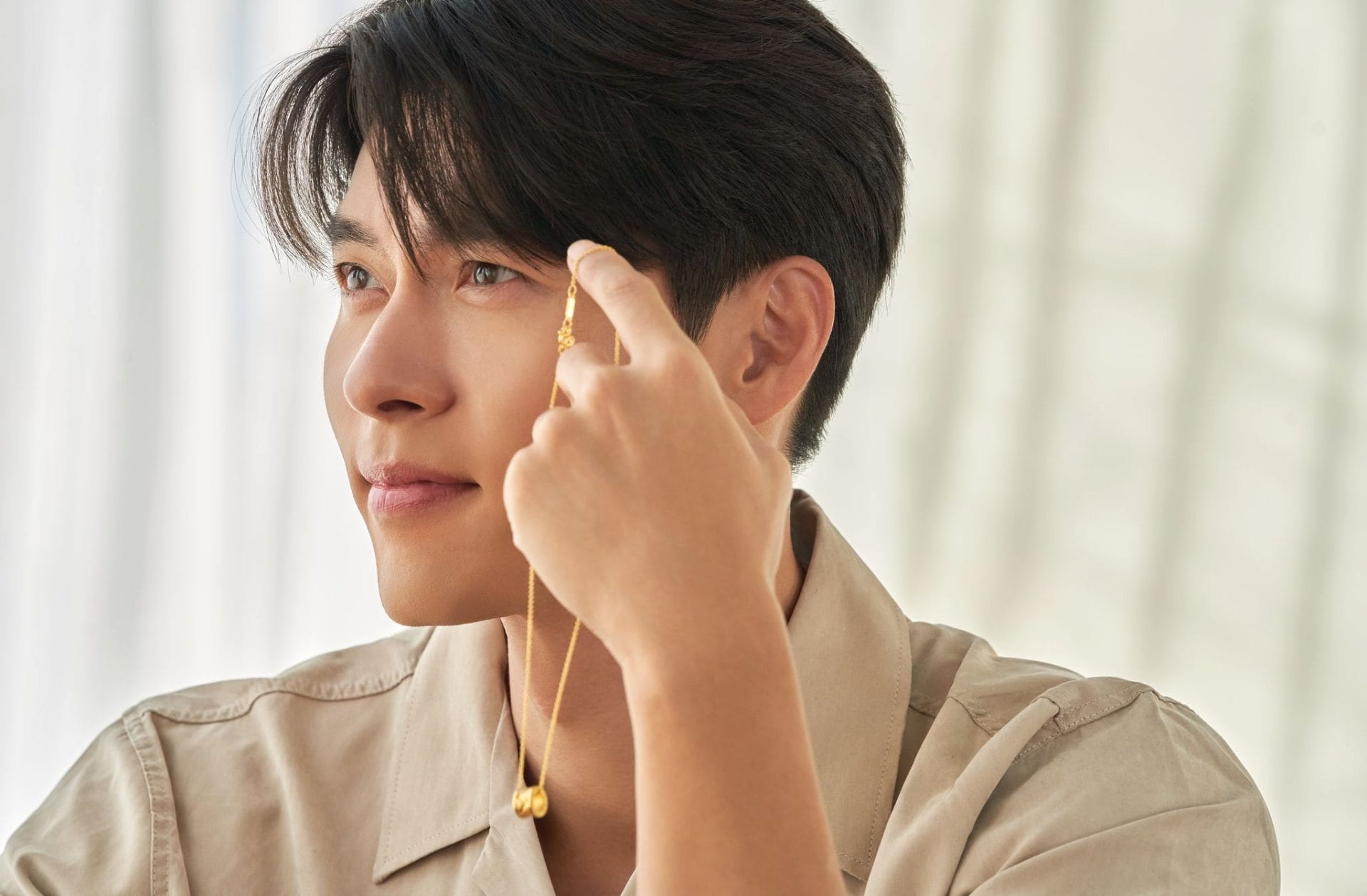 First unbelievable fact: Hyun Bin turns 39 this month (his birthday is on 25 September) which proves that he is built different. Apparently, he really likes to use sheet masks. Second unbelievable fact: he has proven that a celebrity meets jewellery collaboration can look great. His Chow Tai Fook collection, titled "Hyun Bin 925" celebrates his birthday, his motto "That's Life" and the specific date that his mother birthed one of Korea's most celebrated actor, "9.25".
While the collection to celebrate Hyun Bin's version comes in the classic Chow Tai Fook materials — a blingy pure gold to a delicate rose gold with a smattering icing of diamonds — the hype is in the "HB", Hyun Bin's initials that feature on some pieces. #Goodvibes and #NoStress, some of them also come with his signature and motto "That's Life".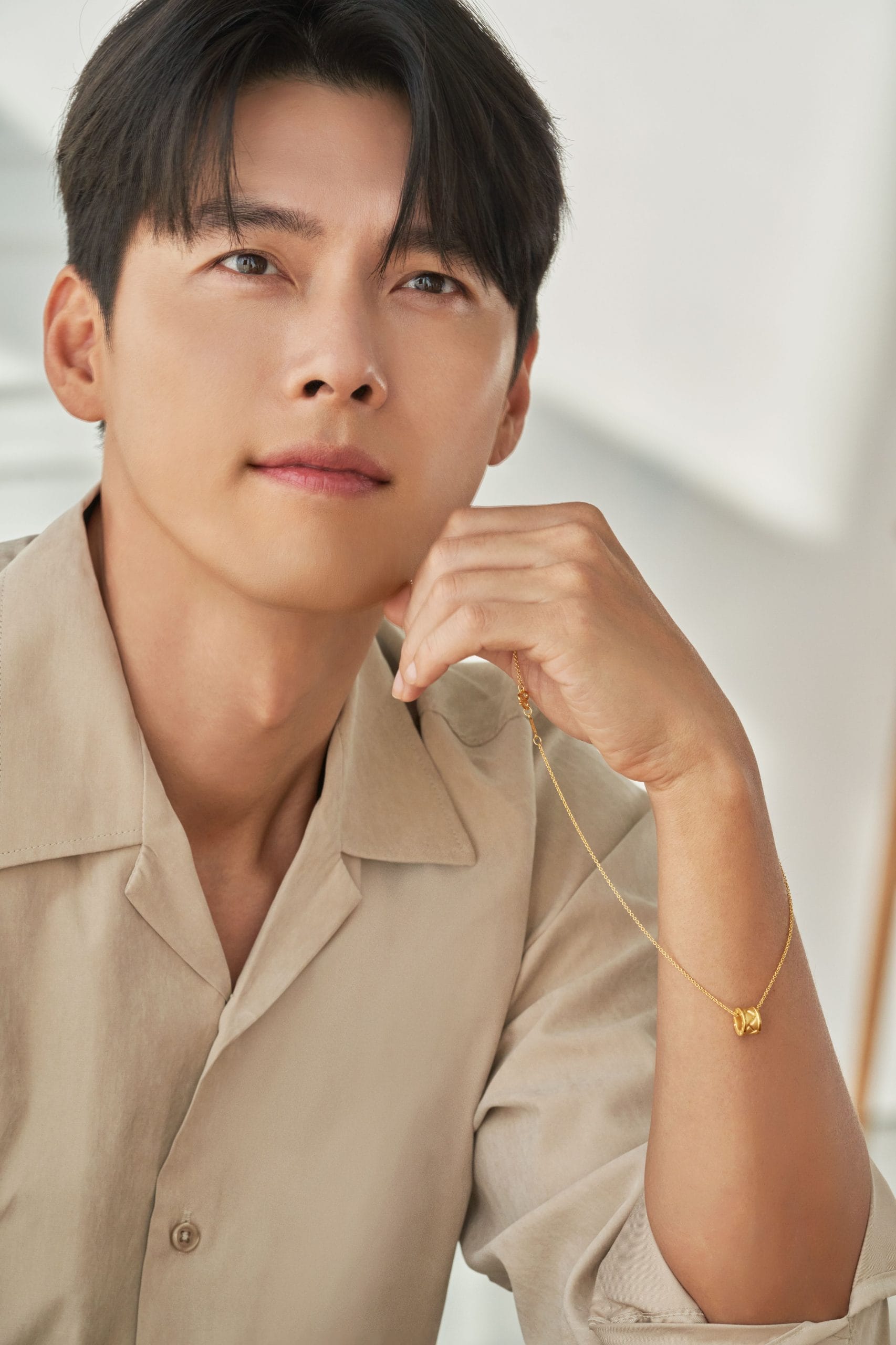 While the range includes necklaces, rings, earrings, bracelets and pendants set, the main theme is origami, something Hyun Bin compares to living life itself. Or as the release calls it, "the actor believes that there are countless ways to experience life and shape our identity as we explore the surprises along the journey."
The Hyun Bin birthday jewellery collection — or more specifically, "Hyun Bin 925" — has now dropped on the brand's LazMall page but if you have the appetite for one specific piece of bling, Bin has created a piece that resembles an infinite circle of life. Or as he puts it, "The future may hold unpredictable obstacles as well as endless hopes."
Once you're done with this story about Hyun Bin's birthday jewellery collection with Chow Tai Fook, click here to catch up with our September 2021 issue. 
---