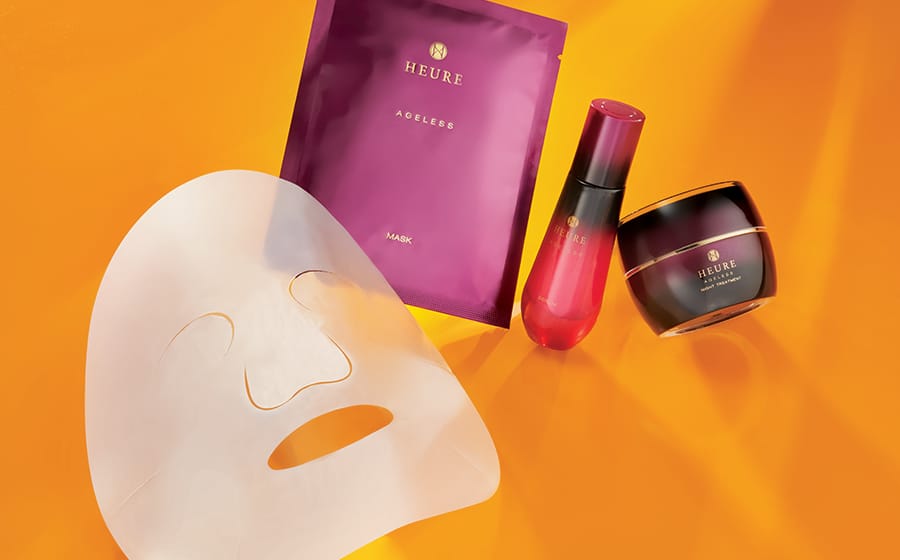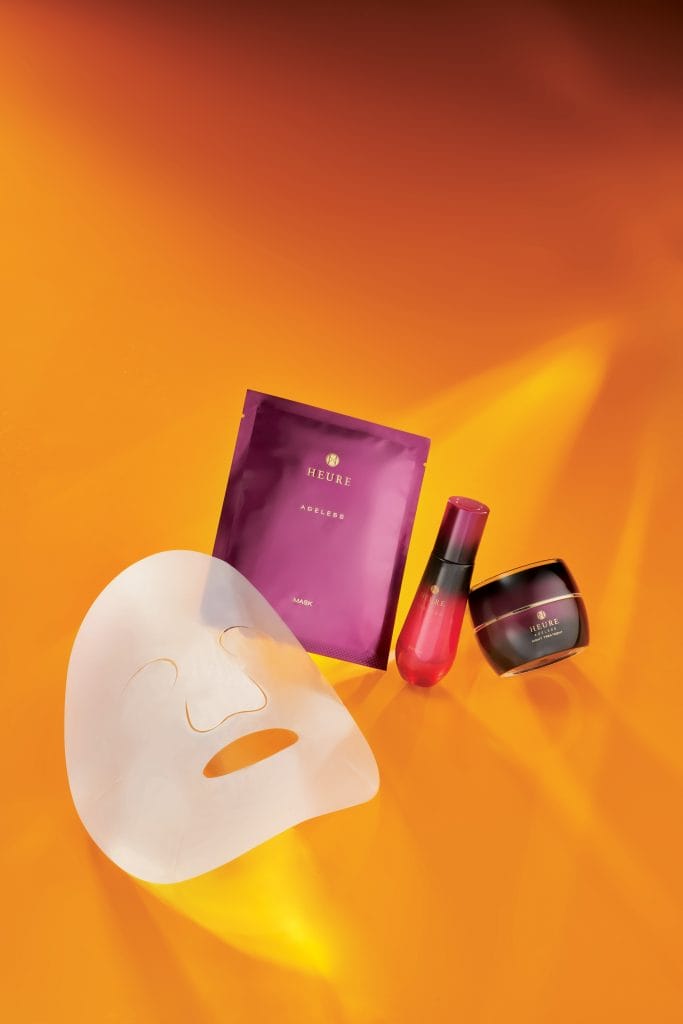 Powered by a first-in-class transdermal delivery system, the best sheet mask — the HEURE Ageless Facial Treatment Mask —  does what others do but even better — tightening, hydration and skin brightening for up to 24 hours.
My skin is dry and sensitive, the 70 million nerve endings under it reacting negatively to the merest of stimuli. It prickles with temperature changes, itches if it does not like something and even some varieties of alcohol can trigger it (champagne only, please). What I have realised after several slips and spills over the years is that it needs just one thing — to be soothed and calmed.
HEURE figured out one solution for people with skin like mine or (the other) five of our Grooming Award judges. It was not enough for the brand's products to have a potent formula (each ingredient used is clinically proven to be effective) and neither was it enough that it was a simple set of six that was pleasurable to use. How it specifically worked was important — it had to penetrate efficiently.
This whole process took the brand a decade to finesse and it is called SPHRTM (an abbreviation for sphere), one where the ingredients are contained in minuscule capsules that have the potential to penetrate the epidermis and go straight to work on the upper dermis for up to 24 hours. Sure, it sounds a tad bordering on science fiction but one needs to bear in mind how most products work — some contain larger compounds that sit on the skin's surface. If a product really does penetrate, it usually contains solvents with the potential to disrupt the skin barrier.
View this post on Instagram

Interestingly, dermatologists had the same sentiments about sensitive skin in my years of interviewing them — less was not more and in fact, important for healthier skin. The beauty of keeping one's skincare routine simple was that in turn, his skin becomes more tolerant. Each of the three HEURE products I tested did exactly what I required from it — soothing and calming regardless of my skin's situation. It soothed a flare-up from a non-invasive laser treatment as efficiently as it quickly smoothened out dryness while plumping up fine lines and wrinkles. Did it make me more willing to turn on the camera during meetings over Zoom? Of course it did.
Adding the #holygrail of the range — the HEURE Ageless serum — did not require any guesswork or fear. Its formulation containing a trio of peptides with hyaluronic acid, Vitamin C and E meant that I was not putting on anything potentially sensitising or rash inducing — all I had to figure out was how to ration this lightweight serum till the last drop. Even the incorporation of the Ageless Night Treatment was simple. Its inclusion of retinol at the optimum percentage working overnight to intensely reverse all the damage I have put it through while softening my skin and plumping it up: a feat I also noticed when used on my hands.
—
View this post on Instagram

Now, on to the award-winning HEURE Ageless Facial Treatment Mask or specifically, a bio-cellulose sheet mask. It did not just turn my Netflix binge into a full-on spa retreat experience (it adhered firmly to my face even when my mom roused me to be a "filial child and help clean the house") but it also did what other flimsy ones could not — cocooning my face in a veil of hydration. Partly because it had the aforementioned SPHRTM technology and on the other hand, because it contained 25ml of a soothing serum that my skin drank thirstily, like a frat boy on the first day of summer.
While I could not force one to overhaul his skincare routine to use just HEURE's products (but he actually can), I would like him to think of any of the brand's additions as the simplest way to improve what he is already working on. In my case, it smoothened out dry patches as quickly as it did with facial redness, plumped up my skin particularly around the cheek areas and made me look like I achieved the many-a-millennial- desired eight hours of sleep. It even rebalanced it to evenness in tone and that is a 10-minute stellar solution everyone can get behind — all six judges think so too.
The HEURE Ageless Serum is priced at $190, the Ageless Night Treatment and $190 and the Ageless Facial Treatment Mask at $160 for a box of five sheets: all three products can be purchased on heurebeauty.com.
Photography Daryl Tan
Art Direction Izwan Abdullah
This story about the HEURE Ageless Facial Treatment Mask first appeared in our June/July 2021 issue! For the other Grooming Awards 2021 specials, click here. 
---