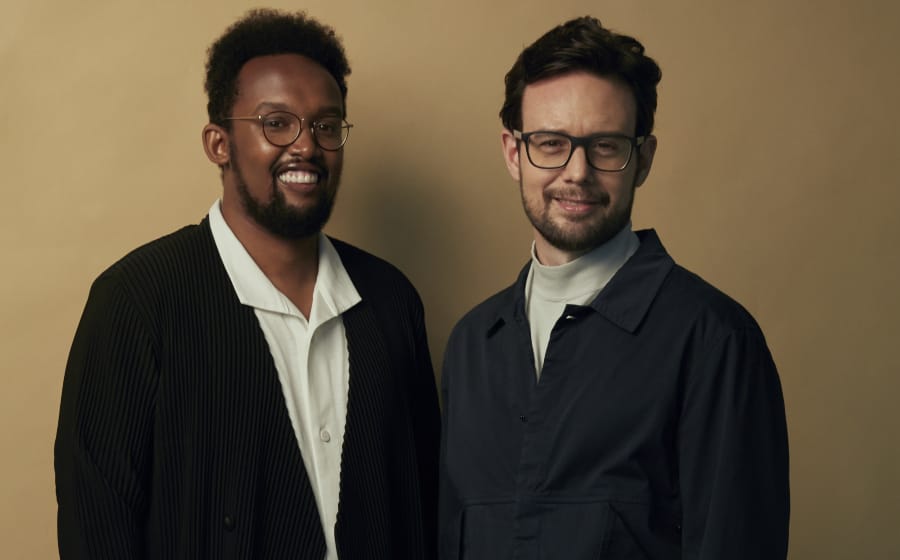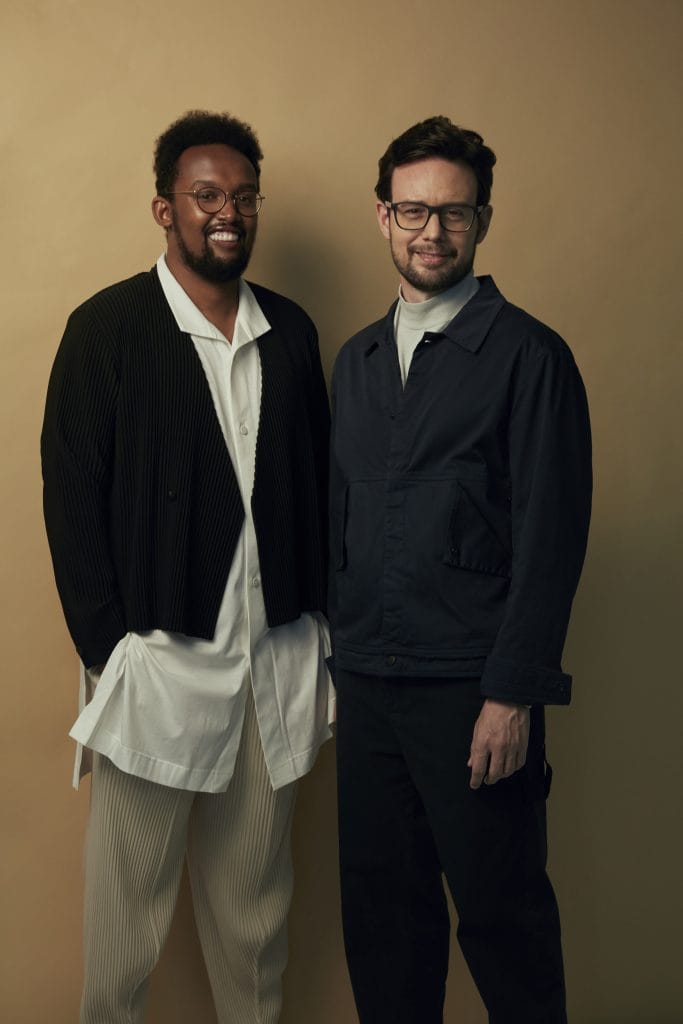 Two is better than one and a happy smile can be achieved with a twin set of healthy chompers — just ask Bassam Abdel-Rahman and Marc Torras Larson, the senior vice president of marketing and managing director for Zenyum.
—
Hello Marc and Bassam, how was it like going from doing global brands of technology and transport to helping people achieve better, happier smiles? Was there a specific reason both of you joined Zenyum?
Marc: "The Smile Cosmetics" industry that we are building is fascinating as it mixes health with technology and beauty. I was instantly attracted to the company but what made the difference was the intention of the founders and how they lived their values. For instance, both founders seemed to think I was a great candidate but they insisted that my team members would be the key decision makers. I was grilled by my team (and they did for three hours post-flight from Barcelona to Singapore). It meant that we are going to make Asia smile more while living our values — something I had not felt in the previous tech companies I worked for.
Bass: The way I see it, we are still working on a global brand at Zenyum. For 15 years I have had the privilege of working with some of the world's biggest brands while enjoying the impact and power they had on shaping popular culture. The real joy for me now comes from putting in the work to build a new, purposeful and long-lasting brand from day zero. We're Asia's biggest beauty brand in the making.
—
View this post on Instagram

What have you particularly noticed about Singaporeans' take on oral care standards?
Marc: The standards in Singapore are really high. Singapore has a great network of dentists and clinics, and the customers here are savvy and aware of all their options. We believe we have become market leaders as customers weigh the options that are available and often choose dental treatments carried out by professionals who never compromise on quality.
Bass: It's fun to see young professionals starting their careers and making their own purchase decisions because they are bored of buying the same old oral care brands their parents used to buy for them. They want new and more exciting brands that represent them and that has been great for the success of ZenyumSonic. People are paying more attention to their health, wellness and beauty — your smile should be no different.
—
View this post on Instagram

How important is a smile in your opinion?
Bass: Everyone wants a straight and full smile but many think it's too much of a hassle — too painful or too expensive. Before Zenyum, people had thought about bypassing the dentist which comes with a long list of dangers, or they would go with American brands which are unaffordable for some. The result is, many people just smile less. That tradeoff should never need to happen. We collaborated closely with local expert dentists to evolve the process to build Zenyum Invisible Braces using technology to make the process easier, more accessible, and more affordable without compromising on safety.
Marc: Let me say something corny but nonetheless true — our smile is the door to our souls. It is a constant reflection of how we feel and the way we express emotions. Smiling connects us to others and thus that confidence when you smile opens a world of options for you. We are making it exciting in three ways. Firstly, by offering customers quality dental service with x-rays (which is critical for any orthodontic treatment) and engaging face- to-face with a local certified dentist. Secondly, we focus on what customers want which are ease of use and control. We offer this through our app and customer care team (no email inboxes, you interact with the same person). Finally — and most importantly — we exude optimism and that connects with our customers.
—
View this post on Instagram

What makes Zenyum so great is the diversity in casting — was this something that the both of you have always advocated for?
Bass: Diversity is something that is both personal to us as leaders and at the heart of how we are building Zenyum. We're extremely proud to be working with 200+ staff from more than 20 different nationalities while building a space where everyone feels accepted for who they truly are. However, to us, diversity is not about the flag you fly, your race or creed. It is also about the way you think. We purposely bring together people from different walks of life and complementary skills to collaborate, cover each other's blind spots and make the whole team stronger together.
—
View this post on Instagram

What about the Zenyumsonic toothbrush, what were some design considerations?
Bass: It's all thanks to our design team. Our design principles are consistent in everything we do — simplicity, effectiveness and empathy. Empathy is a vital pillar of everything we create because we put the customers' needs and problems at the centre of the design process and start creating from there.
—
View this post on Instagram

How about the Zenyumbright gel then? How does it compare to other whitening strips?
Marc: This is a different ball game. The Zenyum Bright Gel works in conjunction with a customised aligner tray that offers a dental level treatment while at home. We are talking apples versus oranges and in this case, Zenyum offers amazing and tasty oranges.
—
View this post on Instagram

What is fascinating about the Zenyum Invisible Braces is the technology and customer service but the price point is even more interesting — how does Zenyum keep it so affordable?
Marc: That is the secret sauce! This is a very personal view but it is all about priorities. Our priorities are understanding our customers in every local market and putting resources behind it. That is a cost — personalised customer care, a full-fledged app and working with local dentists all increase our costs. However, these are actually investments in the right things. Why? Because customers love it and thus sales are easier which makes our prices better.
—
Lastly, congratulations on raising US$40 million from investors. How are you intending to use that money?
Bass: [Laughs] We wish it was our own money. If it was, we would be on a beach by now. I think there are a lot of misconceptions about being an investor-backed business. We are super excited to have LCatterton (a partner of LVMH) as a new partner on board. Having the world's largest consumer-focused PE firm and all your existing investors believe in you is an amazing feeling. But make no mistake, that money was not given for us to chill. That money will help us launch new products, expand our geographic footprint and start building Asia's next big beauty brand. To the moon!
Marc: To be frank, every dollar should go into making the experience for our customers easy and engaging. We are a growing company but we still have a long way to go. We can never lose the focus of what got us here — customers being happy. It sounds obvious, easy to say, difficult to make happen, but we will eventually.
Photography Cher Him
Art Direction Izwan Abdullah
Styling Manfred Lu
Grooming & Hair Priscelia Wong using Estée Lauder and DunGüd
(On Bass) Zenyum Invisible Braces; HOMME PLISSÉ Issey Miyake Polyester jacket, cotton shirt, polyester pants.
(On Marc) 5 Moncler Craig Green Polyester-blend jacket, polyester-blend pants; Giorgio Armani Wool turtleneck sweater.
This interview with Bassam Abdel-Rahman and Marc Torras Larson of Zenyum first appeared in our August 2021 issue. 
---