Watching a Valentino show is an exercise on practicality. What do men hanker for when getting dressed now? It's something simple. What do they wish to say with what they wear? That they live busy fruitful lives; fashion is an afterthought. What subtle messages are they hiding or concealing within these garments? There's no need for such dull-witted theatrics in the world of Pierpaolo's Piccioli's man.
However, for the Valentino Fall 2021 show, Piccioli thought about what a humble pair of scissors could do to propel his designs into the now; how the sound of this tool in an atelier signifies urgency. But what are we urgent for in today's times? It can be said from the subtle flashes of bare skin on the models that Piccioli might be thinking about sensuality, the touch of human skin that ignites receptors in our brains that triggers endorphin.
—
A little punk (perhaps it can be said that staging a live show is the most punk fashion can get in today's times), a little hedonistic (tease, not divulge) and pleasingly practical (no one can deny the allure of ankle grazing pants), here, our favourite looks from the Valentino Fall 2021 show.
—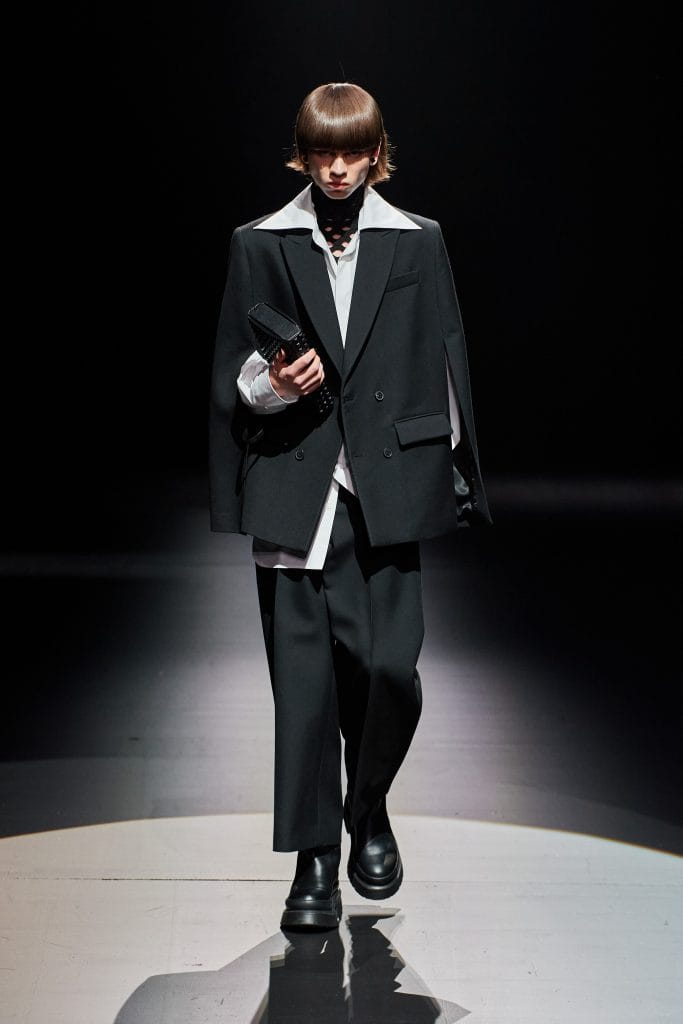 Look 6: The cape blazer makes a return after being a Y2K blogger staple. A subtle flash of the neck is an alluring tease.
—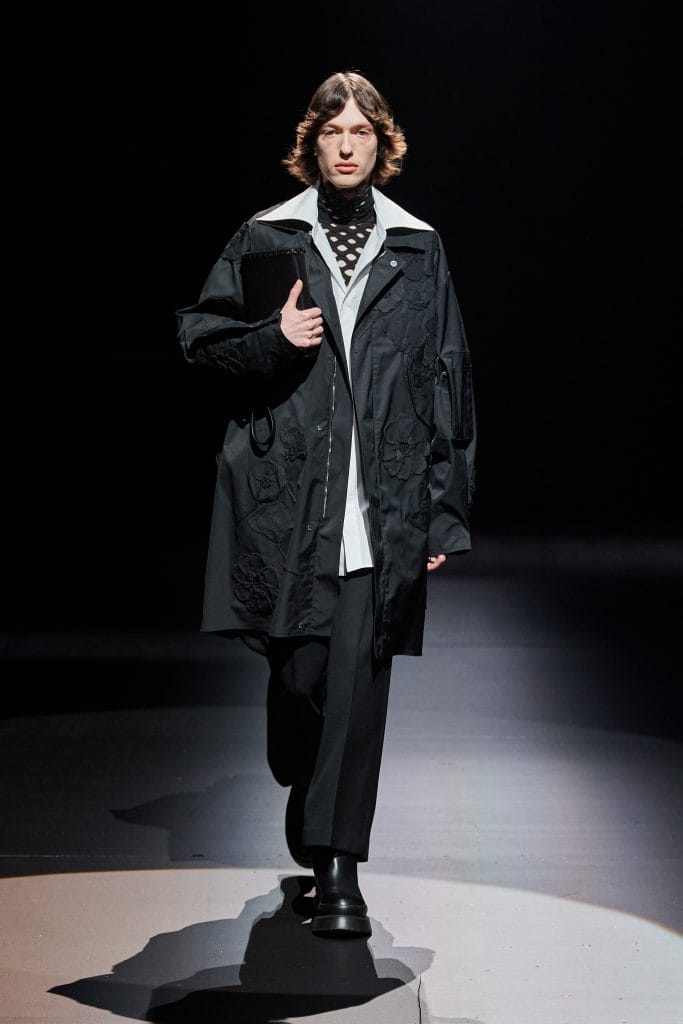 Look 10: At the Valentino Fall 2021 show, heaviness is tempered by a narrow slew of skin. The clutching of a mini portfolio near one's chest signifies going somewhere important; forward moving into the future.
—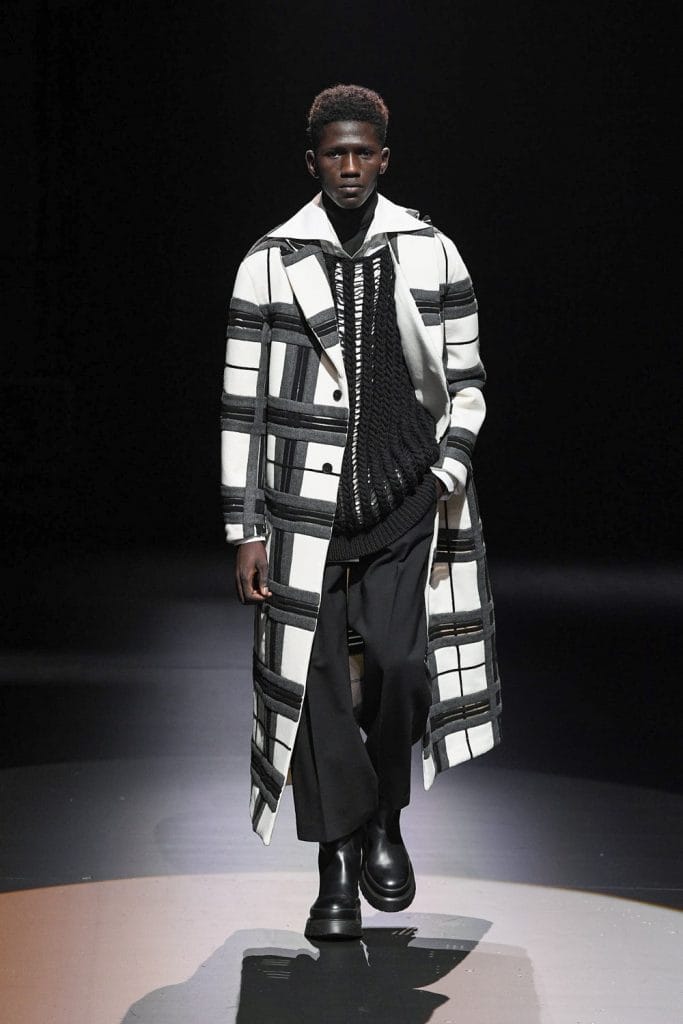 Look 28: Snip snip, a sweater goes. In summer, it's an understated way to show off a hot bod. In Fall, it layers beautifully over a crisp white shirt.
—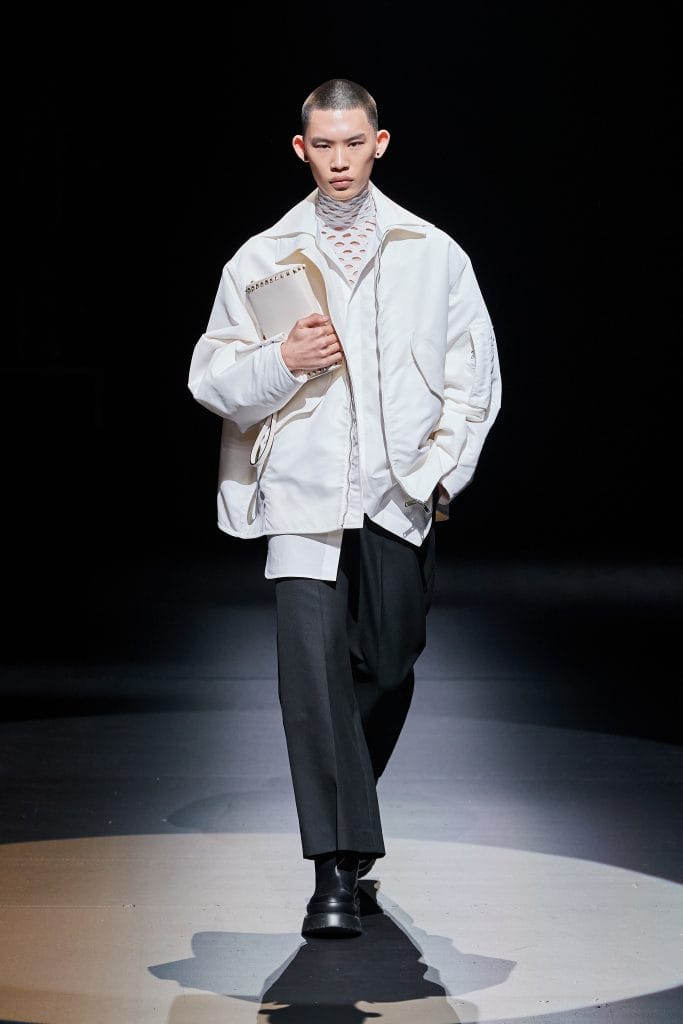 Look 33: Once again, proof of the genius of the Valentino Fall 2021 show. The monastic look of black and white demands a modern twist: exposed skin.
—


Look 34: Not relevant for any time soon, but you can't deny the swaggering appeal of a puffy flight jacket, rendered in a shiny almost-grey shade of black.
—


Look 35: The sensuality of the Valentino Fall 2021 show in its fully glory. A wool coat for tactile comfort, a netted sweater for romanticism and heavy brogues that signifies going anywhere and everywhere.
—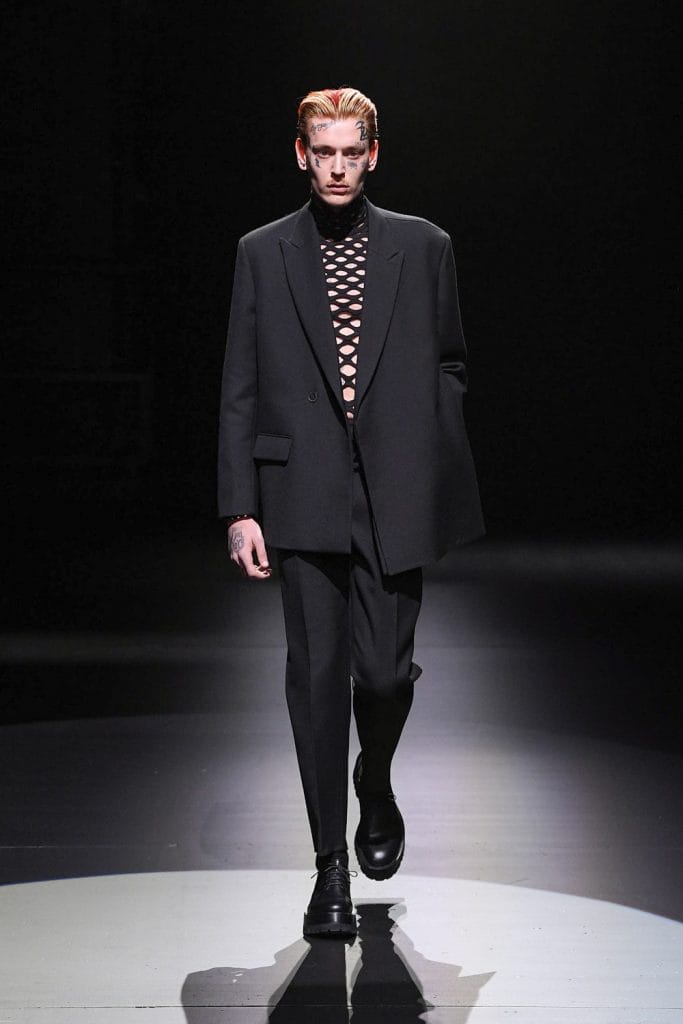 Look 61: We saved the best for last. Piccioli's vision of menswear suiting is both soft and hard: the yin-and-yang of feminine and masculine that a modern man has.
Once you're done reading our review of the Valentino Fall 2021 show, click here to catch up with our March 2021 issue! 
---