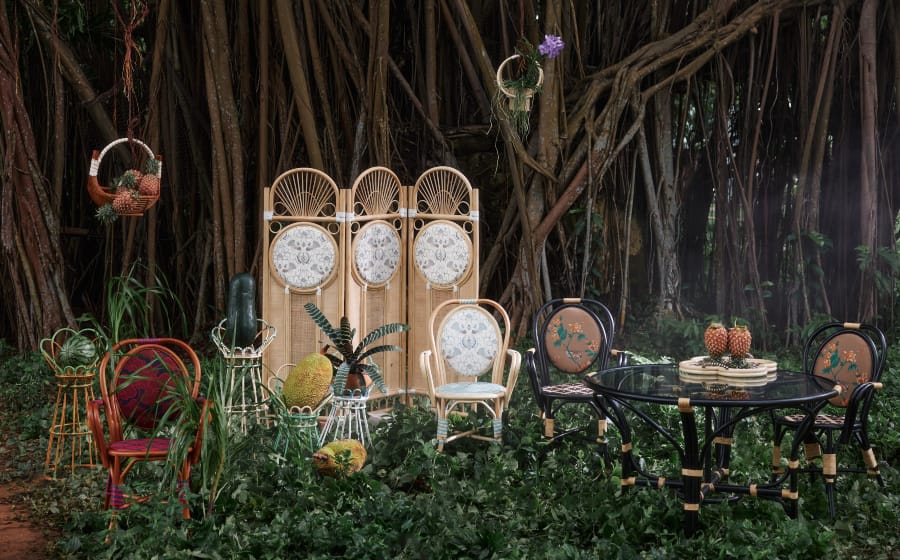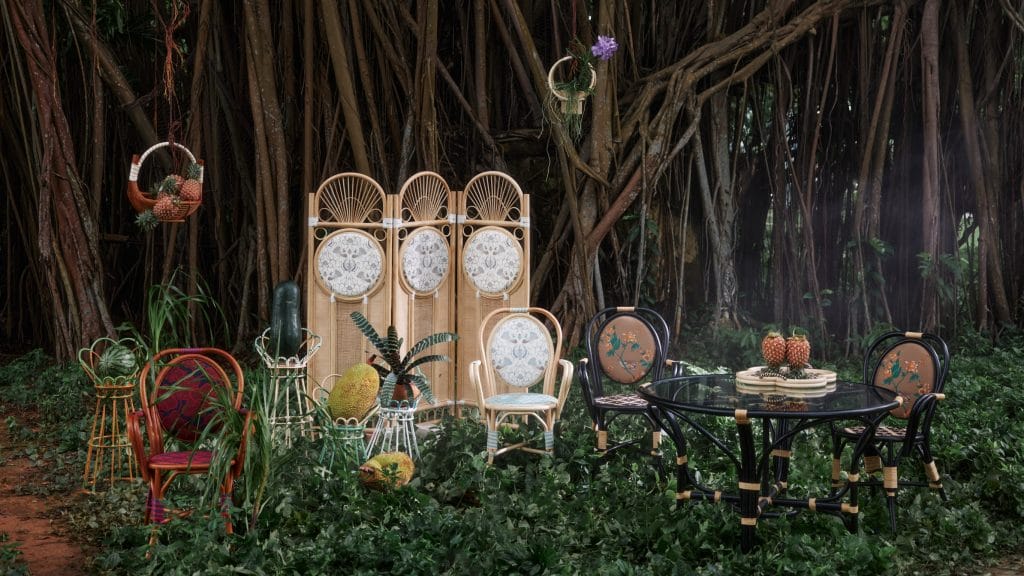 We're not trying to be poetic but furniture really does embody a lot — mechanical engineering, the importance of practicality and of course, the imagination of the person who designed it.
Then again, they're kind of like songs. We're even going to compare John Lennon and Paul McCartney to famous furniture designers like Ray Eames and Jens Risom — all four have pumped out a slew of hits.
But, thank god for modern day great minds who are reshaping (quite literally) how we see furniture.
In this case (or story), it's Priscilla Shunmugam with her Suvarnabumi rattan furniture line.
—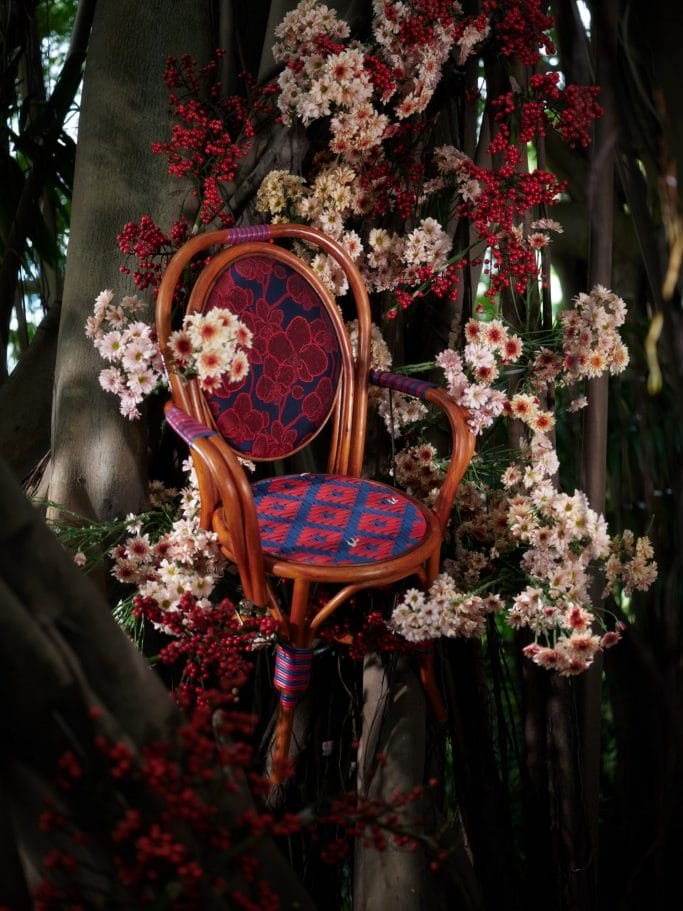 Hi Priscilla, what inspired you to do the Suvarnabumi rattan furniture line? Was it because of the success of the previous range or was it because you felt it was a natural extension of the Ong Shunmugam universe?
Certainly, the success of the Suvarnabumi tableware gave us confidence to expand our homeware line. But I would also put it down to a combination of curiosity and a sense of timing.
Fashion brands with the right DNA can sometimes get restless to explore new territories and I think we fit right in there. I love to create and I am not precious when it comes to categories.
I also sensed that enough years had passed for me to develop the foundations of a design language and as a business we were in a stable position to experiment.
—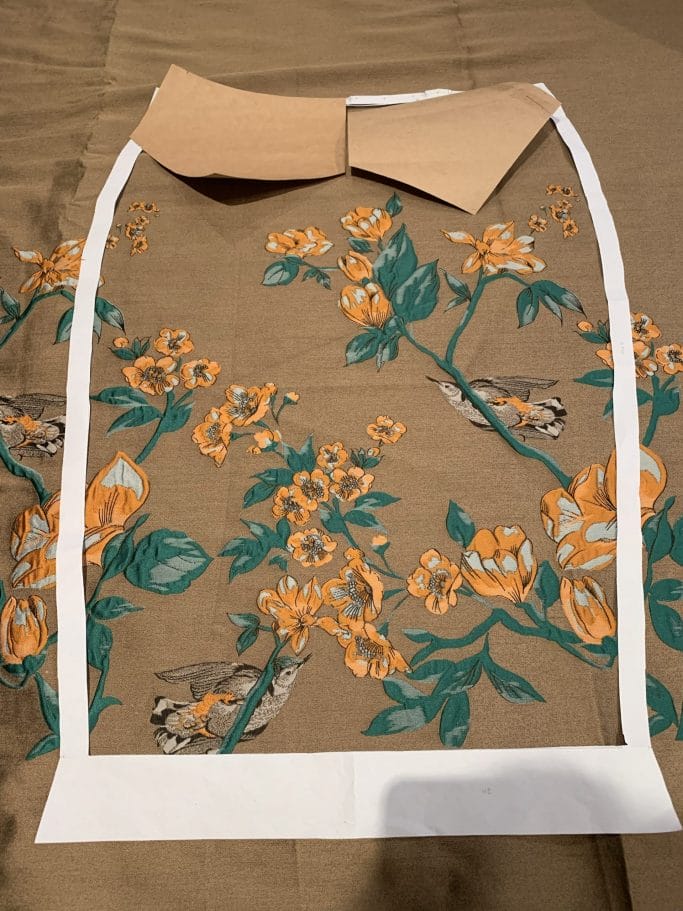 We're interested in the design process of the Suvarnabumi rattan furniture line — can you take us through the start to the finish? Were there perhaps limitations that you did not expect?
I always design from a personal and instinctive place. My lack of design pedigree means that I tend to work with materials that I feel familiar with and confident of.
Having grown up with rattan all around (the sofa set at home, my rocking chair, Dad's recliner — all rattan), I started researching that as a starting point, looking at what rattan was like in the 1980s, then worked backwards and forwards to detect design and product evolution.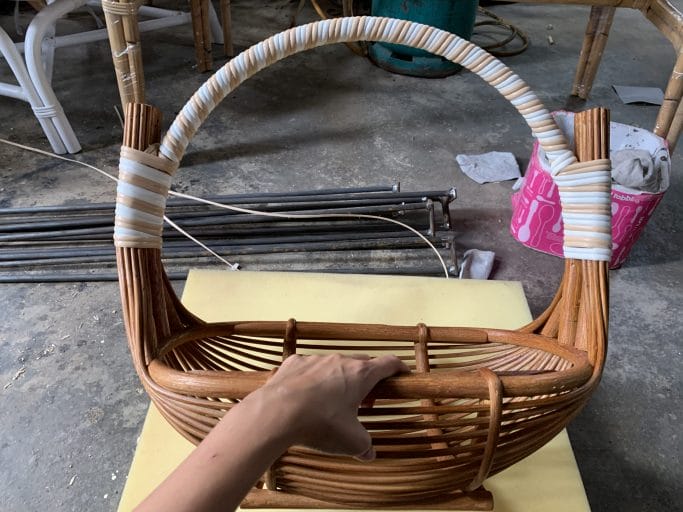 I tend to design with words rather than images, so I was doing more reading than forming a mood board. I also began researching rattan as a material and trying to understand its delicate history with nature and ecology in the region.
I knew I was going into this as a learner, and maybe that was the key. I was reading and reading, simultaneously teaching myself things that I didn't even know I wanted to know.
Not having a furniture design or product design background was a given challenge, but with the right frame of mind, you can attempt anything.
—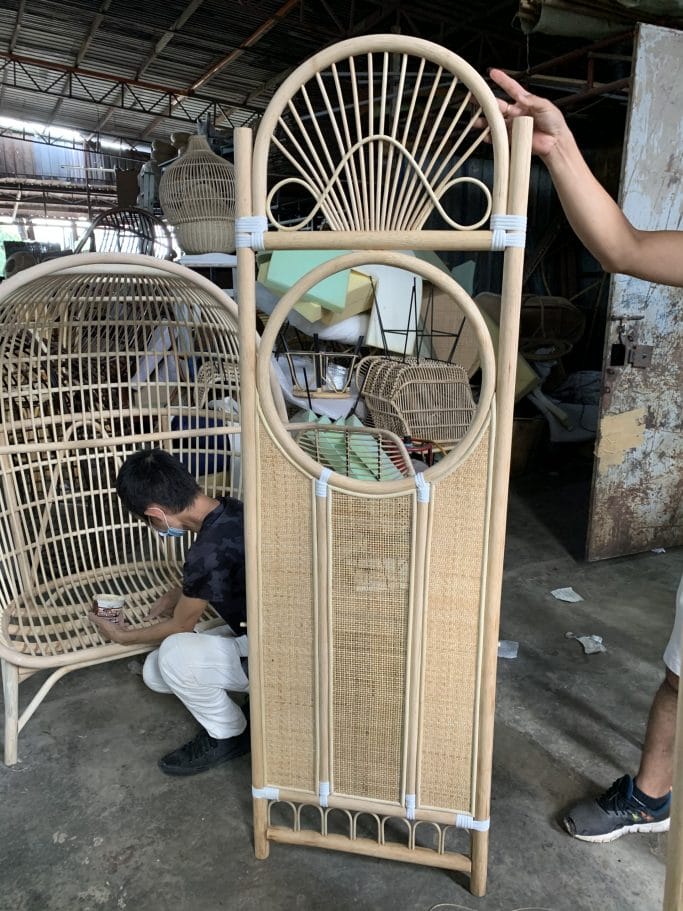 How did you come to find these veteran craftsmen? Did your "fashion lingo" translate well when you spoke to them?
My team and I spent some time looking online for rattan manufacturers in Malaysia (seeing that my production manager was stranded there) and we came up with a shortlist.
It didn't take very long before we found these craftsmen who didn't seem put off by our rather unusual brief!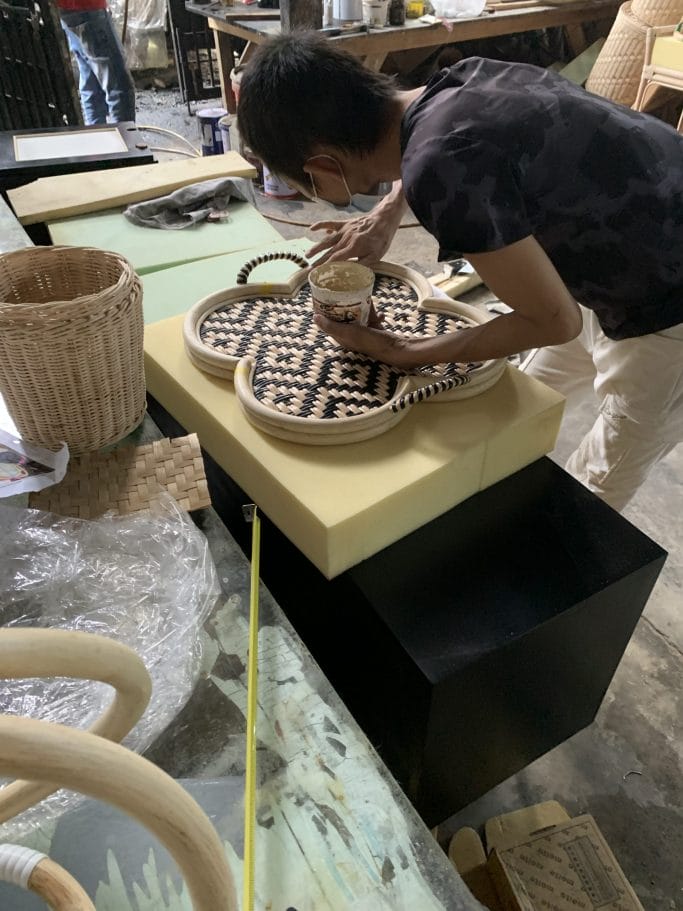 Of course, we had to be mindful that we were crossing into unchartered waters, and had to choose our lingo and instructions very carefully.
As we communicated largely in drawings and images and renderings, I think we managed pretty well.
—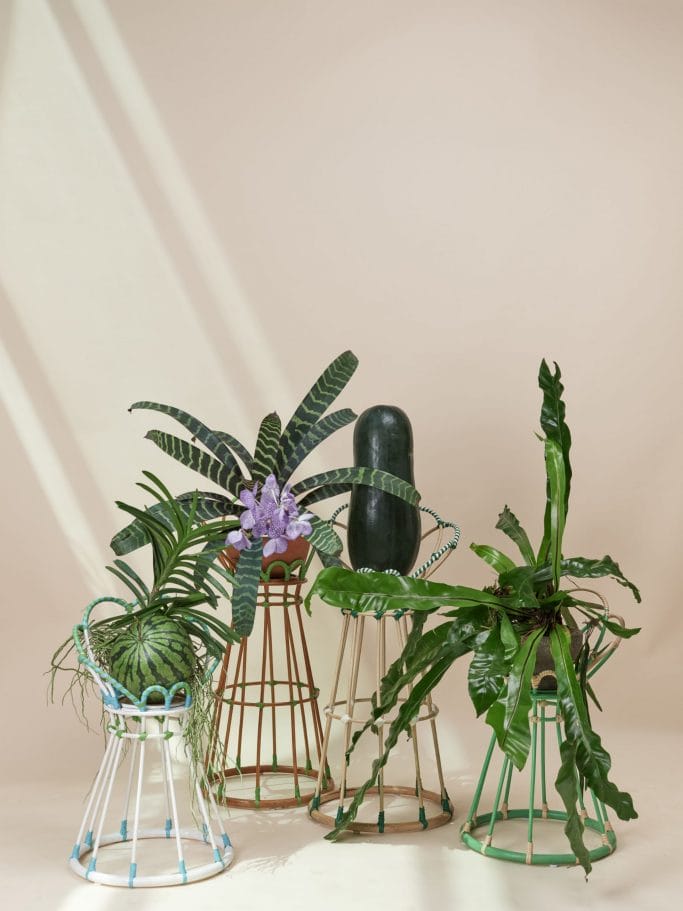 What is one wonderful quality about rattan that you would like the average consumer to know? Would rattan play a part in future designs under the Ong Shunmugam brand?
That rattan can be so much more than "boho" or "rustic" notions. It has such a rich and storied history both as a raw material and as a finished product, and its history weaves so nicely through ours.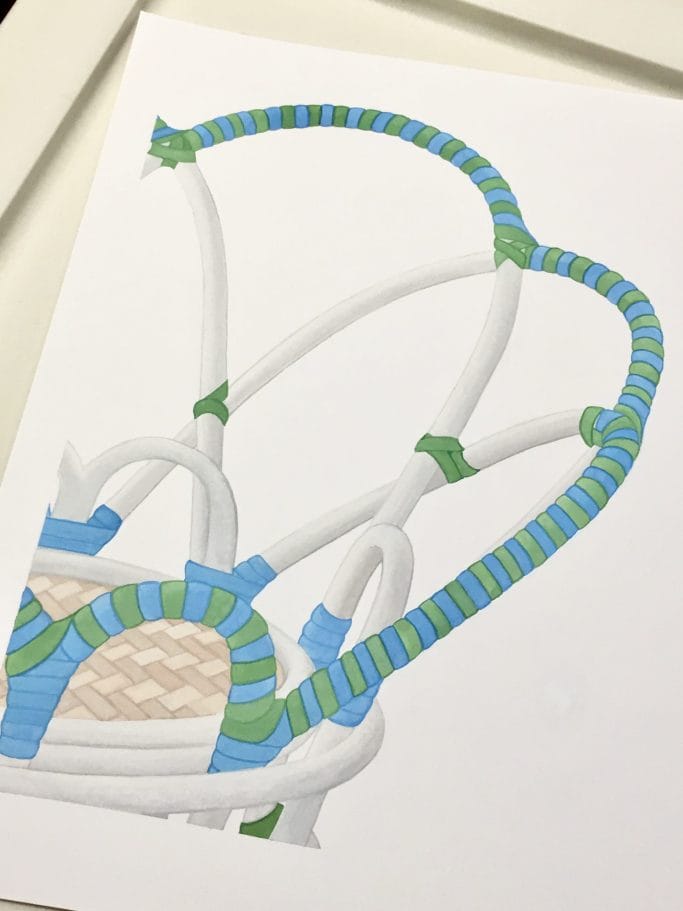 Imagine that Singapore was once upon a time a major exporter of rattan furniture! So much has changed, and I don't think we have to necessarily dabble in nostalgia, but I think it's worth thinking about what rattan will look like 50 years from now.
Will we be left with unapologetic copies of the same pretzel chairs?
—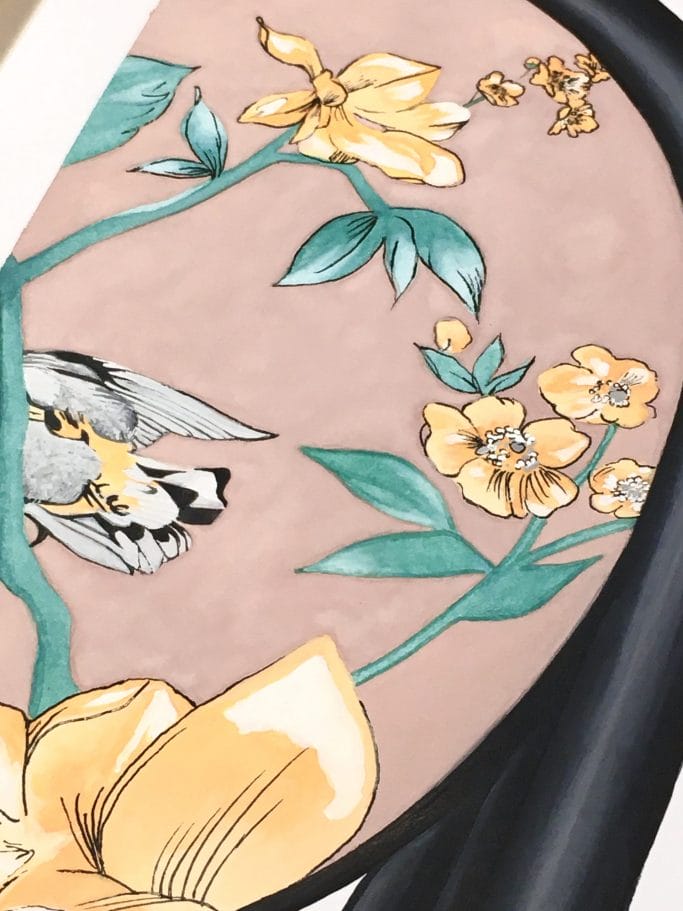 For the fabrics used in the Suvarnabumi rattan furniture line, are they existing ones from Ong Shunmugam or are they completely new?
All the fabrics come from our archives. Very proud to say that we didn't spend a cent on acquiring new fabrics for this collection — we saved some money, but also gave new meaning to some of the most precious textiles from our warehouse.
—
We've been quite interested in finding out what makes creatives tick as of late, can you tell us five things that have inspired you as of late — be it music, art or movies?
1. Being "isolated" and "limited" in lockdown .
2. All the book on interiors and rattan that I bought online during lockdown.
3. 1980s and 1990s monster classics like Predator, Jurassic Park, Alien and Anaconda.
4. Day trips to English seasides in the summer.
5. Christopher Nolan's Tenet.
If you've finished reading this story about Priscilla Shunmugam and her new Suvarnabumi Rattan Furniture Line and are bored, listless or sick of doing your job, click here to catch up with our September 2020 issue! 
---