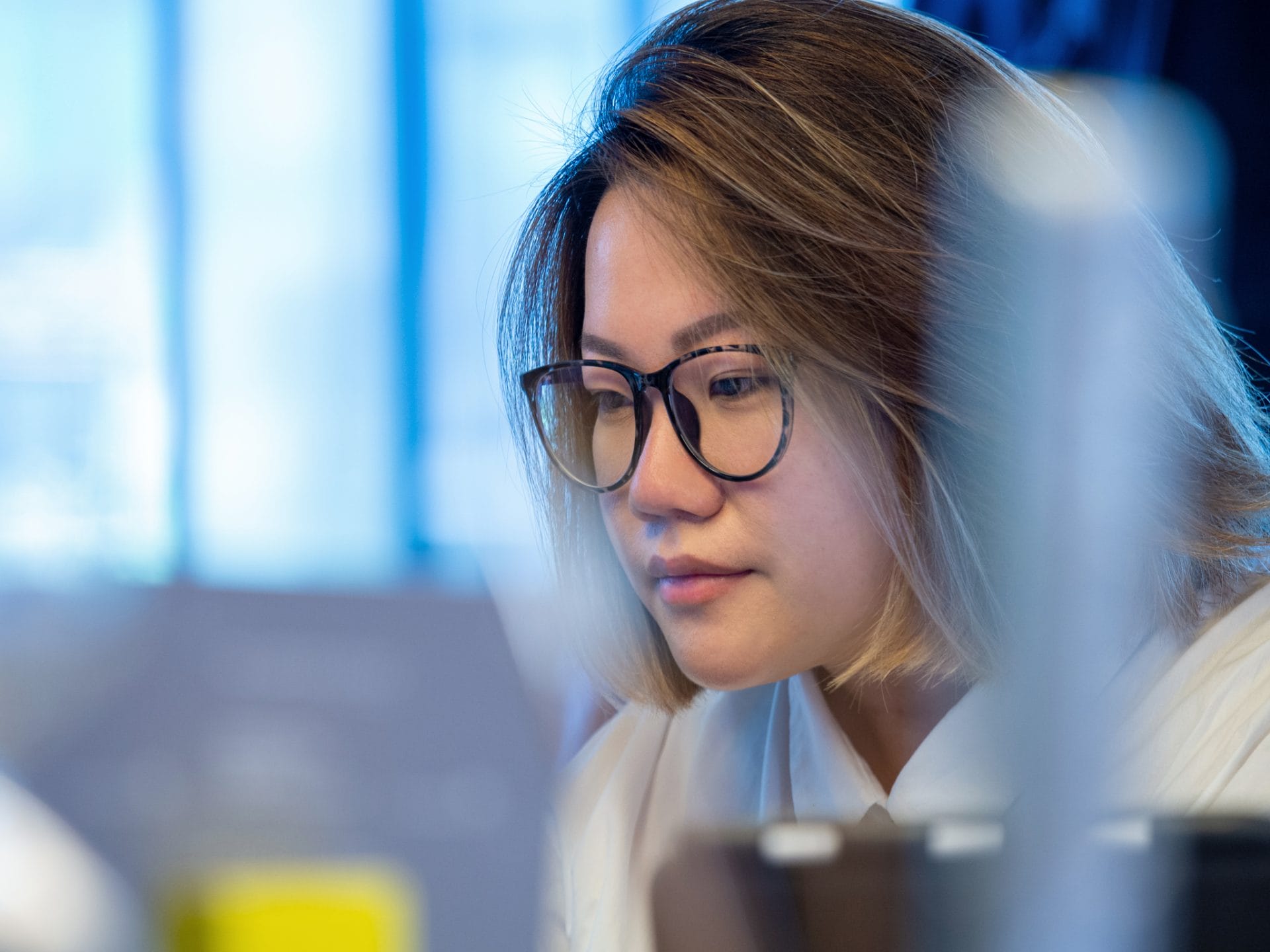 When we first planned this story, we didn't forsee that we'll be going into the Circuit Breaker. Why are we still running it though? Well, it's because once you're done binge watching every series on Netflix, watching every live concert on YouTube or getting handsy, it's time to rethink how you might want to redecorate the bunker you call a "home".
As it turns out, Sherlynn, the founder of interior design company MILLIMETERS STUDIO has the simplest solution. But you're going to want to continue reading to find out.
—
Hi Sherlynn! How did you start out?
I studied Product and Industrial Design, and furthered in Visual Communication with Business. Ironically, I did not touch interior design during school days! I did Visual Communication from the start because I always believed that whatever we designed needs to be packaged well and communicated well visually.
Most people do a repeat of subject in their degree which I feel is not necessary in the product/interior design trade. I first started working for kitchen specialist firms which was mainly classified under Product Design but at the same time, designing kitchens kinda overlapped with interior design. After a few years of designing kitchens, I had clients approaching me to design the other spaces in a home and that was how I started my interior design journey.
I find the most satisfaction and feel the most in designing homes. With this, I now run my own interior design consultancy, Millimeters Studio.
—
We've noticed that you split projects between The Monochromatic and Colors Oh Colors. Is there a reasoning?
There are many concepts in interior design which can be sometimes difficult to classify especially after people morph two concepts together (for example, clean industrial, modern farmhouse meets dark Muji furniture?).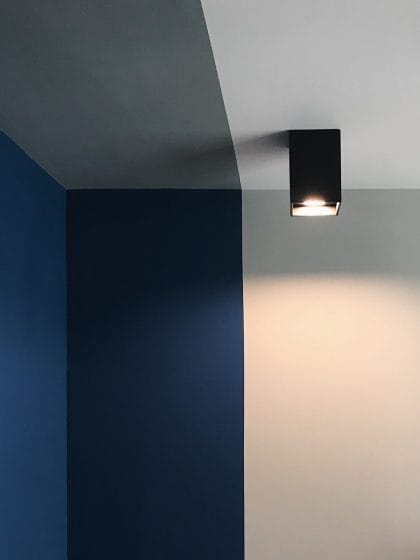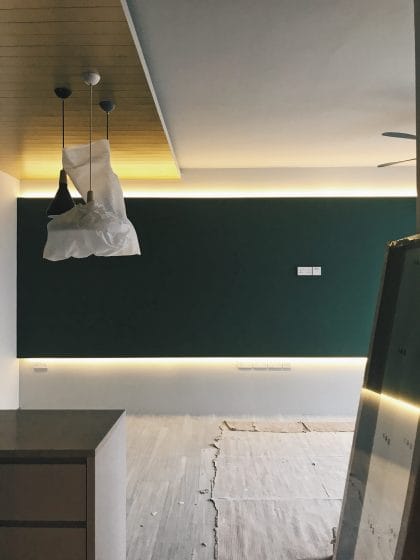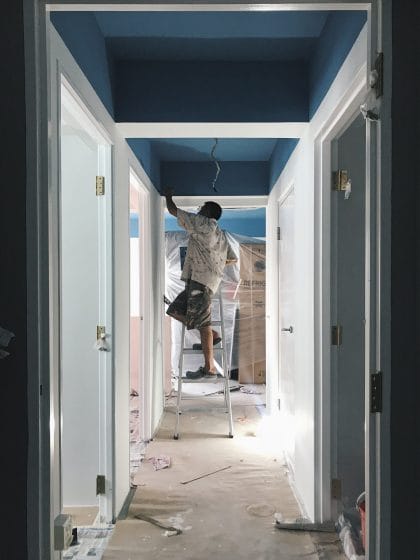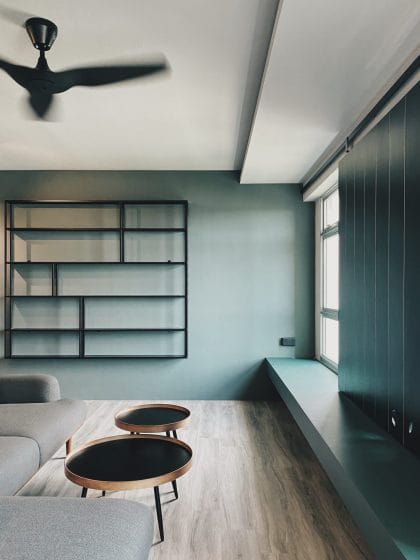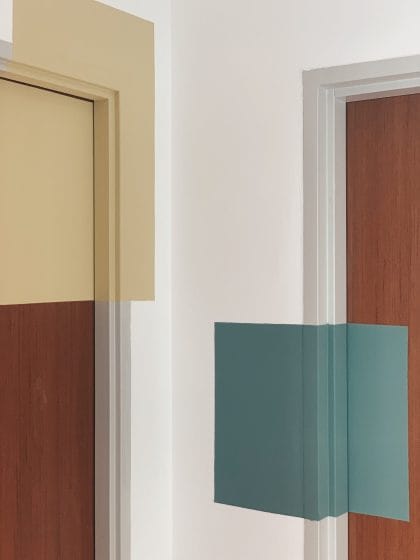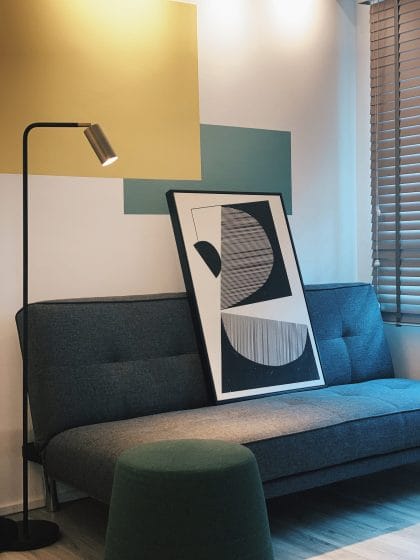 I think that classifying them under "The Monochromatic" and "Colors Oh Colors" provides a clearer direction for home owners, and also because we are confident to design within all concepts!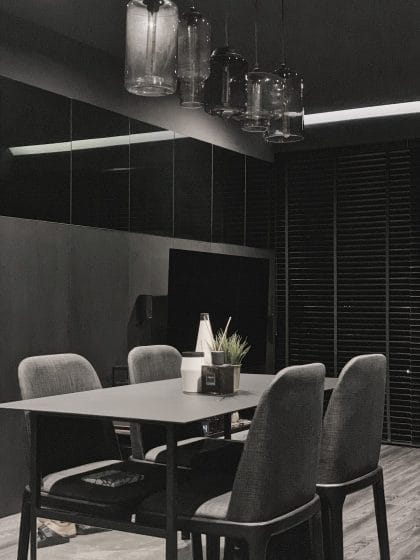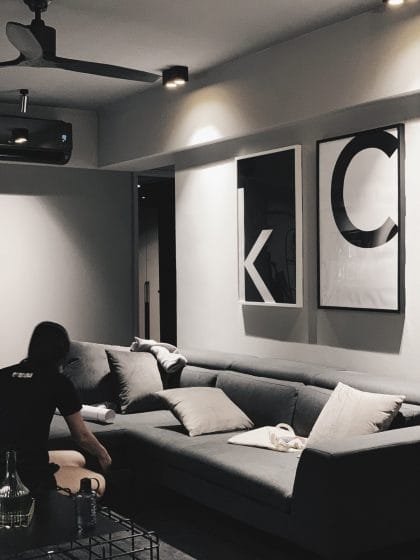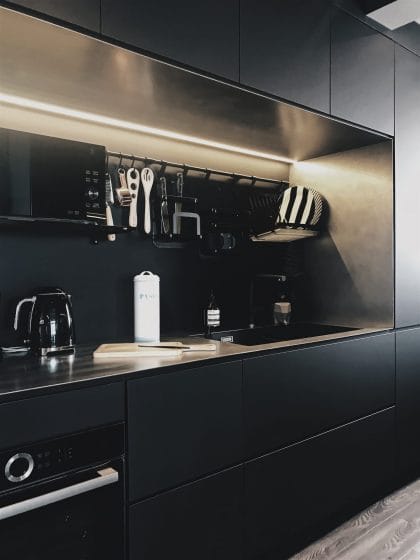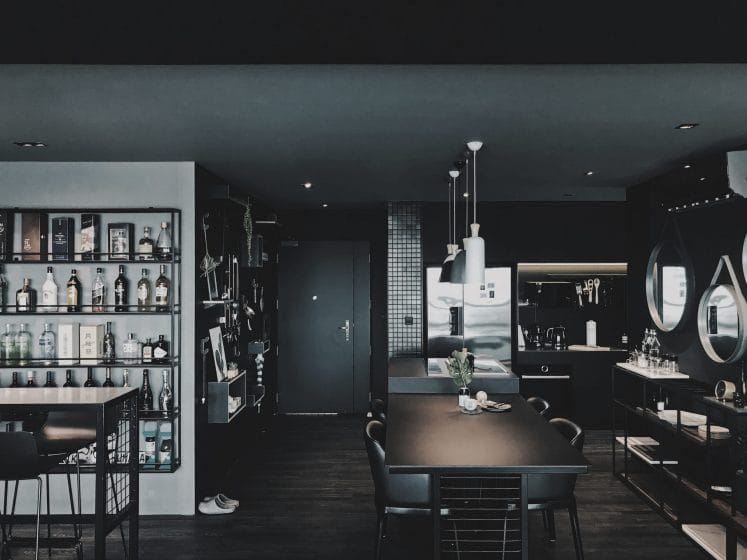 This way of splitting projects has been working out for us as we have generated quite a few leads from it.  I guess we are doing something right!
—


—
Most Singaporeans seem to either veer Scandi or Muji-esque; what is your personal favourite aesthetic?
My personal favourite aesthetic is grey or dark Muji, but with greenery. I walk into Muji boutiques and always wish that they have a black version for their whites. AND I LOVE PLANTS!
—
Are there any interior designers you look up to?
Paola Navone. I had the opportunity to work alongside her for the COMO projects. I look up to her because she designs things that are bold and with an element of surprise.
I feel that there are many designers who can design well, but in terms of giving that element of surprise, there are not many.
—
Are there any common myths about interior designers that you'd like to address? How does one work with an interior designer anyway?
There are a few but only one I would like to address — that interior designers charge a lot more than contractors. I think this comparison is not done on an apple-to-apple basis.
In short, I would think that interior designers are able to quote for the same amount as contractors, based on the exact input and materials contractors do and/or use.
As for working with an interior designer, I strongly believe that the home owners should go to one whom they feel have chemistry with. It is almost like a relationship, albeit a shorter duration.
Apart from this chemistry, I think that home owners should be transparent in their needs, wants and budget so that the whole project can be steered towards the intended direction with the most efficiency.
—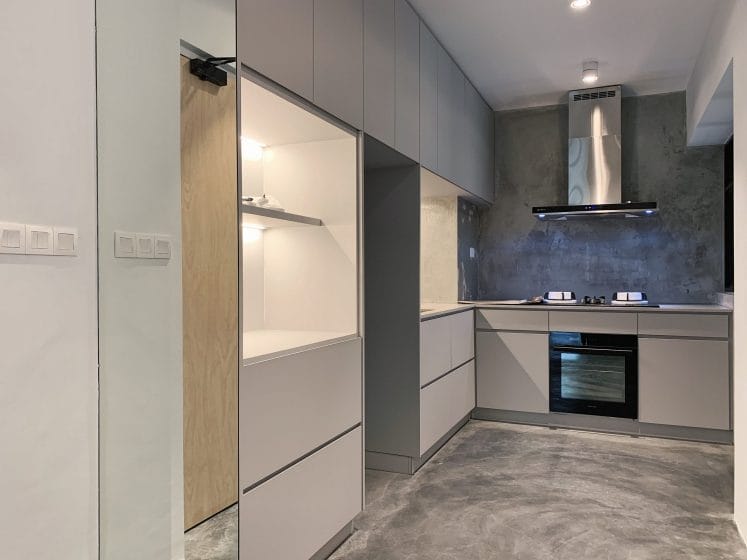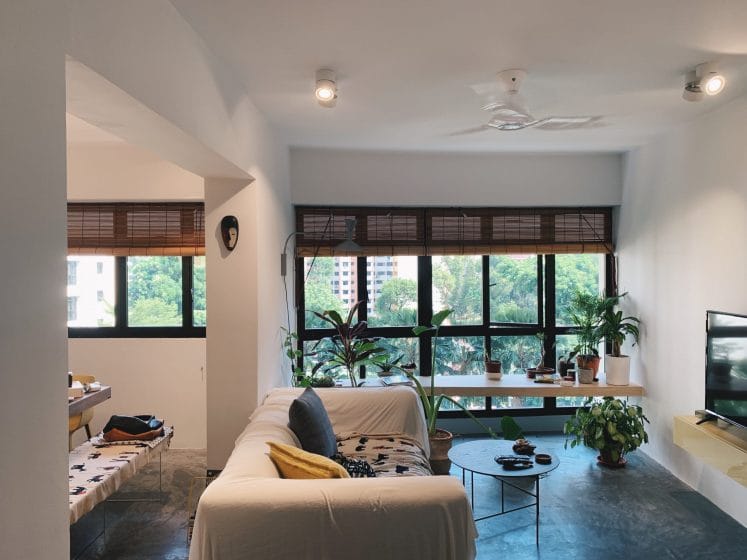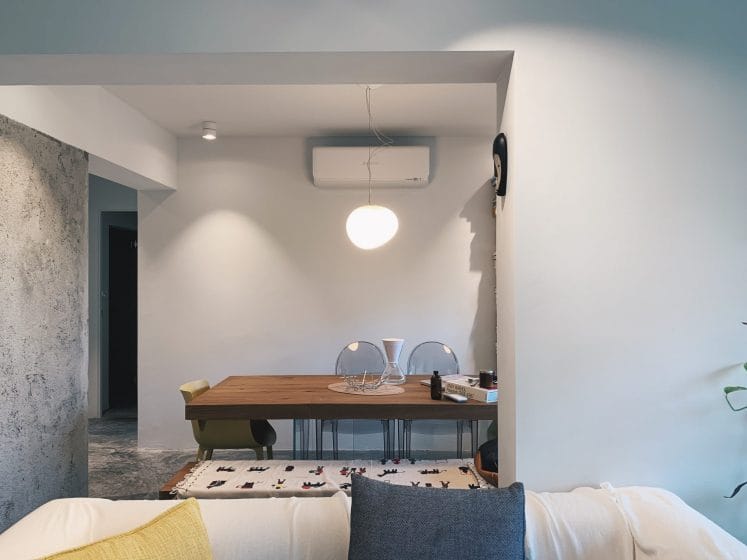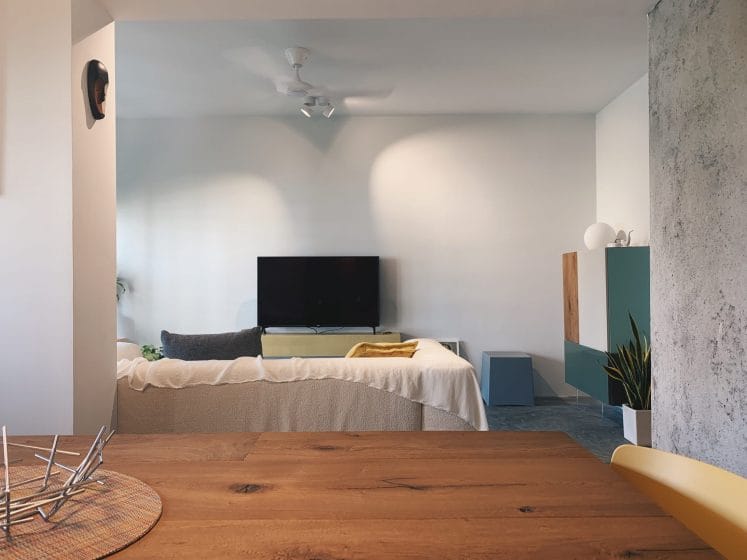 —
What is your favourite project so far? Can you take us through it?
My favourite project so far is a resale apartment at Jalan Membina. The requirements from the owners were clear and the budget was transparent from the start. We were also aligned in terms of aesthetics and furniture brands.
The main takeaway for this space is that we kept the framework (canvas of the space) minimalist and raw so that the curation of designer furniture could stand out. I also love the natural textures and swirls from the cement flooring that was entirely mixed and done by hand.
The final product is memorable and one-of-a-kind.
—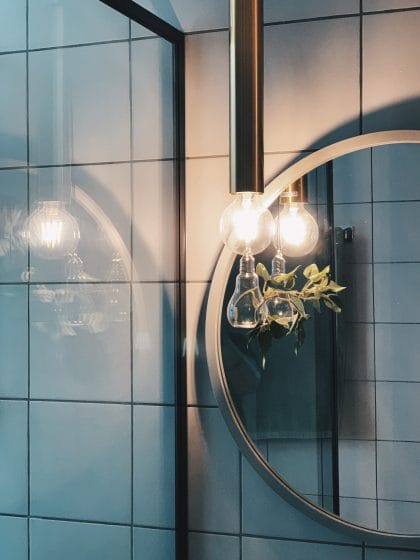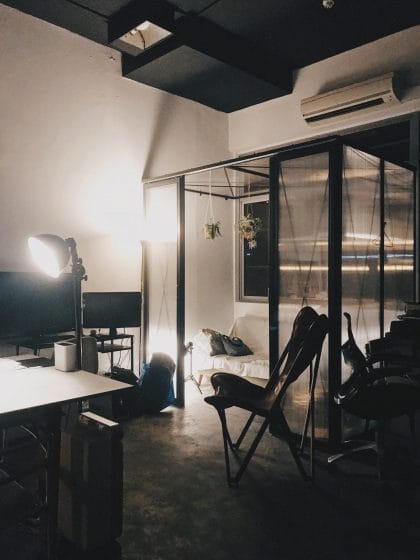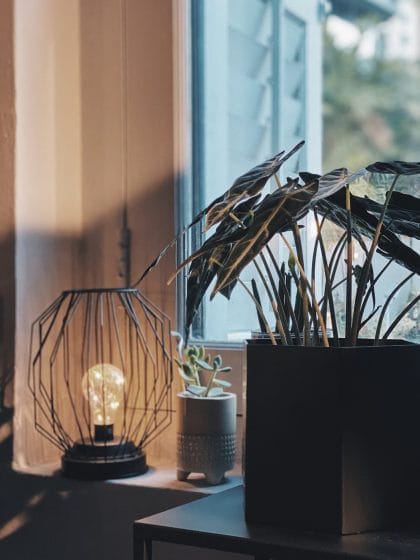 —
What is a simple interior design tip that is a huge game changer?
To use the right lighting! Floor lamps, desk lamps, ambient lamps can easily make the space look and feel different, always remember that not all light source has to be from the ceiling.
—
Have there been any spaces — be it in Singapore or overseas — that have recently inspired you?
I was in Tokyo's WIRED HOTEL and The PuLi Hotel and Spa Shanghai not too long ago, both inspired me in different ways. For WIRED HOTEL, I love how they integrated some parts of their culture as modern elements into the rooms and common areas — like the cute "fortune cat" as an art sculpture and the "traditional Japanese wave" graphic on the bed throws.
This level of detailing to me shows the extent of thinking, concept and story-telling.
As for The PuLi, I love how they took advantage of their elongated footprint and made it the longest combined reception counter and bar counter I have seen. The main drop-off lobby is linked to the main reception via a moody corridor filled with textures and ambient lighting. I felt like my senses were carefully guided and transitioned into a greater space.
—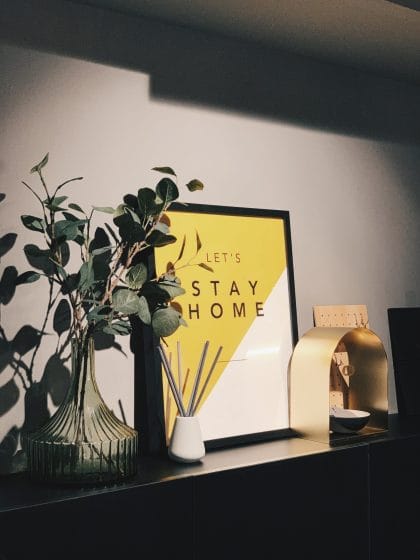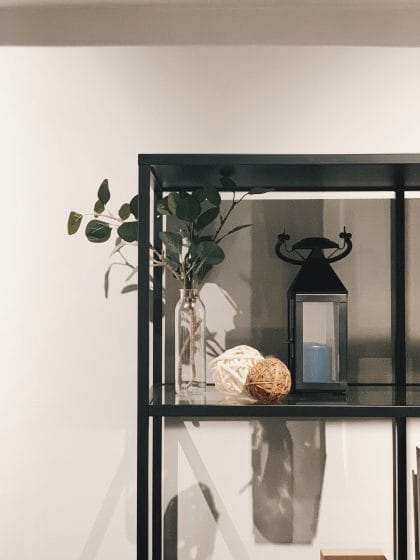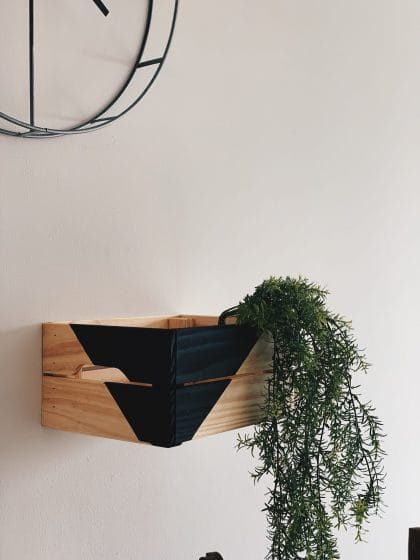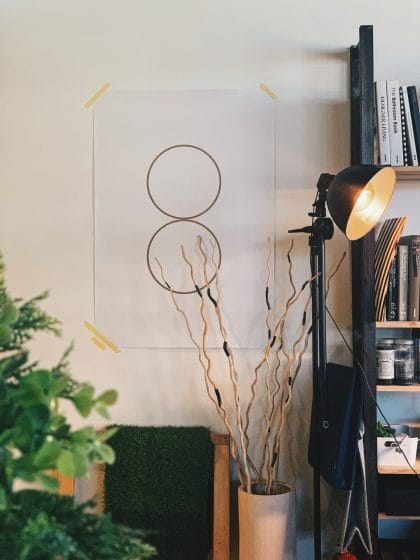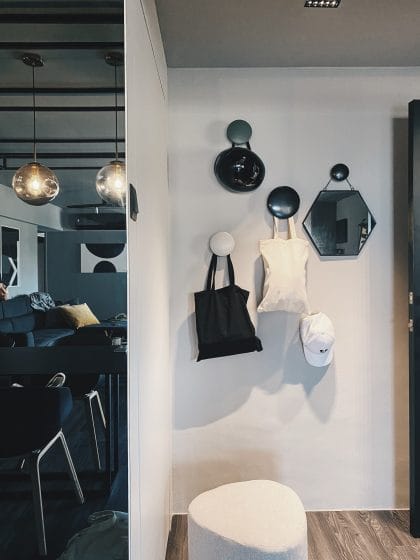 —
Is there somewhat of a rule to start decorating? Example, starting from the bedroom first.
I usually start decorating from the main communal areas first (open dining area, living room, vestibules, etc) as that would set the primary mood of the space.
I always get too excited and end up overbuying slightly so these will then overflow to the bedrooms and/or private areas.
—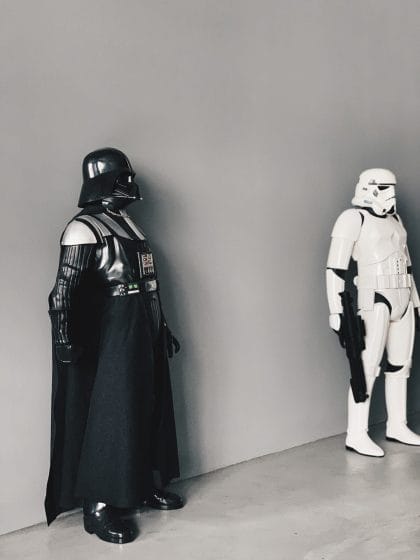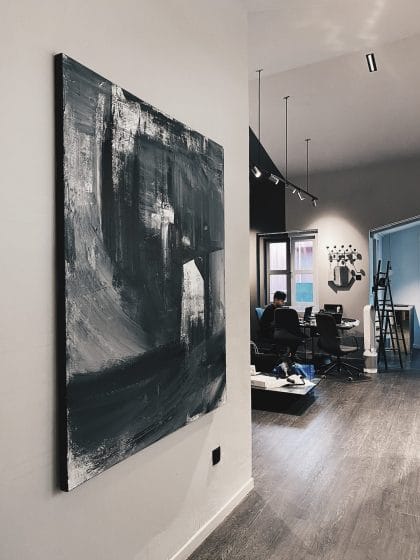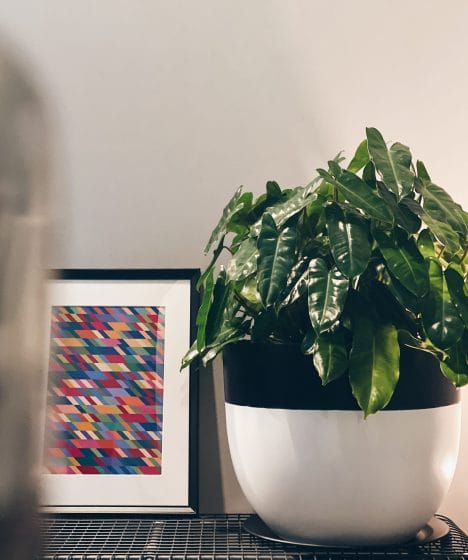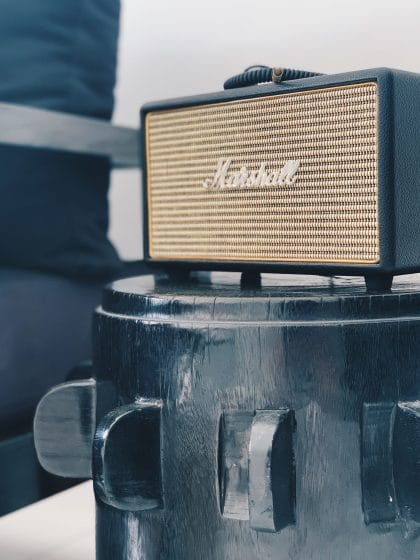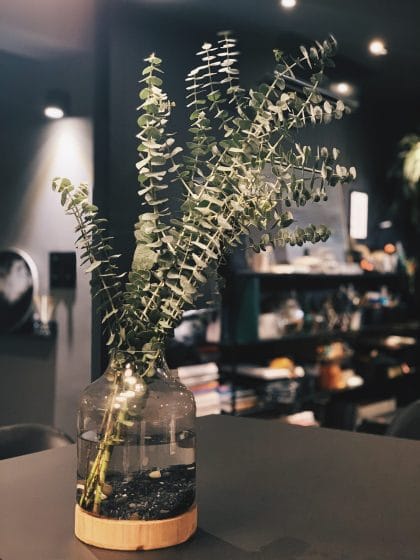 Lastly, people always say to "buy things to show off your personality", what do they mean?
I haven't heard this before but I guess it means buying things that are in line with your personality and taste. That's why they say you can tell how a person is like when you see their home (or wardrobe)!
---