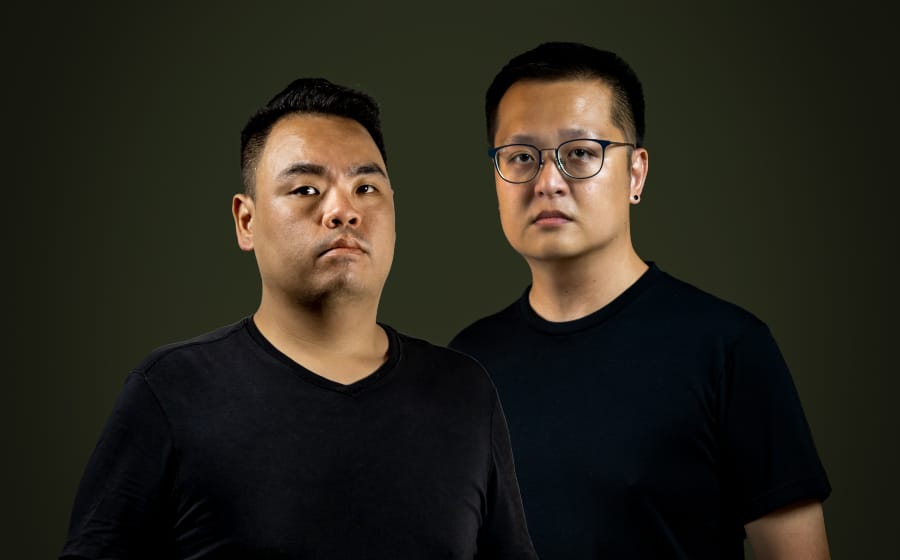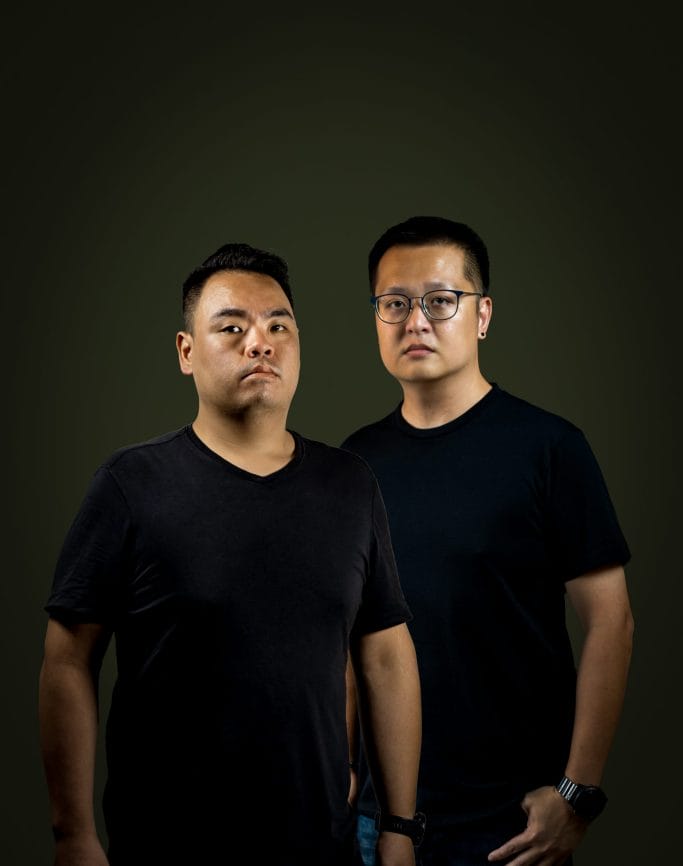 We can't sugercoat this — it really takes some nerve to open a restaurant considering the economy right now. It takes even more nerve to pivot a launch menu that centres around Mod Asian cuisine when it can be said that we hanker for exotic cuisines that remind us of equally exotic locales.
However, if you're Glen Tay and Alex Phan, the two men behind Avenue87, you'd pivot the concept of Mod Asian cuisine towards local flavours — one part evoking the awareness of being a true blue Singaporean and the other, evoking childhood flavours that are both comforting and delicious.
And the name behind Avenue87? Glen grew up in Hougang Avenue 8 and Alex in Avenue 7. Now that, is another good story to tell.
—
Hi boys! Before we get down to the nitty gritty, let's open up with an ice breaker — what's the fondest memory of your childhood at Avenues 8 and 7 in Hougang?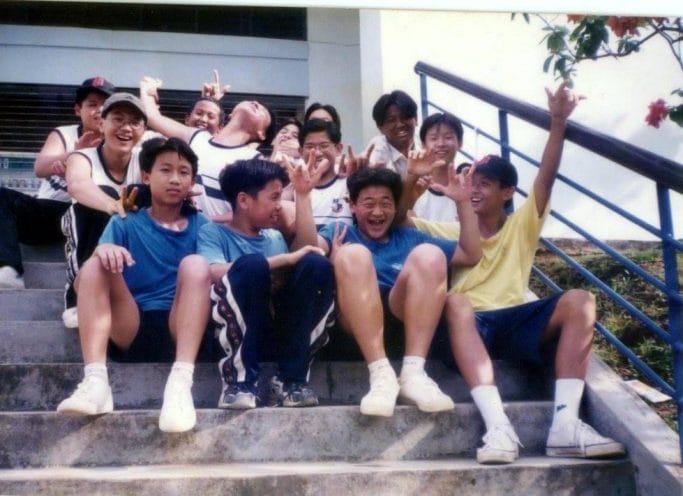 Alex: Having bak chor mee at the Defu Lane hawker centre.
*P.S. he's the boy in the yellow tee.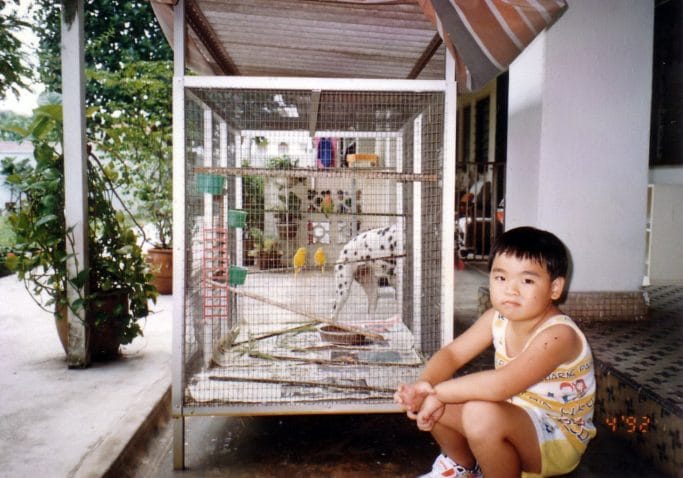 Glen: Trying my luck to buy alcohol and cigarettes at a young age at the neighbourhood convenience stores.
—
Now, tell us one that revolves around food — were you boys always into expanding the waistlines of our population?
Alex: No, I never thought I will become a Chef because at Secondary Four, I actually hit the decline button on the acceptance to ITE, which left me with no other options for school.
Eventually a friend asked me if I would like to join him to apply to Shatec and I went ahead and was accepted.

Glen (leftmost) and Alex (second from left) learning from other chefs.
Glen: I knew I wanted to be a chef when I was 12 years old. However after culinary school, I was no longer sure if that was what I wanted to do.
I didn't have anything lined up after completing National Service, and it was Alex who convinced me and pulled me back into the kitchen.
—
Alex, what was your biggest takeaway under the Unlisted Collection and Park Hotel Clarke Quay?
 At Unlisted Collection, Mr Peng believed in supporting local talent and I recall receiving multiple opportunities to be featured in magazines and TV broadcasts.

When I moved on to join Park Hotel Clarke Quay as its Executive Chef, it was my first hotel job. My stint at the hotel taught me a lot more about handling the back end processes.
I learned a lot about running a hotel and arranging various departments to make sure everyone works in sync.
—
Glen, how about yours in Shanghai?
To have patience.
—

Could you pitch the menu of Avenue87 in 10 words or less?
Alex: Familiar flavours but not what you will imagine.
Glen: Hearty, playful, same same but different.
—
How important was procuring Singapore produced ingredients for the Avenue87 menu?
Alex: When Glen and I started thinking about the restaurant concept, we immediately knew that one of our goals is to contribute to the local F&B ecosystem.
So it was very important to us to feature produce from local farms such as Ah Hua Kelong and Farm deLight, and also locally-based producer Hong Spices, who supplies us with Kampot peppercorns.
When Singaporeans work together like this, it shows the world what a small red dot is capable of.
Glen: As Singaporeans ourselves, we'd like to support the local farms and farmers who are just as passionate as us about food.
—
Mod-Asian kinda isn't a new thing, how do the both of you make it relevant and modern? Any favourite dishes?
Alex: The Mod-Asian cuisine served at Avenue 87 offers a sense of familiarity through the flavours of each dish. We view and taste food with an open mind, then try to recreate the flavours.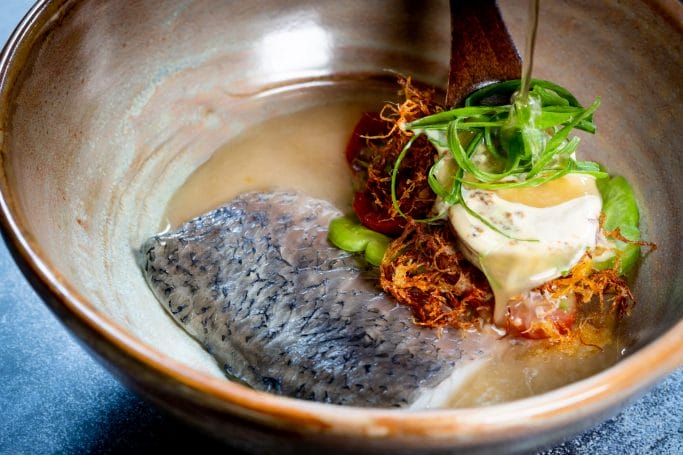 My favourite dish is the AHK Seabass, a comforting dish inspired by sliced fish soup.
Glen: Our food lets diners discover the flavours in Asian cuisine they may have tasted before, but prepared and presented in a different way.

Mine is the octopus, I love the lemak flavours.
—
Is there an interesting story to tell behind the R&D of one of the dishes served at Avenue87?
Alex: We had a really long discussion to create the sambal octopus dish. It is probably the dish that took the longest to conceptualise.
Glen: I wanted to feature my mum's sambal because I love it so much.
Alex: We also love octopus, and we realise that many places sell sambal stingray or sambal sotong, but you don't see sambal octopus. That is when we thought of combining the sambal with octopus.
Glen: The original recipe of the sambal is quite spicy. To create more richness to the spice, we added tomato paste to the sambal and it has worked very well. We didn't want to serve sambal octopus on its own, so we paired it with a sunny side up and stir-fried vegetables.
Alex: The egg didn't fit in, until we included only the creamy yolk that helps to bring all the flavours on the plate together. And since Glen is unable to come back for the launch, I wanted to piss him off by putting taugey in the dish.
Glen: AND. I. HATE. TAUGEY!
—
Where do the both of you see the future of the local F&B scene?
Alex: I think we will see more home-based cooks and continuous growth in F&B e-commerce and delivery platforms.
Glen: I think our favourite hawker stalls will soon fade off. It's up to us now to keep the hawker trade alive.
—
Fill in the blanks, Chefs do ______ better.
Alex: Multitasking!
Glen: Barbecues!
If you've finished reading this story on the launch of the Mod Asian cuisine menu at Avenue87 and are bored, listless or sick of doing your job, click here to catch up with our September 2020 issue! 
---