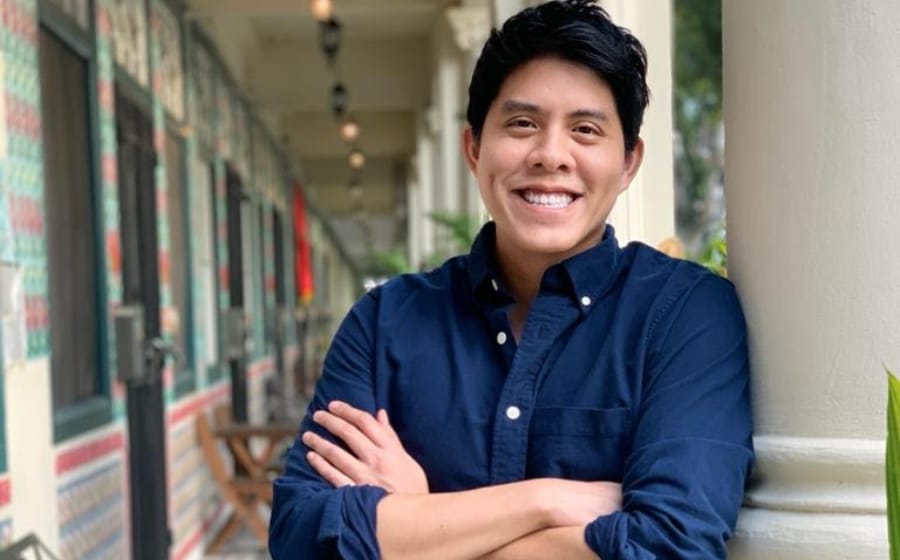 A dedicated love for shophouses is how CEO and co-founder of Figment, Fang Wei Low is knocking out his co-living competitors.
"Oh my. What a total knock-out. A complete stunner! I spotted her on a drive past the corner of a block and I couldn't help but gawk out of the windshield of my car. Judging by the number of heads being turned, she has most definitely caused a few accidents by now."
All dressed up in beautiful green and purple lace-like frills with a smashing red outline bordering some classic Chinese motifs — my favourite Sim Kwong Ho shophouse in the Balestier neighborhood, done up in the "Singapore Eclectic" style.
You might spot the freshly painted neon green shophouse just down the road that almost glows in the dark.
Or, high up on Emerald Hill, you might have already glimpsed the stripy shophouse that looks like it came out of a Paul Smith catalog.
Feel free to ask the tourists snapping away at the pastel coloured Grand Dames on Joo Chiat, and yes, they will tell you that our Singapore shophouses are that sensational. I am also guessing that you have probably been on a night out on Club Street or Keong Saik Road, all decked out with shophouses along the way.
These are not mere mortals. Many have now been conferred conservation status by our urban warriors at the URA and immortalised to stand the test of time — the epitome of timeless fashion that dates back to before our nation's independence.
However, did you know that you could actually live in them? Residential shophouses are pretty rare and I have painstakingly counted 857 throughout the whole of Singapore which is not too different from browsing a limited edition Supreme catalogue.
—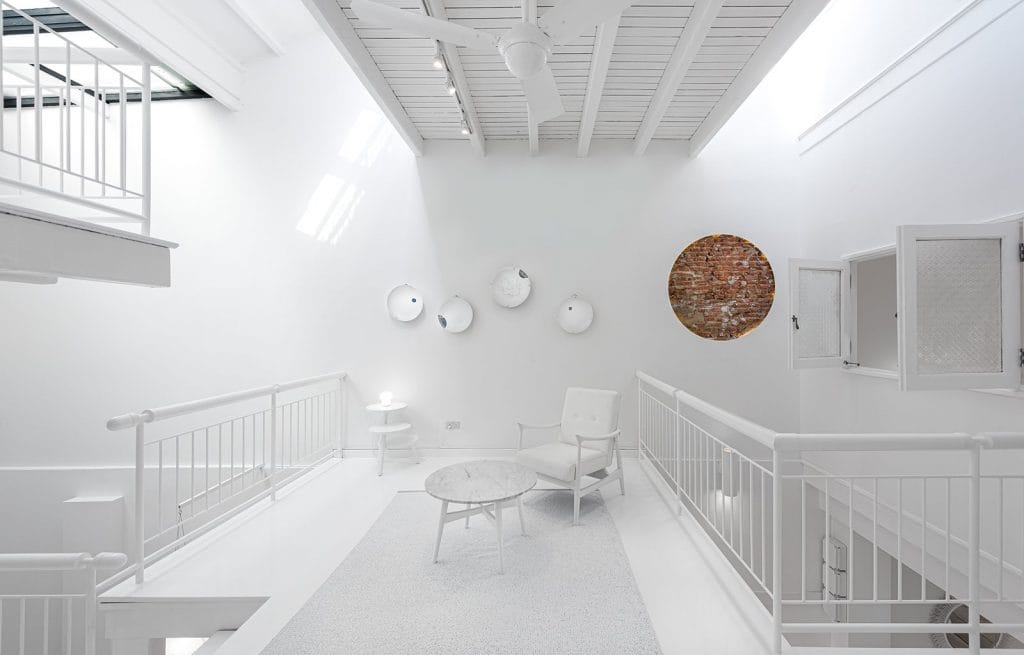 Canvas House.
I grew up in one on Blair Road in the Tanjong Pagar district, down the road from the shophouse where Lee Kuan Yew once lived. She was a black and white, baroque-style shophouse that barely accommodated our three-generation Chinese household, albeit stuffed to the brim not just with people, but with a variety of antiques and art that my parents had hauled back from around the world.

So you see, for me, these shophouses first and foremost are homes.
I actually prefer the term "boutique homes". Boutique because they are intimate and exclusive and also, because they are design-led. Moreover, these homes truly are a one-of-a-kind embodiment of our Singaporean cultural character.
Take the facades of the pre-war Chinese Baroque shophouses on Petain Road, Little India for example — Islamic rain eaves, Japanese- manufactured Peranakan tiles, European-inspired Corinthian pillars and Chinese "Jian-nian" stuccoes of mythical beasts all at once.
Of course, beauty is never just brick-deep. Her personality did not just end with her curb appeal although influencers and newly-weds searching for the perfect photo opportunity would beg to differ.
There is so much more going on inside. I have been lucky to catch voyeuristic glimpses of many such shophouse interiors — think roman pools, solariums and even hanging gardens. That shophouse that was my childhood home? Well, I decided to have it re-designed as Figment's Canvas House in collaboration with the highly acclaimed Ministry of Design.
It was total and complete creative destruction. Visitors to this reused adaptive project are now treated to breathtaking all-white interiors that invite perspectives from the past, present and future.
—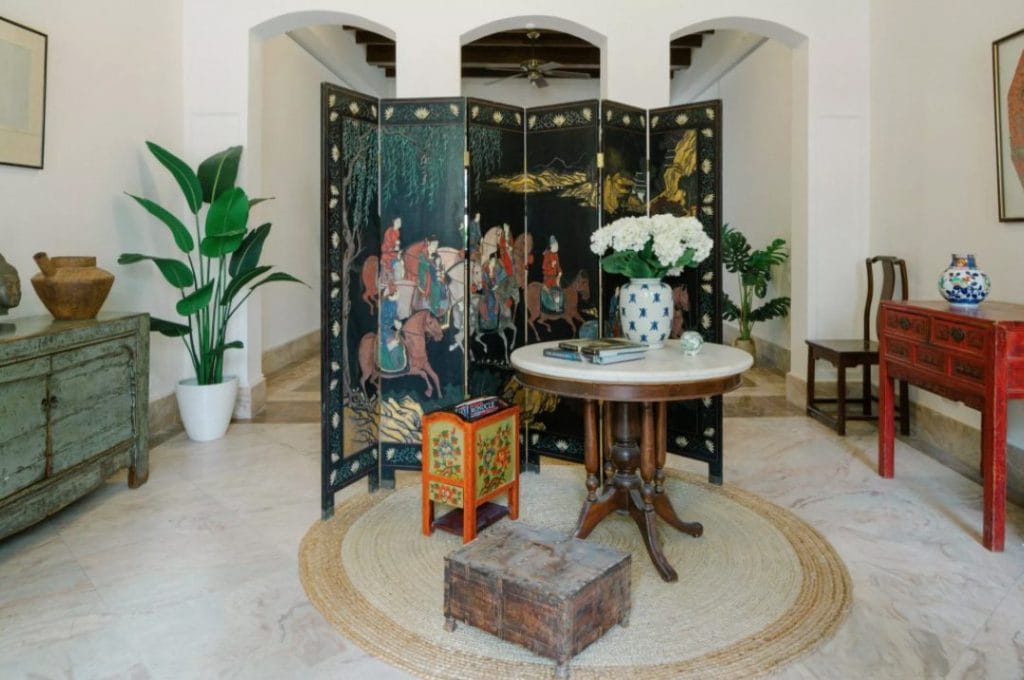 Banda House.
With the relentless advance of technology and its ruthless efficiency, we are now treated daily to dull, cookie-cutter glass and steel skyscrapers that look like they were designed by accountants rather than architects.

In constantly maximising rental yields and GFA (Gross Floor Area) for any new construction, our builders seem to be more informed by profits and market competition than by our culture and values.
The recent Pearl Bank teardown says it all.
I cannot believe I had endured these many years of Singapore as a massive construction site, all just for this?
What does the act of living in such copied-and-pasted condos do to us everyday? We inhabit our homes, much like we inhabit our clothes, cars we drive, or the roles and occupations we perform.
These behaviours exert a certain pressure on us and lend us a certain identity that might or might not fit with our existing self- images. Well, guess what?
These identities eventually work their way from the outside in and become our new selves! We do not just perform our roles and inhabit our homes daily, we actually internalise and grow into them.
Now, these shophouses might come across as old-fashioned and wasteful, but each one is meaningful as a work of art in its own right. This reminds me of Dreyfus' idea on "works of art" that focus and hold up to a culture on what counts as a life worth aspiring to.
Works of art gather practices together to focus and manifest a way of life, embodying the truth of their world. In elevating the routine to the ritual, how uplifting it is when we come home at the end of the day to a shophouse with such character?
Now that I have met her, there is no more going back to a life of Singapore Sim City-ism. My muse, she not only inspires me to reimagine how Singapore can be, but also grounds me within my local community.
What can I say, I am (shop)house-proud.
This is, quite literally, Singapore.
---