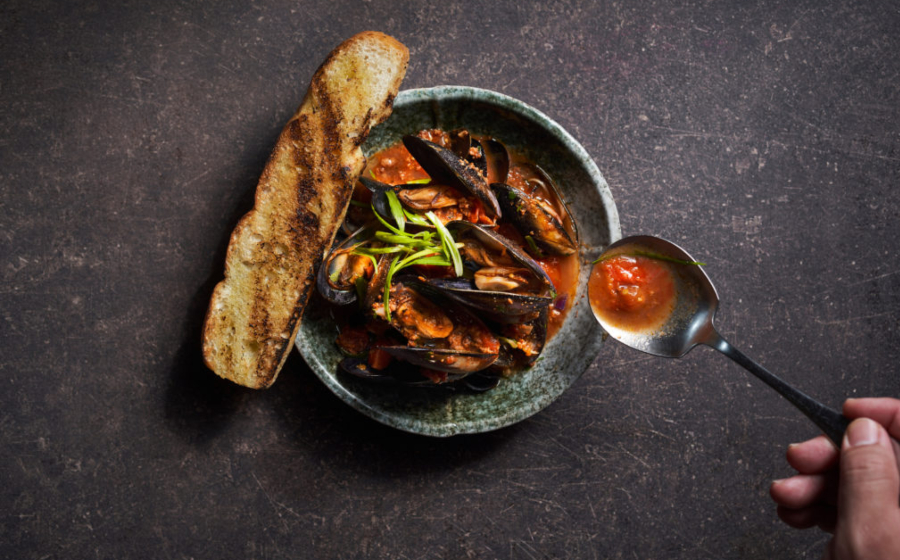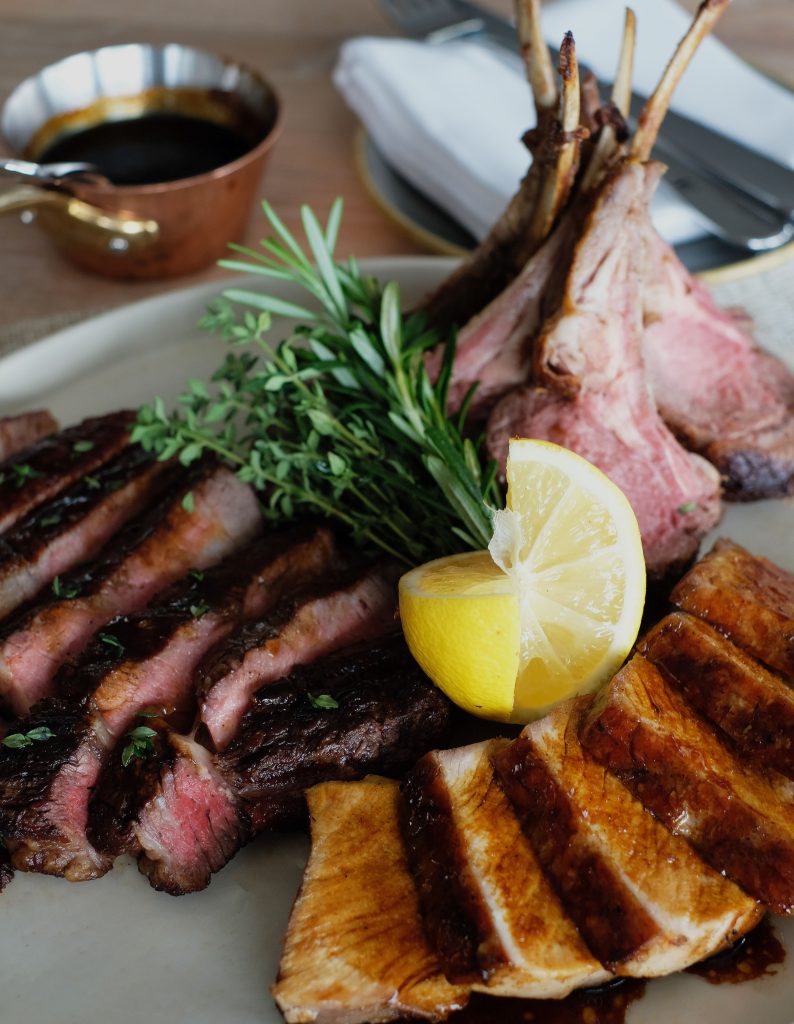 A Singapore restaurant that operates at peak performance resembles a superhero's body — reacting to dangers at the speed of lightning, having an intricate network that does not register fear and a can-do, no sweat attitude.
While the Circuit Breaker has revealed some of the fragilities and shortcomings of several restaurants, these magnificent seven (and it must be mentioned that there are many others) Singapore restaurants are worth a revisit as they have not lost their fighting spirit or caved in to the stress and strife that came with the lockdown.
This is the second part of their epilogue.
Pictured Above: THE BIG MEATS — ARTEMIS
No substandard chops or mediocre meat here at one of the heartiest Singapore restaurants, Artemis is now serving three kinds of meat platters guaranteed to put hair on one's chest.
The Artemis Mixed Grill is 1.3kg of F1 wagyu rib eye (just one level lower than the top tier of wagyu), Iberico pork and rack of lamb. Its sidekicks are not too shabby either — 800 grams of Australian lamb whole rack and 1.1kg of F1 Wagyu Bone-in Ribeye "Côte de Boeuf".
Each platter is also served with generous portions of asparagus with truffle and parmesan, chopped greek salad, wild rice pilau and the extensive list on the wine menu will spoil one for choice.
—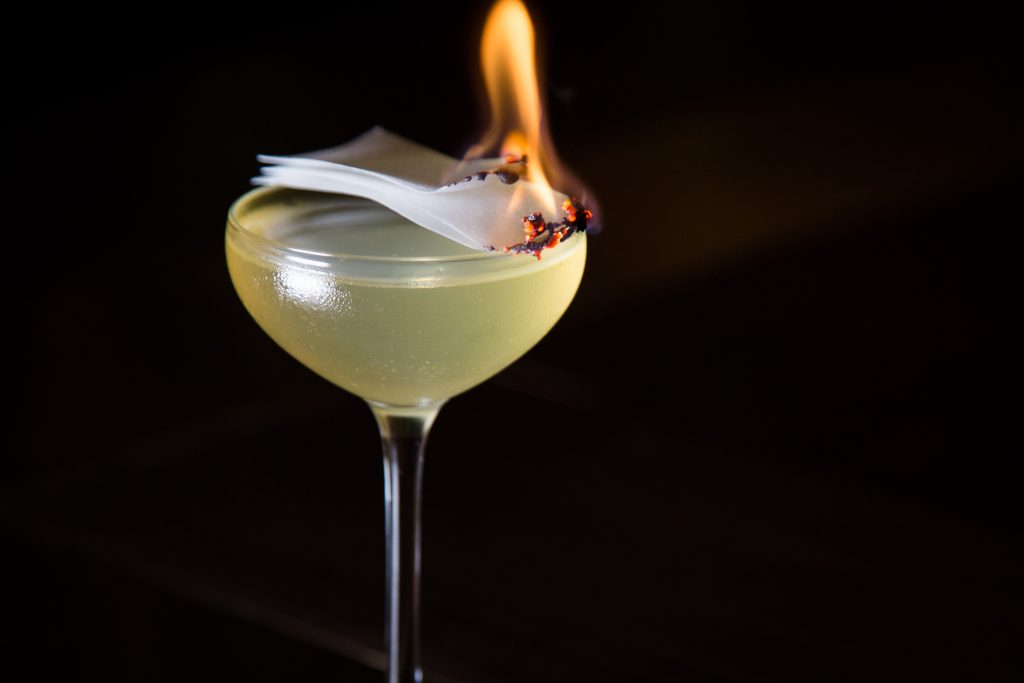 THE BEST OF THE OLD MAN V2 — THE OLD MAN
Besides exploring the themes of love, war, wilderness and loss in his books, Ernest Hemingway loved to drink. So much so that writer, Philip Greene has penned a book titled "To Have and Have Another" that chronicled his drinking habits.
Named "Best Of The Old Man v2", the Old Man Singapore's new menu builds on version one of the original menu — more inspiration from Hemingway's libations of choice and less of his works.
A Clean, Well-Lighted Place #1933 is rotovap roast sweet potato wild turkey rye whisky, eggplant ink, smoked pandan vermouth, raspberry vinegar soda, onion ashes that packs a serious flavour punch and the Hills Like White Elephants #1985 is honey mead riesling, bamboo sous-vide americano Bianco, salted fino sherry, aerated cava berries, pea shoot — complex but not overpoweringly so.
If for some bizarre reason, one does not want a cocktail, the bar has collaborated with The 1925 Brewing Co. to launch The Undefeated — a unique beer inspired by the Old Fashioned cocktail's notes of citrus, fruits and subtle hints of wood caramel and vanilla.
—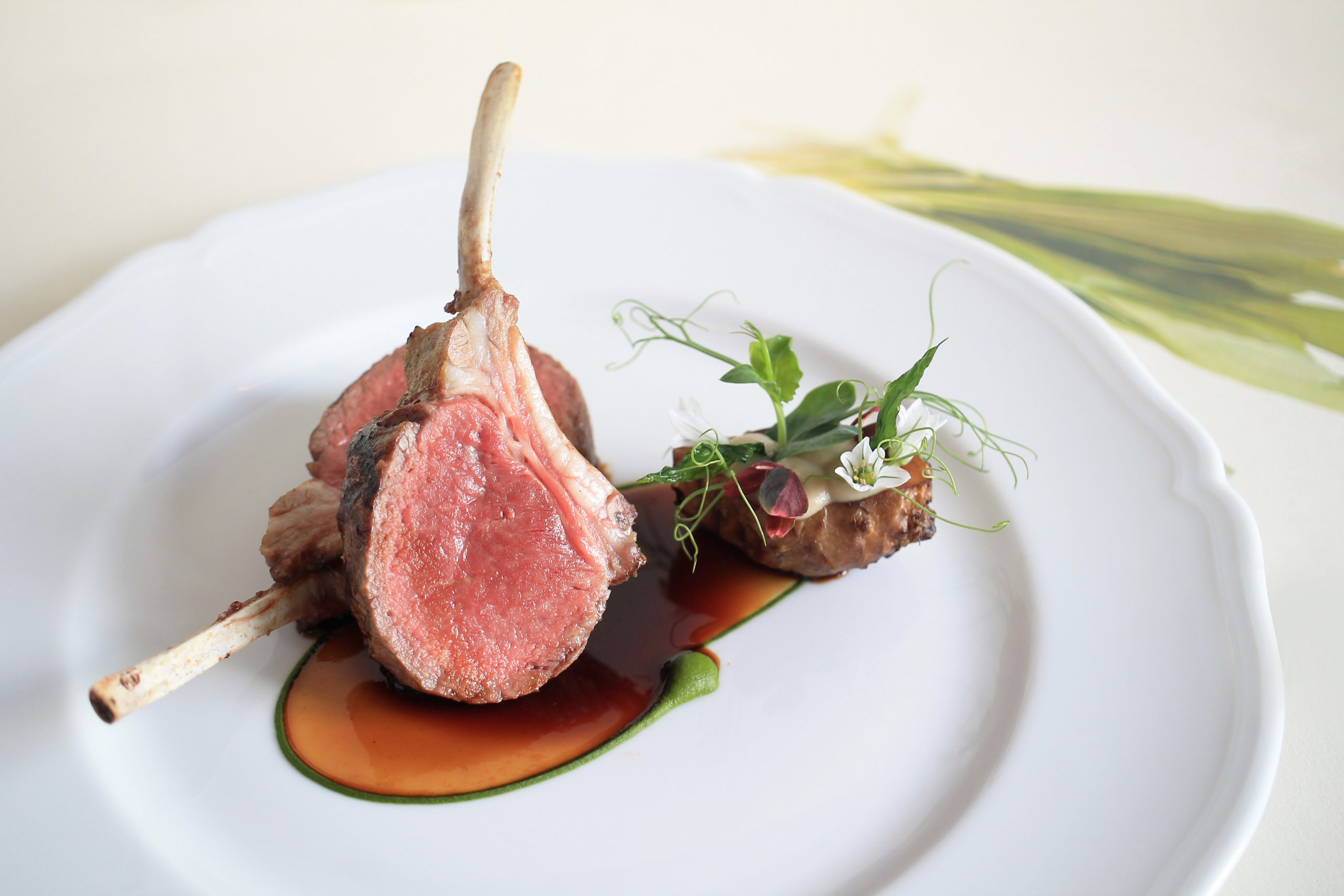 THE SUMMER GRILL MENU — BRACI
No disrespect but the good people at Braci source and cook like cavemen — which is to say that every ingredient used is based on their seasonal availability and once procured, onto a grill or in an oven it goes.
However, it is not just any grill or oven used at one of the most upscale Singapore restaurants, the former is a Shichirin grill (a version that dates back to the Japanese Edo period and used by upper-class citizens) and a Josper oven (the hottest indoor barbecue oven available).
Turn up for the Miyazaki Wagyu and Friggitelli Peppers, the award-winning (it has won two competitions in the Japanese culinary "Olympics") wagyu is served with sweet Italian chilli peppers; and the Mottainai Lamb and Sunchoke, Australian lamb (the mammals were fed on a diet of first-class Sumich carrots, fresh green carrot tops and sedimentary extra-virgin olive) paired with artichoke sourced from Jerusalem.
—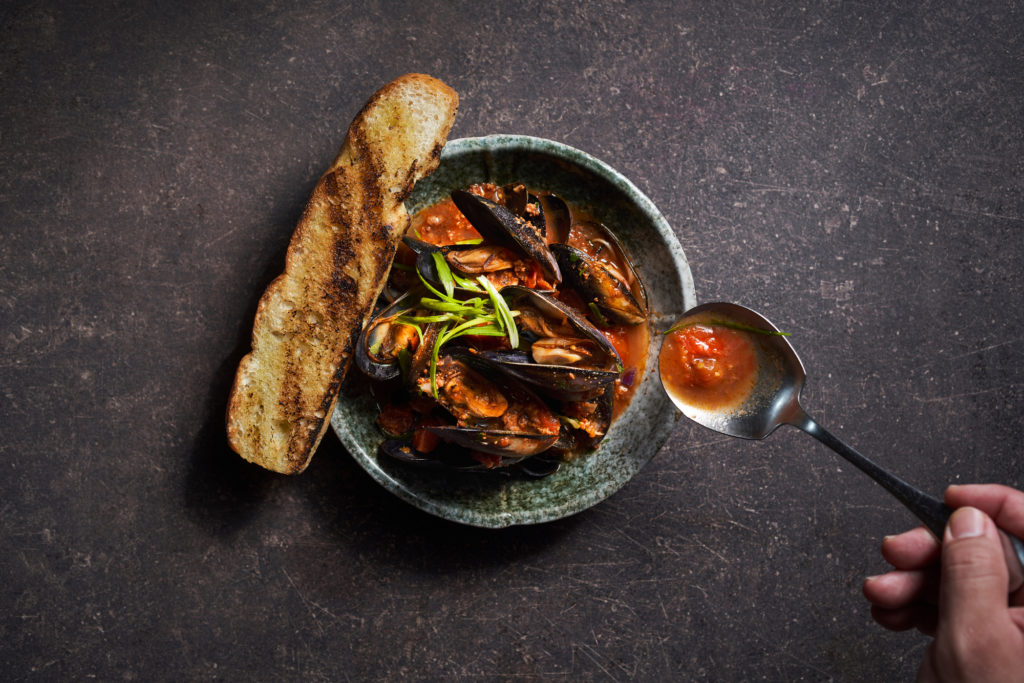 THE FAMILIAR FAVOURITES — CICHETI
It may have started as a hole-in-the-wall restaurant on Kandahar Street to some but to anybody who rejects generic pizza, Cicheti was one of the first pizzerias in Singapore that fire theirs up on wood-fired ovens — lending their Neopolitan pizzas with an irresistible char.
The menu has thankfully not changed much post-Circuit Breaker so consider this section of the story a refresher on what the restaurant really gets right with Italian cuisine. Start with the Zuppa di Cozze e N'duja — fresh Australian mussels sautéed in a spicy tomato and white wine sauce, under-served with house-made spicy sausage — and move on to the Red Snapper Livornese, firm-fleshed fillet all the way from the Tuscan seaport town of Livorno that is served with the Mediterranean flavours of Taggiasca olives, capers, lemon and a spicy tomato sauce.
If one still has room, go for any of the classic Neopolitan pizzas (or all 13 of them) or one of the new fruit-forward desserts. A strong contender is the "deconstructed" lemon tart that is served in a bowl piped with rosemary cream, candied lemon peel, almond crumbs and capers.
—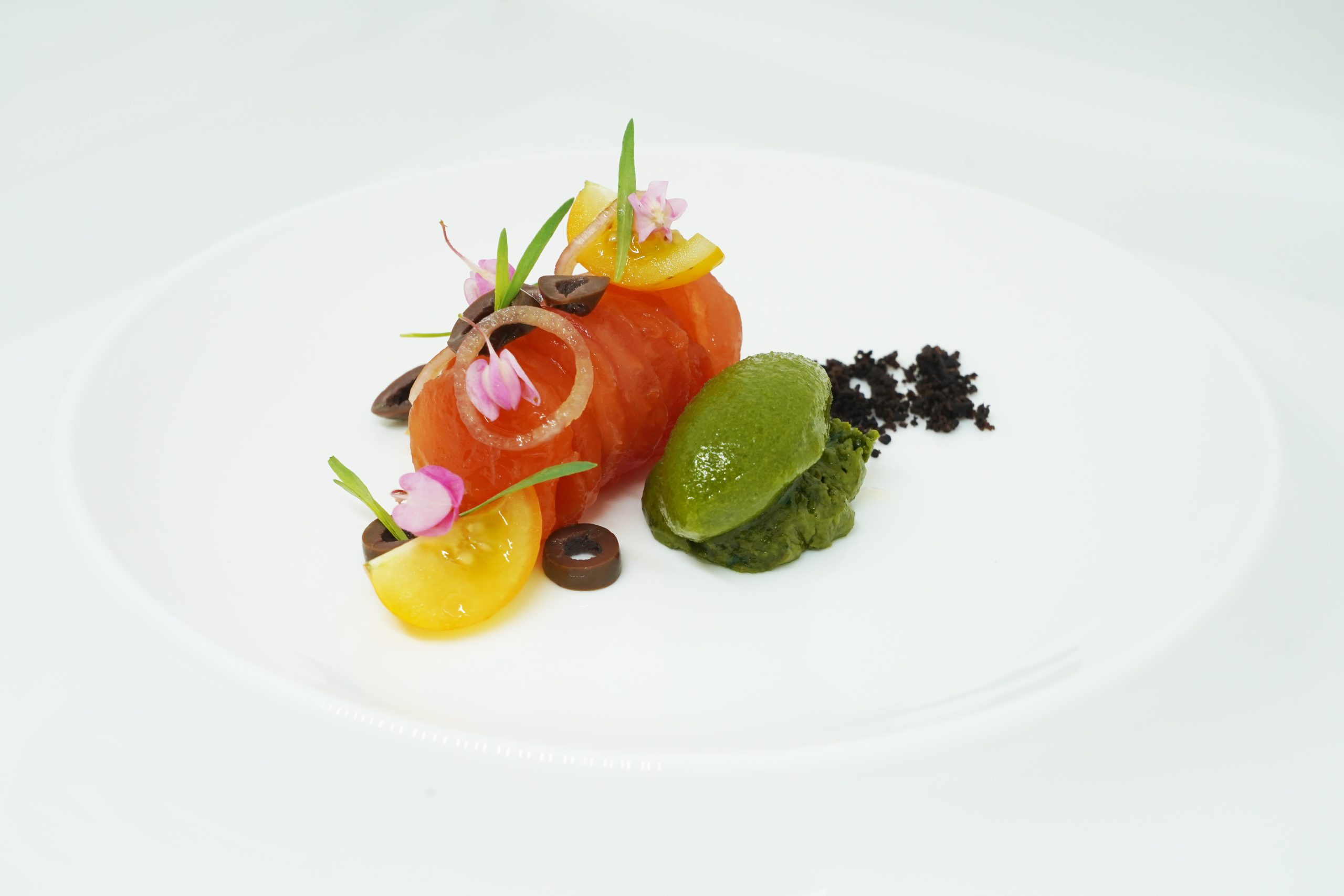 THE BEST OF BRITISH — JAAN BY KIRK WESTAWAY AT ANTI:DOTE
No toad in the holes, bangers and mash or spotted dicks here, lads. Just the casual reinvention of British classics by Chef Kirk Westaway in this two months seasonal pop-up at Anti:dote (when two Singapore restaurants become one) that has started since 13 July.
Westaway's Fish and Chips takes the classic British fry-up and elevates it simply by using fresh, prime cod fillet that has been enveloped in a London Pride Ale batter and served with chips made from Maris Piper potatoes, a widely grown potato from Britain known for its creamy white flesh.
If one thinks the chips sound simple, they have first been blanched in brine, dried for 10 hours to remove moisture before being deep-fried to a golden hue. While one can opt for lighter courses like the Heirloom Tomato with green basil sorbet and Mixed Beans salad with quinoa and black truffle dressing (both of which are inspired by the vegetables available in Chef Westaway's hometown), try living a little.
Grab a beer and order some classic British pub snacks — curry salted fries, dry-aged smoked beef, cheese wafers and pickled English cucumbers. Sadly, no birds or blokes on the telly in this restaurant.
—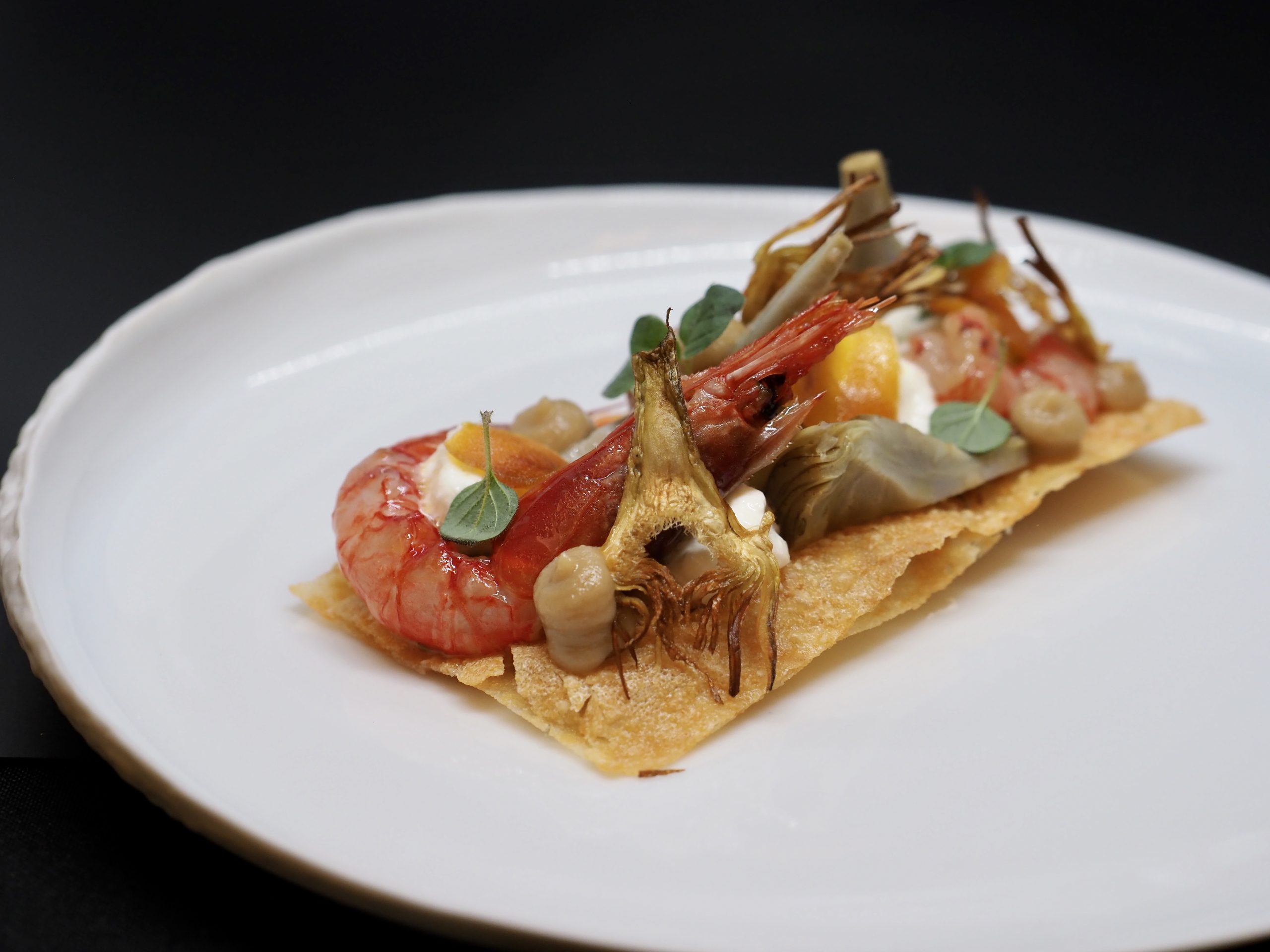 THE WORLD ON ONE'S PLATE — BUONA TERRA
Buona Terra means Good Earth in Italian, the flavours are based on the robust ones found in food from North Italy and the ingredients in the restaurant's latest Summer menu is sourced globally.
However, this season's haul reads like a true foodie's wet dream — the greens include ingredients like fresh ovoli mushrooms, Italian Tropea onions, Manjimup truffles, white eggplants, zucchini flowers and trombetta zucchini while Dover sole (flatfish), pigeon and kinmedai (redfish) amongst other exceptional meats and seafood are served alongside stone fruits like peaches, cherries and figs for their aromatic sweetness.
The highlight is the signature Buona Terra Experience menu whipped up by Resident Chef Denis Lucchi — five courses that change based on seasonality and availability, best paired with a glass of whisky from the restaurant's bottle collection that dates from the 1960s to the 1990s.
—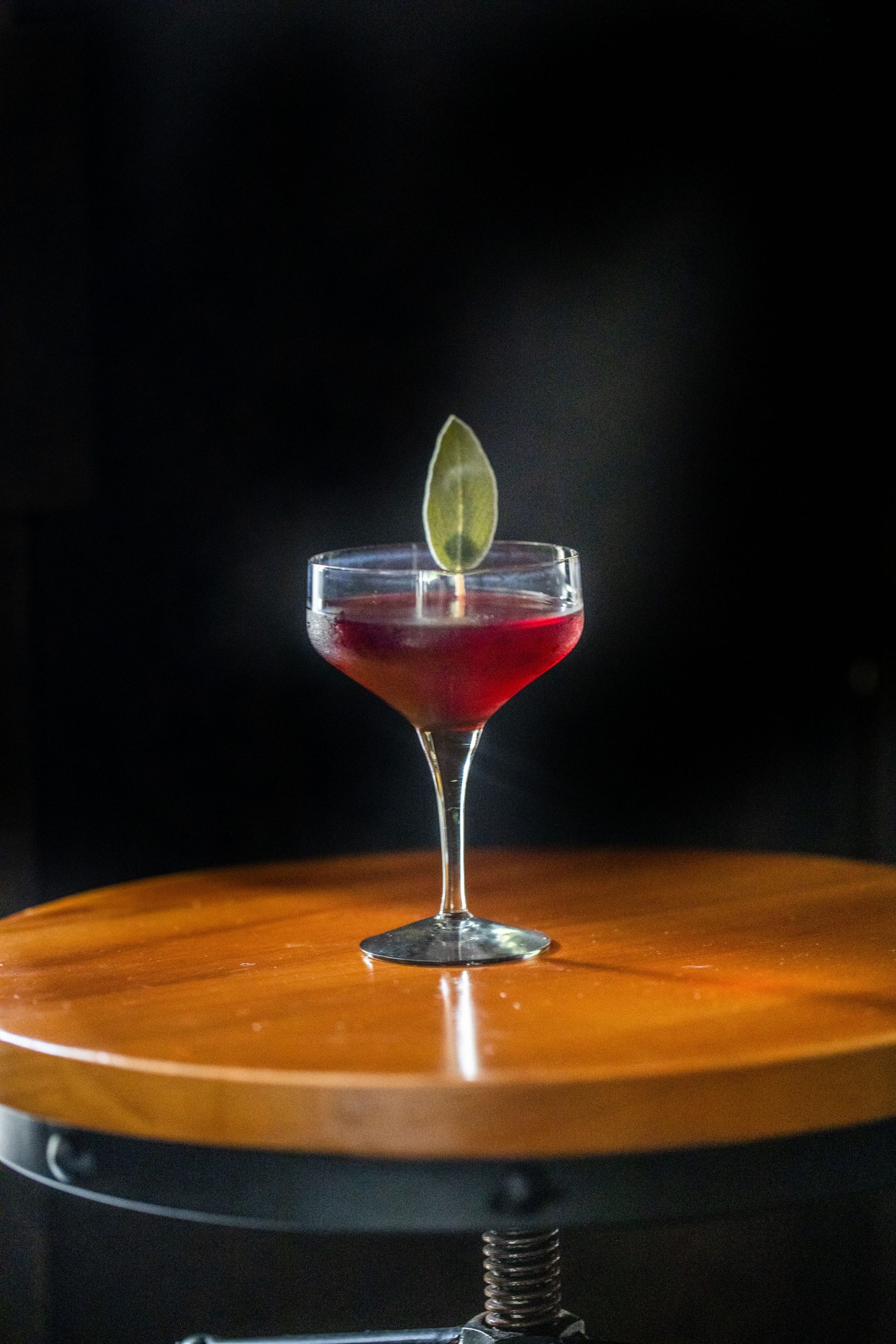 THE 2.0 DEADFALL MENU — BARBARY COAST
The Deadfall in the menu title at Barbary Coast is not a reference to the 2012 film by Stefan Ruzowitzky and neither is it a hint to the lights- out inducing potency of the cocktails. It simply refers to the name of the lower floor of Barbary Coast.
The 2.0 of the Deadfall menu has expanded to offer eight new cocktails that pay homage to the original colour-inspired concept used in the first. Aurum is mackintosh malt, ginger honey, nori, lemon and smoke bath; Emerald is Arquitecto tequila, Cointreau, coriander salt, grapefruit and lime; and Scarlet is Remy Martin cognac, wild turkey rye, vermouth, absinthe and raspberry.
Ask for The Click Clack too, a paper fortune teller menu that helps one decide on the cocktail based on his mood and desires (riches, strength, luck or love).
This story first appeared in the August 2020 issue of Men's Folio Singapore.
We are offering free Magzter subscriptions to Men's Folio so if you're bored, listless or sick of doing your job, click here to subscribe! 
---