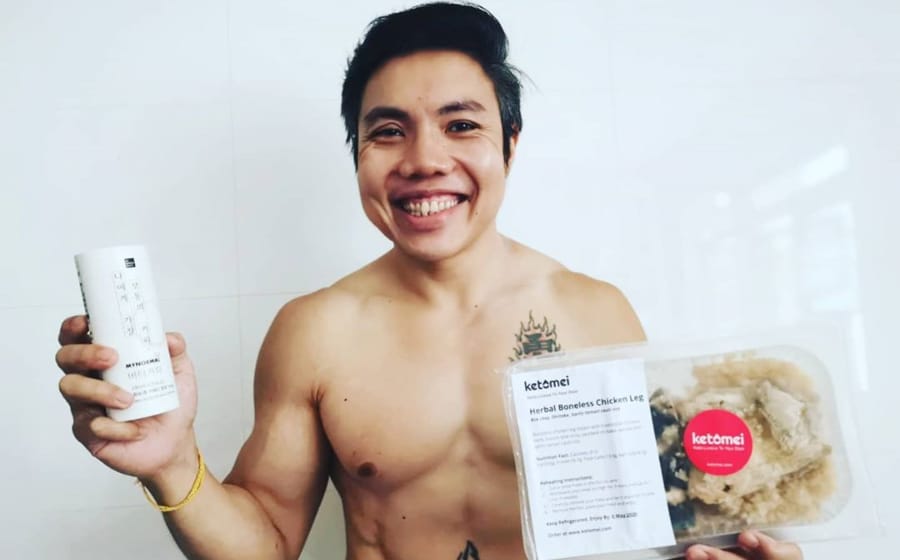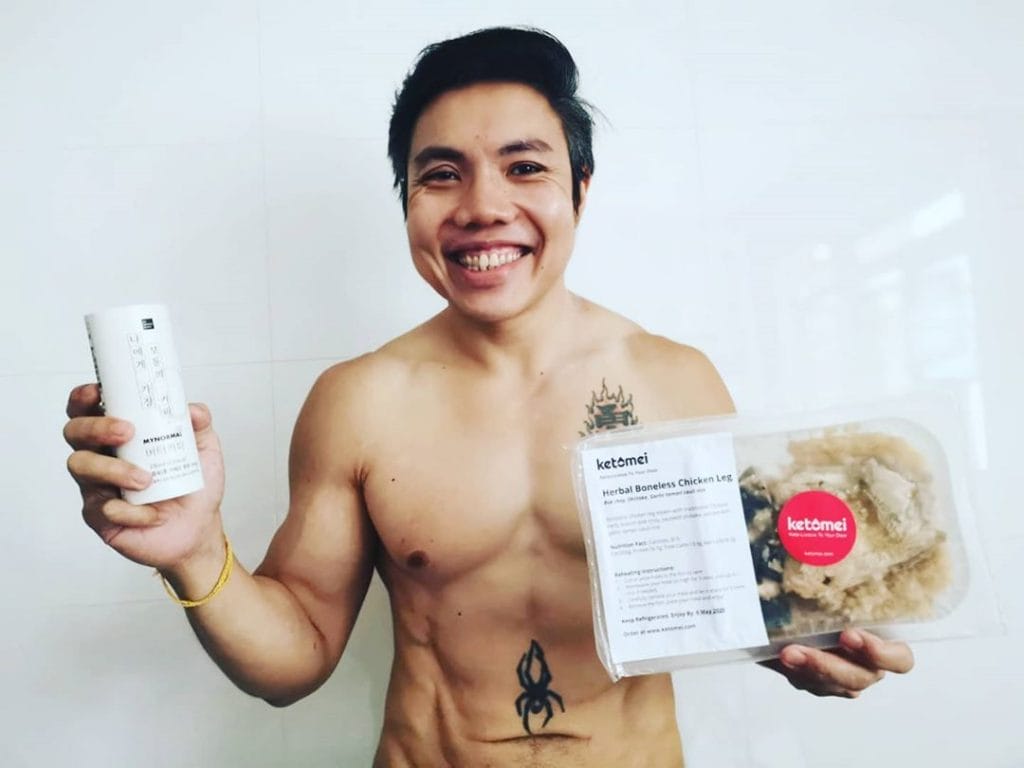 The myth of a simple keto diet — something that eludes the common man in their pursuit of looking #shredded, bro.
While motivation quotes can only get one so far (even if it's your phone lock screen), Shane Quek, area manager at Anytime Fitness debunks the myths.
Shane has managed to shed 27kg in three months so he is (according to us trying to speak gym speak), super #legit.
—

I spent most of my life being the chubby one. Growing up, I kept away from trouble by indulging in my favourite pastime which was eating.
On many occasions, I tried to lose weight by going on drastic diets and spending long hours in the gym. Such extremes were not sustainable and it wasn't long before I was back to my chubby self again. Tipping the scales at 95kg was my new high.
I took the easy meal option of snacking and eating fast food. As people around me always say, I do not chew my food; I swallowed. This lousy habit resulted in me eating way more than what my body needed and "food coma" was a common occurrence.
Being overweight was hard because even the slightest task felt like a chore. It was also difficult to find the right kind of clothing as every top that could accommodate my my 45-inch waistline ended up looking like a dress. Little needs to be said about the pants.
—

The secret to weight loss is taking it slow. I started using the Fitbit my girlfriend bought me to track walks around the neighbourhood and these walks gradually gained speed into what it is today — a jog.
Knowing too that carb loading was the major reason for my weight gain, I started on my research because I needed a simple keto diet that did not disrupt my daily life. It had to be easy and sustainable.
A simple keto diet restricts your carb intake to less than 50 grams and this low-carb meets high-fat diet allows me to continue enjoying many of my favourite food. Staples include salmon, fatty meat, eggs, and dairy products like cheese. It was definitely not an inconvenient switch at all! However, sugar and carbohydrates are a big no!
That is probably the hardest part of going keto as the body needs to use fats as energy instead of carbs. The results however, are efficient and long-lasting.
—

Muscle definition does not appear by magic. As I lost the initial weight, some exercises were added and I coupled my diet with a mix of HIIT and LIIT — weight training like upper body and lower body exercises.
The upper body exercises worked out body parts like the chest, shoulders, back, biceps and triceps while the lower body exercises included my legs and quads. I trained four times a week in the gym and for 90 minutes on average each time where I combined chest workouts with triceps, shoulder workouts with biceps, back workouts by itself, and legs and quads alone.
—
My simple keto diet consists of a ratio of 65% fat (healthy animal fats), 30% protein (chicken thigh with skin, pork belly meat, avocado, salmon fish, peanut butter or whole eggs) and five percent carbs which I am to have a minimum of 20 grams to a maximum of 50 a day.
I keep my carbs intake daily very low to be in ketosis stage (fat burning stage) which has helped me reach my target weight with better self-esteem.
It is crucial that one stay commitment to remain in ketosis. The weight loss and new found energy is indescribable.
If you're bored, listless or sick of doing your job, click here to catch up with our September 2020 issue! 
---