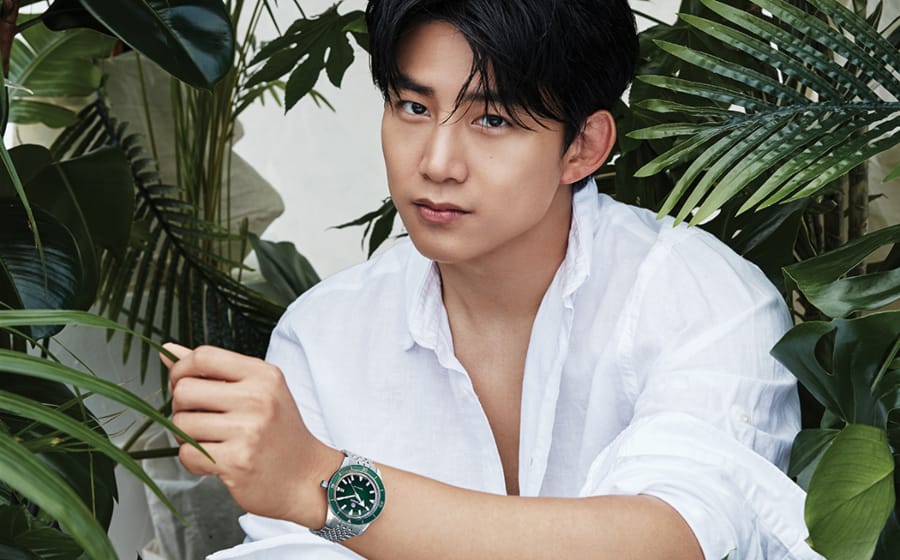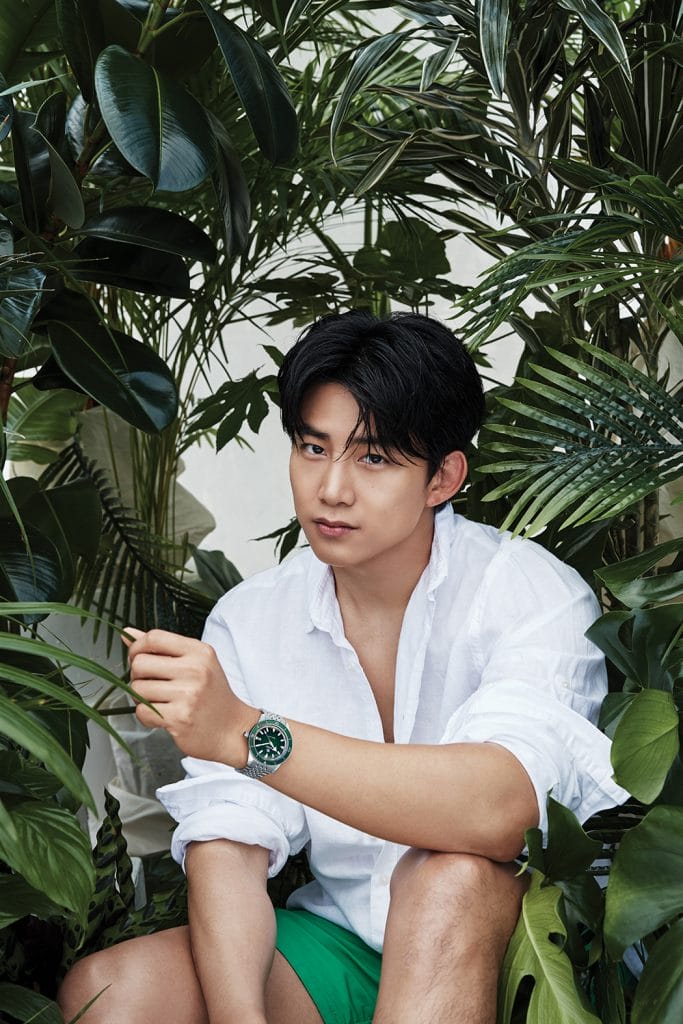 For anybody who is confused about who the stud above is, he is Ok Taecyeon from Korean boyband 2PM. Or as they call him, the "muscle" of the group. But he's not just a formidable Instagram thirst trapper and neither is he an "ok but what else does he do though" kind of guy, he has won awards for acting too, you guys.
That's not what we're here to talk about today though. We're here today to talk about how Ok Taec-Yeon is the new Korean ambassador for Swiss watch brand Rado (after all, the singer first came across the watch on the set of a movie film).
While it seems a little head scratching because rugged men = rugged watch = shouldn't Ok Taec-Yeon be wearing something a little grittier, let us circle back 48 years to when the Rado Captain Cook was first invented.

First making its debut in 1962, the Rado Captain Cook was brought back in 2018 with some minor tweaks — a stainless steel turning bezel with a polished green high-tech ceramic insert and a box-shaped sapphire crystal with anti-reflective coating on either sides (TLDR: it really is quite hardy).
But men seem to demand more and more from their watches (we're honestly just short of turning them into LED facial devices or personal grooming tools), not only is the updated Rado Captain Cook water resistant up to 300m and powered for up to 80 hours, you can change the strap four ways too.
A three-link stainless steel or a rice grain bracelet or a leather or Nylon Nato style strap without any need to Mcguvyer it might be the selling point of the bracelet but Ok-Taecyeon says it better.
"I like the scratch-resistant feature the best because the watch stays the same for a long time. And it's light, so I think it's a watch that I would to recommend to people who enjoy active lifestyles like me."
—
View this post on Instagram
In case you need a visual reminder of who Ok-Taecyeon is, the singer is back on the 'gram by the way. You're welcome.
Check out (literally or visually) the Rado Captain Cook today here. 
---