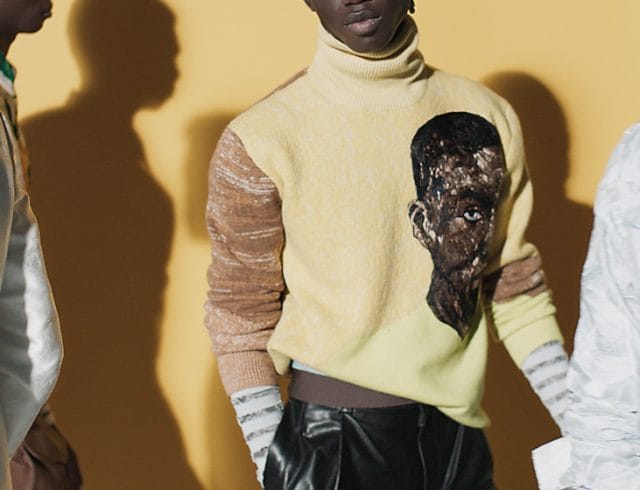 The buzziest houses in the menswear circle aren't just tapping into our hearts and wallets. They're tapping into the pretty big couture movement (puff sleeves! hand beaded sequins! anything Timothée Chalemet is wearing) that is reinventing the wheel driving this industry.
We're calling it the "luxury car experience" because while it takes you a while to really understand the features, no one perhaps comes close to how Kim Jones  has precisely driven it for the Dior Summer 2021 men's collection.
—

While the world of womenswear has long pioneered the engineering feat of hand labour and artisanal touches, this craftsmanship has been discussed as one that might not keep couture relevant in recent times.
Couture now requires an obsession with modernity coupled with innovation — both traits which Jones has injected into the collection.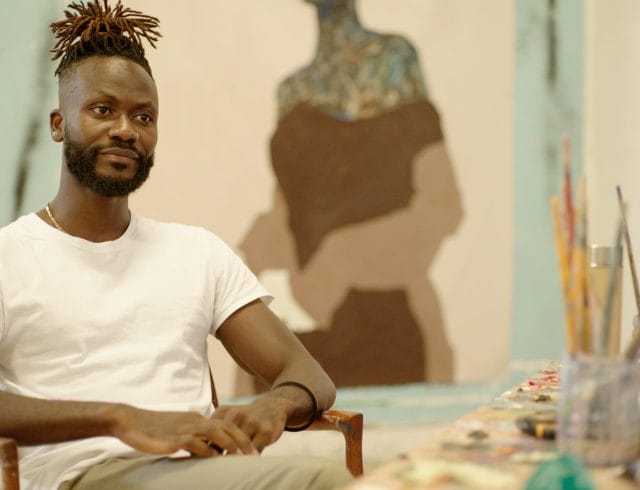 Community, social and political struggles, and the intimacy between friends — just some of the issues Amoako Boafa explores in his art.
Collaborating this season with the Ghanian oil painter Amoako Boafa (the artist is famed for using both his fingers and brushes to paint portraits of his friends), Jones has reproduced Boafa's portraits and motifs onto some pretty challenging fabrics.
An ivy print embroidered on silk ribbed knits, a portrait of a man's face on a fur turtleneck, a brown leather jacket layered with passementerie-like (aka a braid often used as a trim) ink strokes and of course, pieces that highlight Jones's obsession with construction and architecture.
The luxurious precision of high-waisted shorts (it comes with a cummerbund!), a white silk marching band coat and a crocodile leather and wool safari jacket. It must also be mentioned that as much as that spirit of flou championed by monsieur Christian Dior can be seen, Jones's brings it into the future by imparting what a new generation of customers desire — the cool factor that comes with wearing streetwear.
—
Here, we've curated ten of our favourite looks from the collaboration between Kim Jones and Amoako Boafa for the collection.
—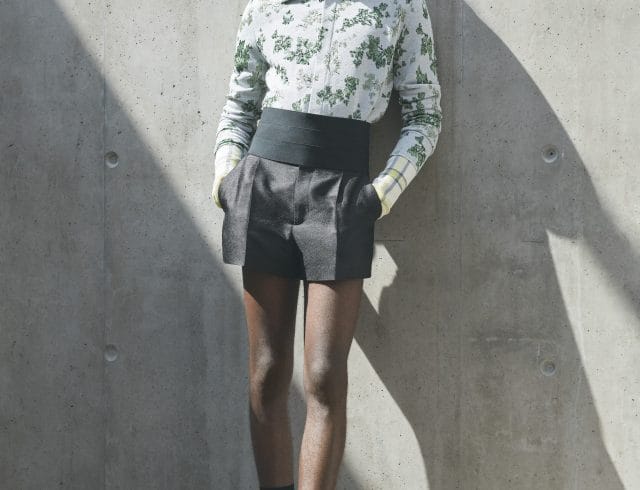 Look 2. Left bank Paris prepster meets "voted best dressed character in a Ryan Murphy production".

—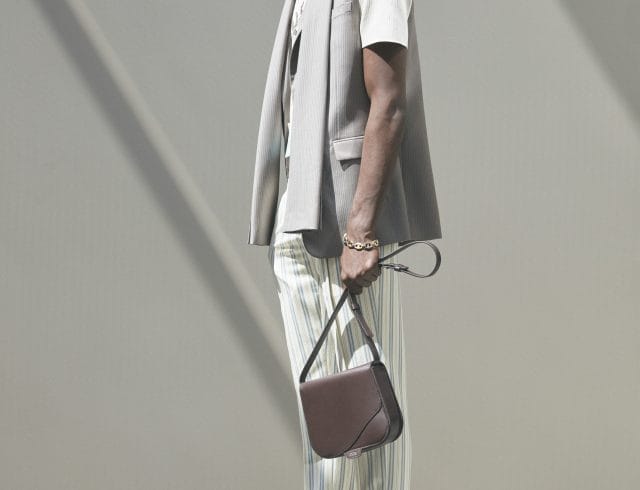 Look 3. How to make any look more formal? Throw on a vest. How to make said vest look less stuffy? Make it sleeveless.
—


Look 11: The new neutral means wearing five shades of them. Bonus: Kim Jones's streetwear take on the dad sandals.
—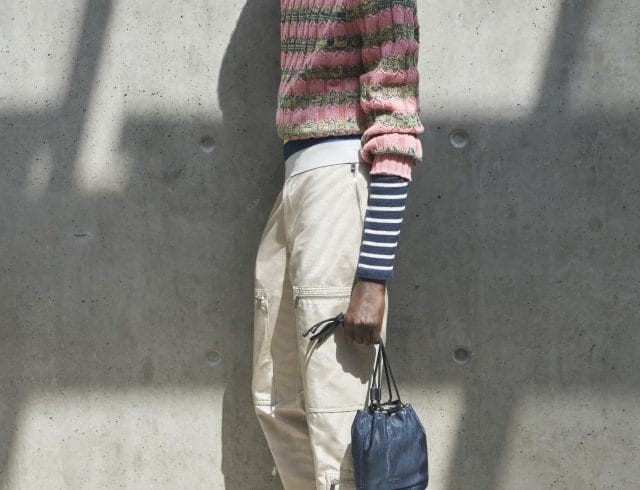 Look 13: The unexpected bag silhouette from a Dior Men's collection — the bucket bag.
—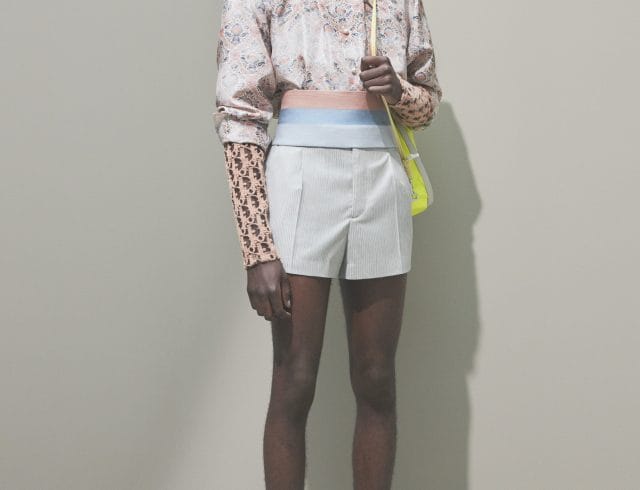 Look 17: You see short shorts, we see a much needed vacation to a length where no upper thigh has been before. Another bonus: the flouncy neck scarf that matches your shirt.

—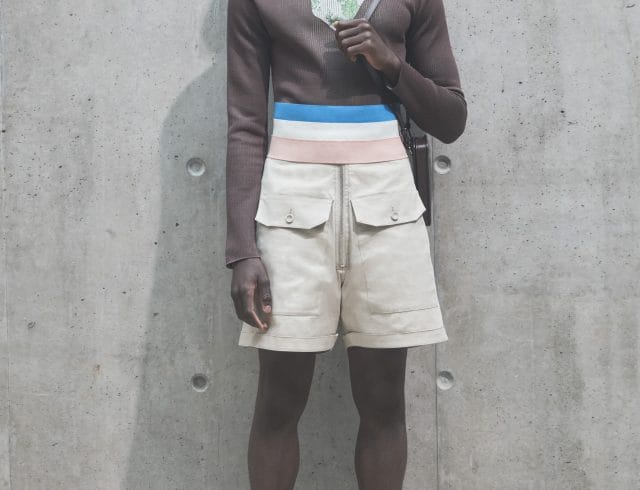 Look 21: Another Summer 2021 must have — the printed bib. As to how you should style it, we're going to get back to you in 2021.
—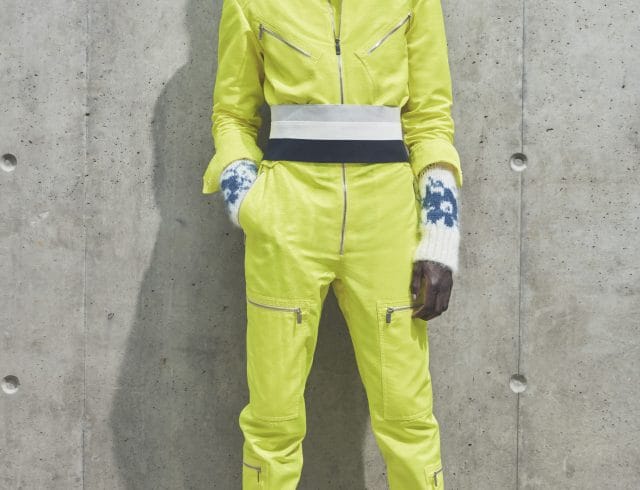 Look 25: No longer the colour reserved for construction workers, firemen jackets or Stabilo — neon yellow is the highlighter of Summer 2021.
—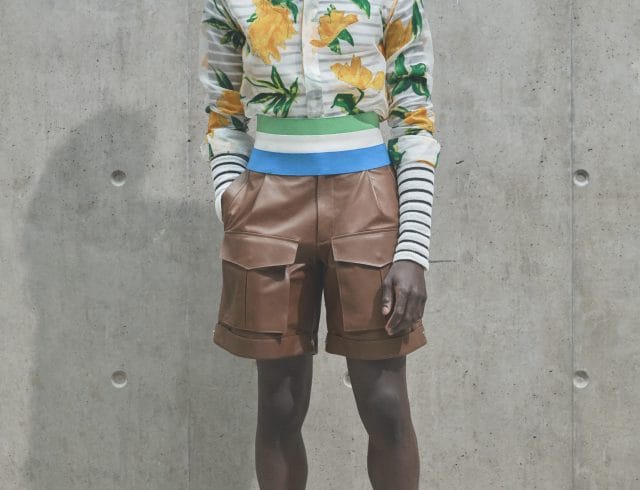 Look 27: Why stick to one pattern when you can have two — if you can't mix it, clash it. Sorry folks, no dated fashion movie jokes here.
—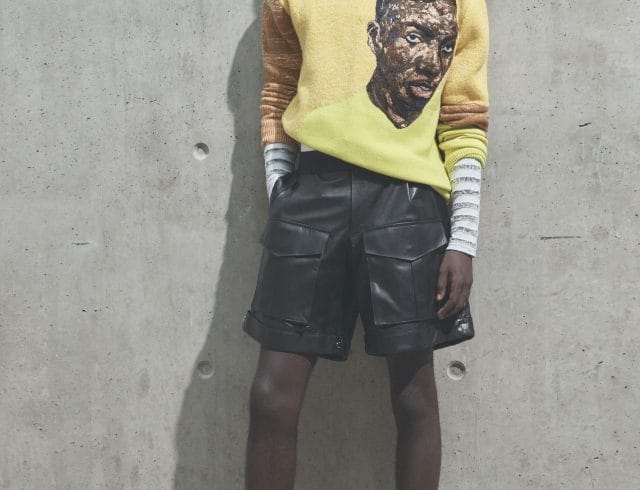 Look 29: Look at this profile looking at you looking at it looking at you looking at it. Now, dial in to your favourite Dior Men's SA and ask to reserve it come 2021.
—


Look 31: The couture finish on the top of the menswear cupcake — puffy sleeves with an hourglass waistline. The extra topping is the slouchy hobo bag in delicious black crocodile leather.
—
Fitting photo credits Jackie Nickerson 
Catch the Dior Men's Summer 2021 show by Kim Jones and Amoako Boafo here if you missed it. 
---