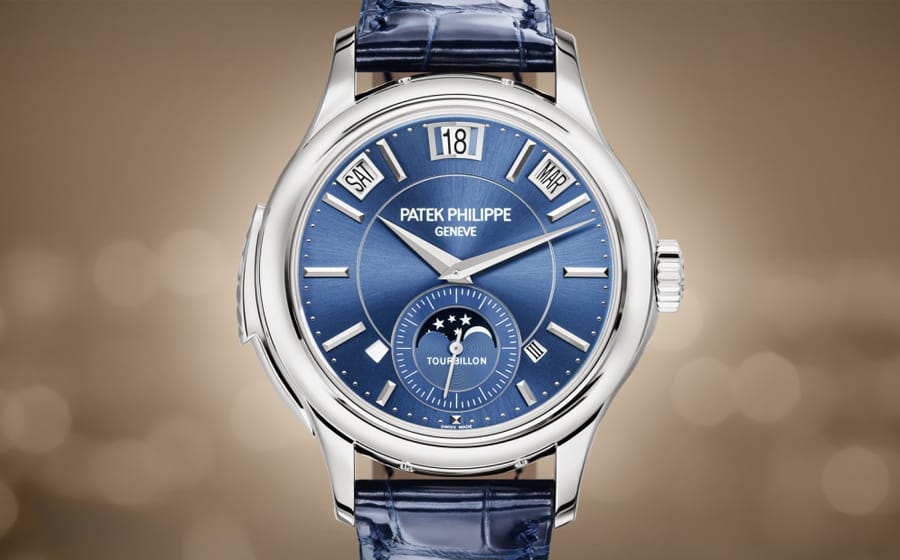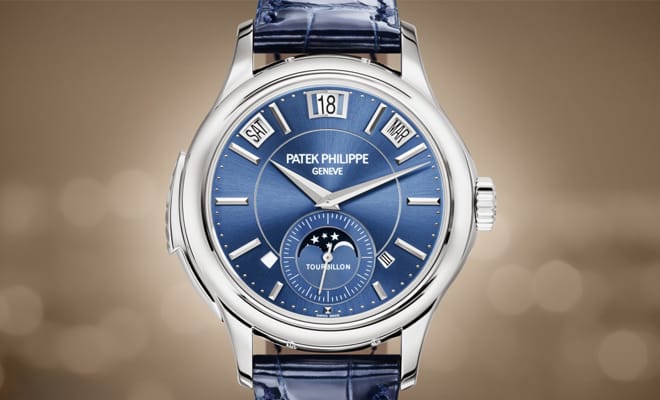 If you have been following the weekly Men's Folio Time section, you would have come across one article that mentions the curation is governed by a weekly theme. Well, this week's theme is grandiosity, and this is how Dictionary.com defines it:
Affectedly grand or important;
More complicated or elaborate than necessary;
Grand in an imposing or impressive way
Based on that, we can easily pick out a bunch of watches that meet the various definitions.
—
Grand in an Impressive Way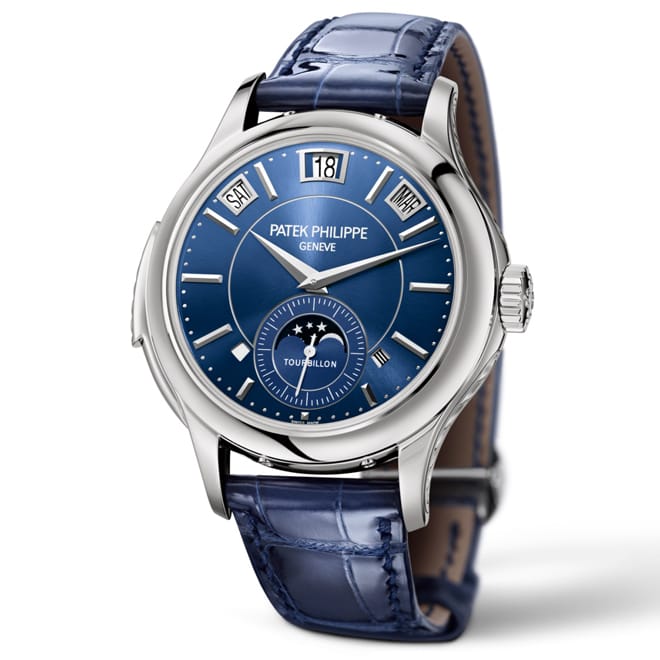 It is not possible to start an article about grandiosity without mentioning grand complications. What is a grand complication or a complication then? A complication is any mechanical function beyond time telling — a chronograph, mechanical alarm or even as simple as a date. Grand complications are those that are the most complex and represent the highest order of haute horology. The Patek Philippe 5207G-001 shown here is an example of a grand complication that not only fulfills but smashes the "Grand in an impressive way" criteria.
A tourbillon (concealed), perpetual calendar and minute repeater are packed within its white gold case, the latter two being grand complications (tourbillons are not one even though they are pretty to look at). The perpetual calendar automatically accounts for leap years and date changes without manual adjustments, while the minute repeater pleasantly chimes out the hours and minutes. Actuating the mechanism on the left side of the case kickstarts the gongs within the movement.
—
More Elaborate Than Necessary
Two watches were picked for this category to portray how watchmakers go beyond what is required to produce a watch that is more elaborate than necessary — an Omega and A. Lange & Söhne.
Like any other tool/dive watches in the market, Omega's Seamaster Planet Ocean 600m is purpose built for extreme environments and harsh conditions. Good ol' stainless steel is the basic material needed for the watch; ceramic and titanium are welcomed upgrades to beef up the watch but diamonds? It may be the hardest material but is that not a step too far for a dive watch? And it is exactly what Omega did, encrusting the bezel and crowns with white and purple diamonds in a big insert-whatever-expletive–you-like manner.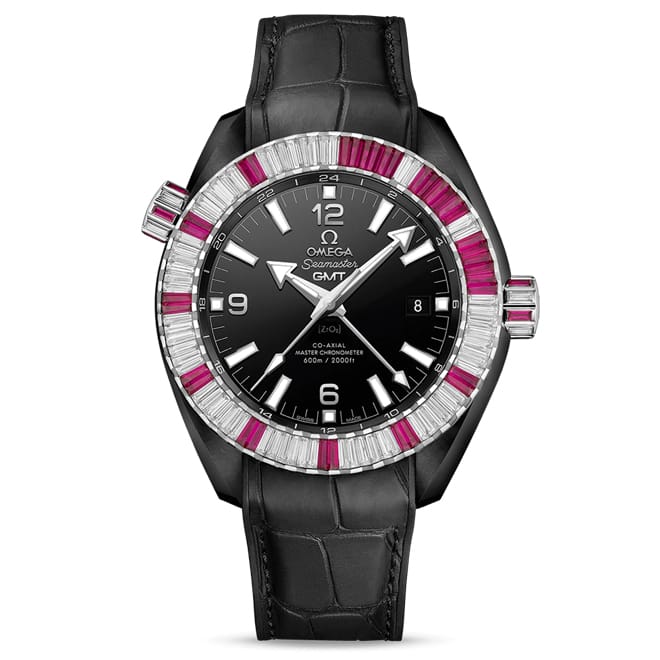 Ceramic is the choice of material for the case and dial, making the dive watch tough as a nail but oh-so-light as well. In the spirit of all dive watches, it is rated to 600m water resistance in case you get thrown into a pool at poolside parties. A GMT complication is welcome too just so you can track multiple stock market timings to fund this baby.
—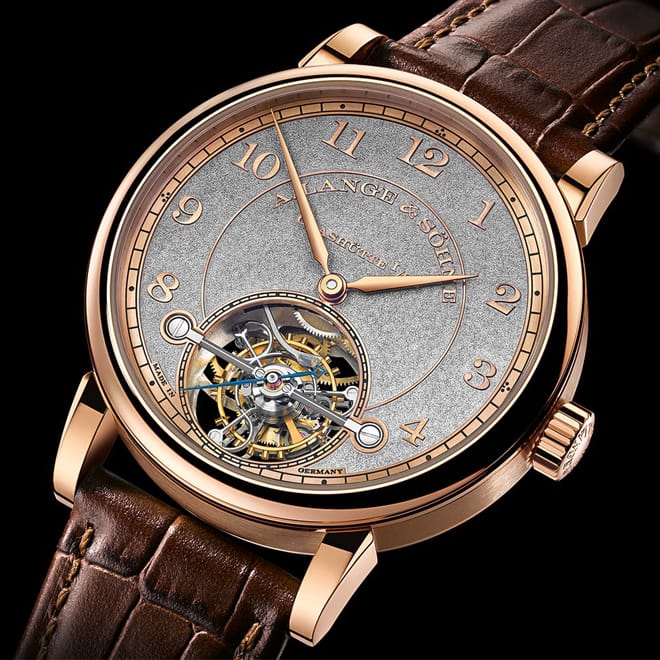 A. Lange & Söhne is one of the biggest proponents of handmade timepieces, a reputation garnered over a relatively short span of 25 years or so. Such is the level of quality and craftsmanship that has made the Saxon brand highly revered in the industry. The Handwerkskunst introduced in 2011 was introduced to push the limits of decorations, be it watch cases, movements or dials. The landing page reads "we do not spare any effort in perfecting each individual part of our timepieces – even those that cannot be seen once the watch is assembled."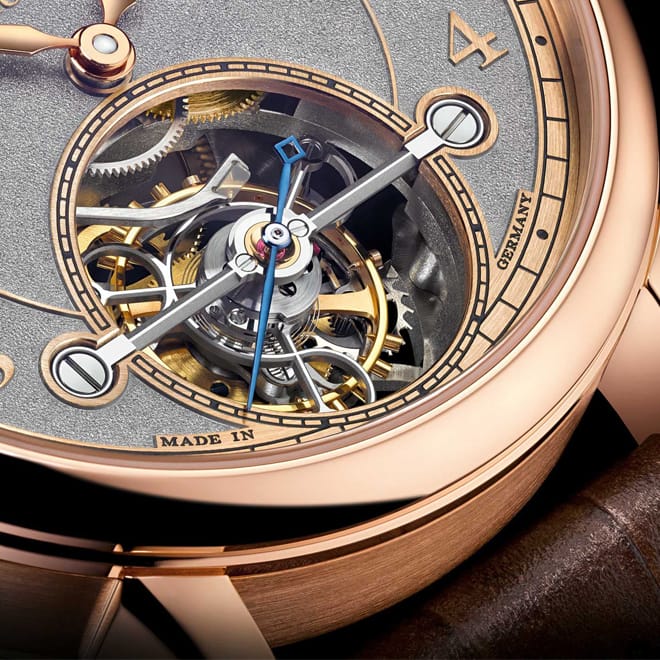 Pushing the limits is exactly what them Germans did with the 1815 Tourbillon Handwerkskunst. Housed within a pink gold case is a solid black-rhodiumed pink gold dial, finished with a technique known as tremblage. In the words of layman vernacular, it is to engrave with the tremors of the hand. The result is an ornate work of art that only 30 owners are fortunate enough to own. Another technique known as spéculaire or black-polish is applied to the tourbillon bridge and cage. The components are hand polished till a perfectly smooth surface, that appears a stark black from certain angles, is achieved.
—
Affectedly Grand or Important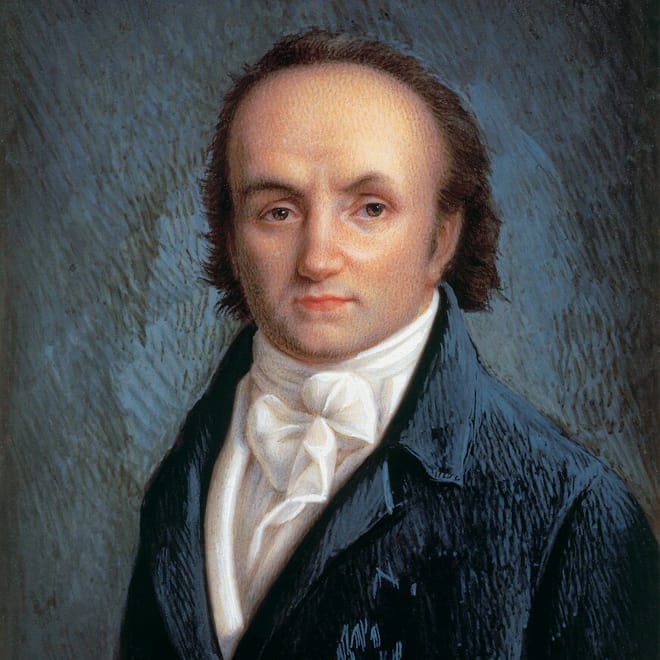 The next category is not given to a watch or a brand but instead to a man known as Abraham-Louis Breguet (1747-1823). Apart from founding his eponymous brand in 1775, Breguet is credited to some of the most important horology inventions. He conceived the idea of a self-winding (automatic) watch by using weighted systems akin to pendulums in pocket watches. Concerned with how gravity would affect the accuracy of timepieces, Breguet devised an innovation to counter it. That innovation is known today as the tourbillon. The minute repeater complication was perfected by him, switching out heavy bells (yes, actual bells) in pocket watches for gongs and coils for a lighter and more pleasant aural sensation.
The list of innovations does not stop there. Clumsy owners can rest well knowing the shock absorption system, named pare-chute, was championed by him. Finally, he thought of attaching two pieces of straps to a pocket watch when the Queen of Naples commissioned Breguet for a timepiece to be worn on the wrist in 1810. It took two years to develop and the resulting timepiece was the first ever documented wristwatch. The three watches featured above, in one way or more, utilise the innovations of Breguet. Abraham-Louis Breguet fits the criteria perfectly, affectedly important for horology so much so the Seiko Museum regards him as the Leonardo da Vinci of horology.
---