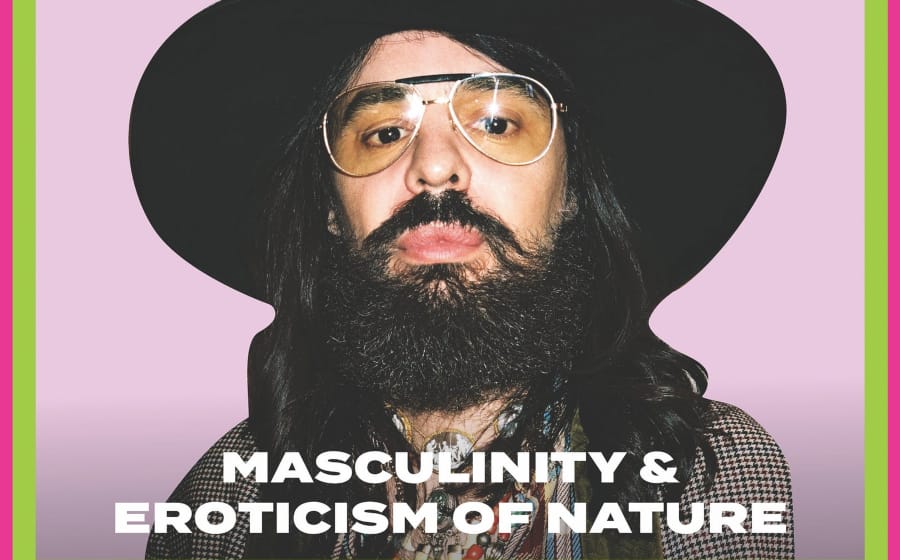 As we begin social isolation, it gives us extra time to learn new things — whether it is in the form of learning how to make souffle pancakes, dalgona coffee; taking up crafts or learning more about an existing topic.
How do you feel when talking about issues involving the sexual nature of human beings? Perhaps, curiosity and doubt are two of the words that run through your mind. When addressing such a topic, we should always talk clearly and consciously.
With that in mind, Gucci and The Sex Ed has joined forces in an incredible collaboration for the third season of podcasts produced by the platform of the same name.
The podcast debuts with Alessandro Michele as a special guest for an exclusive episode behind an intimate and relaxed chat. The designer who has led Gucci's creative direction since 2015, spoke openly with Liz Goldwyn, podcast host and founder of The Sex Ed in an interview recorded in Milan at Gucci's office, right after the Fall/Winter Women's Parade 2020.
—
View this post on Instagram

Speaking clearly and without inhibitions on the sexual side of the world, Alessandro Michele reveals what drives his whimsical runway decisions, revealed his erotic and close relationship with nature, and cited why he had Rome — his hometown — as a lover, his passion for dressing like a 1950s grandmother and going beyond the restricted and standardised modes of masculinity, he explained how he manages to channel his orgastic energy into his every day.
"When people ask me about sex, I usually say that it depends on what you think about sex, the idea of sex is the idea of God, the idea of sex is the idea of energy, it is the idea of being in touch with people things that make me feel alive ", said the designer.
The designer also said some pretty notable things such as, "when i dress a guy like a granny, he becomes sexy."
Other topics the duo discussed included balancing chakras with flower beds and more.
—
View this post on Instagram

—
Founded in 2018 by author and filmmaker Liz Goldwyn , The Sex Ed is a multimedia platform full of guidance on sex, health and awareness in a fun and supportive way for those who listen.
Informing and inspiring conversations about sexual well-being through expert essays, live events and a podcast, presenter Goldwyn invites leading clinical specialists in sexual medicine and reproductive health as well as leading cultural voices, artists and influencers address in dialogues sex education, sexuality, gender, entertainment, well-being and more.
Previous seasons have featured iconic names like Nick Kroll (Big Mouth), Rebecca Sugar (Steven Universe), Natasha Lyonne (Russian Doll), Dita Von Teese and Jill Soloway (Transparent).
—
View this post on Instagram

—
The third season — which will be available from today onwards — has a whole new schedule consisting of 12 episodes. Experiences and knowledge will be shared with a wide range of guests, both in styles and backgrounds, including historians, adult stars, experts, doctors, actors and musicians.
This story first appeared on https://www.lofficielsingapore.com/.
---