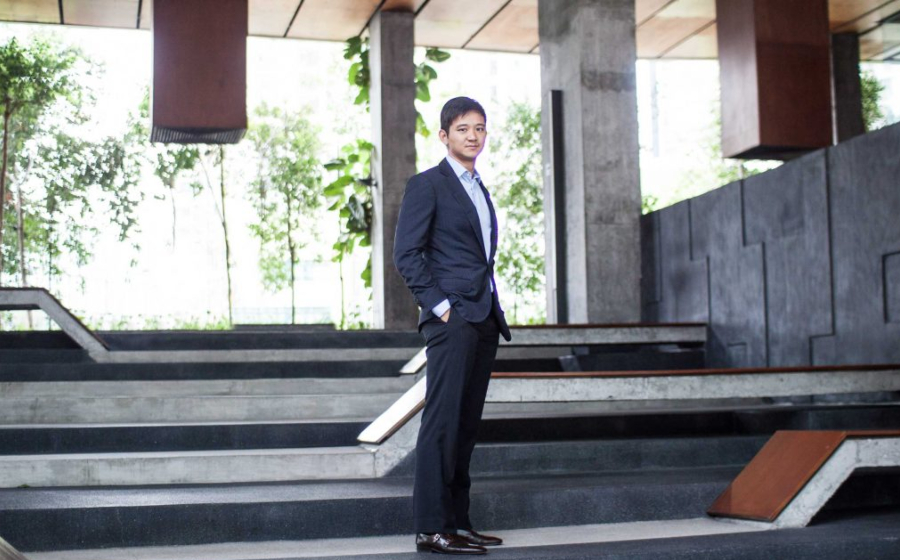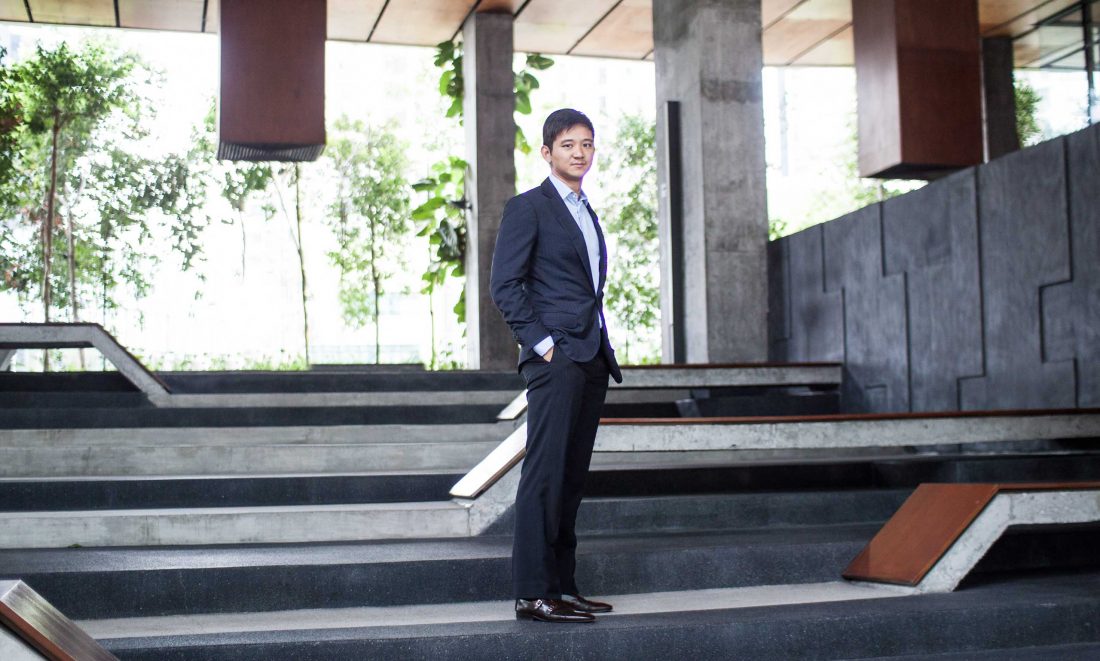 In the twenty second instalment of #MensFolioMeets — a weekly column where we interview who's who and who's in the know — we speak to Chevy Beh, founder of mobile application BookDoc. 
Chevy Beh's rolodex of achievements reads like an Asian parent's fantasy and we're only listing just a few below:
He was the youngest person to guide the Equesterian Team and the youngest Team Manager of all sports at the 2011 SEA Games.
He was listed by Ernst and Young as the top nominee for the up-and-coming industrialist of the year 2013.
His App Bookdoc has made records by achieving the highest pre-seed and seed valuation in Asia Technology Start-up history.
That said App has then gone on to win awards from CNBC as one of the World's Top 100 Startup Companies, an award in 2019 then came from the ASEAN Summit Business Awards for most innovative startup in the region and another one was awarded by Frost & Sullivan shortly.
However, the funny thing about this enigmatic man is that he's humble with his words. He doesn't speak more than what is necessary and he speaks earnestly from the heart. The latter is of course, what inspired the creation of the App itself.
Don't take it from us though. Read on to find out what makes Chevy tick; he's the genius here.
—

—
Hi Chevy! In the simplest terms possible, what is BookDoc exactly?
I think it's more efficient if your readers could watch this 1:50 video instead https://www.youtube.com/watch?v=aItH4kcLPdI . [laughs]
If you do need a short description of BookDoc, it's split into seven ecosystems.
A one-stop booking platform, a reward system for maintaining a health lifestyle, an e-Commerce marketplace, a tele-consulting service, accessible medical & health information and events, health coaching and a seamless and automated service for employers to administer employee benefits.
—
How is BookDoc helping the public in these troubled times?
We are the official platform working with the Ministry of Health to combat the Covid-19 virus. We provide daily Webinars with Q&A sessions, delivers tests where customers can perform them at home, and our E-Commerce store sells masks, personal protective equipment and sanitisers.
—
Have many Singaporean doctors are there on the service and how were they enlisted? Is there a benchmark BookDoc places for them?
About 70% of the doctors on our app are Singaporeans. Regarding the benchmark; they have to be certified and verified by the Ministry of Health.

—

—
Come to think of it, how did the invention of BookDoc come about?
I first came up with the idea for BookDoc after my good friend Wayne's near-death experience with Dengue Fever. When Wayne first began to feel ill, he underwent blood testing at his doctor's office and was sent home with negative results.
His fever receded which led him to believe that he was on the road to recovery. But his condition suddenly took a turn for the worse three days later and he was told that he had to go to the hospital immediately after a trip to his general practitioner.
While enduring the long wait at the hospital to be admitted, Wayne noticed that his gums started bleeding and he began to feel drastically ill. Panicked, Wayne gave me a call and  I was able to arrange for Wayne's immediate admission. The attending physician mentioned that had Wayne been admitted any later, his life would have been at risk.
Inspired by this series of events and being a seasoned player in the healthcare industry, I pledged to do something to address the inefficiencies and information asymmetries in healthcare.
I founded BookDoc with the goal of improving the timeliness of diagnosis and to help patients find appropriate care.
—
Are there any gaps in the current med-tech industry that you're hoping to address?
I'd like to address the asymmetry, transparency, and access of information; just to name a few.
—

—
Do you have any advice for the new generation of techpreneurs?
My advice to them is to put in lots of sweat and tears. Don't do it just to look "cool" or "sexy" because this mindset is not sustainable in the long run.
—

—
Was the implementation of BookDoc Activ — a reward system for people taking the literal steps to a healthier lifestyle — based on your own active lifestyle?
Yes! I wanted to reduce the rise of non-communicable diseases while gamification and rewarding people for taking measures to be healthier. We currently have over 4,200 offline and online partners in 12 countries.
—

What do you personally think is an activity that anybody — from couch potatoes to the geriatrics — can take part in?
My advice is to just take a simple walk every day. It costs nothing and you can do it whenever and wherever.
—
Lastly, any words for our readers?
The harder you try, the luckier you become.
---