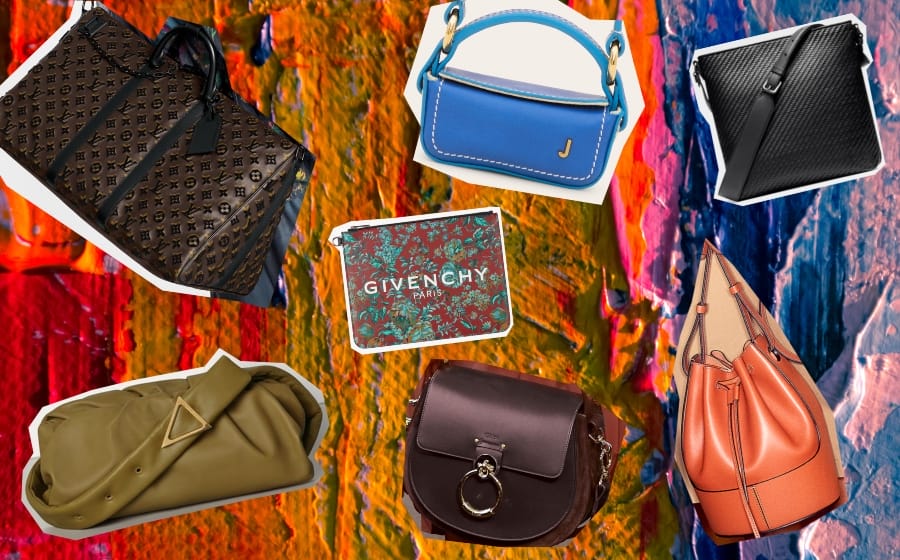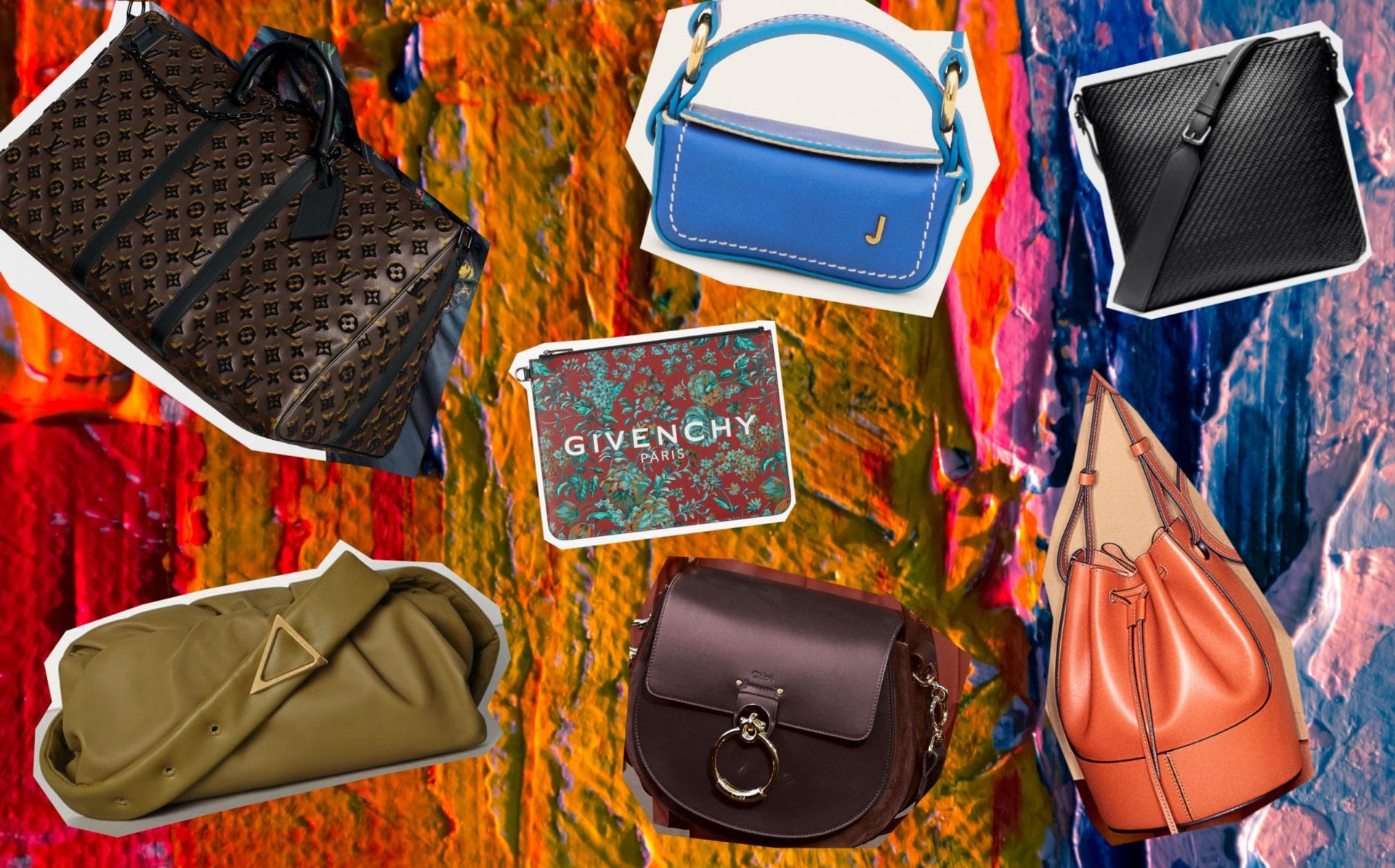 As Carrie Bradshaw put it — "I like my money where I can see it, hanging in my closet" — except where we live we would rarely have the luxury of having a wardrobe big enough to impress anyone, let alone oneself. If Bradshaw were to say the same quote today, as life gets faster and more chaotic, she would definitely say "I like my money where I can see, hanging by my shoulders for all to see".
It's pragmatic and slightly arrogant, but a designer bag is an object of status that conveys personal romance that's slightly more realistic than an actual relationship.
Every generation, every scene, and every subculture has its own definitive bag. Call it the elusive arm candy or the bag of a generation, they're the bags that everyone wants, an object of desire amongst the streets that has everyone talking. The bag of the moment is constantly in flux, we had Fendi's iconic Baguette bag, perhaps (and don't argue with me on this) the first true It-bag. Then came the Saddle, the Birkin, the Paddington, the Rocco, the Jackie; they were the pioneers of what would become icons of each generation.
That was then, so what has become of these "It-bags" today? It-bags were also known as the "bag of the season", but now it might seem as though we're constantly introduced to a new bag each month, making it ever so confusing and hard to keep track. Thus, It-bags have become more personal and individualistic than ever, with an inclination towards one that fits your personality rather than one that fits you right in the crowd.
Today, men's bags have become increasingly more important for menswear and as all bags become more universally unisex thanks to the wave of the genderless bag trend, the Men's Folio team recounts their first encounter with an It-bag, and shares their dream bags they wish they had (or are terribly poor at saving for).
__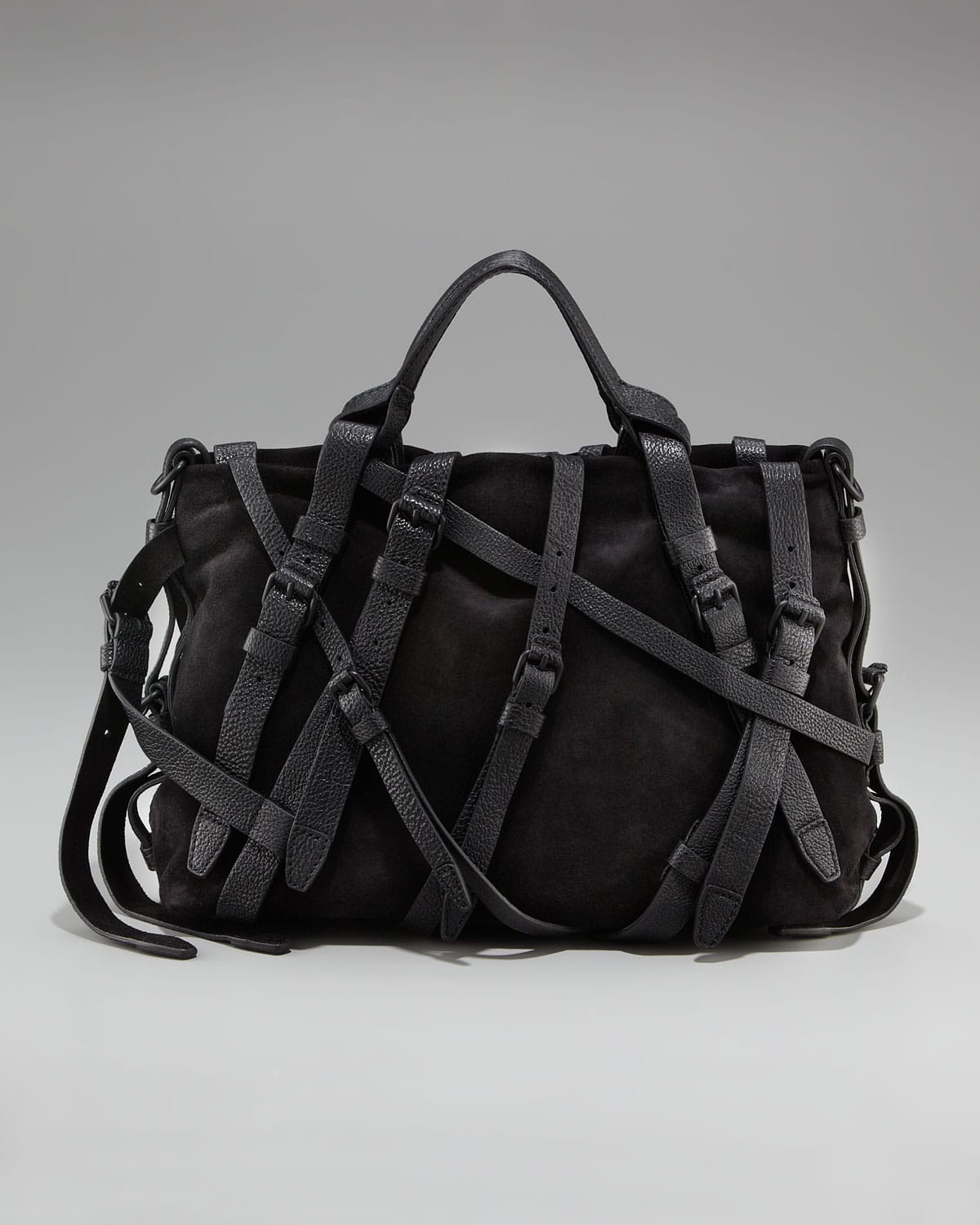 Bryan Goh, Digital Editor
For those of you who have grown up in the Friendster meets Neopets meets Limewire era, Teen Vogue was a thing. While some bought the magazine because #GossipGirl, I purchased it quite religiously to see with what the Olsens wore.
Case in point: my first bag was the Alexander Wang Kirsten satchel. While it has disintegrated beyond recognition, I still keep its leathery corpse in my closet because it reminds me of all the great times I had — carrying it to school, using it as a weapon of defence or vomiting on it during a trip to Zouk.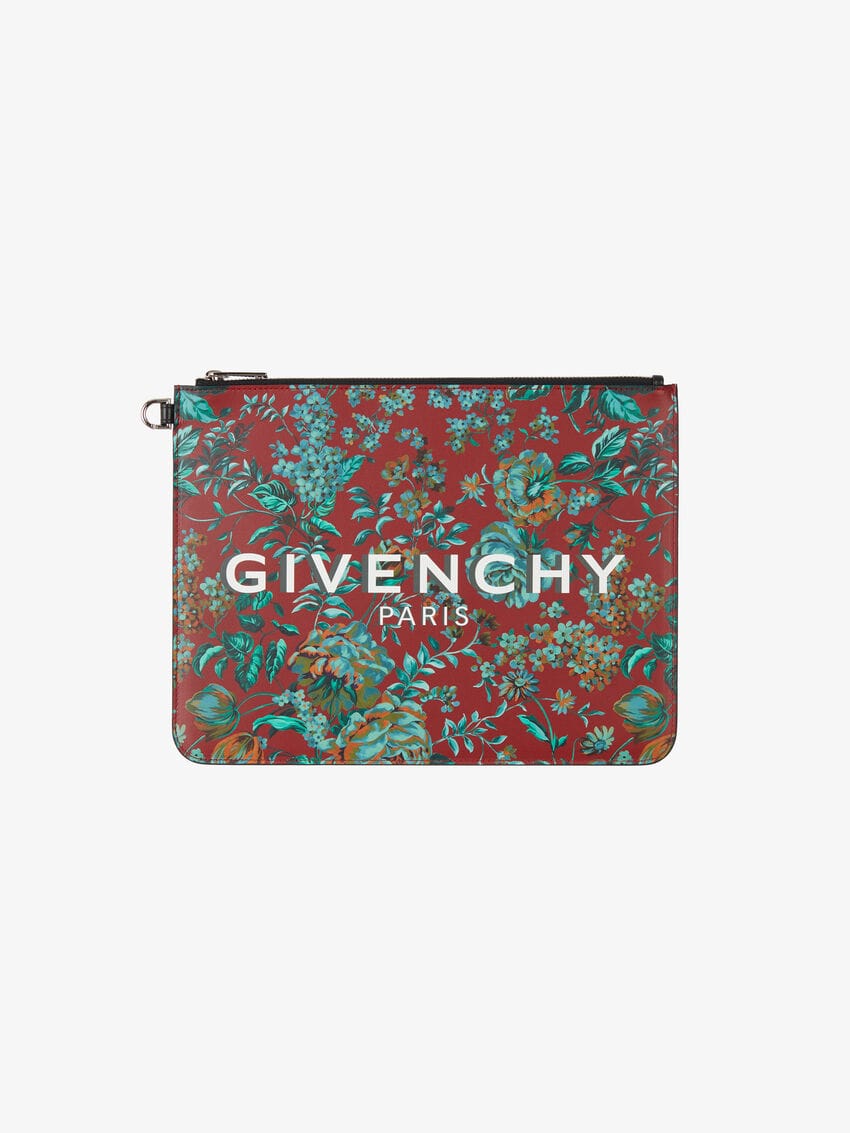 Givenchy Large Pouch
If you told my all-black wearing self 10 years ago that I'd enjoy wearing floral prints, he'd go "yo bro, you mad?" I'm quite taken with this pouch; one part because it's designed by Clare Waight Keller (I've been a hardcore fan since her Chloé days) and one part, I can find it in the abyss of my dark-coloured bags.
Ermenegildo Zegna Pelletessuta™ Black Crossbody Bag
My style oscillates heavily between 1970s Jane Birkin meets Serge Gainsbourg love child and anything that Phoebe Philo has produced at Céline. Hence, this pouch appeals to my second personality; the leather is buttery soft, it's devoid of look-at-me logos and I can imagine it getting more beautiful with wear.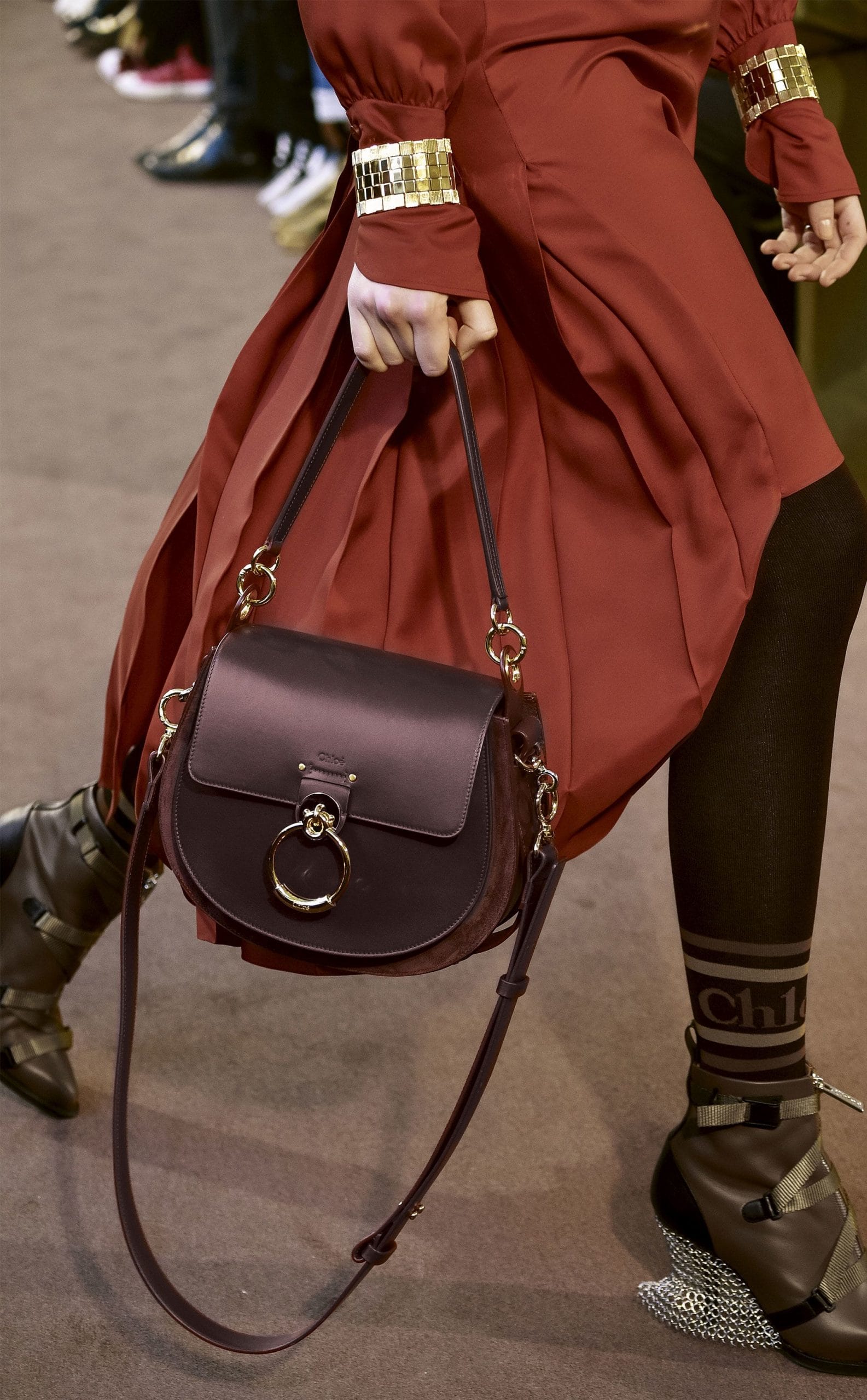 Chloé Small Tess Bag
To say that I'm blindingly obsessed with Chloé is an understatement. I have a Spotify playlist titled "If I Was a Chloé Designer", I have an album on my phone called #ChloéGirls and I featured Chloé every month during my women's magazine days. What do I love about this #cuteAF bag? Its buttery brown shade and 1970s inflected hardware. How wonderfully groovy.
__
Asaph Low, Associate Features & Watch Editor
When it comes to bags, I'm always on the lookout for classics — backpacks, totes, shoulder bags; items that will stand the test of time. Heavyweight canvas and denim totes are my go-to for the moment because it compliments my current style and is able to hold a ton of things.
That said, my first proper bag was from Porter Yoshida. I'm not one to splurge on bags and this would be one of the more serious bags I own. It might be dull but it is highly functional and does a pretty damn good job at it.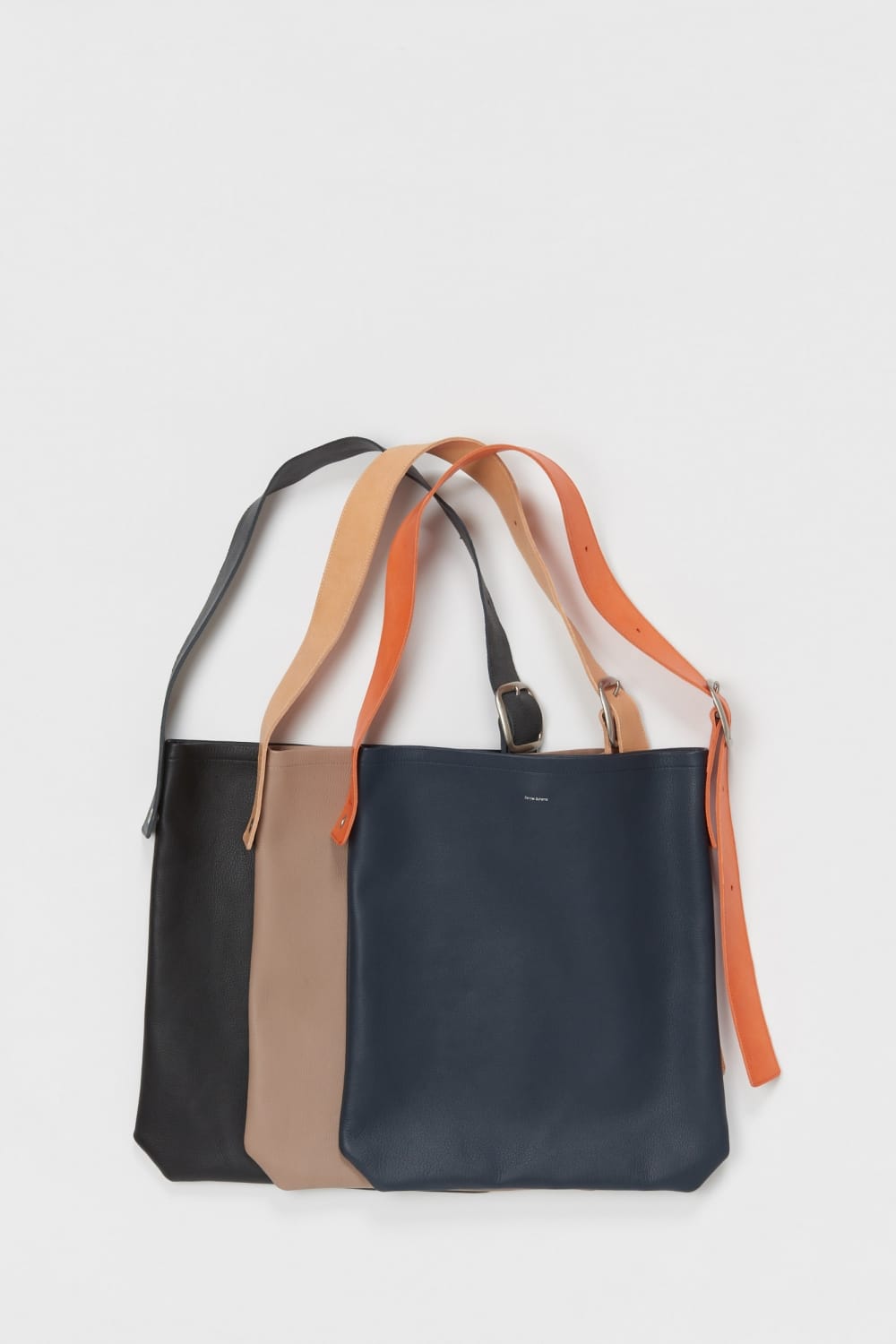 Hender Scheme One Side Belt Bag
The Hender Scheme One Side Belt Bag makes the list because I'm a sucker for anything that ages well over time. Much like denim, the natural tan leather bag will take on a beautiful patina that is unique to its owner over time. The size is perfect to throw in my wallet, phone and a bottle for casual weekend trips.
Visvim Ballistic
No brand combines artisanal and rugged aesthetics better than Visvim. The Ballistic is a significant upgrade to any backpack; it's Cordura upper, waterproof zippers and suede base will definitely outlast my current crop of bags.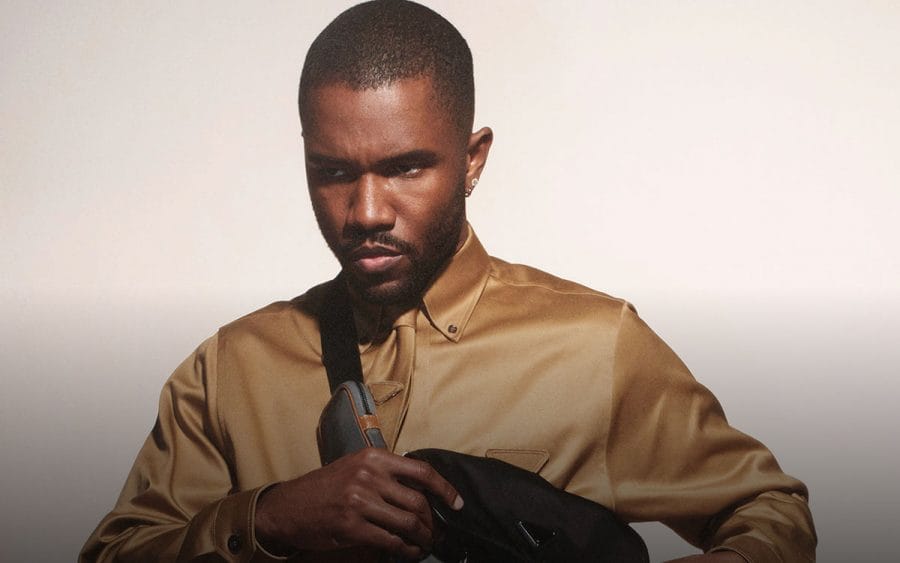 Prada Nylon and Saffiano leather shoulder bag
In all honesty, I'm sold on the shoulder bag when Frank Ocean modelled it as part of the Prada Men's SS '20 campaign. Since I'm usually dressed in white or black tops, the bicoloured bag will be a perfect foil for my streetwear vibes.
__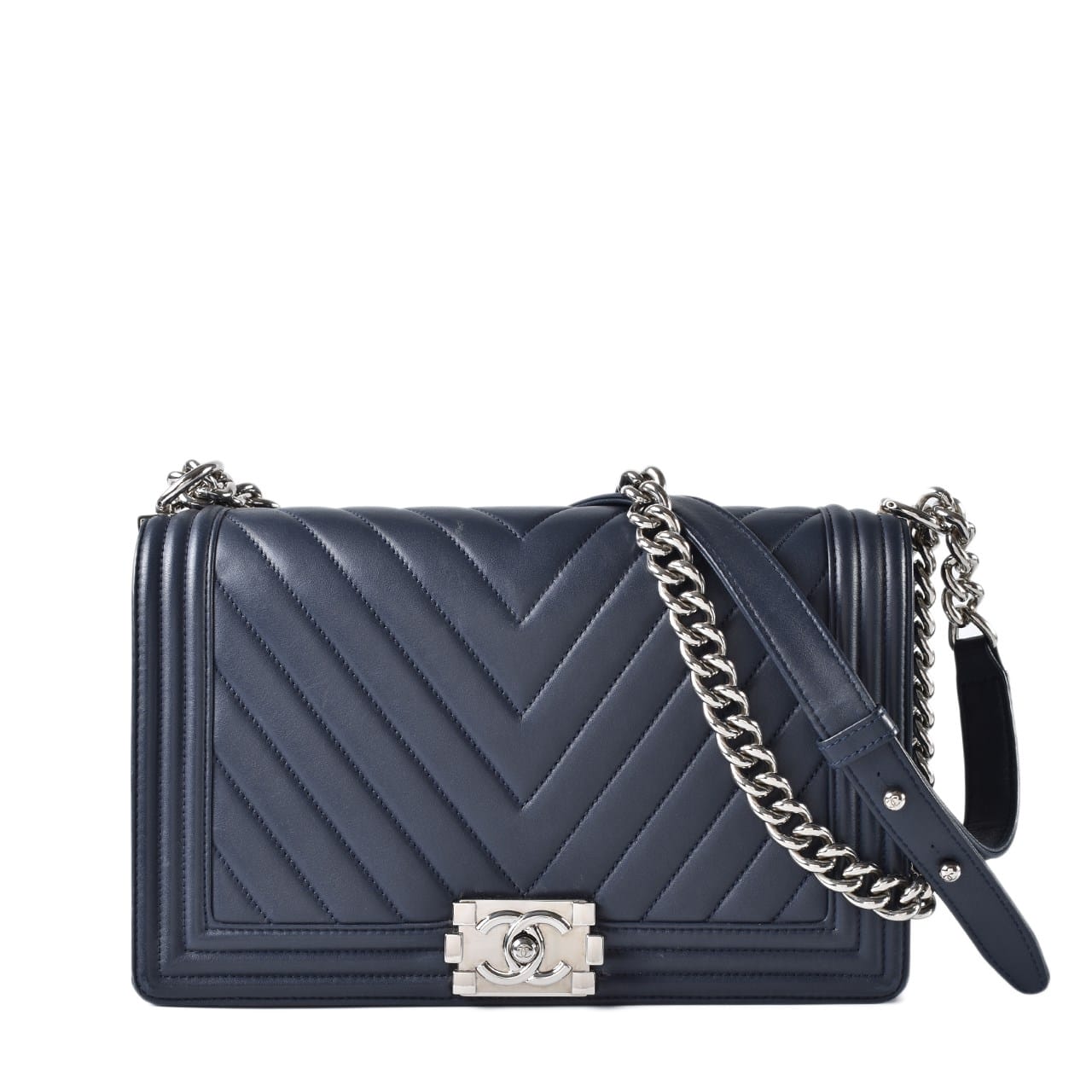 Wilson Lim, Editor-in-Chief
Many fashionistas will lust for the Hermès Birkin — rightly so for its holy grail status — but growing up, I really wanted to own a Chanel Boy in navy blue chevron. This was a time when mini bags and non-gendered bags were not a thing in the men's universe yet, so the Chanel Boy stood out with its grunge and portable aesthetics. Who cares if Chanel was a womenswear brand, a bag is a bag — clearly validated in today's trends.
I typically buy a bag every six months — my desires get piqued at the initial showing during the fashion weeks' shows then I will sit on it for the next six months to assess my need for it. These three bags are still sitting in my checkout cart.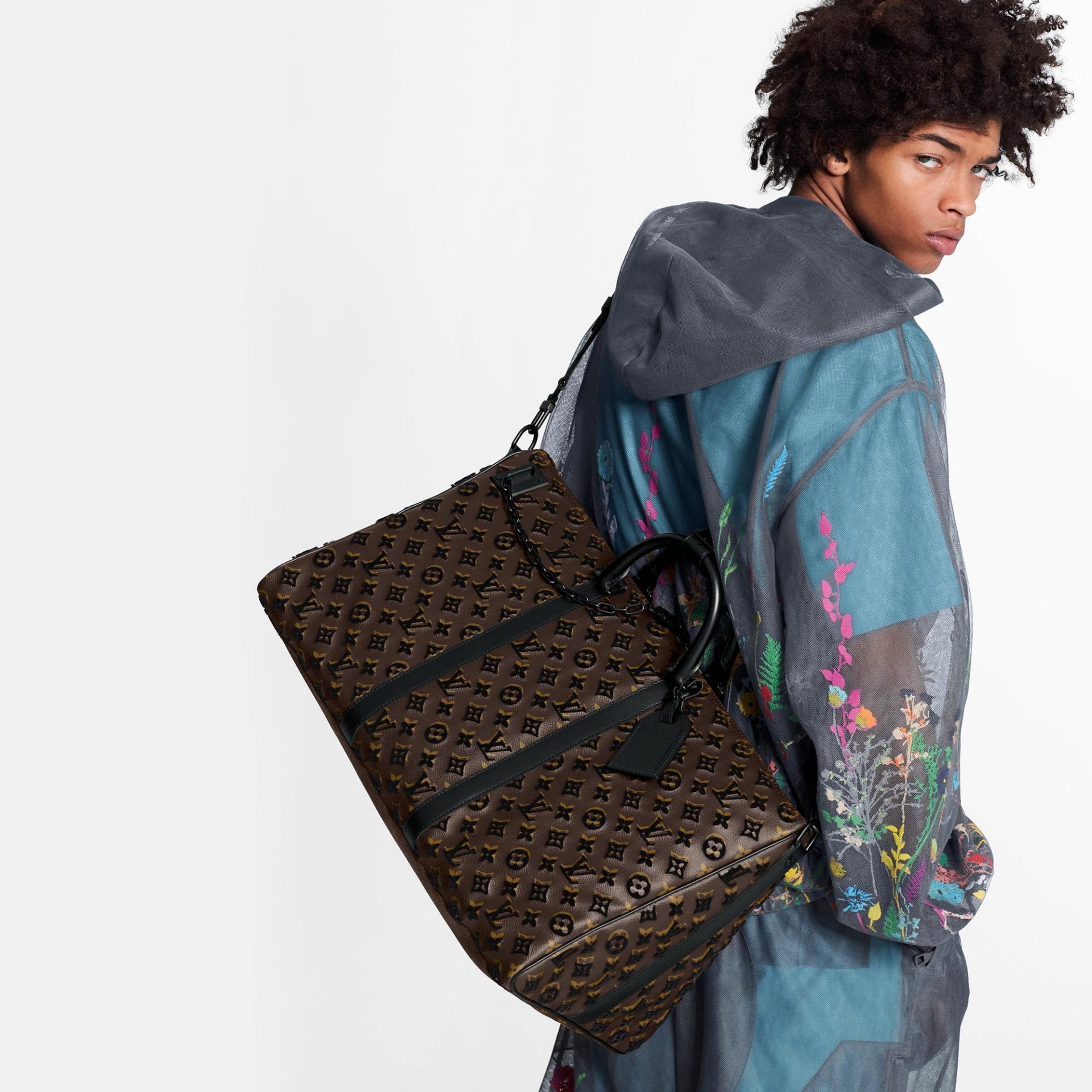 Louis Vuitton Keepall Triangle in Black Monogram Tuffetage
I already own the Speedy 35 and my decision swung away from the Keepall (which is essentially a larger bag of the same shape) because it was too big for my frame and for everyday use. The Keepall Triangle seems to be able to negate my concerns, the triangular shape slightly decreases the volume and the Monogram Tuffetage conveys a discreet luxury which I admire.

Loewe Balloon in Tan
The bucket bag is the icon of the 1990s and since the onset of #NostalgiaPorn in the last decade, it has seen a rise in the demand for vintage bucket bags. I am a fan of the bucket bag because of its kitschy nature (isn't that the reason why we buy so many bags in the first place — because it's kitschy?), but I haven't found something that doesn't look like I swiped it from my mom's cupboard. Till I set my eyes on the Loewe Balloon bag.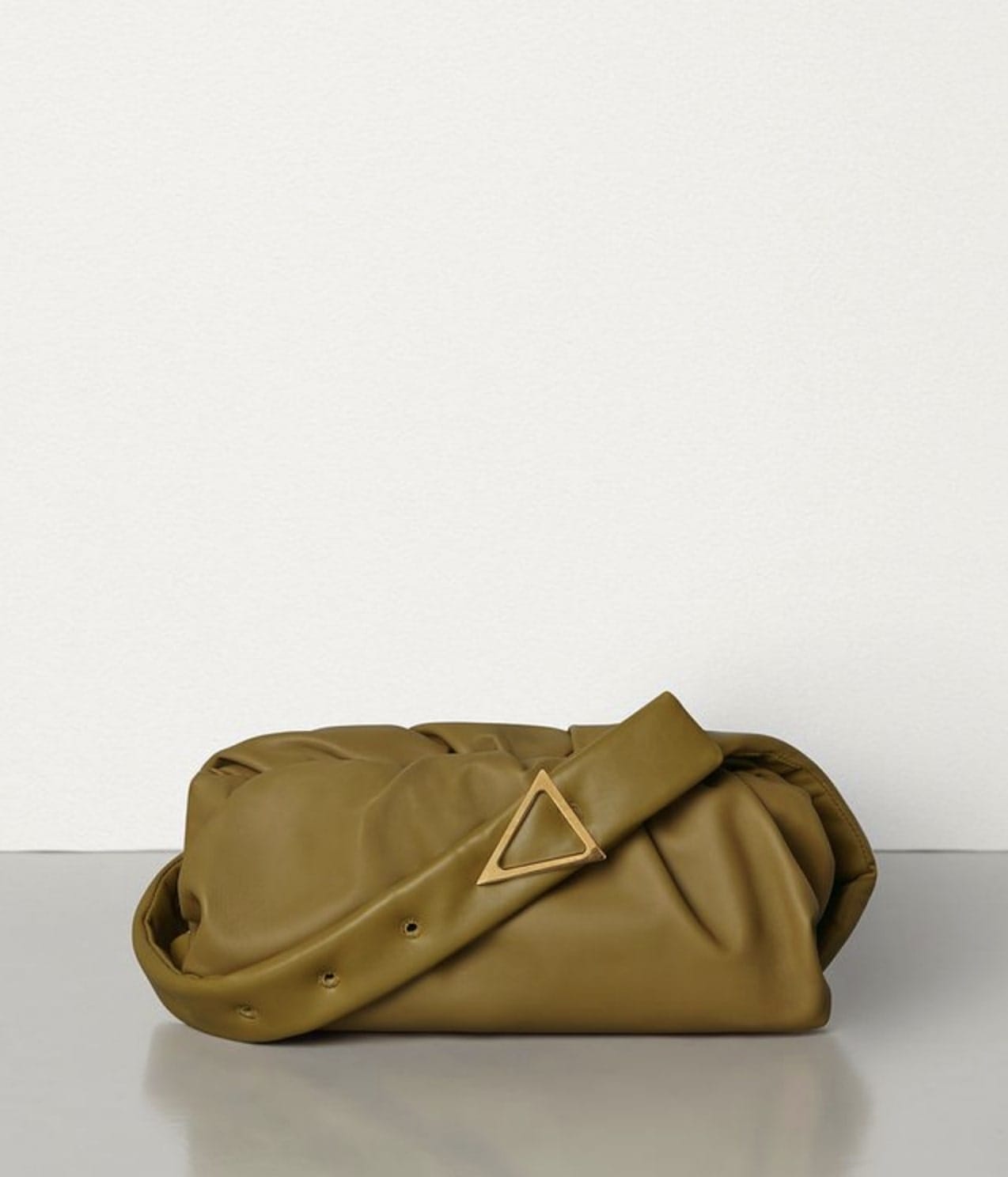 Bottega Veneta Body Pouch in Moutarde
If you haven't noticed by now, I tend to like bags with slings that allow me to go hands-free. When Bryan sashayed into office one day clutching the Pouch in black, a fashion moment transpired — I mouthed to myself "that b**** stole my bag". I love the simplicity of the shape and the understated luxurious Nappa leather it is crafted in, then Daniel Lee designed it with a strap for men to sling the Pouch this season and I need to have it.
__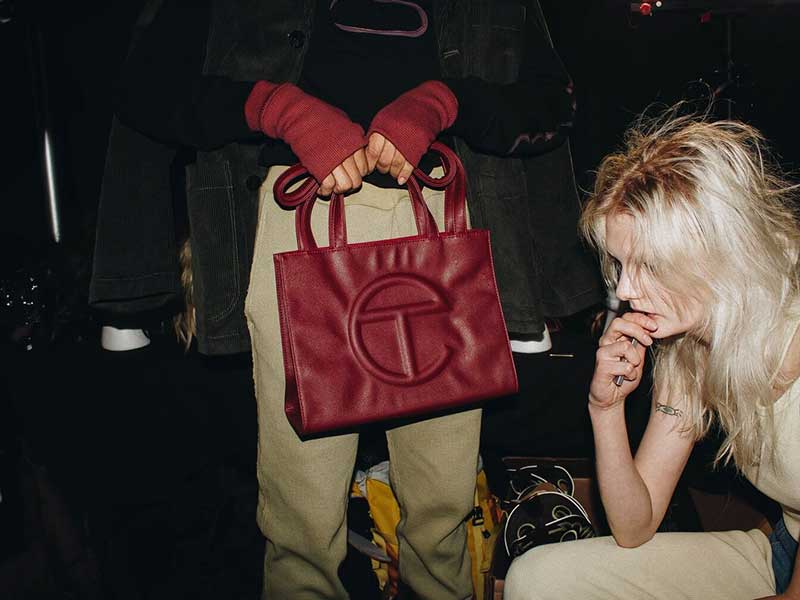 Izwan Abdullah, Associate Art Director
I've always had a fascination for the weird and unnecessary, but my first bag was nothing short of simple and straightforward. Dubbed the "Birkin for Millennials", the Telfar shoulder bag in tanned vegan leather was my first purchase. It's big enough to hold my 13-inch MacBook (which is really important to me) and a couple of other knick-knacks. I've grown to enjoy the bag and I'm constantly on the lookout for the next Telfar drop.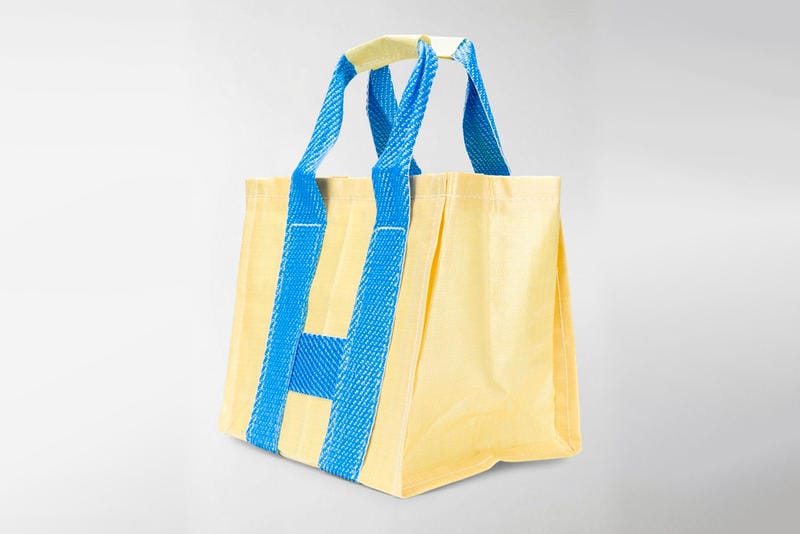 Comme Des Garçon Shirt Shopper Bag
Again on practicality, this shopper bag is simple and fits everything I need. The colour-way stands out really well and it's nothing too flashy or cringeworthy.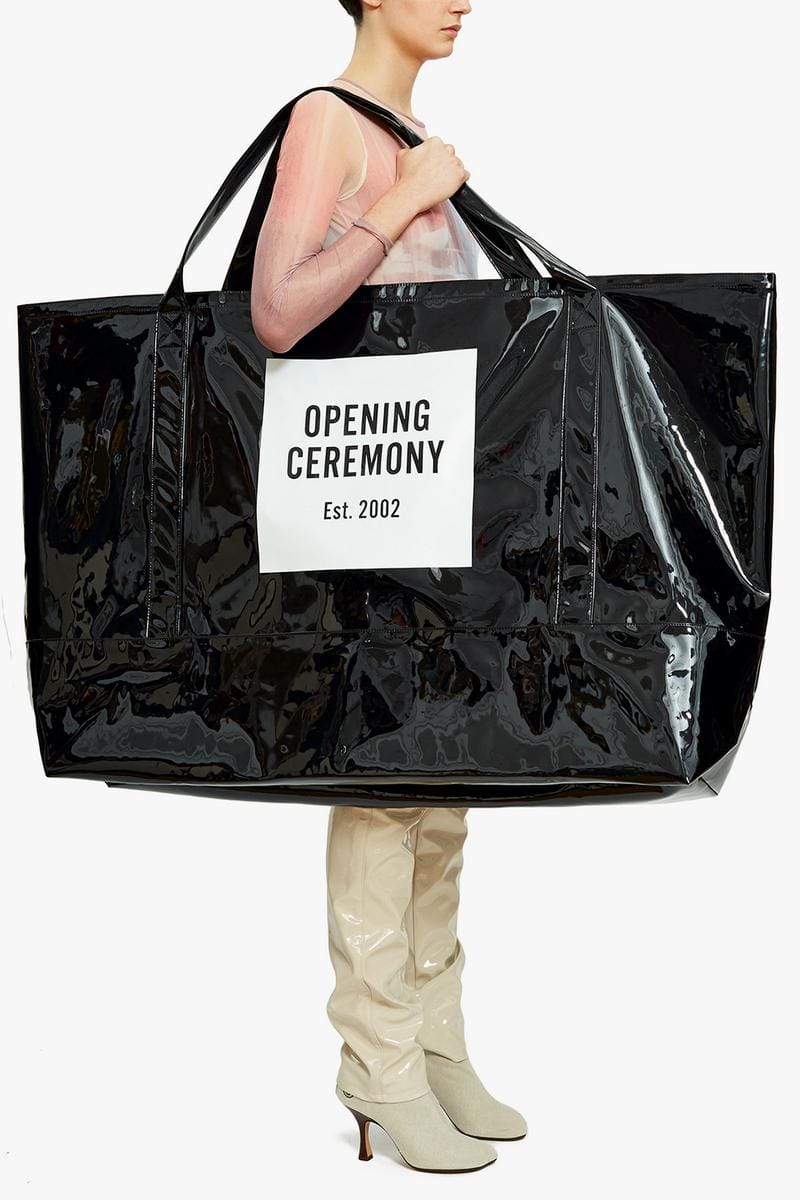 Opening Ceremony Ultra Large Tote Bag
You might find this bag extremely familiar because it turned into an overnight meme. My bag is always full, and this ultra large tote may just solve all my problems.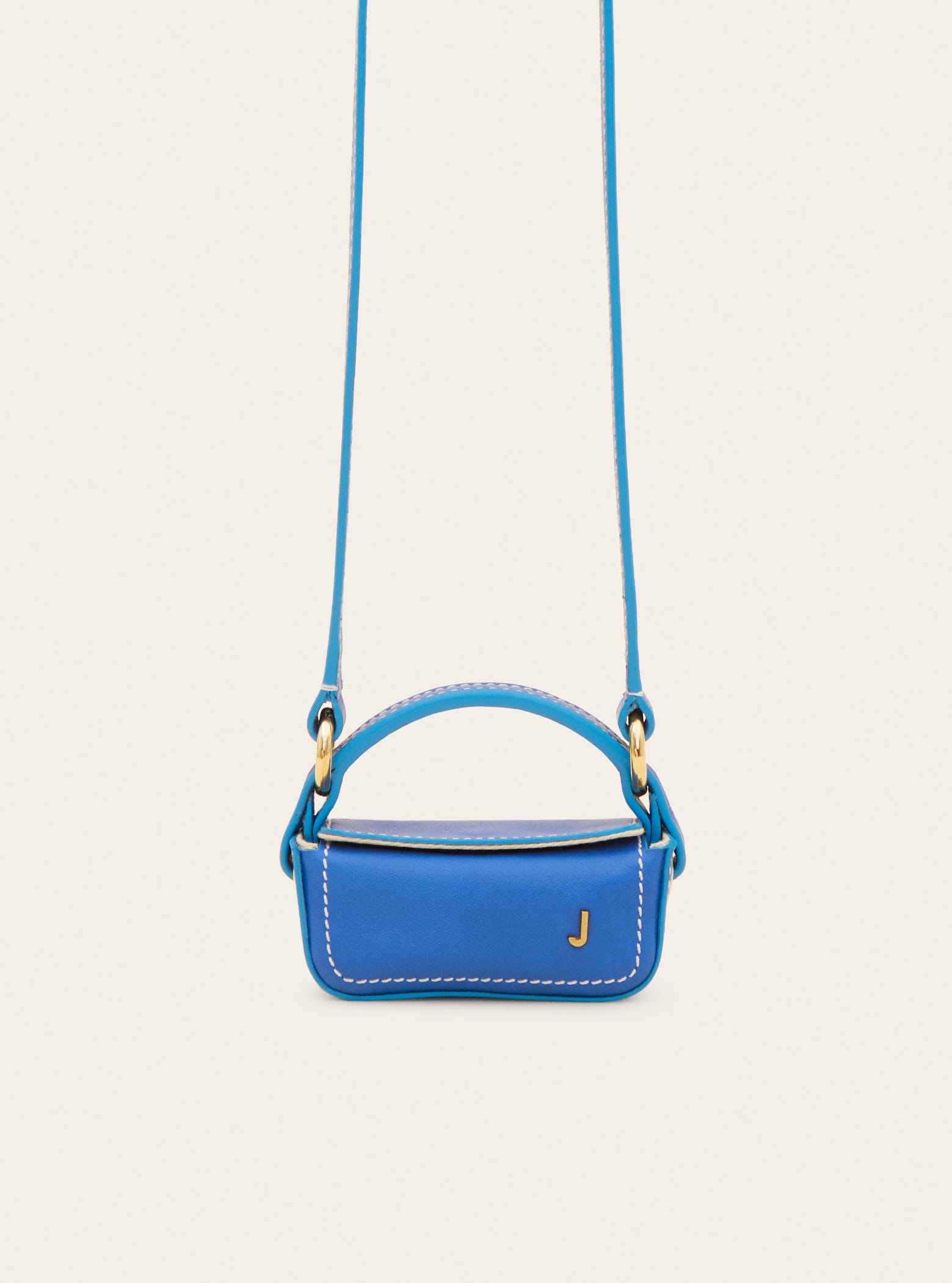 Jacquemus Le Nani
Impractical, slightly awkward and unusable — just everything I need in a bag. It's the king of the tiny bags, and it might just be big enough to stuff my phone inside.
__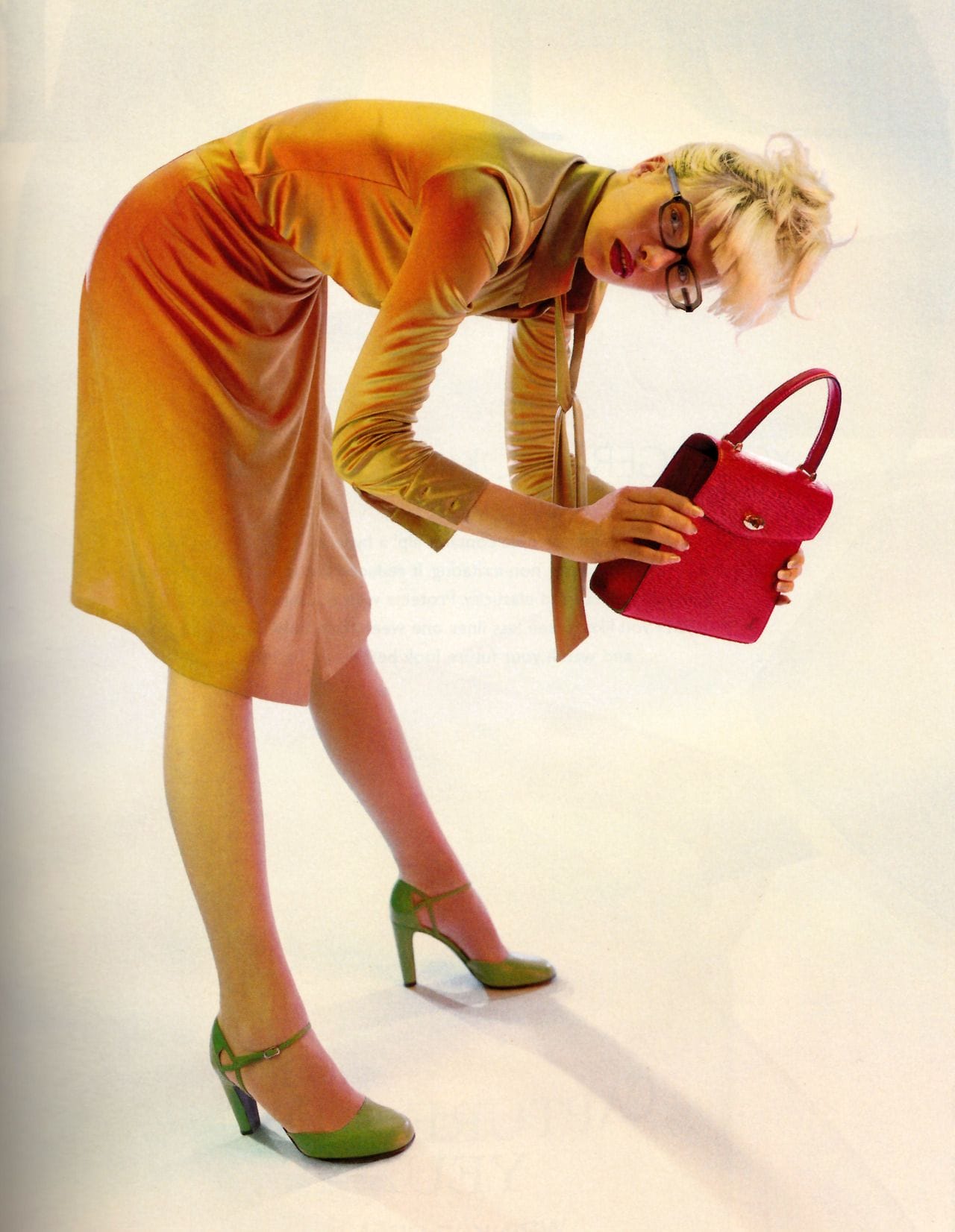 Manfred Lu, Fashion Stylist & Writer
There's never been an instance where a bag stood out to me so much that I had to rush to the stores to get a piece of it. I've always been reasonable and realistic about my purchases. My first bag was a hand-me-down from my mother, a Louis Vuitton briefcase shoulder bag from the 1990s that I found hidden, slightly crushed, and abandoned in her wardrobe. Made for its womenswear line, the bag screamed everything the 1990s were about — subtle but with all sense of practicality. It was love at first sight.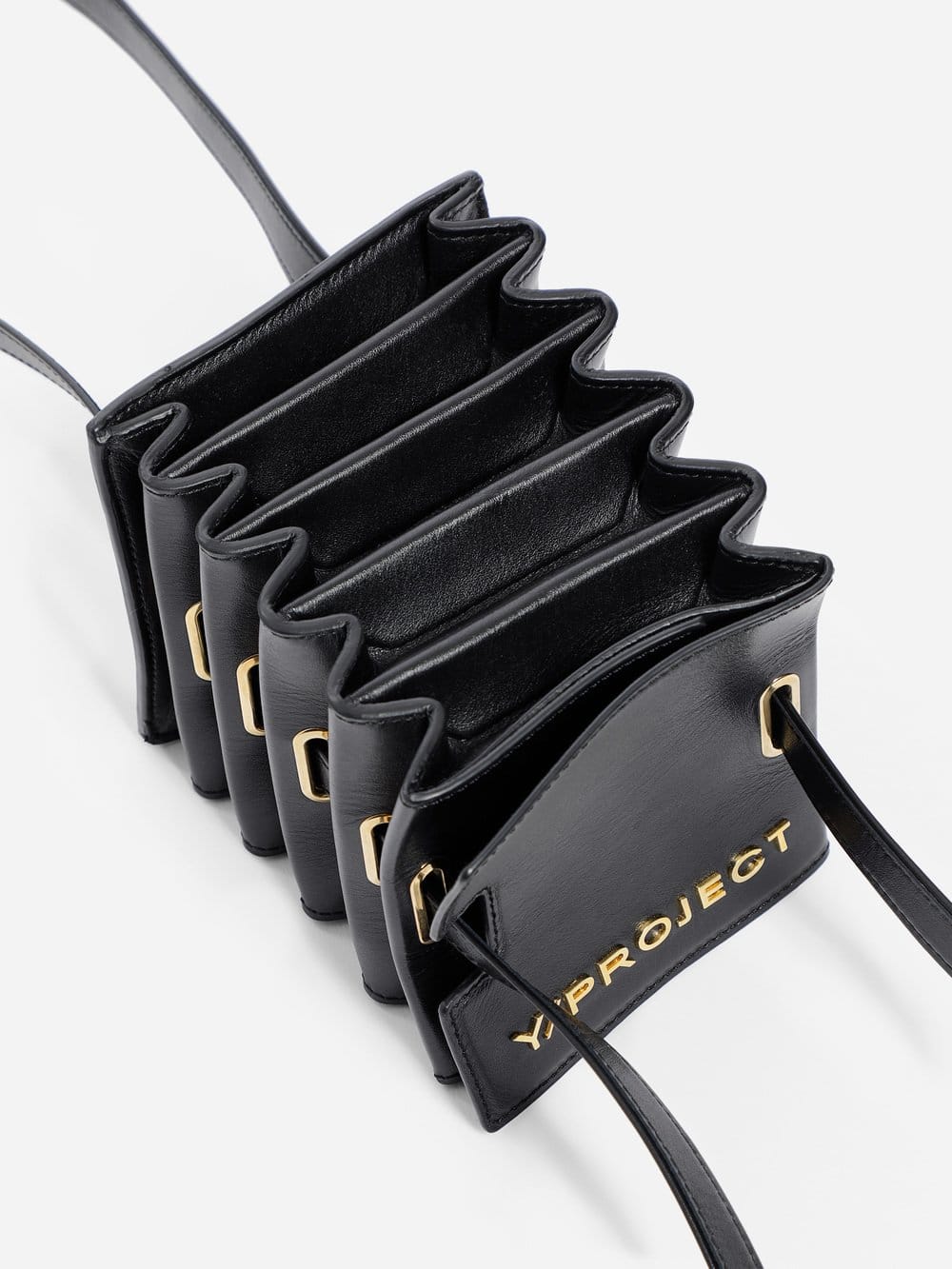 Y/PROJECT Accordion Bag in Black
It's shaped exactly like an accordion, it's decked in all black leather and it'll turn heads for sure. All that's needed for an instant It-bag.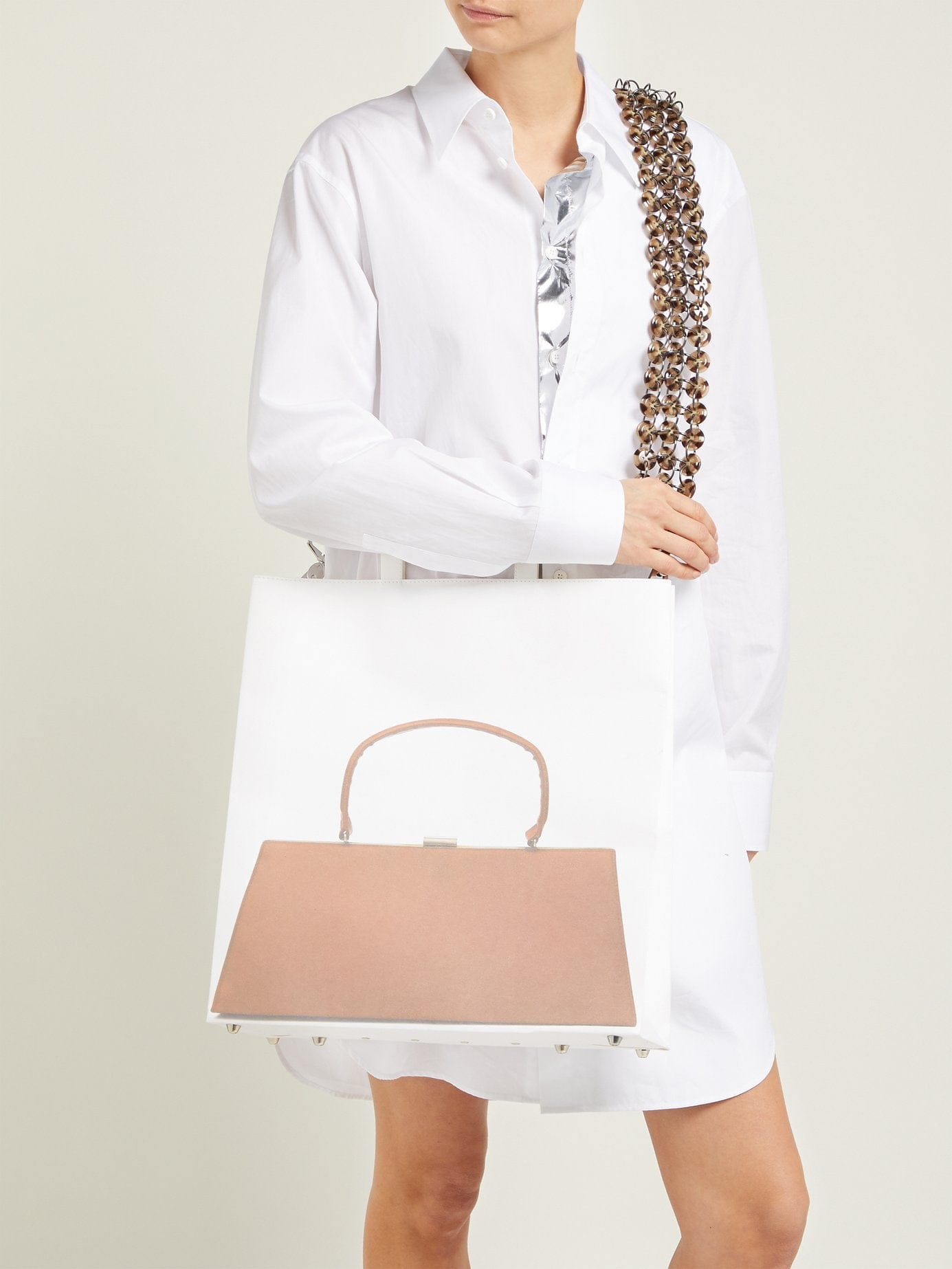 Stefan Cooke Shoulder Bag
It's two bags for the price of one, except not really. This #Inception worthy piece has another bag printed on its outer paper shell. That's not all, the straps are made of large acrylic buttons sewn together. Quirky in all the right places.

Balenciaga Shopping Phone Bag
Following the wave of the tiny bag trend, this black Balenciaga piece is to die for. Practical, slightly unnecessary but definitely a need.
---