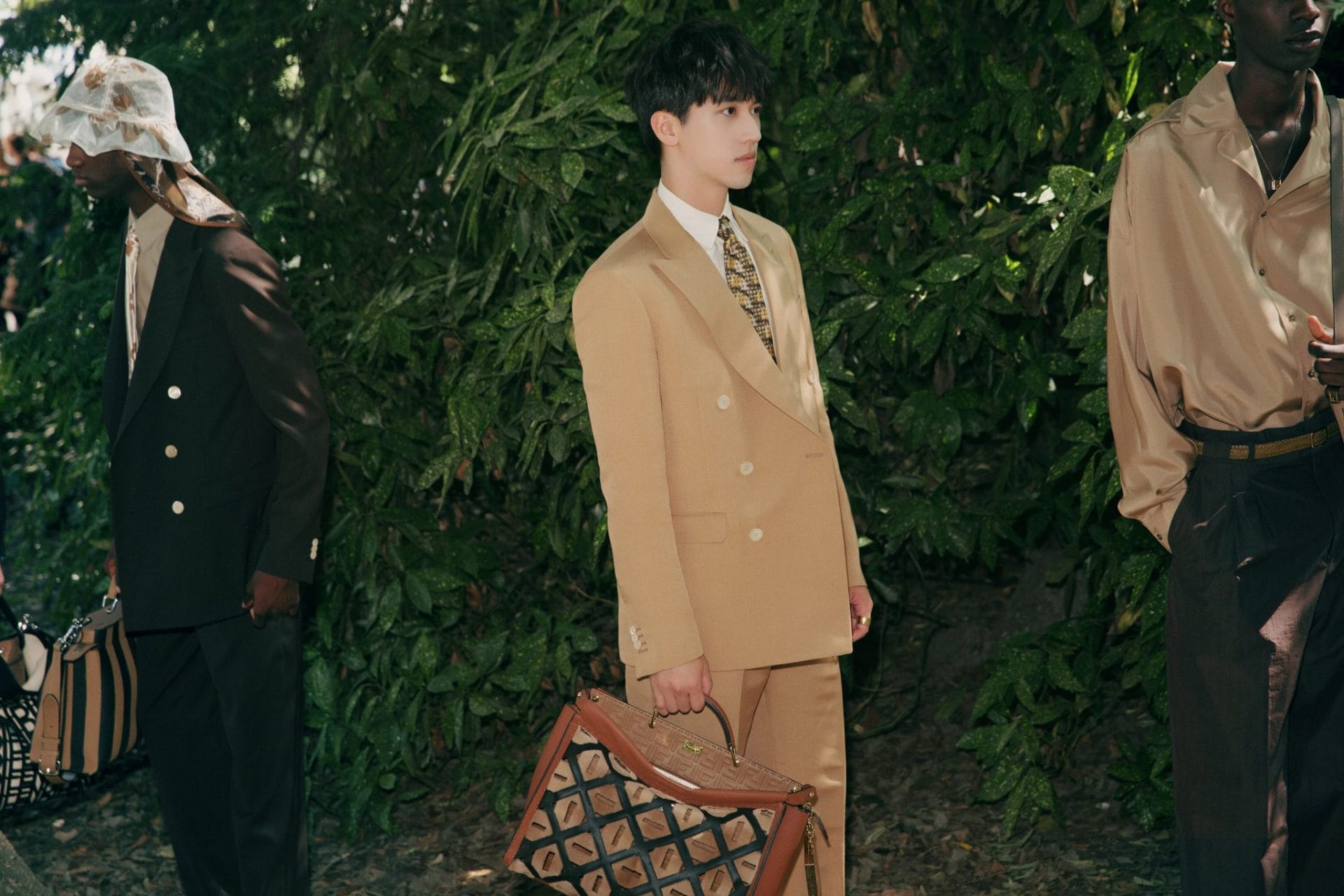 There are a great many things to appreciate about Timmy Xu, 许魏洲  (AKA Zhou Zhou and/or Bai Luo Yin to his legion of rabid fangirls). Obviously, there are his acting chops — leading roles in tearjerking hits like in the 2018 dramedy, The Evolution Of Our Love and the 2017  rom-com film Seize the Moment. There are also his insane music #wins — he was the first China solo artiste to perform in South Korea, the first to achieve top spots on both China's V chart and Mandarin chart in Billboard China within the same week and because he's Timmy Xu, he used to be a guitarist in a death metal rock band.
Before we continue listing his accolades like an Asian parent's wet dream, there's the casual fact that he has walked the Fendi Menswear runway show twice (a first for any celebrity).
—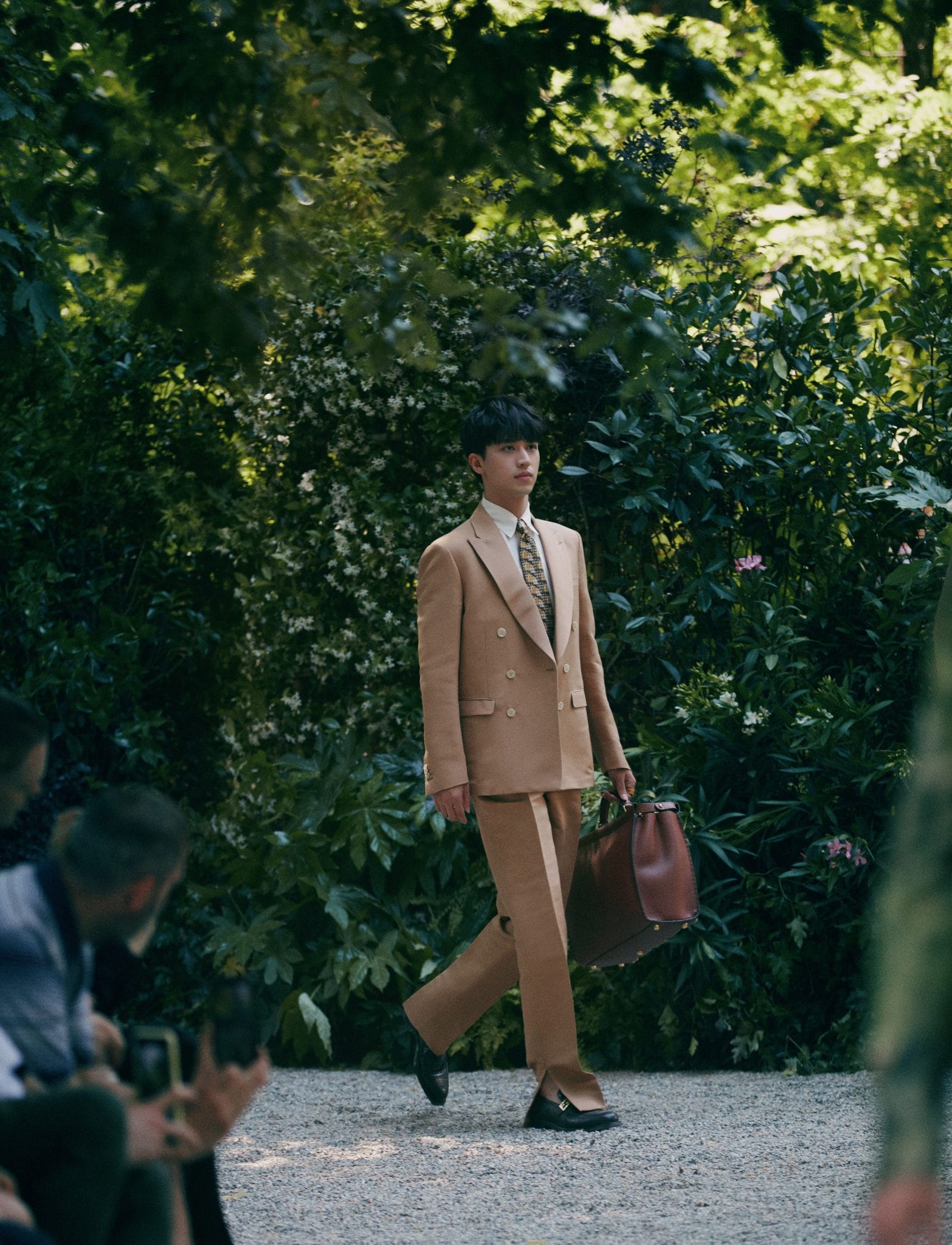 Where does any man go when he needs to escape from the stress or strife of life? How about a garden paradise? In Silva Venturini Fendi's and film director Luca Guadagnino's exacting words, it means engaging in the act of gardening while wearing designer-level gardening togs — Olive and beige uniforms, leather and suede baskets, woven straw hats and even toting a leather watering can.
In this journey into the well-manicured wilderness, Xu germinates the idea of making a brown suit a Spring/Summer '20 classic. While the shade has long been considered the "underdog of the menswear world" (it's not as flashy as neons or a go-to like blacks or greys), it swerves differently under the hands of Silvia herself.
The handsome appeal of a double breasted blazer with equally handsome horn buttons are there but a relaxed fit to the pants and a spiffy floral printed tie takes it from grumpy middle management work slave to I-just-stepped-out-of-the-Four-Seasons-where-I-paid-using-cash.
—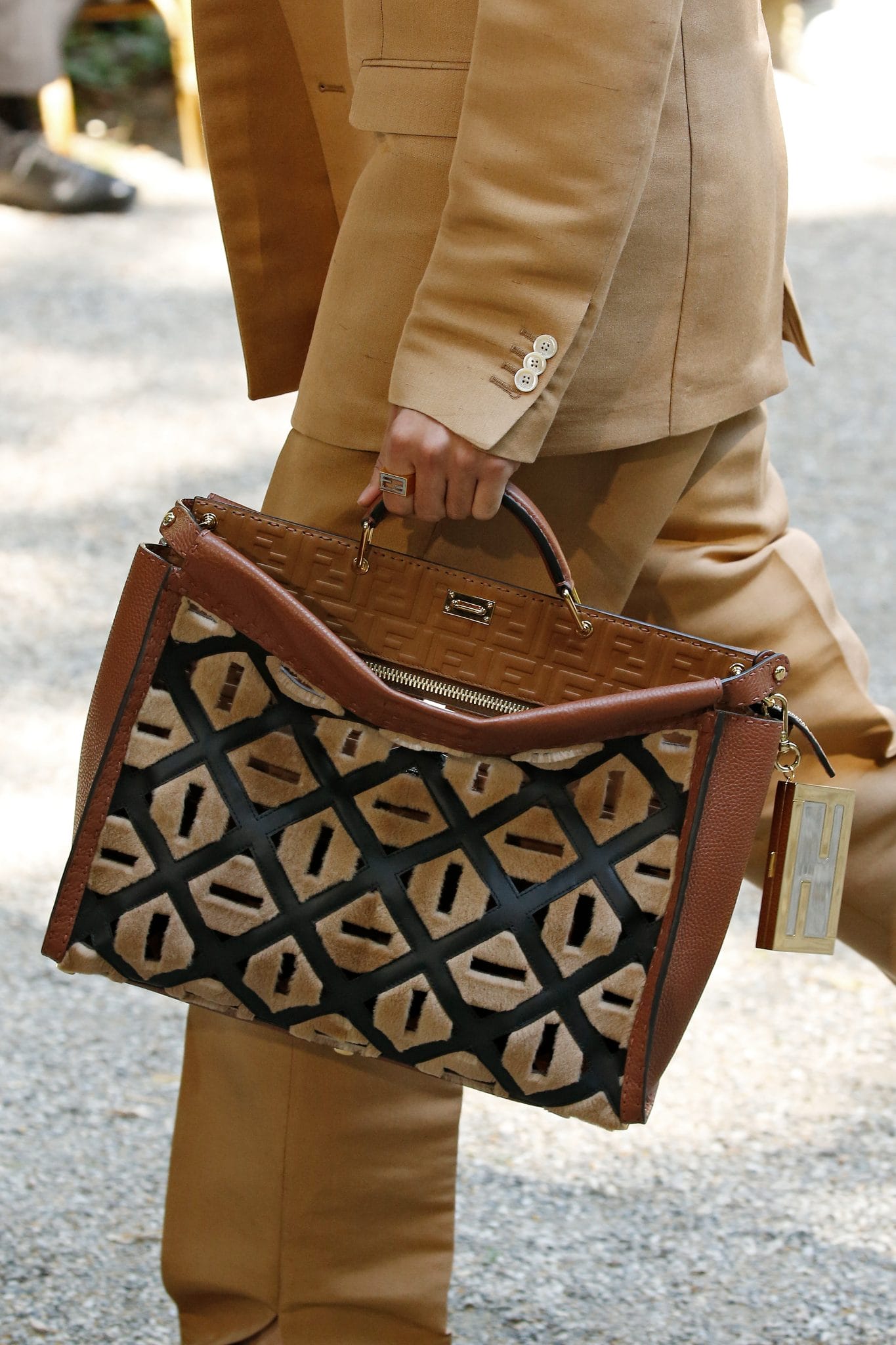 Fendi's iconic Peekaboo bag (the bag gets its name from its construction: two halves divided by a middle with a twist lock on both sides) gets an upgrade too. Made from a hand perforated leather panel combined with mink intarsia — a knitting technique used to create a pattern of multiple colours — this further highlights the house's craftsmanship (no one is going to say it doesn't look expensive) and functionality (dude, look at all that space).
---