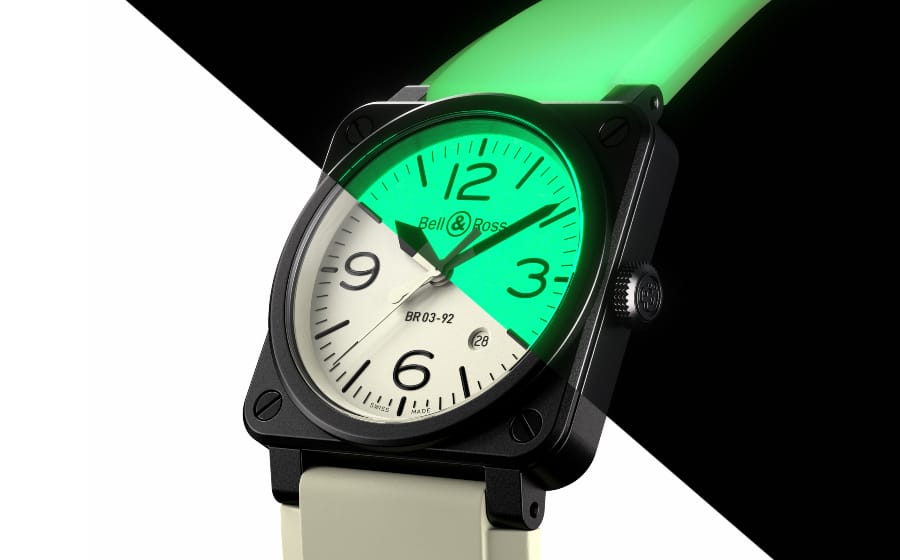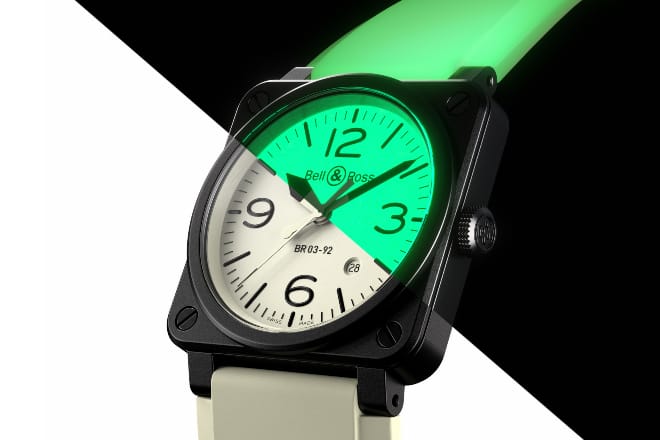 The year-end parties and festivities are upon us once again. Wherever the party may be at, accessorise your outfit with the best party watch that is big, bold and very in-your-face. Here are six that go from 1/6 of your paycheck and all the way up to a HDB BTO.
—
Casio G-Shock MTG-B1000RB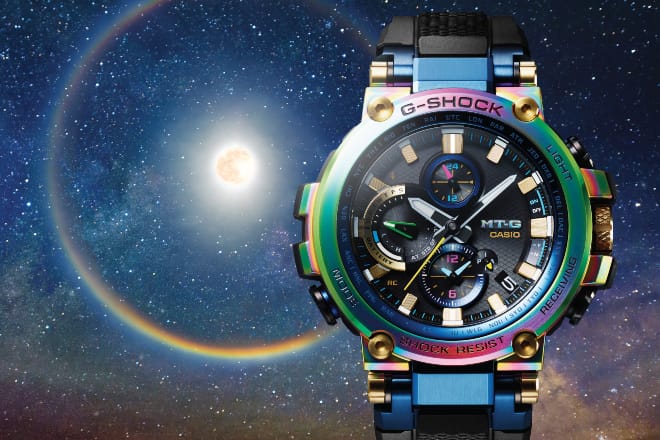 Apart from being virtually indestructible, G-Shocks are also known for their hulking wrist presence and at times extravagant designs. The G-Shock MTG-B1000RB ticks all the boxes for a party watch with its mammoth 55.8 x 51.7mm case and flamboyant colours. The case was treated with a special rainbow ion plating (IP) treatment, giving it subtle colour shades and graduations of the lunar halo — a ring of moonglow that may run the colours of a rainbow around the moon. With a price tag of $1,499, the limited edition G-Shock MTG-B1000RB is worth every penny given how sought after special releases from G-Shock are.
—
Pictured Above: Bell & Ross BR03-92 Full Lum
The Bell & Ross limited edition BR03-92 Full Lum channels a hint of party nostalgia with its luminescent filled watch dial and rubber straps — resembling luminous glow stick bracelets. Made with the most intense and innovative methods, the BR03-92 Full Lum glows a bright shade of green in the dark or under night club strobe lights that lasts way beyond party nights. In the day, the dial and rubber straps appear as a shade of cream colour that complements well with the 42mm black ceramic case. The 250-piece limited edition Bell & Ross comes at $5,700.
—
Montblanc Star Legacy Nicolas Rieussec Chronograph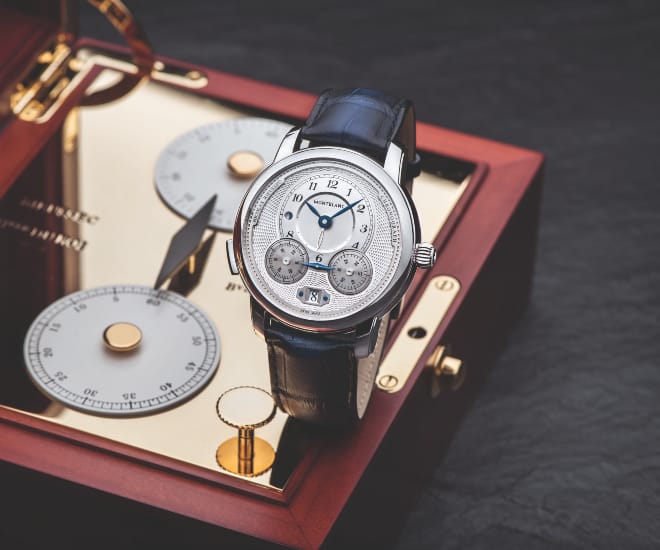 The Montblanc Nicolas Rieussec is undoubtedly big and bold with its 44.8mm case but it does not scream "look at me" with its restrained dial execution. From the its symmetrical dial layout to the subtle dial decorations, the dial elements are executed with finesse. The Montblanc Nicolas Rieussec oozes elegance with its silver dial, making it an appropriate choice to pair with a well-cut suit and leather lace-up shoes for fancy office parties. Priced at $11,900, the Montblanc Nicolas Rieussec is priced in lined with other chronograph watches.
—
Omega Seamaster 300 Lapis Lazuli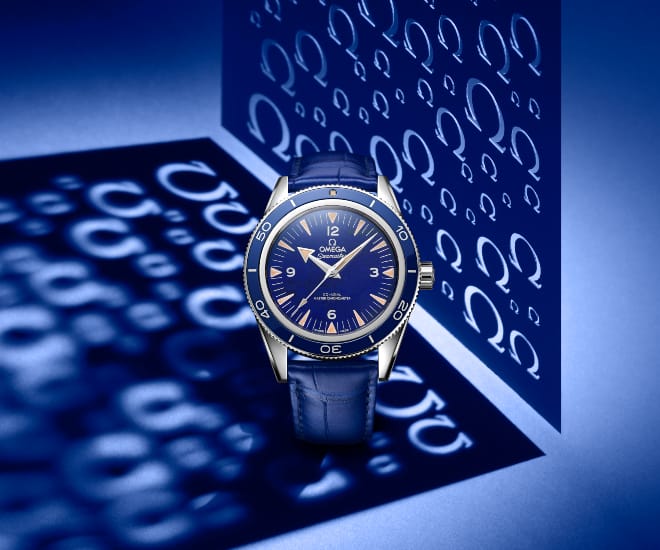 At first glance, the Omega Seamaster 300 might seem to be the regular run of the mill dive watch, but it is in fact a special watch from the Swiss manufacturer. Made with platinum-gold, the luxurious silver colour case might fool others to be stainless steel. Be sure to peacock the Omega Seamaster 300 with its textured dial made from lapis lazuli, emitting the richest shade of azure possible. The Omega Seamaster 300 Lapis Lazuli is priced at a cool $58,500.
—
Zenith Defy El Primero Fusée Tourbillon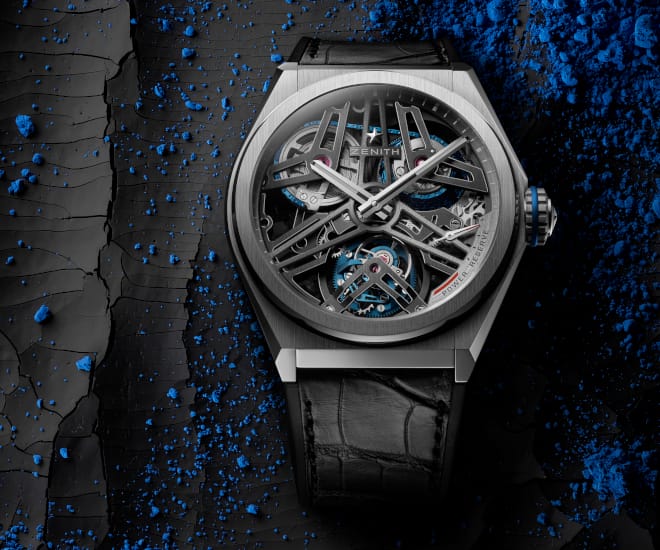 Instead of turning up at to a party in a fancy car, why not show up with "a car strapped to your wrist?" The 44mm Zenith Defy El Primero Fusée Tourbillon resembles concept cars on display at the Geneva Motor Show with its futuristic design. A skeletonised dial reveals the inner workings of the highly complicated watch. The tourbillon at the bottom of the dial is powered by an age-old fusée and chain complication, made cool by Zenith with the use of contrasting blued steel chains. Though the Zenith Defy El Primero Fusée Tourbillon is not flashy, it is an attention grabber in its own distinct way. It would not cost you a continental car, but you surely could get a car with its $123,400 price tag.
—
Roger Dubuis Excalibur Knights of the Round Table IV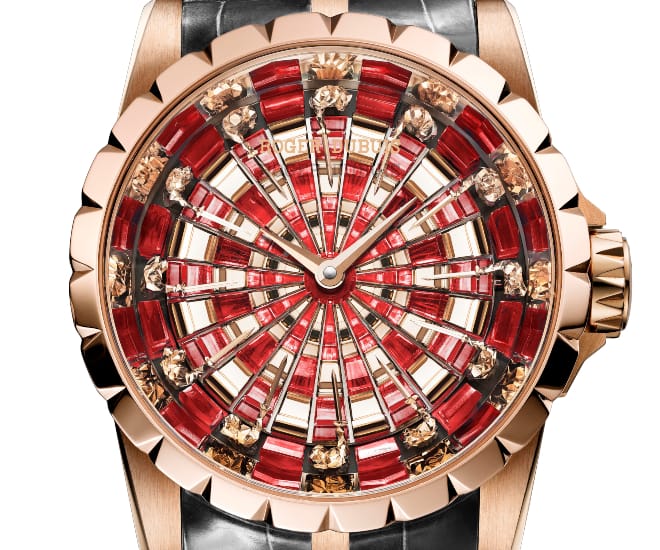 Roger Dubuis is known for its extravagance and the Excalibur Knights of the Round Table IV goes over the top with its interpretation of King Arthur and his knights. Perhaps the most dazzling watch of this lot, the watch, into its fourth edition, comes cased in a 45mm pink gold case. The dial is a jaw dropper with its watch dial composing of wedges of red 3D solid enamel and pink gold blocks. 12 legendary knights are casted in pink gold and finished by hand before being applied and positioned as the hour indexes. Coming in at an eye-watering $388,000, the limited edition piece is the average price of a four-room BTO flat.
---