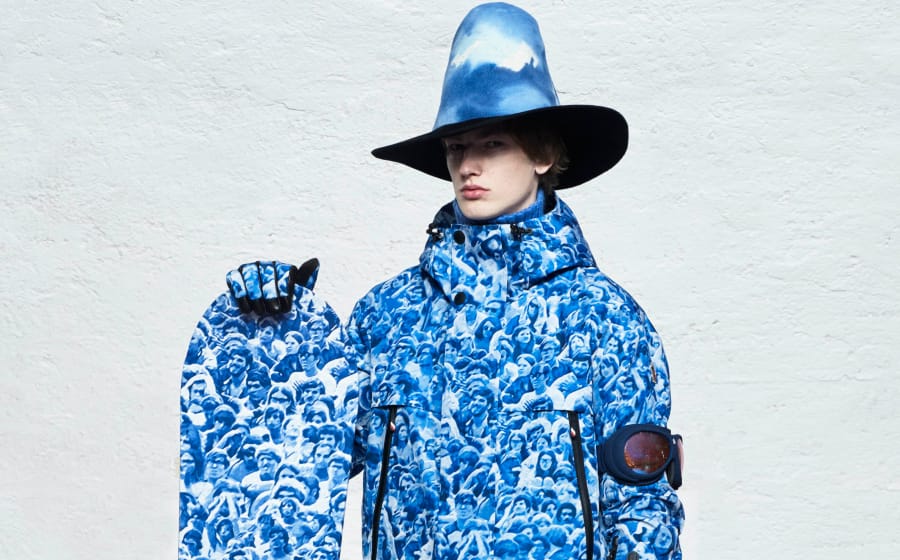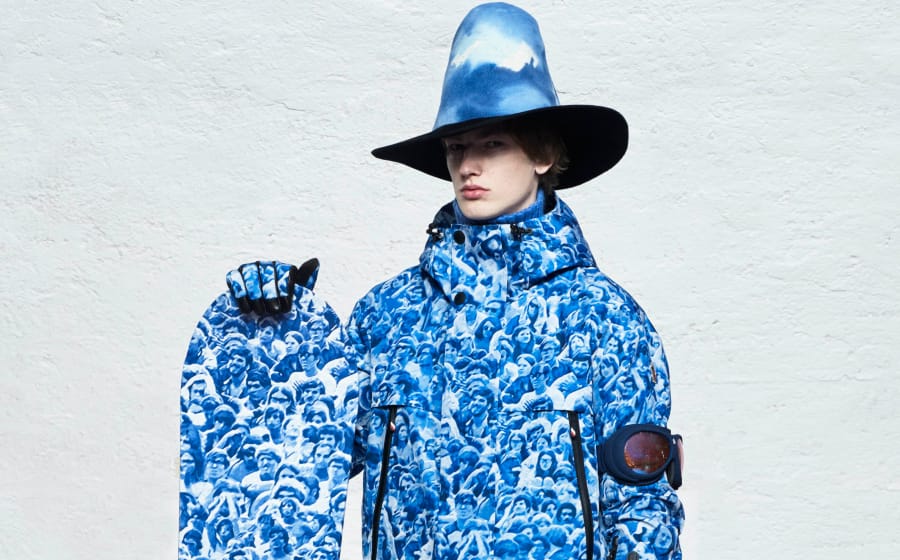 If anybody has hankered for a luxury puffer jacket that looks as good on him while he shreds snow on a mountain in Niseko or well, just grabbing something at his local convenience store, he has Sandro Mandrino to thank. Since 2010 when the Italian designer was hired to take over the Moncler Grenoble project (Mandrino has a solid and long career designing high-end sportswear), he has completely changed our perspectives on what luxury sportswear is.
No longer the kind of clothing you would deign to wear because you'd rather freeze to death, the sportswear from Moncler Grenoble has become the stuff of influencers, K-pop stars, and anybody who has an appetite for fashion that is as big as his wallet. Men's Folio caught up with Mr Mandrino to find out more about his latest collection and as it turns out, there is a way to fuse the hippy-dippy culture of Woodstock into one of the decade's most sought after sportswear.
That in our words, is sorprendente.
—
Honestly, we don't know any hippy who would wear sportswear to Woodstock. How was this collection designed with travelling in mind and how is it different from your past collections?
Sandro: Every time I start a new collection, I try to make it different from the collections I have already done. To work on a new collection, I need to apply all the technical details I have learned during the years for sure — finding new technology and fabrications to make the ski suit out-beat the existing performance of the ones I have done before is what I love the most.
—
The collection is said to be liberating, what do you mean? 
Sandro: 3 Moncler Grenoble is an unusual ski collection — it is perfect for skiing but also wearable in the city. What was really important to me was finding the perfect balance between performance and style, and for this collection, the style part was inspired by the Woodstock festival.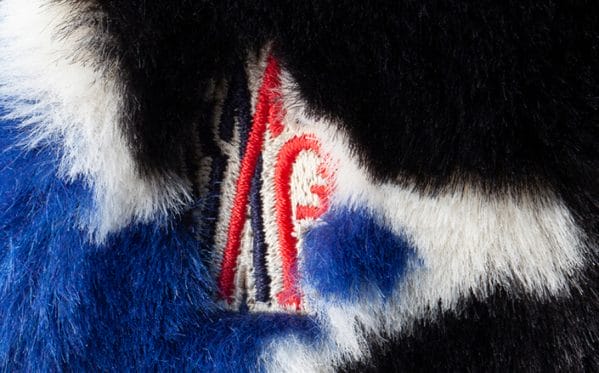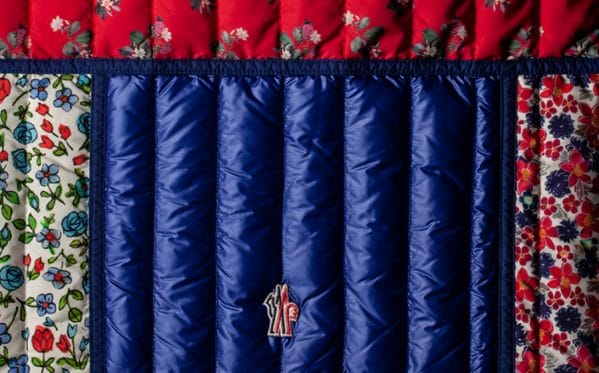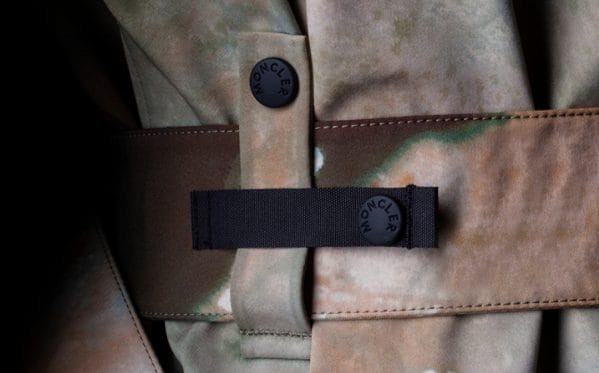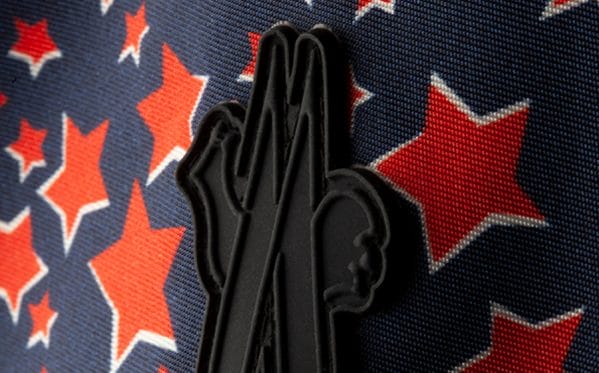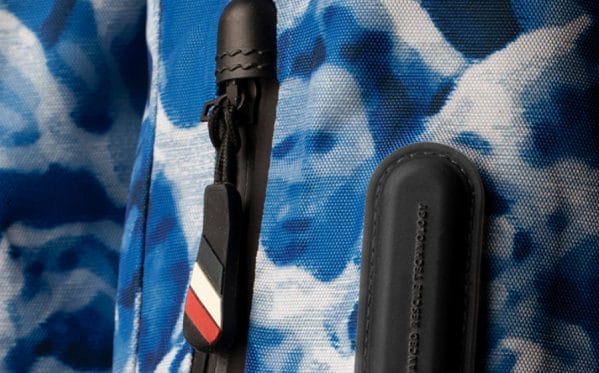 Which aspect of Woodstock — the music, the fashion, the lifestyle — were you inspired by?
Sandro: Colours and prints for sure, but also the joyful mood of the people attending the music festival! My idea was to convey the music festival vibes in a ski collection and 3 Moncler Grenoble was the result!
—
The collection is said to feature uncommon fabrics, what exactly are they?
Sandro: I think that the use of uncommon fabrics is one of my trademarks. This is my second 3 Moncler Grenoble collection, part of the Genius project — even though I am the head designer of the line since 2010 — most of my ski jackets were in wool or velvet in the 2018 collection because I borrowed fabrics from different fields and made them technically useful to perform on slopes.
This collection is more about prints, tie-dye, and fringing — details that are not common to find on menswear sportswear.
—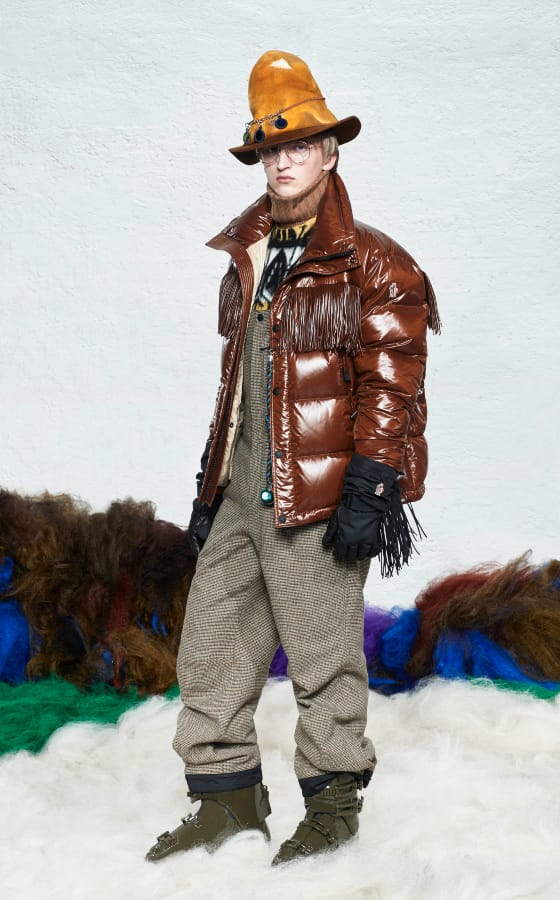 —
It is also said to feature unused technical features, can you explain them to us?
Sandro: To obtain the maximum performance from a ski suit, fabrics have to be water-resistant for sure. They also have to be practical and that's why we added a membrane and velcro closures that make things more convenient for skiers.  The ski jackets from 3 Moncler Grenoble are really full of details such as ski pass holders, windproof gaiters and more.
—
Are there any new features to this collection in terms of techniques?
Sandro: I would say that the tie-dye print is the biggest technique used: we had to hand-print it on the garments that are made of technical fabrics.
—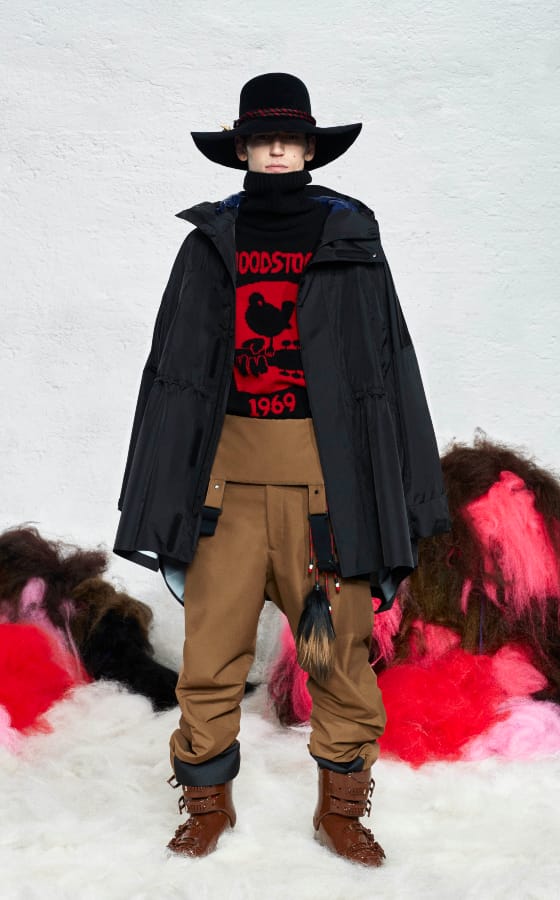 —
What do you personally think is different about your designs now as compared to nine years ago?
Sandro: Of course I think it is more mature than what it was nine years ago. 3 Moncler Grenoble gave me the opportunity to dare to produce stylish pieces without neglecting the performance that, once again, is fundamental for the collection itself.
—
How much of the female wardrobe can men wear and vice versa?
Sandro: Mixed fashion is definitely a trend in fashion right now and I think it's super fun, but I don't think it works for 3 Moncler Grenoble only because it is a technical collection that has performance as its focus. For a jacket or a ski suit to perform at its peak, it needs to be studied to be perfectly adaptable with the body.
—
Thanks for your time, Mr Mandrino! What's next for you?
Sandro: You'll see!
---