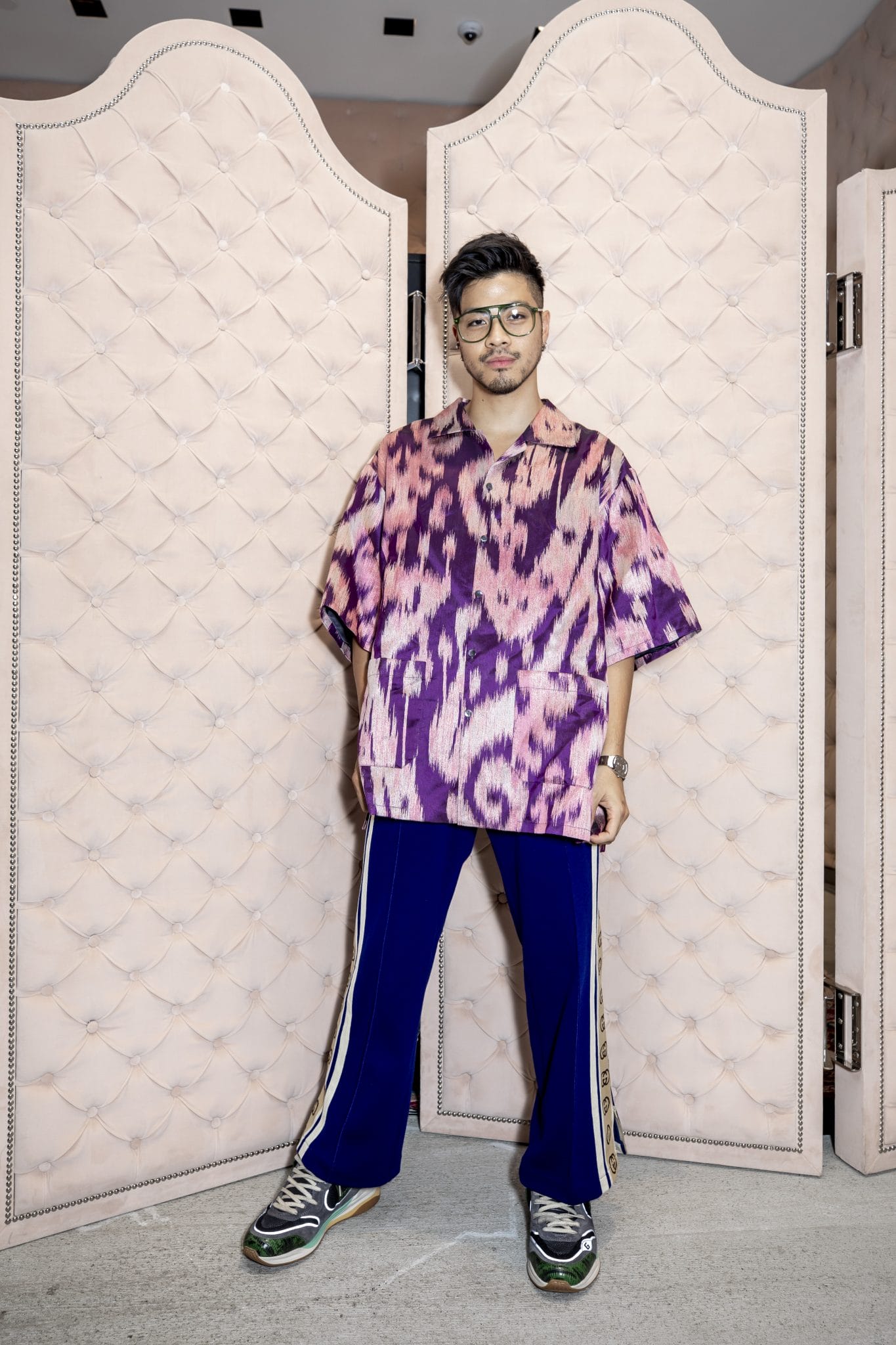 In the past 24 hours as a body of mankind who strive for scientific successes, we have accomplished some feats — we decoded that a blue whale heart beats only twice a minute during a dive, we have sort of found the first fossil of an embryo and because #deathtoallpoachers, we have also created fake rhino horn. Therein lies the question: while we can invent lasers that piu atoms into smithereens, why do we always look like a dad in a Hawaiian shirt?
Therein lies the second question — are we surprised that singer, actor, and all around multi-hyphenate Benjamin Kheng managed to pull off a Gucci one? Not really, the Men's Folio team usually doesn't bat an eyelid when we take turns styling him — from fresh faced Italian zaddy to '90s cast member of the X-Men and even to a '60s Rockabilly boy.
Some of you might still be going, "thanks Men's Folio team, but I'm still not a beautiful human being who sounds like a Disney prince", we're going to break the fit down. The top is a Hawaiian aloha shirt that is purposefully big in silhouette and print (opt for a satin material to keep it #luxe), bell bottom joggers that preferably come in a complementing shade and lastly, Gucci's flyest Ultrapace sneakers — because when you're already going all out, you might as well go from 0 to 100.
Or you could just be Benjamin Kheng — well, good luck!
---