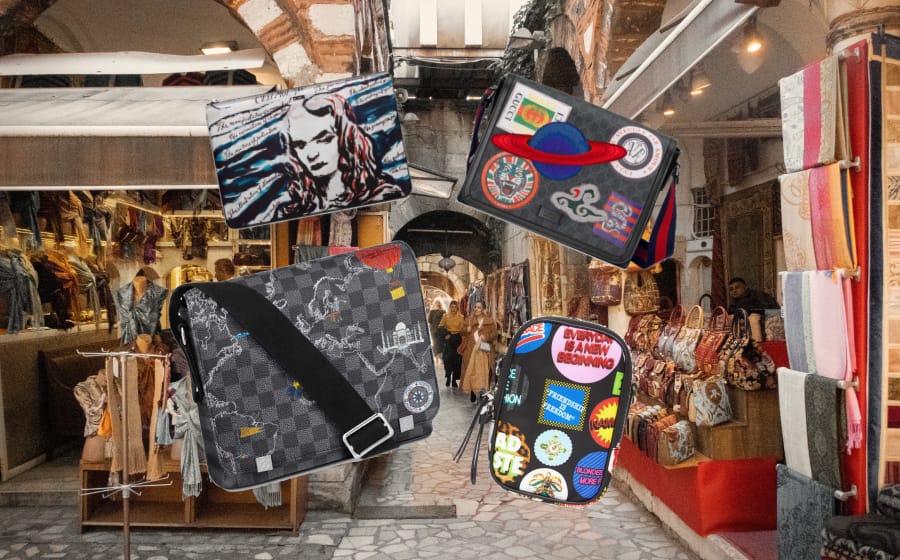 Sometimes, when the Men's Folio team is bored, we like to look across the menswear pond and dip our toes into the womenswear one. One astute observation we have made is that damn, anything goes. Want to wear a bag that can contain just a dollar? Sure, they'll blow 300 euros on it. Want to have a chinchilla explode on both feet? They'll add to cart without wincing. It seems so much easier to convince the fairer sex to buy things that they don't really need.
Thankfully, things are a little more sane up in this joint. Men bags — from the inception of the Jesus pouch to the #HolyGrails that perpetuate the internet — haven't really changed, they still hold our things and allow us to go hands-free. You know, to do manly things like eating a BLT sandwich or to cut up logs in forests (Editor: You got, meh?).
Here is a curation of Men's Folio's favourite novelty bags. They still look like bags and perform like one but they're a little more fun to put a smile on your face because they do, after all, cost a pretty penny or a 100,000 of them. 
Pictured Above: On your desk, they're accidental art. Slung across your body, they're the quickest way to break the ice at your cousin's destination wedding where you don't like any of the attendees.
From top left, clockwise: Dior Men and Raymond Pettibon Nylon Pouch,  Gucci Night Courrier GG Supreme Flat, Versace Mad About Versace Print V-Bold Bag, Louis Vuitton District PM in Damier Graphite.
—
The It's-Black-so-Technically-It's-Okay-Right Bag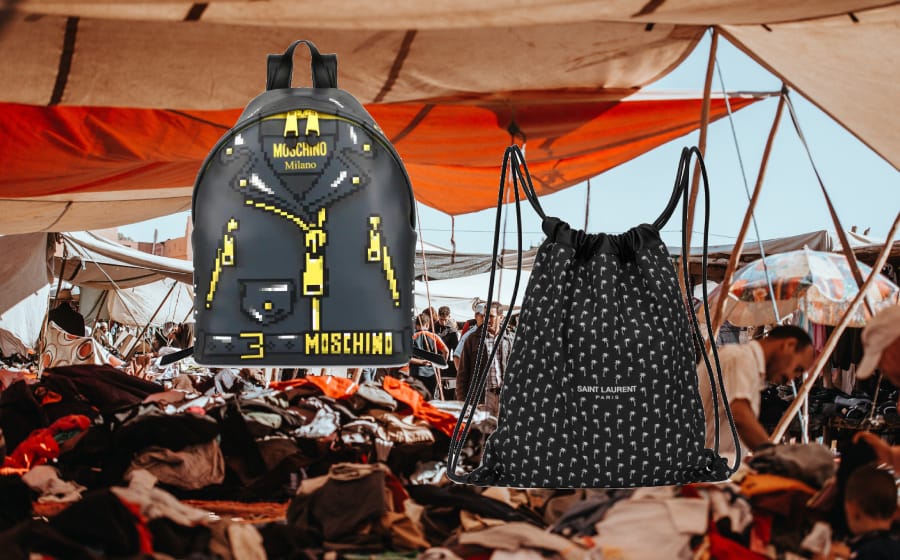 Technically, black makes everything look serious. It might also be why people wear that colour to somber activities like funerals, speeches, or their first day of enlistment — we jest, sort of. The colour lends its weighty touch to these two kitschy bags — Moschino's pixellated trompe l'oeil backpack from the zany mind of Jeremy Scott and Saint Laurent's quieter festival-going palm trees printed tote.
From left: Moschino Pixel Backpack, Saint Laurent Teddy Canvas Tote.
—
The Okay-Its-Not-My-Dad's Bum Bag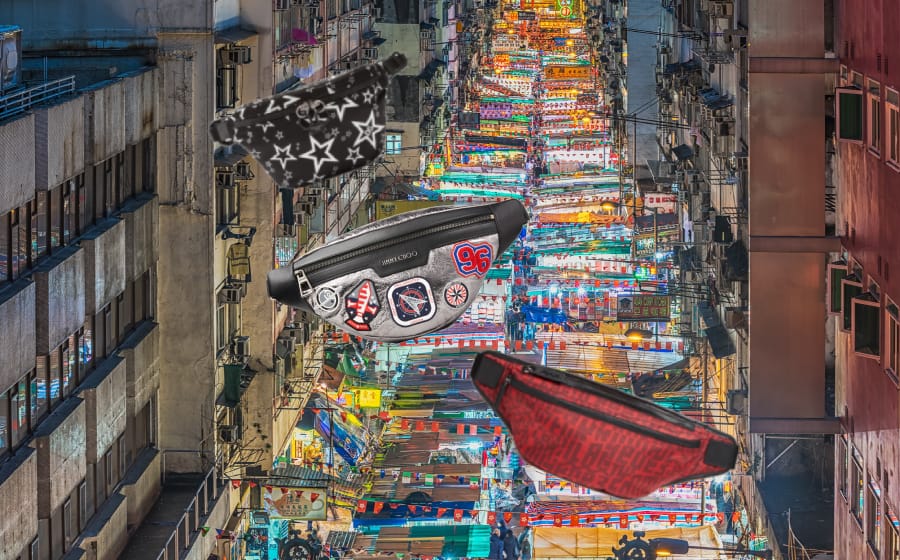 We can't deny that no matter how often times the bum bag gets styled up — from dripping in Gucci to doing it the Jil Sander way — we always just go "Bro, did you steal it from your dad?". This season though, we're eating our words because we're hankering those that show we have "bad taste". From Dolce&Gabbana's rendition that literally leaves us starry-eyed to Ermenegildo Zegna XXX's bold logos, we're checking our bank account as we speak (the forecast is gloomy though).  

From top-down: Dolce&Gabbana Millenial Stars Canvas Bumbag, Jimmy Choo Derry Leather Bumbag, Ermenegildo Zegna XXX Nylon Leather Bumbag. 
---