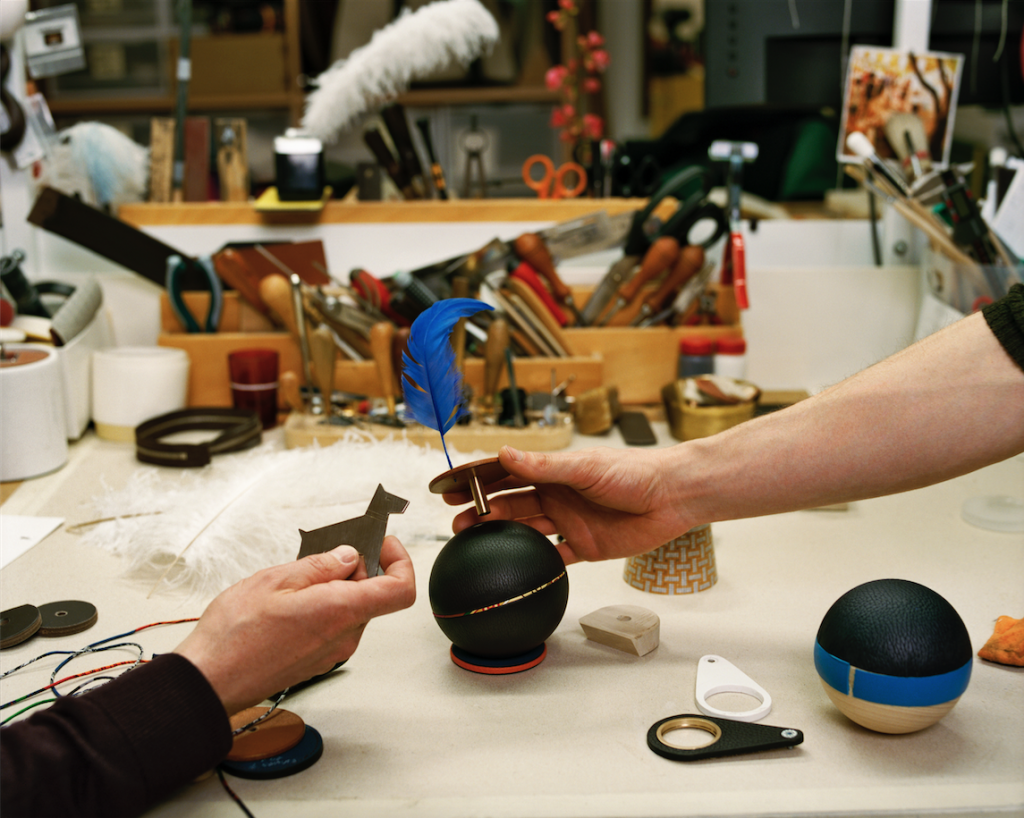 Pascale Mussard, the sixth generation heir of the Hermès family, has lived a charmed life in her formative years – summers in Cannes sailing toy boats, sourcing for the most beautiful pebbles on the beaches of Normandy, and tinkering around in the "Ali Baba caverns" of her family's workshops after school.
Hours were spent scavenging and pouring through scrap materials. Leftover leather, silk, buttons, and zippers were deftly refashioned by a young Mussard into costumes or wrappers for presents. This precocious ability to recognise the concept of upcycling fabrics, far before the term became a commercial vernacular, became the pet phrase "don't-throw-that-out-it-might-come-in-handy" attached to her.
—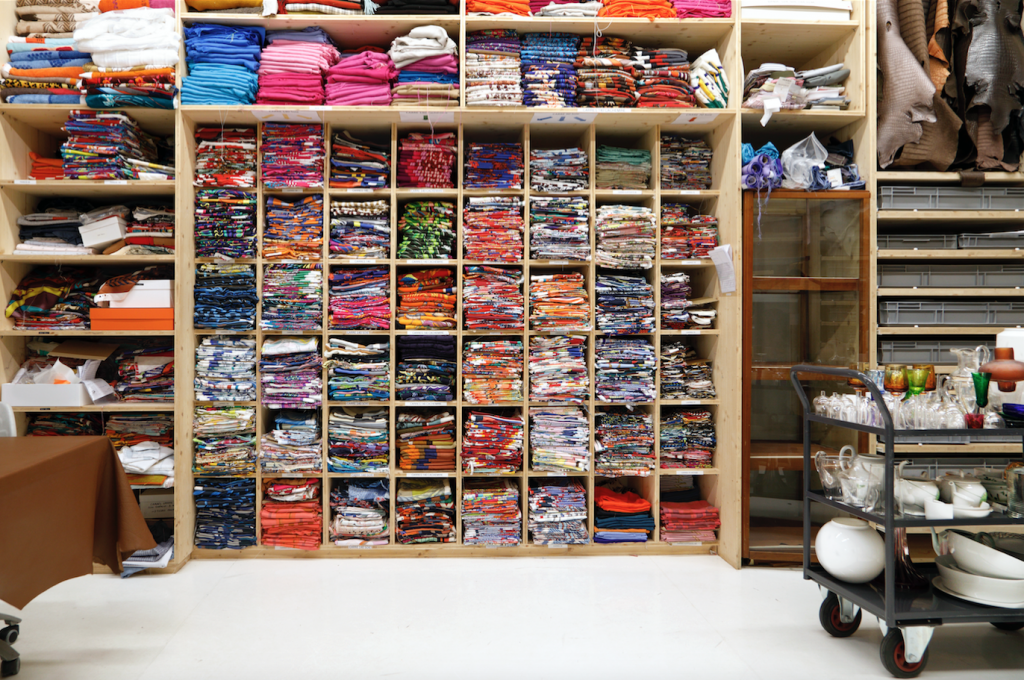 —
If one is unfamiliar with the delightful world of petit h, which was founded by Mussard in 2010, its concept is as straightforward as it is enthralling. Discontinued hides and exotic skins, broken glassware and flawed porcelain, and discarded scarves and crystals are transformed by designers and artists working in concert with the company's masterful artisans into petit h objects.
These objects of desire reflect the joie de vivre and blithesome experiences of Mussard – past collaborations have yielded products like cut-out animal bag charms that dangle from a printed silk cord and a skateboard sculpture with a deck that was fashioned from an Hermès fish plate.
—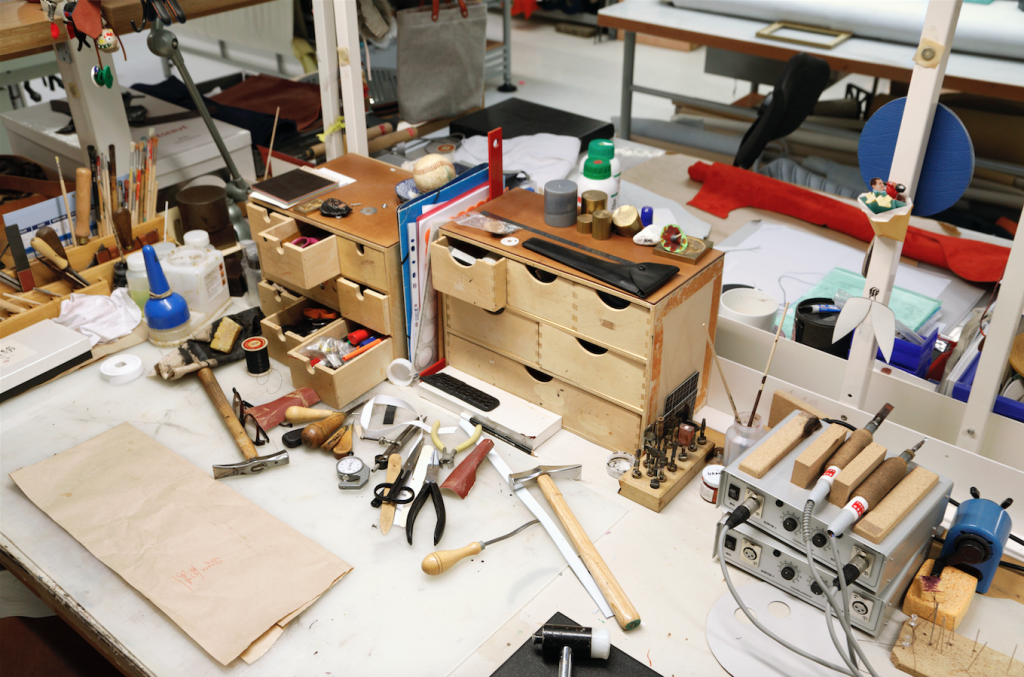 —
"A petit h object has the same quality of an Hermès object; they are all done with the same patience of a craftsman. Sometimes we consider a petit h object to be the essence of all the Hermès métiers," shares Godefroy de Virieu, the current creative director of petit h.
"In petit h, we keep all these leftover materials to re-create things. That's the real value of petit h – to consider that these leftover materials still have something to say, if we know how to look at it. It is to show to people that with creativity and know-how, we can still recreate objects with leftover materials and current resources."
—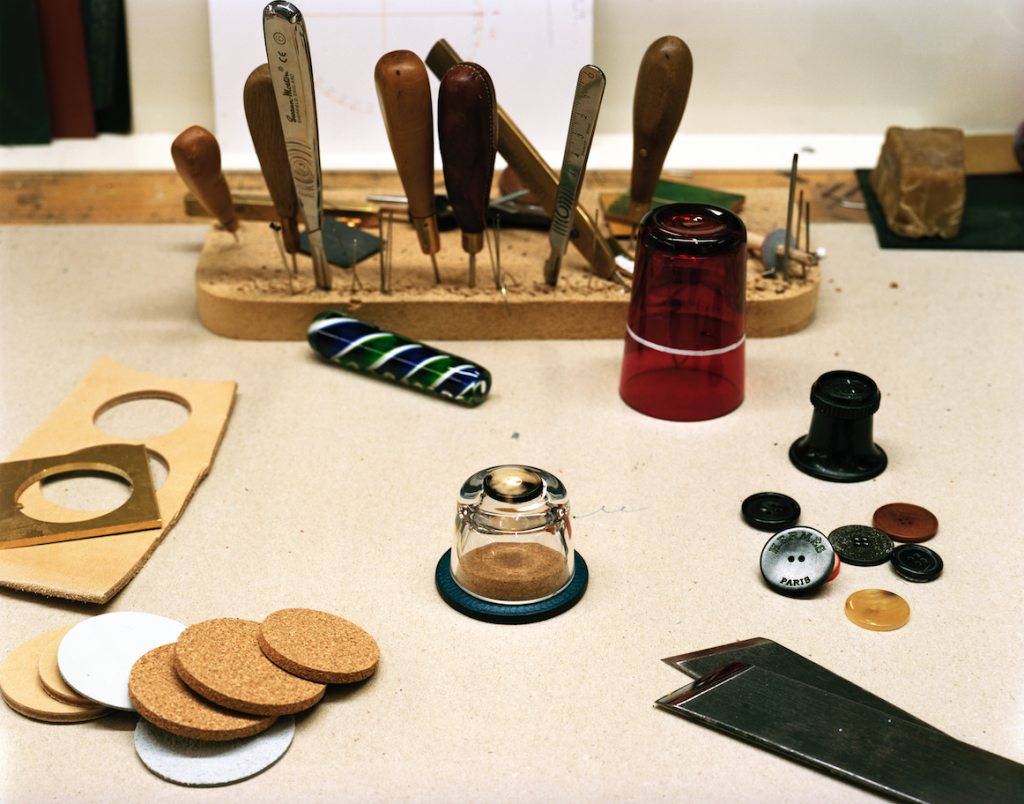 —
Like a circus act that enthrals and entertains, petit h pitches its tent across the globe two to three times a year. In a favourable stroke of luck, it has set up camp this year in our little red dot with a theme inspired by the verdant vegetation of the island.
The dense trees that provide respite from the sun, the plants that blanket the island, and the myriad flowers that blossom in every nook and cranny can be subtly found in the collection – a fish-shaped bag in a cobalt blue that mimics the surrounding ocean, a suspended vase in tropical hues, and even a mushroom paperweight reminiscent of the ones that sprout amidst the flora. They germinate and frolic next to the petit h classics like wicker and leather clutches, leather coat hooks, and animal statues.
"Instead of starting from product specification to an object, we start from the material and go to the object, so it is a very different way of thinking and of making an object."
—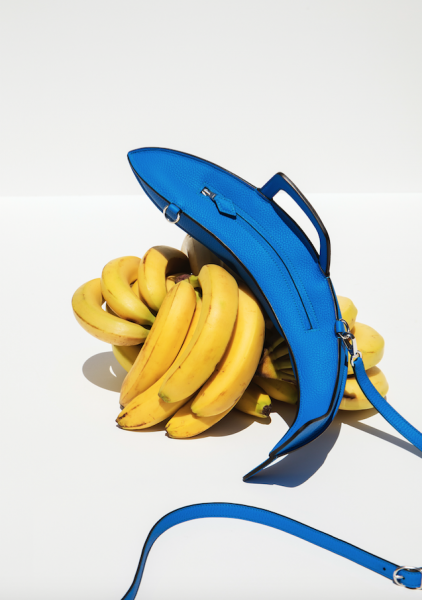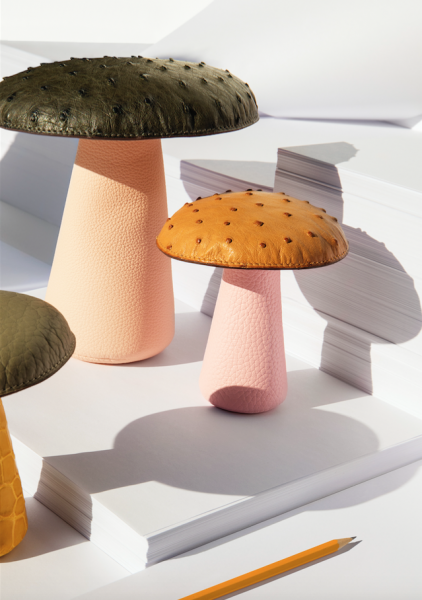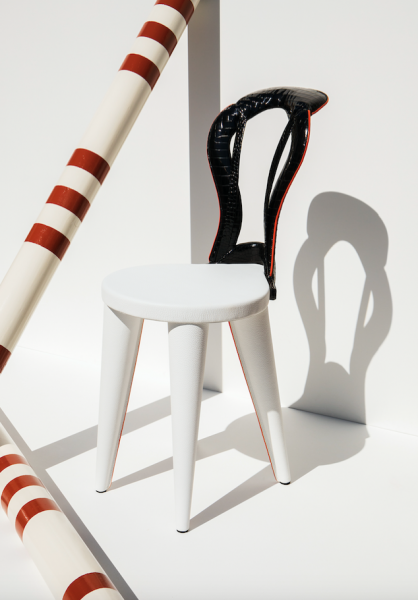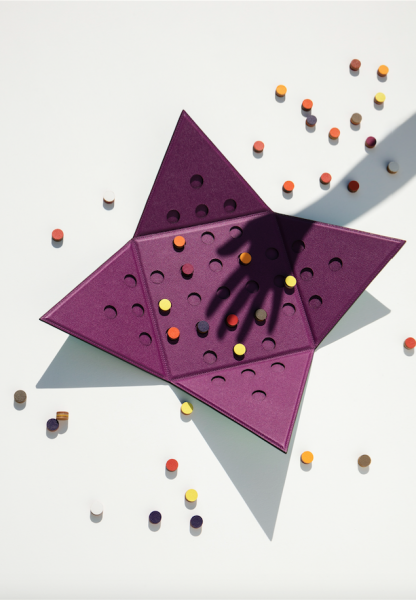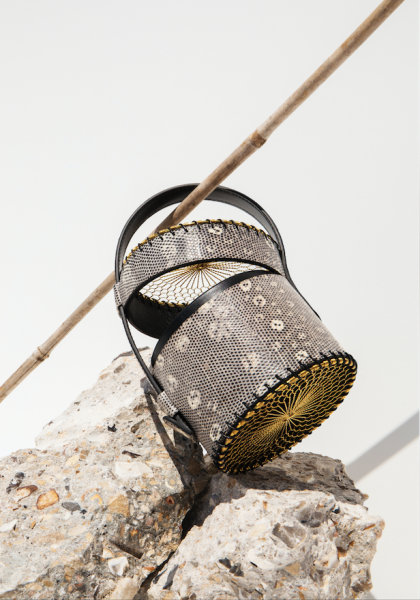 To nourish the botany concept of petit h, de Virieu has once again appointed Singaporean industrial designer Olivia Lee to lend her discerning touch to the events' scenography (the 34-year- old design wunderkind previously did a window display for the French maison) that draws a parallel between the story of Singapore to that of petit h. The first space will see visitors meandering through a planet populated by organic forms and a veritable reservoir of materials, and the second has a brilliant light passing through that evokes a futuristic workshop.
The Hermès petit h exhibition is in town from 22 November to 15 December 2019 at Hermès Liat Towers. To RSVP for the event, click here. 
This story first appeared in the November '19 issue of Men's Folio. 
---