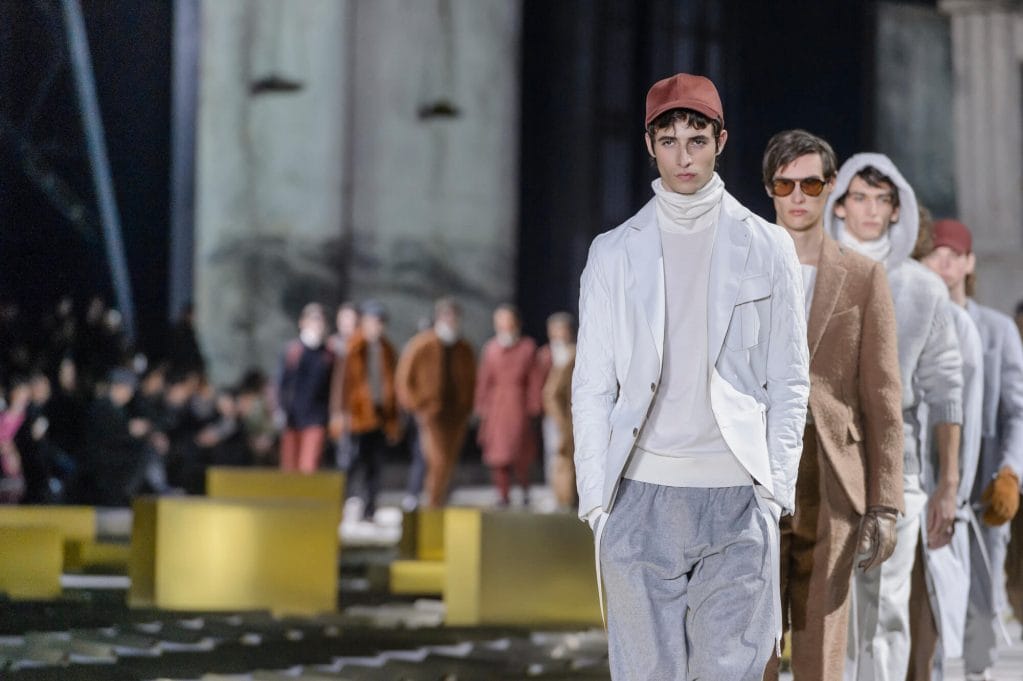 In an increasingly informal world, it's easy to see that the classic suit has lost at least some of its spark with men. Alessandro Sartori knows this too well, so for his first Ermenegildo Zegna collection since returning to the house as artistic director (he left his previous position as Z Zegna's creative director in 2011 for Berluti), he is proposing what he calls smart, travel-friendly "sports couture".
A single breasted beige suit in beige alpaca and silk is made super soft with the Casentino effect, which involves the fabric being brushed to raise the top layer of fibres, and then rubbed in a circular motion.
Sartori also gives suits an ease by deftly mixing different fabrics – a single-breasted blazer in navy blue cashmere meets quilted sleeves in silk polyester. To complement these new age suits, the modern man's casual staple, the bomber jacket, is elevated with the Casentino effect and quilting – so much so that Zegna's versions don't look out of place with (slouchy) tailored trousers.
Even leather bags get soft and "sportified": a special loom turns thin leather strips into a woven fabric that forms tote and sketch bags.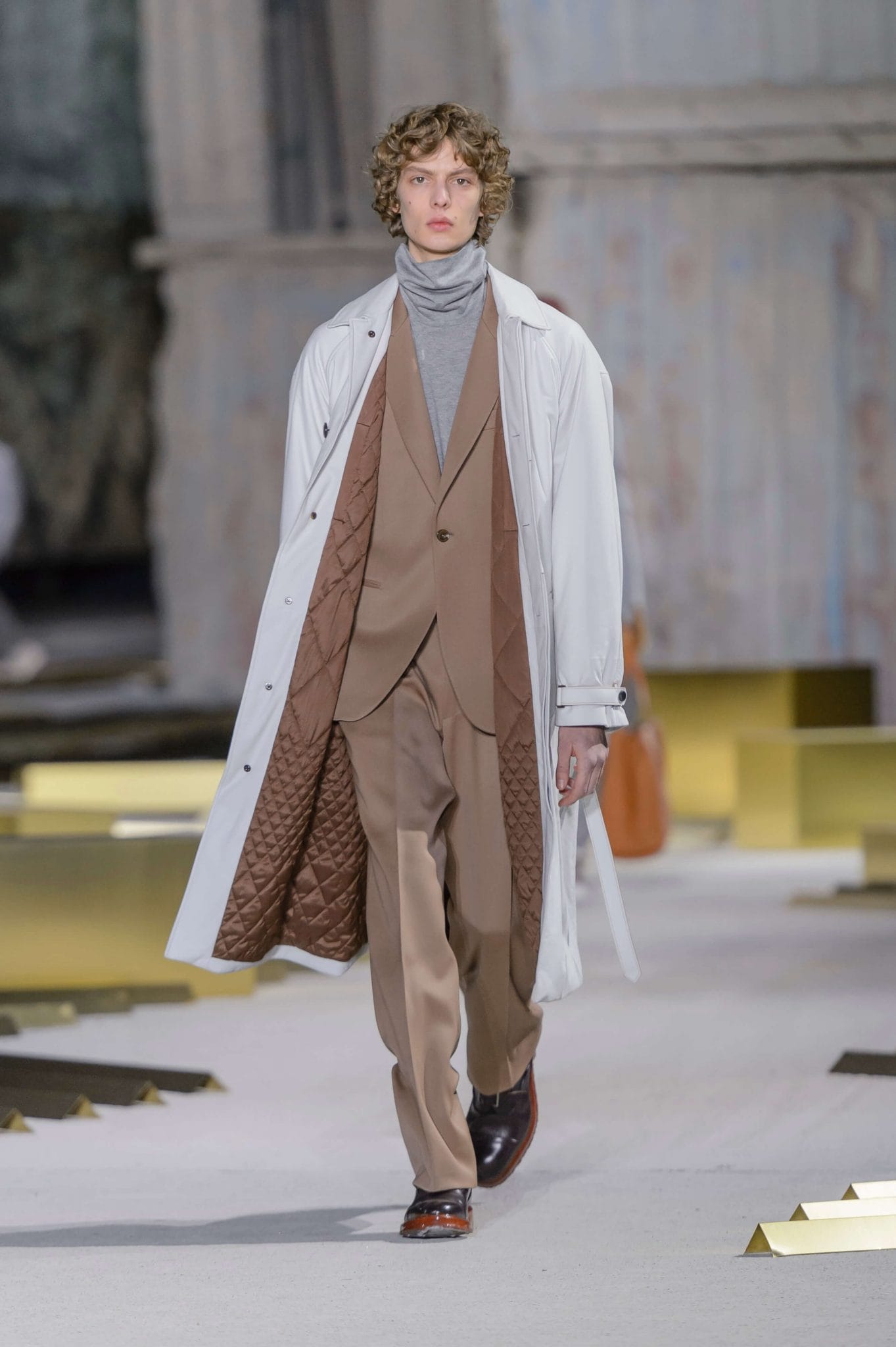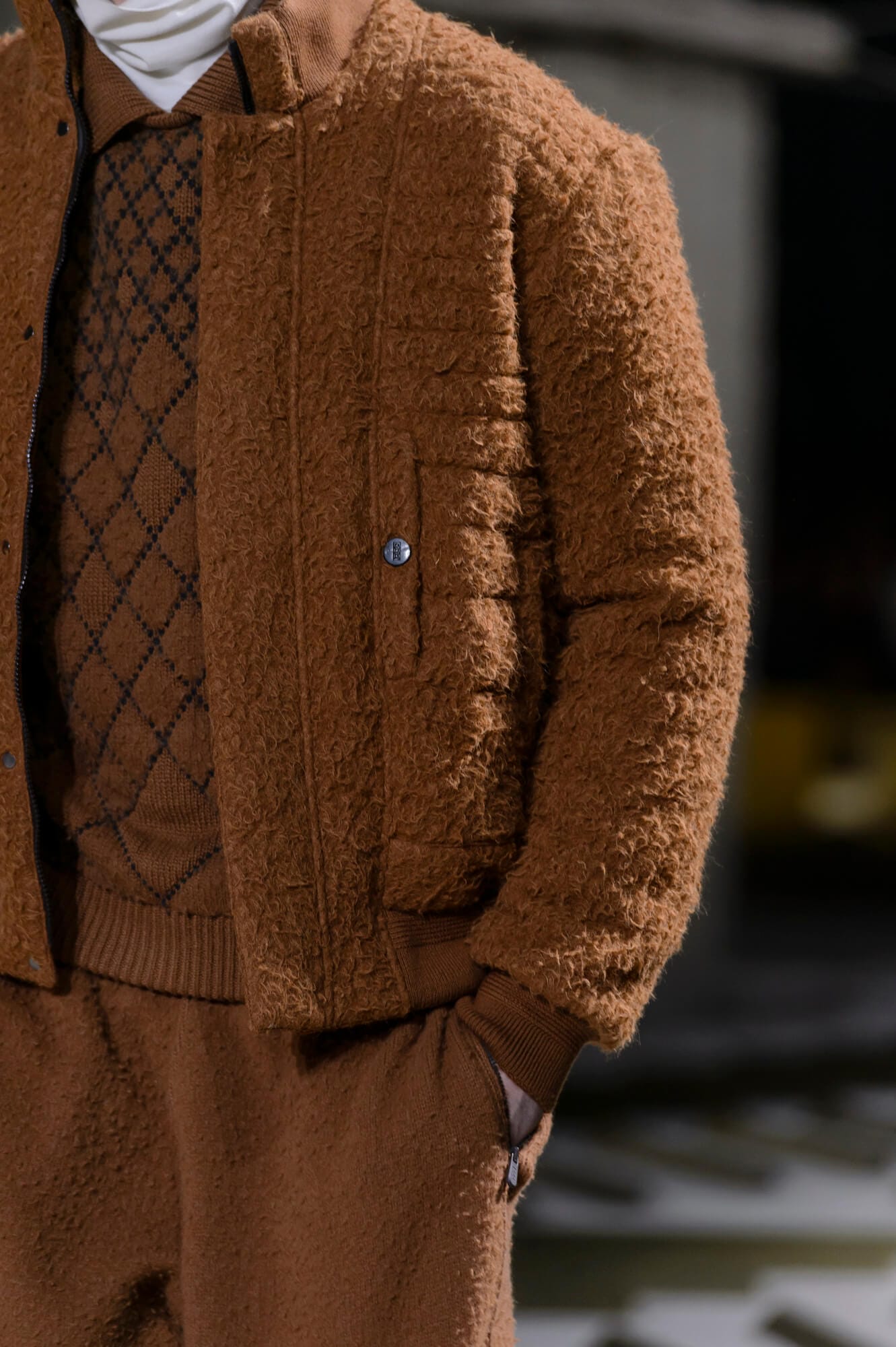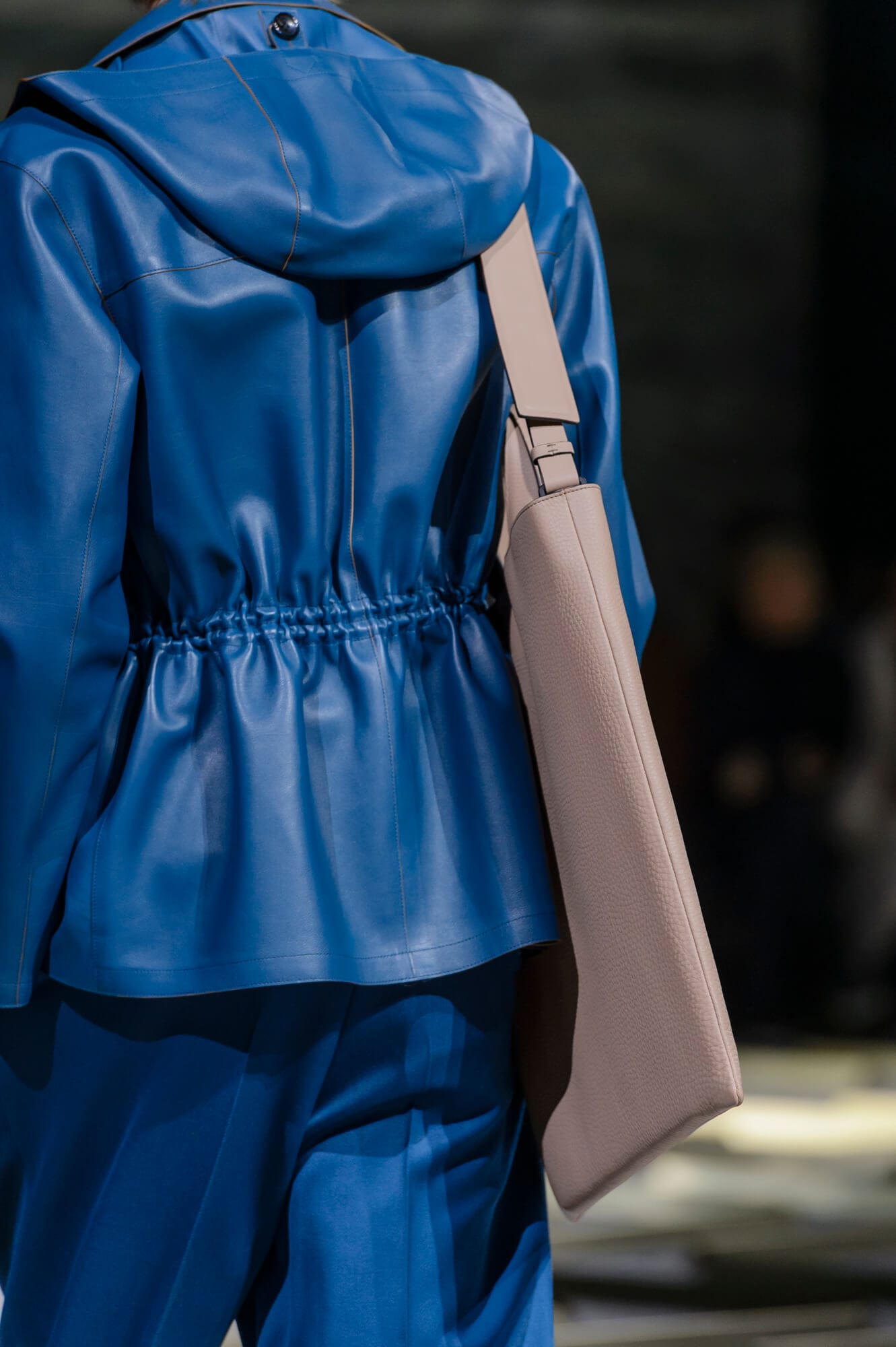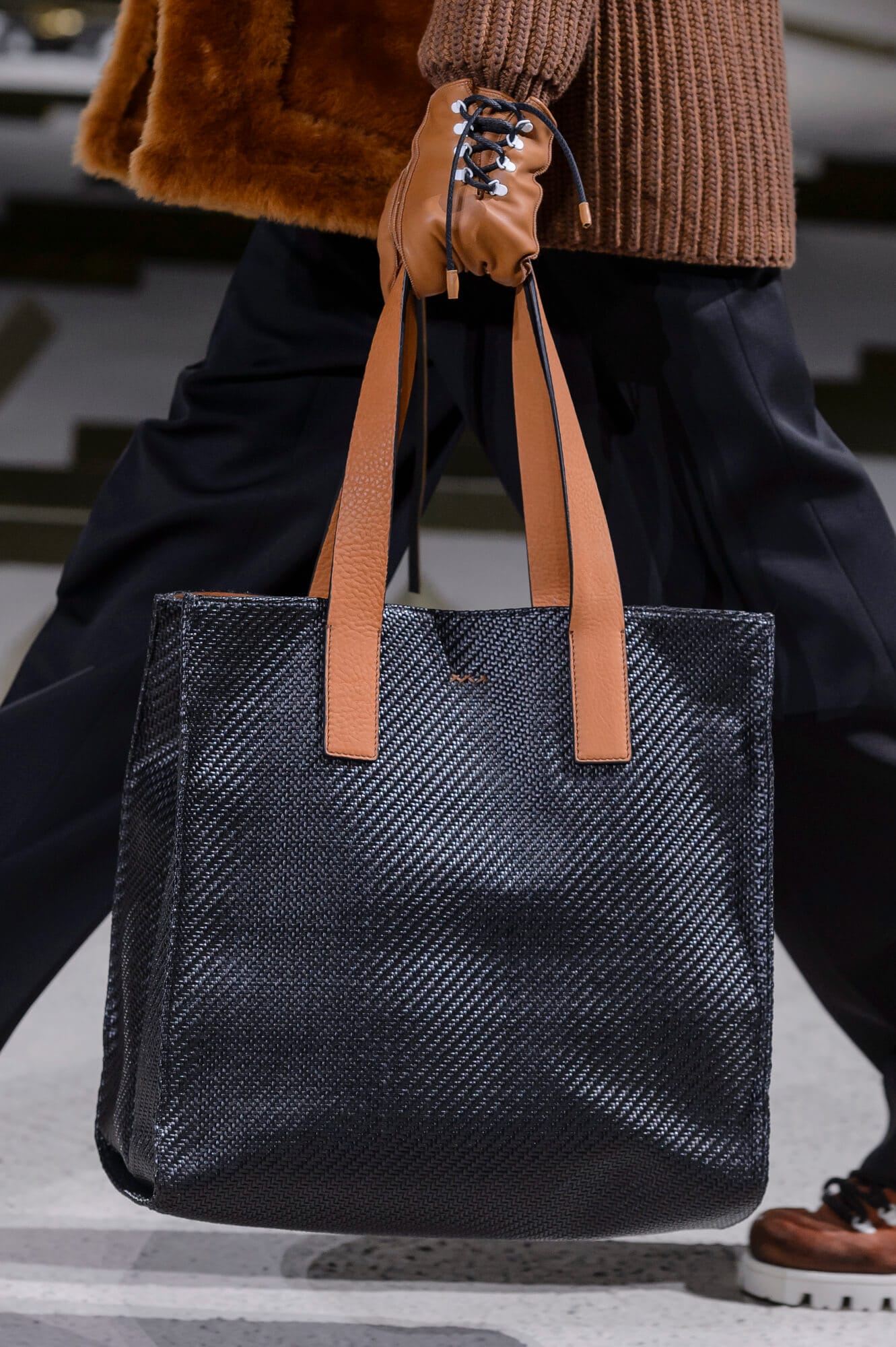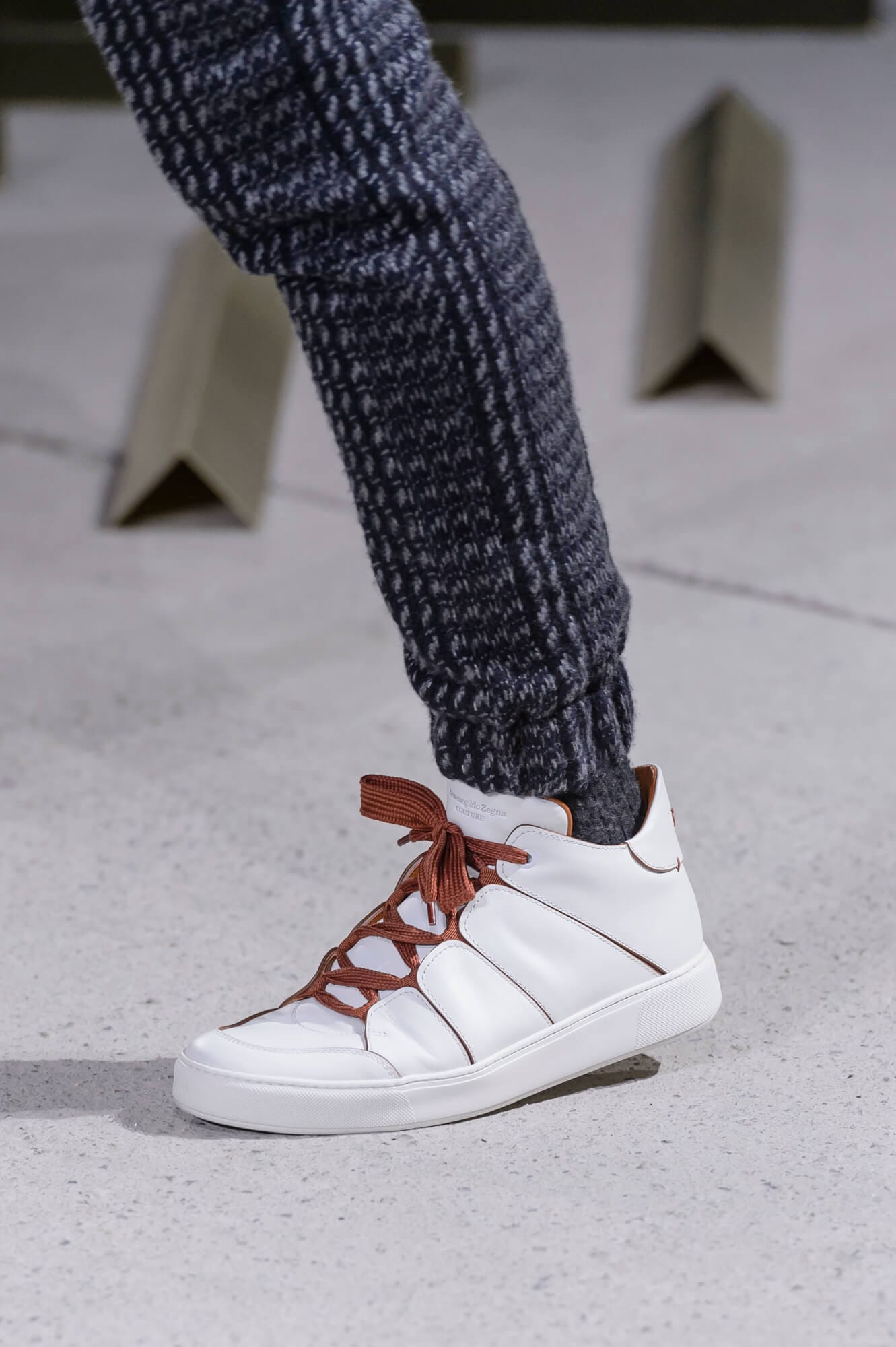 ---