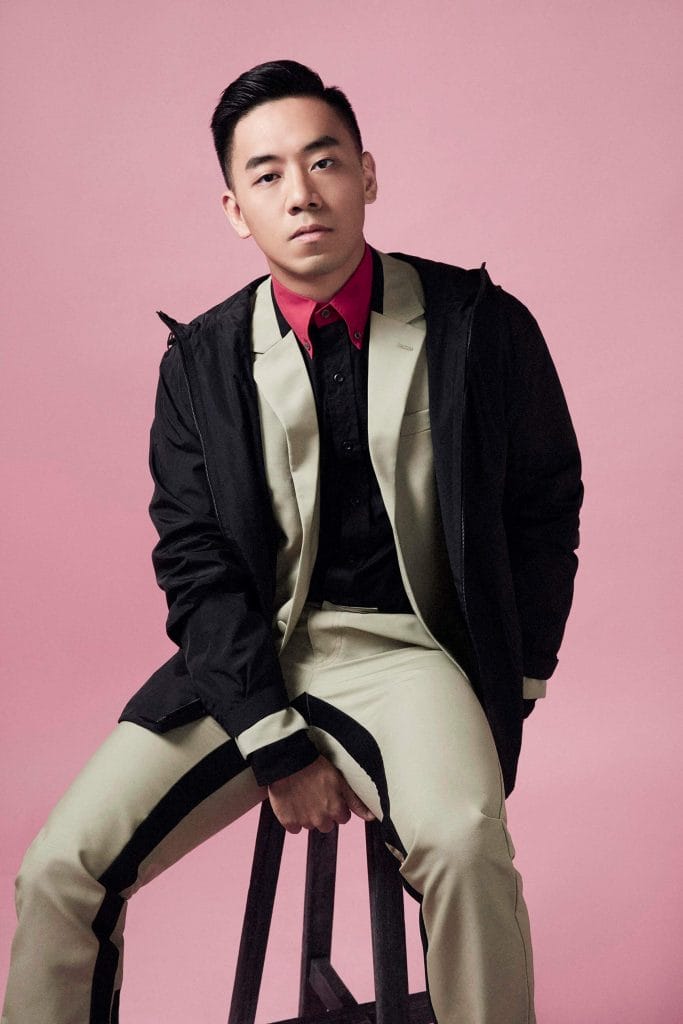 Established breweries are facing competition from the rise of craft beers.
Craft beers are here to stay; there are plenty of brands — with many more coming up — and consumers are always on the lookout for the newest and latest. Even in Singapore, there are literally tanks up at LeVel33 brewing beer on a daily basis, which is unheard of in a prime office space. So there's a lot of noise created by craft beers, but from my point of view sessionability is key. A beer needs to be sessionable, in that you can have a few in one sitting. Nothing too powerful or overwhelming, otherwise you wouldn't consume as much; that's the direction craft beers are heading as well. But craft beers are here to stay, and they contribute to the industry by getting people to be more forward-thinking in trying new things — that's good for everyone in general.
Compared to established breweries, craft beers are perceived as young, urban and fashionable.
Everyone has their go-to beer, and if you personally like craft beer there are plenty of different styles for you. But some of those beer styles existed years ago and are now being repackaged into something new and attractive, which obviously goes down well with the so-called millennials who see it as a social media opportunity. Whether they will return or move on to the next brand that comes along, I can't say. For us, Peroni is brewed in Italy and we've remained true to the quality of the product and how it's made for the longest time, and that has helped establish our position in the market. People may be keen to try craft beers, but if they want a beer they can trust they will turn to Peroni.
How does Peroni connect to the new generation of beer drinkers?
Beer is by far the most consumed alcoholic beverage in the world, so what we're doing is creating a lifestyle that resonates with their interests. For example, Peroni can belong at a fashion show or art gallery, but served in the brand's glassware rather than plastic cups. That keeps the positive experience of a quality product intact, so that reengagement in the future is more significant. And being an Italian-made beer, we aspire towards the style, fashion and creative forward-thinking that Italy is famous for — our motto is "Bring style to the world" — and we want to be the top three Italian brands out there, competing with the likes of Prada, Armani and Ferrari.
Is that the perception in Singapore?
There are a lot of well-travelled millennials and PMEBs (Professionals, managers, executives and businessmen) in Singapore, and whoever's been to the UK will be aware of what Peroni stands for because they're the top three Italian brands there. But the challenge lies in engaging the local community, which is why we create Italian-style events. For example, Italian food culture has something called "aperitivo", which is snacks and drinks before the actual meal. So what we do is partner with an Italian caterer — we work a lot with Da Paolo — and head down to offices on a Friday (when they're at their weakest) and have a sampling session where people can eat, drink and socialise. That resonates well with people, such that the next time they see Peroni they'll remember the aperitivo experience. In May, we also have the Peroni Sunset Cinema at Tanjong Beach, where people will get to watch acclaimed films under the sun while having aperitivo and drinks. So we strive to create experiences, and that has served us well in our four years here.
So what's the best way to enjoy a Peroni beer?
It's always with aperitivo. Company is also important. And it has to be served right: chilled, of course, and it needs to have the perfect set if poured off a draft machine, because you need a nice amount of foam to protect the beer from oxidisation. That's the best way to enjoy it.
[Credits: MSGM Polyamide jacket; Prada Mohair jacket, cotton shirt, mohair pants]
Photography Cher Him
Photography Assistant Jacqueline Chang
Styling Belda Chung
Grooming Benedict Choo using MAC Cosmetics
---