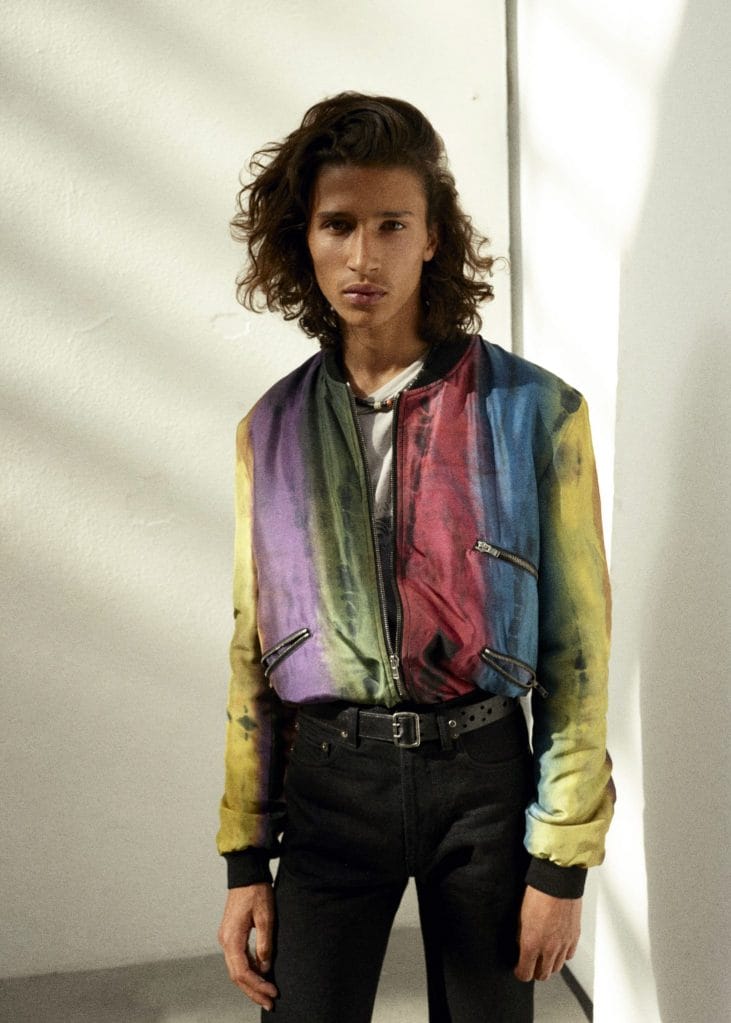 For Saint Laurent Paris Spring/Summer 2018, Anthony Vaccarello revisits the city of Marrakech in remembrance of the late Pierre Bergé, longtime business and romantic partner of Yves Saint Laurent.
Yves Saint Laurent's discovery of Marrakech in 1966 was an exceptional case of love at first sight. So profound was his experience that he immediately decided to buy a house there with his then-partner Pierre Bergé, returning regularly to work on his collections.
The allure of Marrakech is palpable in the menswear for Spring 2018: billowy sheer tunics evoke sweltry desert breezes; floral motifs point to the myriad spices like cumin, saffron and cinnamon; a tie-dye varsity jacket rendered in multicoloured silk references the vibrant bursts found at rainbow souks.
There are hippie souvenirs like beaded necklaces, bracelets and shoes, and discreet charms like traditional weaving stitched along V-necklines and ethnic print and patch detailing.
Vaccarello's Marrakech outing is both earnest and emotional, capturing the spirit of the city with scant trace of kitsch — the perfect ode to a place which both Saint Laurent and Bergé fell forever in love with.
---