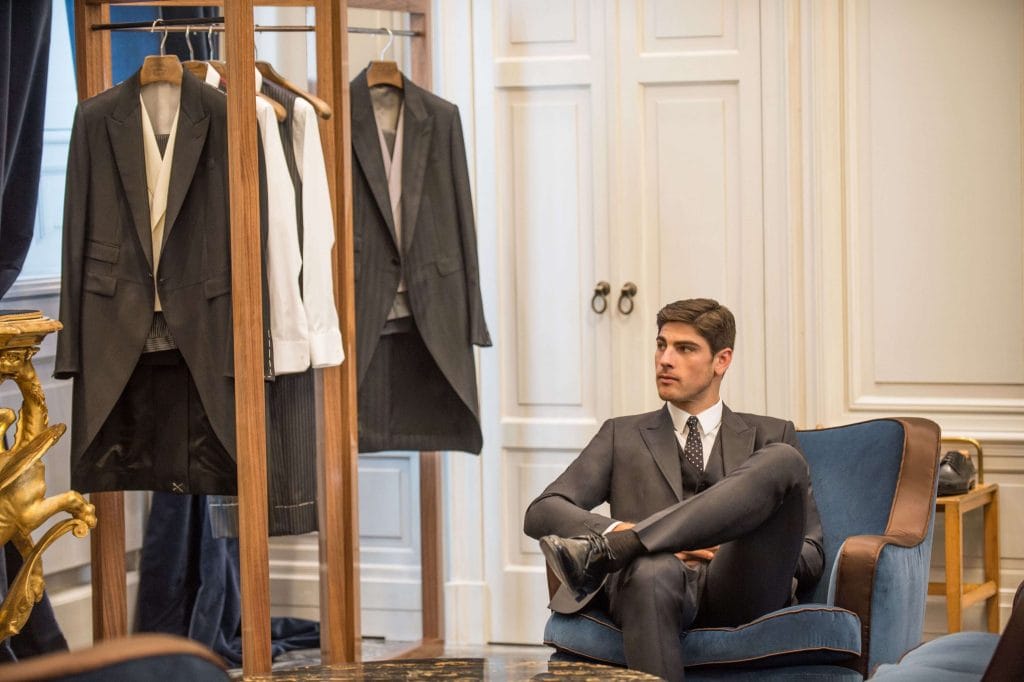 Following a millennial-infested (in a good way) theatrical fanfare last season, Dolce & Gabbana's social-media marketing strategy saw 'influencers' taking the spotlight as the brand's advertising campaigners. Fortunately, the astute duo did not alienate consumers who have followed D&G's formal Sartoria line closely since the beginning.
Domenico Dolce and Stefano Gabbana's vision for the Italian sartorial man is everything one could imagine: an amalgamation of glamour, individuality, and masculinity interlaced with a curated sense of fabrications, impeccable cuts, proportions and suit detailing — a symbolism of Italian elegance that is not just fashion for fashion's sake, but rather, a nod to the brand's DNA.
Crafting an Italian dream for every individual and occasion possible comes down to the finest details. The collection unabashedly designs for the fiercely independent man who is unafraid to express his tastes and sensuality. Traditional tuxedos, morning suits, tailcoats are integrated with bespoke pinstripe suits and the Sicilian 3-piece suit; even the coats, pashmina and cashmere scarves, T-shirt and polo shirts are made available to accommodate the wearer's personal taste and style,
Dolce & Gabbana does not measure quality tailoring only by its craftsmanship, the number of buttons or an additional stripe per say. But rather, when a man chooses a specific outfit paired with a fancy shoe or exquisite accessory, the garment tells a story relating to a particular moment of his life — honouring back to his uniqueness and individualism.

The D&G man who decks himself in Dolce & Gabbana Sartoria possesses true elegance and contemporary flair and he does not confine himself to traditional rules, but instead, questions the status quo and reinvents new meanings of Italian eccentricity.
---