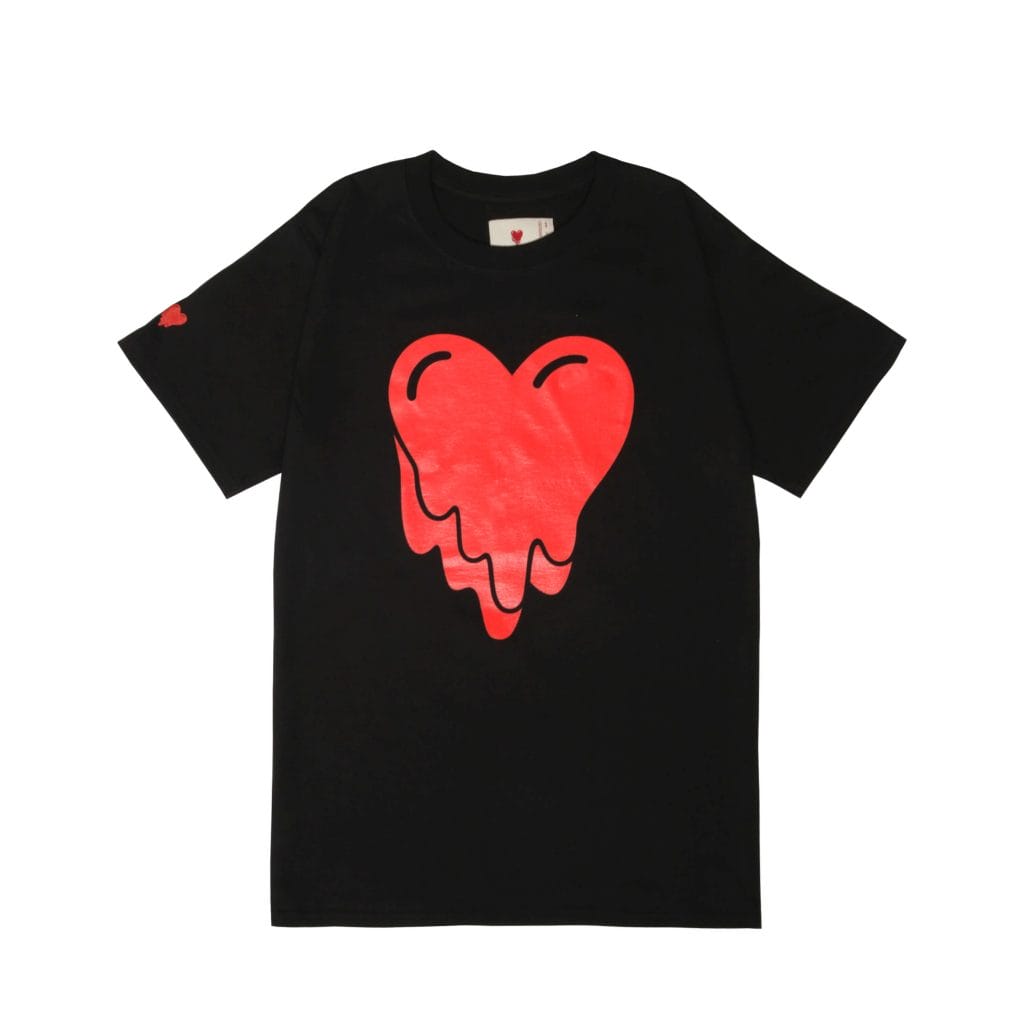 Since the opening of Dover Street Market Singapore(DSMS) , the contemporary boutique has been making waves with first-rate collaborations and retailing cult labels. Just 2 weeks ago — on the 25 August— DSMS released a capsule collection with Emotionally Unavailable (EU).  For those who aren't familiar with the brand, EU offers a platform for emotional expression by drawing art references and translating them into tongue-in-cheek graphic artworks for the fashion zeitgeist.
We had the opportunity to catch up with contemporary artists Edison Chen and KyuBum Lee as they talk us through their label Emotionally Unavailable and the capsule collection with Dover Street Market Singapore.
So, tell us more about the brand 'Emotionally Unavailable' (EU).  How did you approach KyuBum (KB) Lee to co-found this label?
EC: KB has been working in this industry longer than I have. He and I grew to be really good friends when I moved to LA. We're always talking and joking about stupid stuff, and I remember I broke up with my girlfriend at that time.
KB Lee: I broke up with my girlfriend as well, actually she broke up with me.
EC: It was a time where we were both single. And I told him "Man, I'm feeling emotionally unavailable. but I'm physically present. " For some reason, 2 weeks later he said he really liked what I said the other day, and we decided to do a quick collaboration with SSUR. KB has been doing a lot of work with Korean entertainers and brand consultations, and only now are we starting to do the brand seriously. I've always liked Singapore, and we're really lucky to be in a great location.
Are there any plans to expand to other DSM stores worldwide?
EC: And again, EU for us is like a narrative culture. It's really kind of how we feel. I had a friend who got into a little bit of trouble and it's supposed to be 'you're innocent until proven guilty'. But everyone thinks he's guilty before he's proven innocent— that's how we came about with these T-shirts.
EU is fun to us because there's no pressure— it's all daily feelings.  That might change in 2 or 3 years,  a big business hopefully. But at this moment, it's still very fresh and young— kind of just spontaneous. 
KB: We're way into the future.
Each of your designs vary in different art works: What's the key inspiration and message behind EU X DSM capsule collection?
KB:  I designed The 'Easter Bunny' T-shirt during Easter. It's one of those things whereby a lot of ideas happen in the moment. Personally, I think it's a good way, and we communicate a lot to each other. There aren't always good ideas, sometimes it comes out pretty bad.
EC: For example, this jacket here (refers to READYMADE jacket) happened when we randomly worked together in Japan. I went to the READYMADE showroom, and he (KB) was there.
We both loved the jacket and said we should do some Renaissance painting on it. And just over 5-6 weeks, this jacket is here— it's fun. We're happy that people are accepting this as a brand.
Why DSM?
KB:  I think DSM is well respected especially in the fashion retail game. Jenny first offered us this project— to be launched during the opening of DSMS— but we couldn't make it on time.
EC: DSM is one of the best-curated retailers in the world. In the past 5 years, they've become a lot more youth orientated; whereas before, it was centered around runway pieces. I think we fit into that in-between region of classification.
We're definitely not a street brand, neither are we a high-fashion label. We call ourselves contemporary fashion, and I think DSM is the best contemporary retail store in the world right now.
Which other brands do you guys plan to collaborate with, and why?
KB: It's top secret, we want to surprise people. Some bigger things are happening, it's not just always collaborating with famous people. We made a T-shirt with Shabba, which is an LA dancehall club. So it's really just what's hot out there.
EC: For both of us, EU is a form of artistic expression through garments. We collaborate with real, actual contemporary artists. And for KB and I, Hip-hop dominated the early ages of our lives. But now, art remains the most inspiring factor for us. We go to art museums, gallery shows, studio visits — and that's where we draw our creative energy from. It's a different perspective from Hip-hop.
Hip-hop is low, grimy, and desperate. Art is refined and classic. It's a different starting point for us. We're not trying to sell a T-shirt for $500 because it's art, we're not trying to do that. If a product costs this much to make, looking at the workmanship of this jacket, it deserves it. There is no price range, our T-shirts can retail for USD$30 or it can be priced at USD$150. It just depends on how we deliver it and who we are working with— we don't want to be labelled.
KB: I guess you can call it our personal art project too.
So, what is the statement you're creating with the READYMADE jacket?
EC: What was crazy about this started when we were talking about the READYMADE jacket.  Yuta, along with his team of people  had a book on a table. I opened the book and saw a painting. And I asked, "do you know what this painting means"? They said it was a divine intervention where God gave Men knowledge. And I said, "if you look into this painting deeply, you see the God; he's wrapped by a shape, and the shape is supposedly a brain." My interpretation on that was: your inner self already has the upper being, and that is in your brain. 
We are planning to make a whole series of jackets, with READYMADE drawing on classical artworks that actually have a deeper meaning. Not only do they look good, but hopefully that entices the people who look at it— to think deeper about Art— besides looking at paint strokes worth 50 million dollars. There's something deeper within the art form that they're trying to speak to you, and we're trying to deliver that message to the people. That's why I've been pushing arts & culture so much in the past 5 years, I want the youth to not only be influenced by club life or Hip-hop rap lyrics, there has to be a moment where we break that— and break forward from it.
What would you say to those who might have a problem with EU using their Renaissance paintings and commercializing it?
EC: Well, for me, having something being printed on a postcard results in a very low devaluing art-piece. For us, we apply it through a creative force, we are actually respecting the art. If there's a gift shop that could sell a keychain, pencil or postcard box of it, then why can't we do it? We're painting an ode to the art, we're not trying to defile the art. We're actually trying to push the art and promote it— and they should be thanking us.
One of our first ever pop up stores that we did was literally an art show. Showcasing weird projectors, playing Disney movies next to pornos, and set up tents for people to chill inside the store amongst really dirty love hotel beds— it's a very interactive experience that we want to have with our customers.
How has your style changed over the years?
EC: I wear women clothes now, not in a weird way. I like to wear Acne women pieces, and I love to wear Celine. I love to look at some Chanel pieces and actually be able to wear them.  Although there are certain pieces that are for genders, I feel like that concept is really over now. I used to help a brand, Hood By Air, and they were definitely androgynous. Working with them really opened my eyes, while people have also opened their minds to accepting many different types of people and things. I try to find deeper meaning in everything nowadays. For me, being able to wear something unique to myself, makes me feel like I have an independent voice.
KB: A personal expression.
---