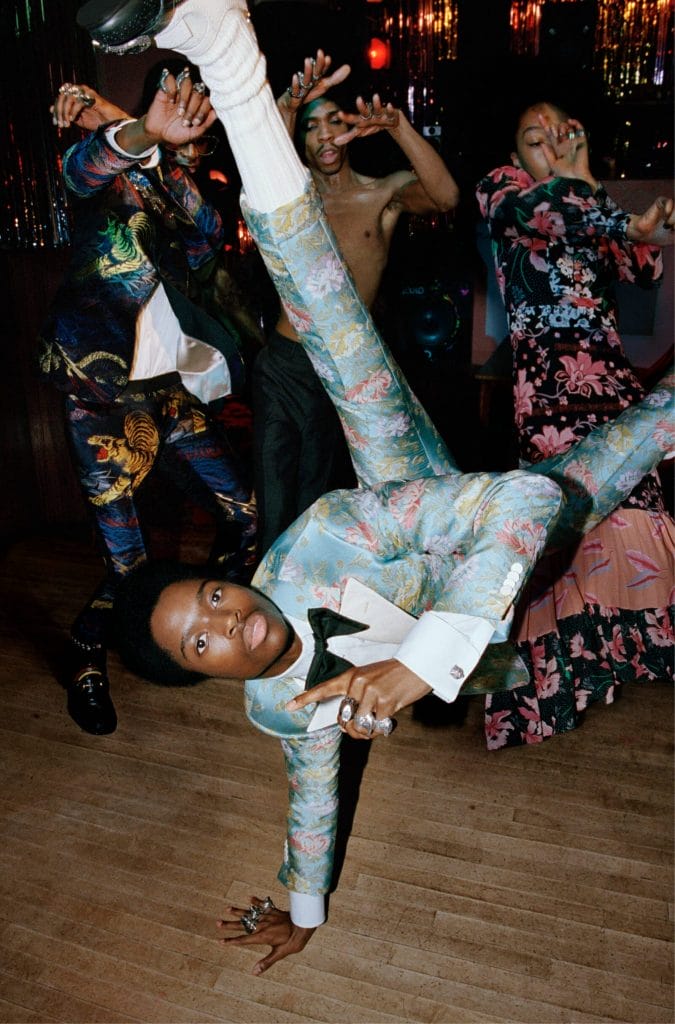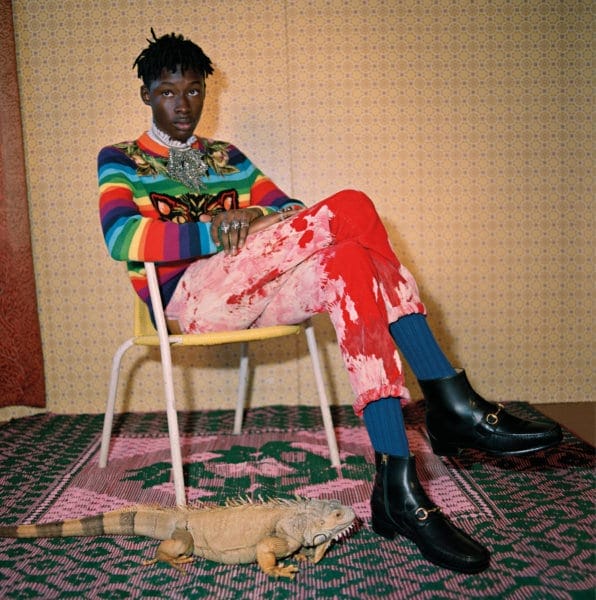 Initially inspired by last year's Made You Look exhibition (based on dandyism and black masculinity, and held at the London's Photographer's Gallery), Gucci's latest campaign is a celebration – of flamboyance, expression and those who challenge the conventions of society through their performance, art and dance.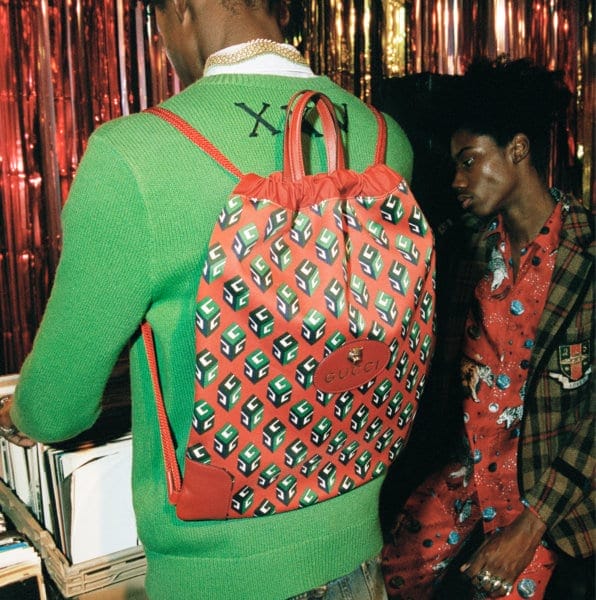 Referencing the portraiture of Malian photographer Malick Sidibé, known for capturing images of youth culture and local nightlife in his hometown of Bamako, the '60s-influenced campaign makes a toast to music and dance. Set in dancehalls and richly decorated studios, the visuals show men and women (four models and 25 dancers, to be exact) in free motion, wearing elaborate suits and streetwear from the Pre-Fall 2017 collection.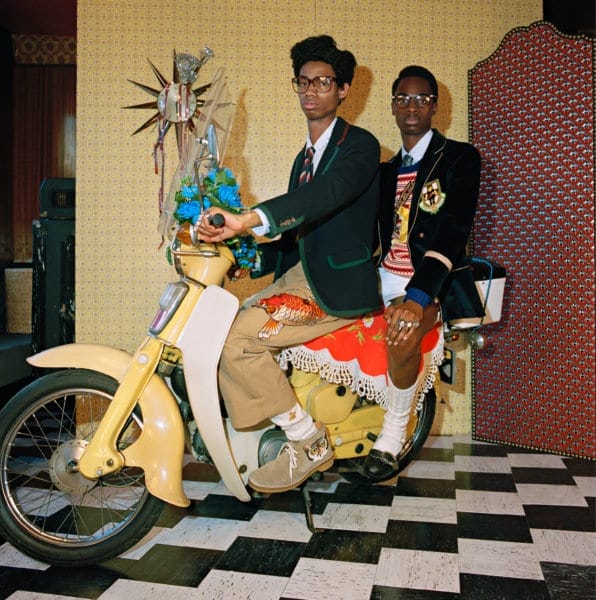 The campaign also taps the spirit of England's underground Northern Soul movement of the '60s, and its distinctive, athletic dance moves.
---