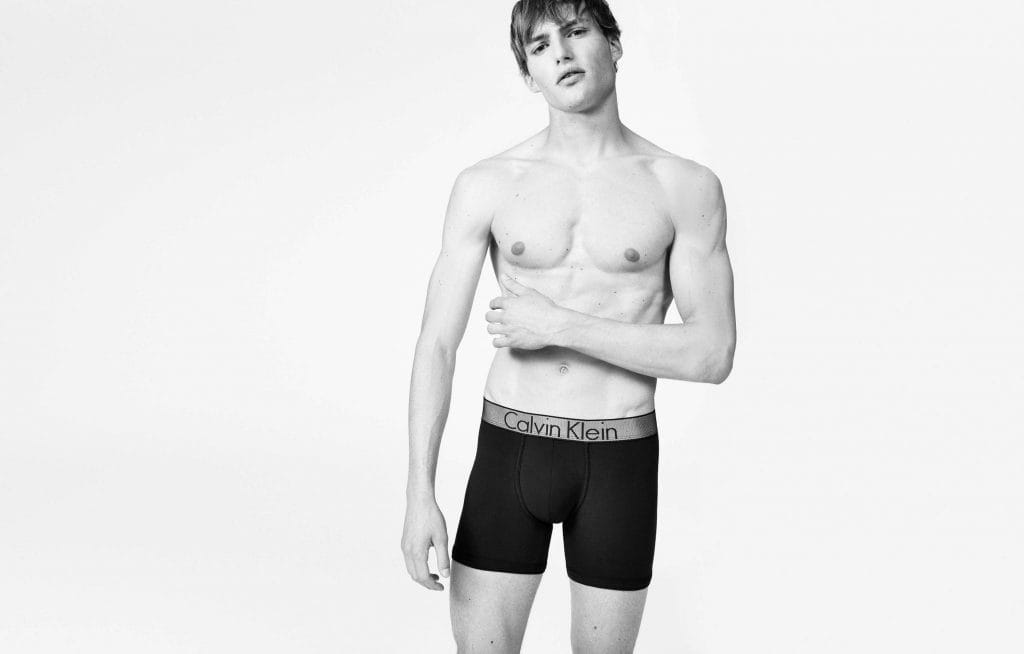 Raf Simons' latest offering comes in the form of Calvin Klein Underwear's Fall 2017 collection, which has the Belgian designer's modern touch all over it. Shot by (who else?) Willy Vanderperre, the campaign features models in a series of stark, monochromatic photographs that are more poetic than provocative, which has long been the brand's trademark.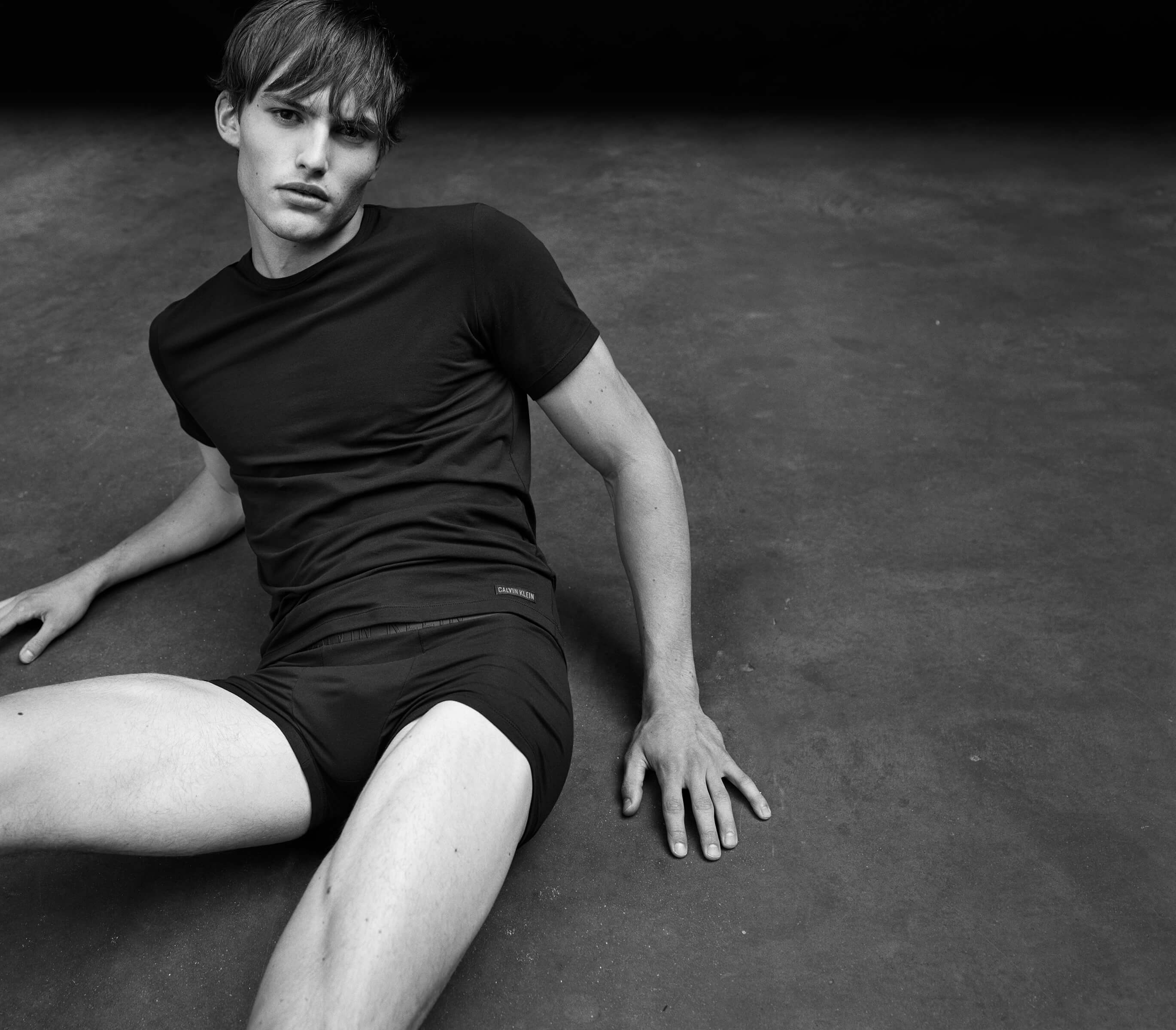 Don't let the simple appearance of the campaign fool you; Simons has always had a knack for elevating basic styles into contemporary garments to covet. For him, it's all in the details: the sensual silhouettes of the collection pieces are formed by fabrics of the highest quality that have been combined with innovative, bonded micro technology. Take the Calvin Klein Black, for example. With a molded and bonded pouch construction, the undergarment has a no-ride effect, much to the wearer's comfort.
The collection also sees the debut of a new style: Calvin Klein Customized Stretch. Named for the multiway stretch material that grants its flexibility, the Customized Stretch provides both a precise fit and the ultimate comfort. Again, Simons' meticulous nature is to thank for the selection of the ultralight and soft fabrication, composed of brushed cotton and micro.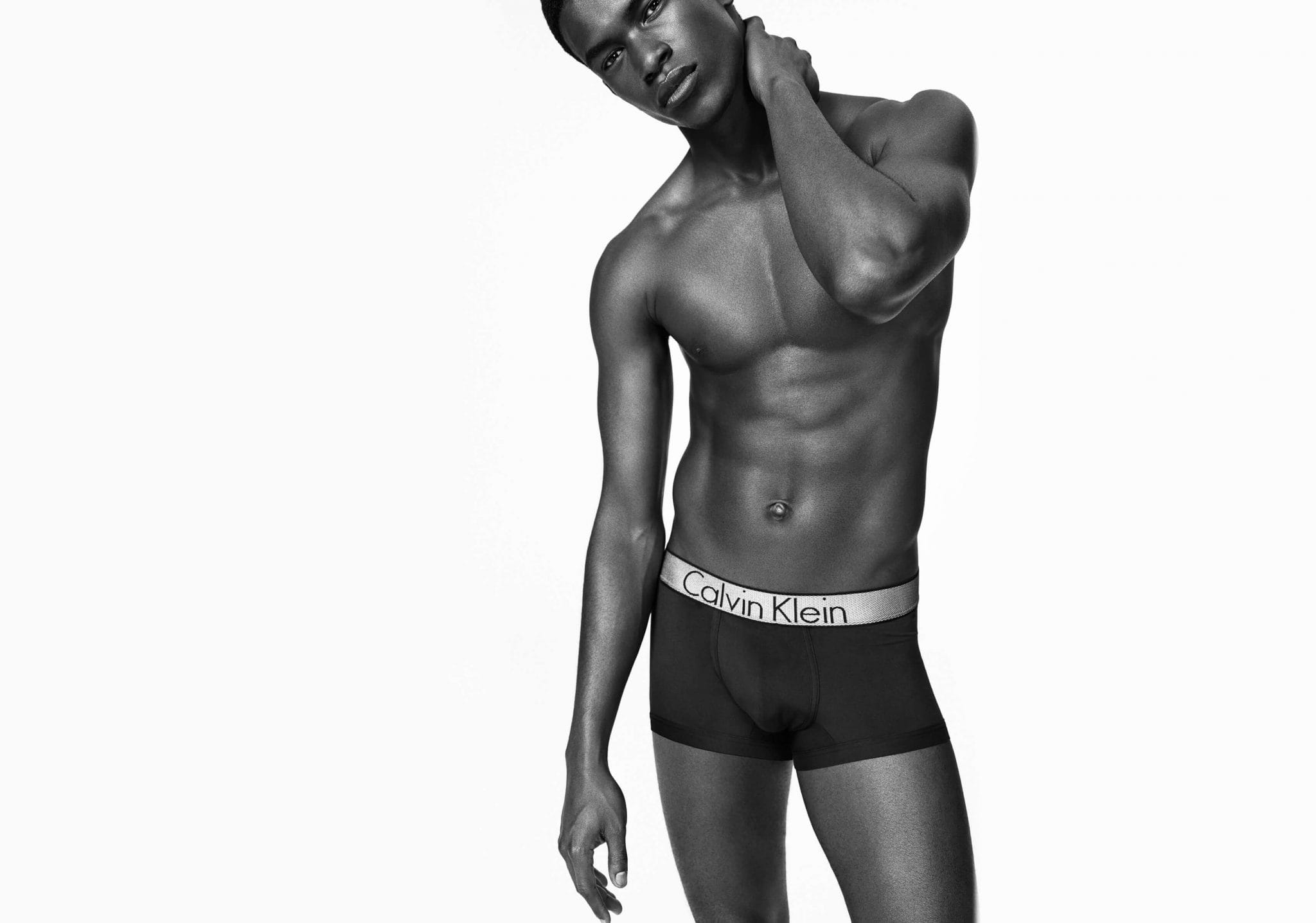 What's also new in Calvin Klein's latest range of contemporary loungewear and sleepwear is the iconic tonal logo waistband, which has received a makeover. Updated with a mesh graphic with tipping along the edge, the waistband now comes in bold palettes that contrasts neon tonalities with black. The featured Calvin Klein logo has also been refined — a change that is symbolic of Simons' impact on the American fashion house.
---