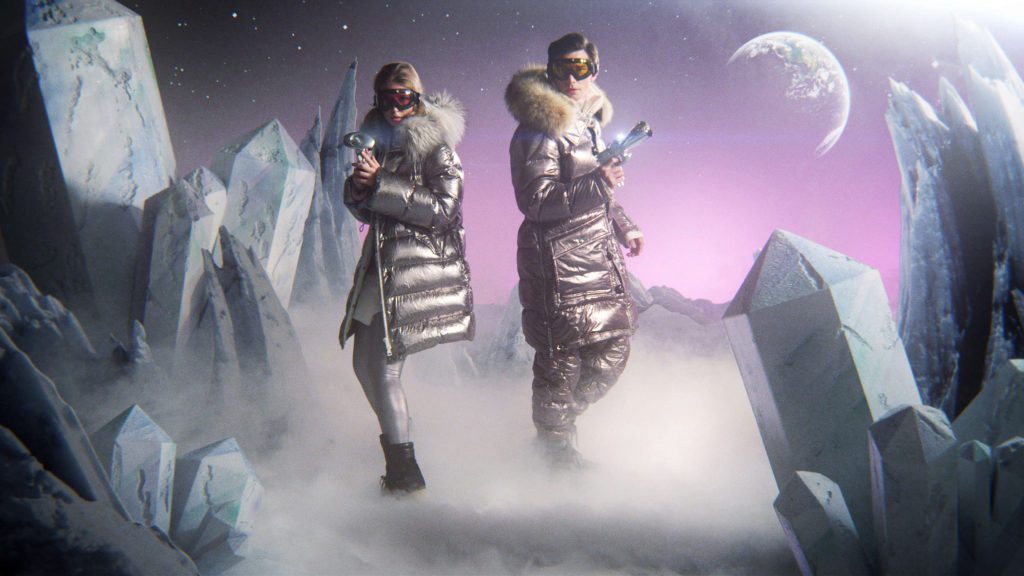 For its Fall/Winter 2017/18 campaign video, Moncler has ambitiously ventured into a location that's as otherworldly as its latest collection: outer space. Entitled "MOONRAY", the three-minute film has all the hallmarks of a 1950s sci-fi B-movie: the extraterrestrial setting, painted, handmade props, a dashing cast— but none of the tacky costumes.
In fact, the clothes were the real stars of the campaign. Inspired by the historic moon landing, Moncler's Fall/Winter 2017 collection is full of references to the 1970s, the era that followed Neil Armstrong's first step on the moon and that saw fashion's fascination with space skyrocket to intergalactic heights.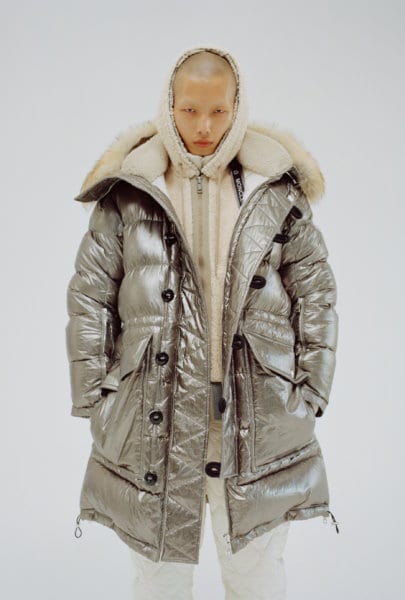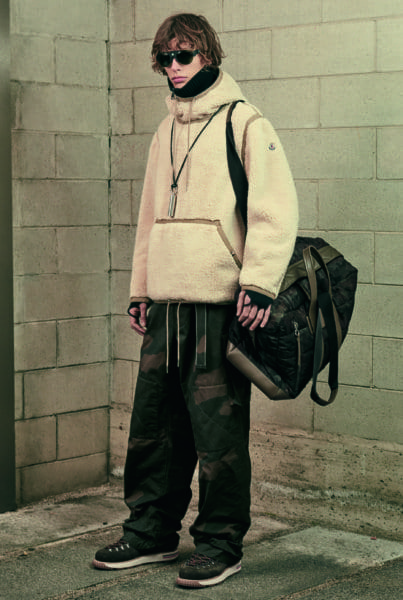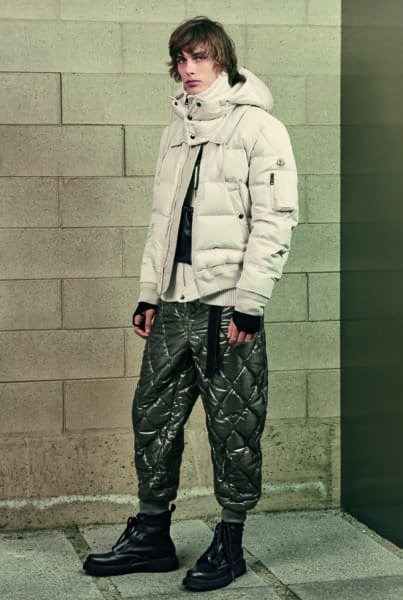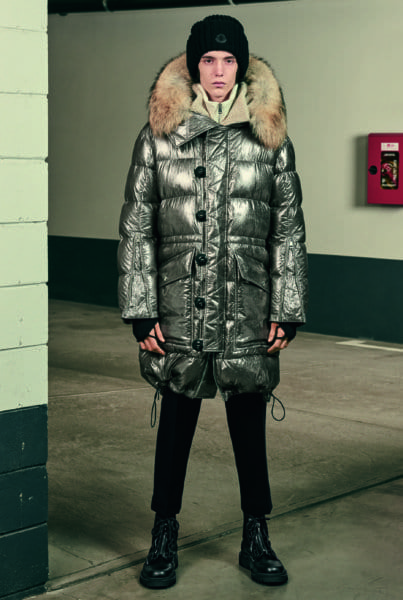 One item in particular shined the brightest in the campaign: the Inuit jacket, which is the padded silver jacket worn by the space explorers on the frozen planet of Glaglax. This season, the Italian luxury skiwear label has transformed its signature down jacket into a futuristic hybrid of the classic 1970s parka and an astronaut suit. The Inuit jacket gets its striking, reflective appearance from a special Coton Argent fabric, which fuses the durability of metallic film with the lightness of 100% cotton muslin.
The silicon-washed jacket has a waterproof finish and is equipped with an array of innovative and advanced features that ensure an adjustable fit, making it perfectly adaptable to any situation. While we're not too sure how the Inuit jacket would actually hold up in space in reality, its exceptional technical properties, style and functionality gives it an appeal that easily reaches across the galaxy and beyond—as you will see in the film below. 
---