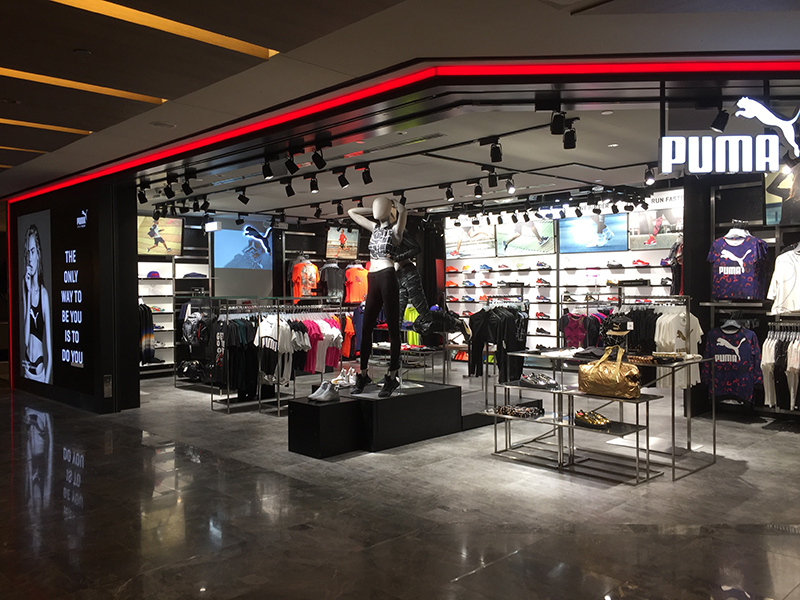 Fans of Puma will be pleased to hear that they have opened a new Forever Faster 2 concept store in Paragon with another one at Bugis+ to follow. The two stores that are Puma's latest expansions mirror the brand's ethos of weaving sports into lifestyle and houses a wide selection of the latest collections of athletic fashion, lifestyle and fitness wear.
Gabriel Yap, the Head of Marketing at Puma Southeast Asia says that the brand recognises the convergence of athletic wear and fashion and wants to cater to consumers' needs with a vast selection of unique products. "The launch of the Forever Faster 2 stores will heighten the brand experience with a more focused and distinct curation of our key products", he adds.
With an enhanced layout that sees a distinction between the men's and women's sections, customers will be able to enjoy the new brand identity. This being Puma, there is an extensive footwear wall on display too. While Puma's 979 square foot Paragon store is currently open the store at Bugis +, which is nearly double in size, will be opening later this month.
---