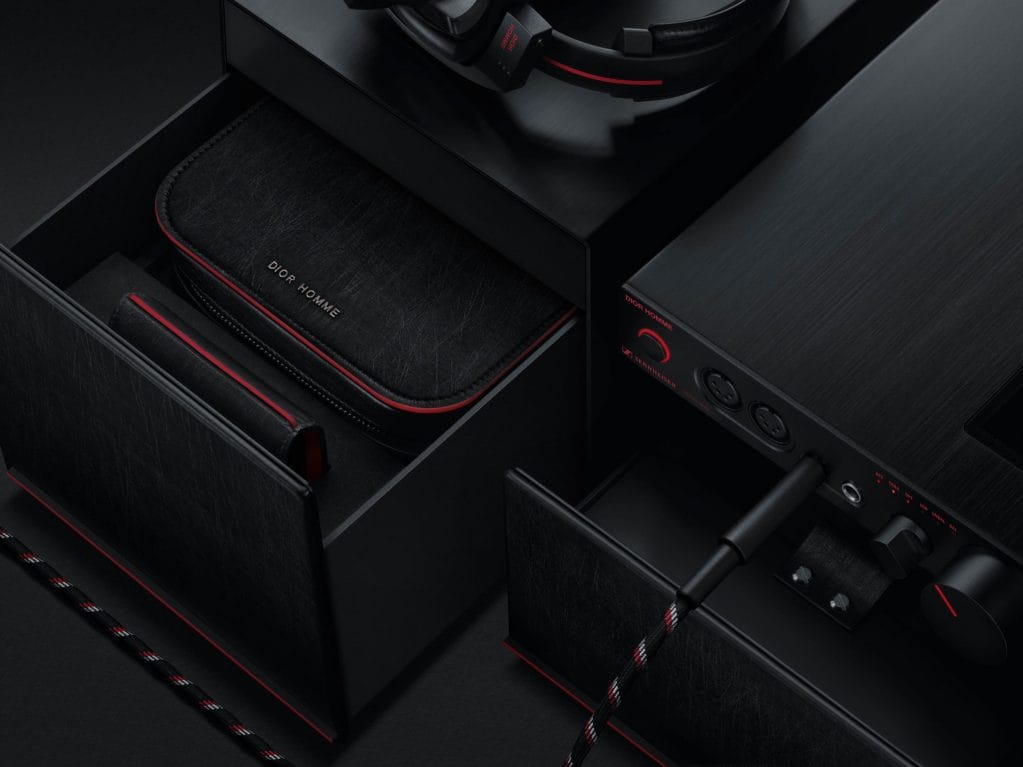 As the creative director of Dior Homme, Belgian Designer Kris Van Assche continues to redefine and shape fashion's urban minimalistic scene. His Fall/Winter 2017 collection will see Dior Homme throwing us a rave party, "Hardior", with garments used as a medium to express the hedonistic freedom of youth culture. And the ambience of the show could not have been achievable without a curated playlist; featuring pounding, off-beat electronic bass accompanied by dark vocals, a track from Depeche Mode, which resonated with the audience and a runway of club kids.
And now, we can now realise and relive the clubbing days of the '90s. A German audio specialist and the couture house have combined luxury design and high-end audio for special Dior Homme X Sennheiser Edition pieces. Delivering an uncompromised sound system, the exclusively crafted products are available as part of four solutions – for home, travel, daily use, and pocket – and packaged in Dior Homme's storage furniture, leather bags and pouches.
The Home Solution consists of all four packages, offering the ultimate unequalled sound experience for audiophiles – Sennheiser's HDVD 800 headphone amplifier, the PXC 550 wireless headphones and IE 800 earpiece, stored in a minimalistic and sleek furniture storage. The overall aesthetic is black, anthracite and brushed metal with red detailing, complementing look of the audio apparatus.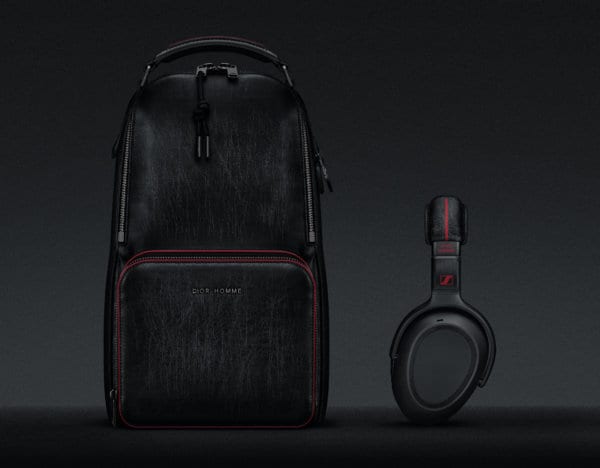 The coveted audio solutions cater not only to indoor environments; with a personalised Dior Homme leather backpack, the two brands have designed a Travel Solution tailored for music connoisseurs; The high-quality sound system and noise-cancelling feature enables the listener to recreate their very own Dior Homme x Sennheiser experience when on the move.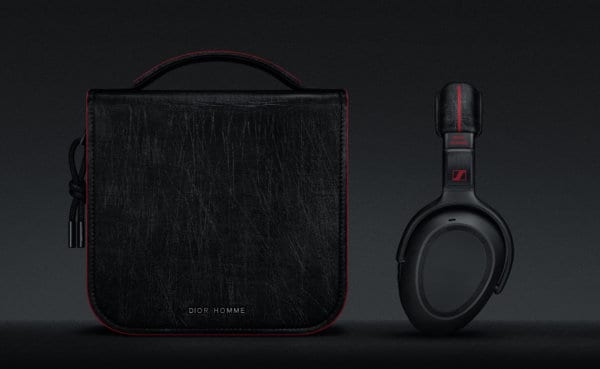 This special edition presents the PXC 500 wireless as part of the Daily Solution. Equipped with style, comfort and sound, the headphones are organised in a soft black and red leather clutch case.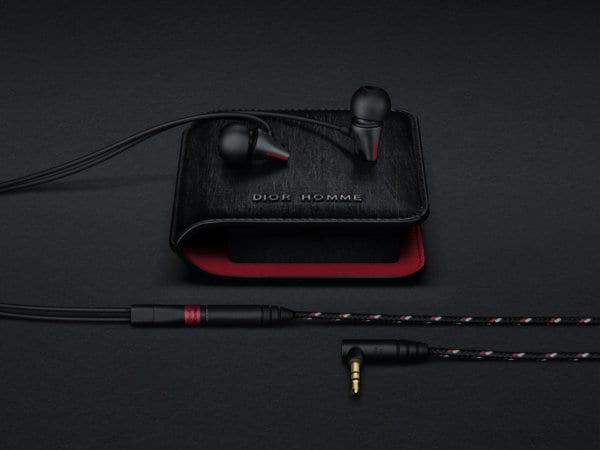 Last but not least, the Pocket Solution gives new meaning to portability, allowing the same audio experience without compromising on quality, despite a significant difference in size as compared to the Home and Travel solutions. The attention-grabbing tricolour cable and matching black and red leather pouch speak class and sophistication.
---