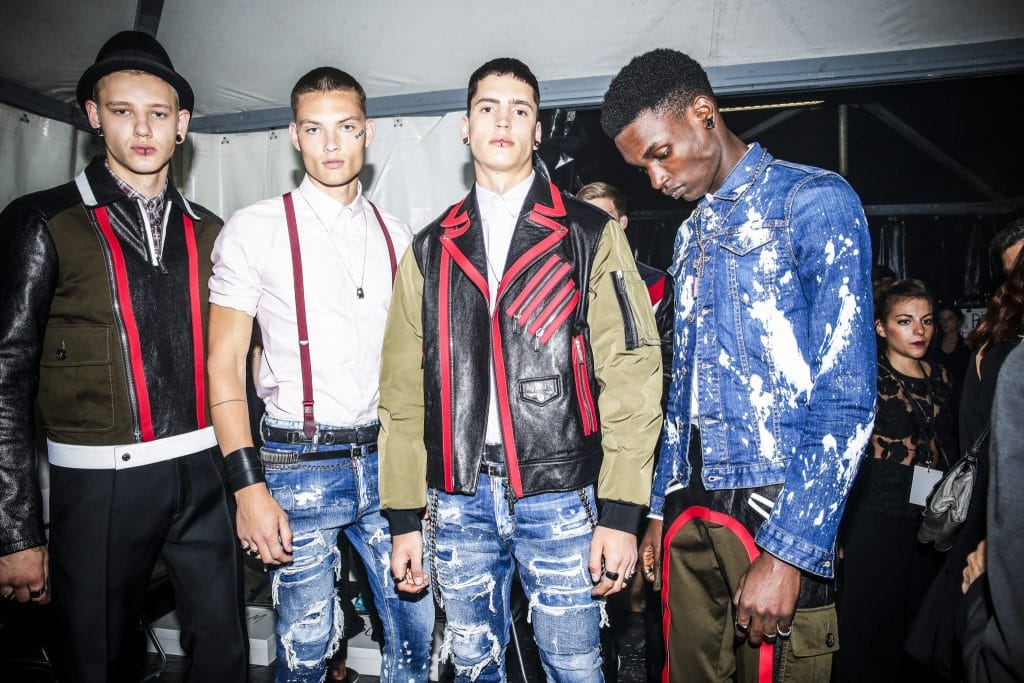 Dsquared2's Caten twins, Dean and Dan, have imagined this scenario for Spring/Summer 2017: a maverick rocker walks off his stage, and hits the streets of London. Their character is no predictable, two-dimensional musician. A complex mix of androgynous and glitzy; quiet and daredevil, he's game to wear a kilt, skinny motorcycle pants and stack-heeled boots encrusted with star-shaped sequins.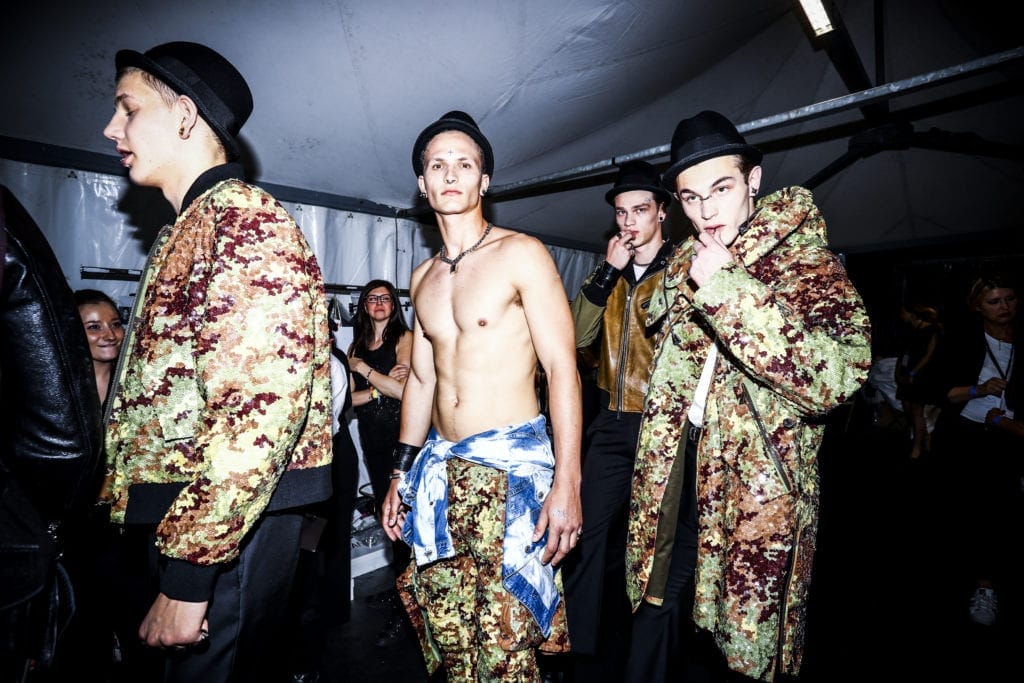 His wardrobe is a dream in mix-and-match terms: a camouflage parka embellished with tonal sequins, bleached jeans and a bomber jacket in Japanese-inspired floral silk jacquard. In case you mistake him to be all flash, his glam and made-for-stage pieces are grounded by fundamentally masculine outerwear styles like aviator and chiodo jackets. There are classic mod influences too with plaid and argyle inserts on parkas and crisp white poplin shirts.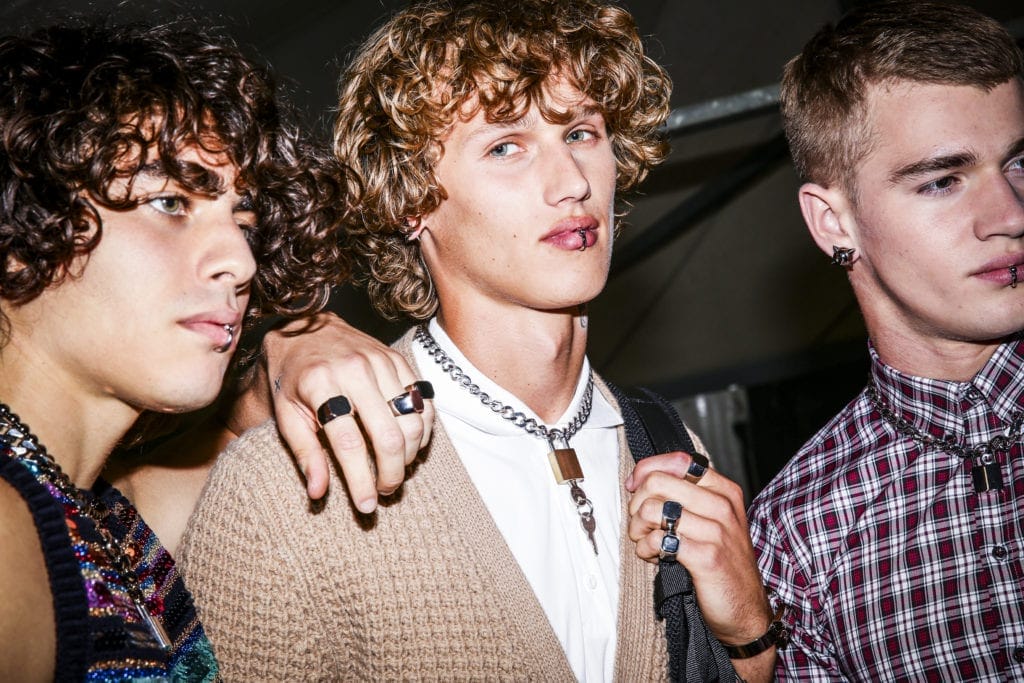 The Caten concept of contrast and androgyny extends to the accessories. Jewellery pieces like ear cuffs, nose rings, oversized safety pins and signet rings are worn liberally, but with rugged porkpie hats and bags decorated with the same patches that are found on the tattered jeans.
---