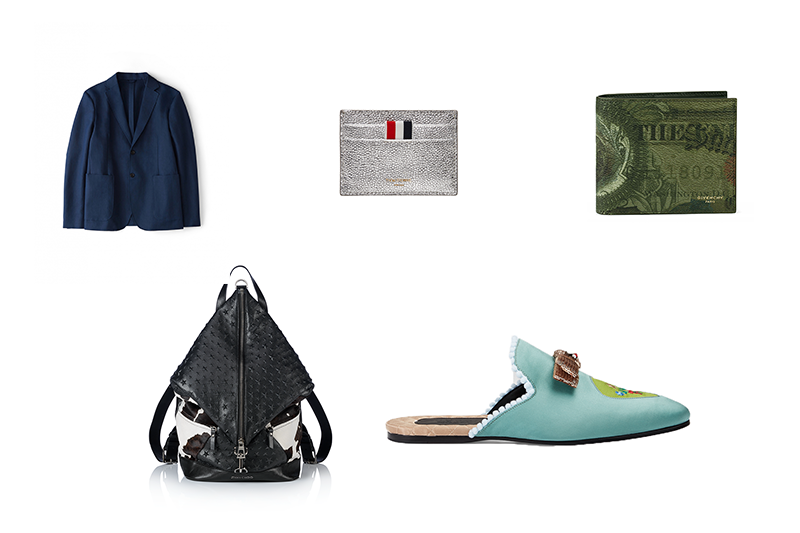 Internet references or memes have become a phenomenon over the years, with social media being a major driving force of their virality.  Some we love, some we don't simply just don't get it, but its all in good fun. Ultimately, they form a huge social media culture amongst the millennials and by the looks of it, they are definitely here to stay. 
PS: Brownie points if you can guess which memes we referenced. 
Givenchy Billfold Wallet
When every other flay lay is decorated with a camouflage accessory, take things up a level with this dollar-bill-patterned wallet.
Jimmy Choo Star Embossed Backpack
If you love the collection of Shooting Star memes on Youtube, you can now wear your favourite internet references on your back.
Thom Browne X DSM Silver Leather Cardholder
Eye catching metallics are a sure-fire Instagram hit – as are Thom Browne's iconic red, white and blue tabs that adorn his accessories. Shop this exclusive collaboration on Dover Street Market Singapore online store.
Acne Studios Navy Blazer
Just sometimes, less is more – or those #ootds will border on OTT. Skip basic black and opt for a sharp navy jacket with your denim.
Gucci Slip Ons
The brand's Instagram-bait, furry slippers have found their match with this ultra plush, embellished mint green style.
---